The year 2022 is here and we understand your urge to take a break and go on a mini-vacation now more than ever! That's why we have compiled a list of all the long weekends that the coming year has in store for you. So, mark your calendars now and start planning.
1. January 13-16, 2022 | Lohri, Pongal and Makar Sankranti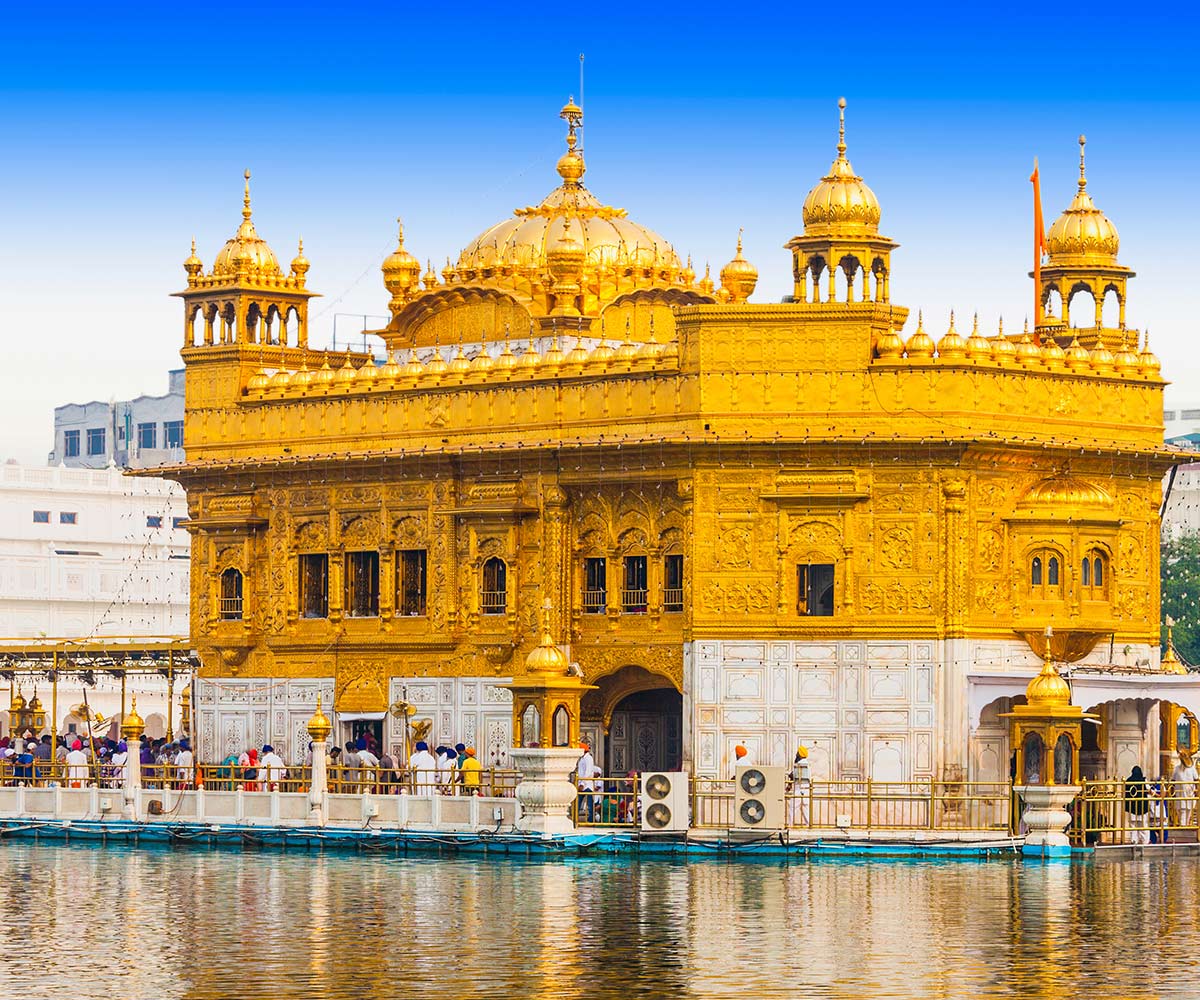 This Lohri (January 13, 2022), plan a visit to Punjab if you wish to experience the grand harvest festival. The state is known to celebrate Lohri with pomp and show involving dancing and singing. Visit the Golden Temple of Amritsar and you will be amazed to see the way it's lit up on the occasion and navigate the eclectic markets selling sweets and jaggery. If you are a party animal then Chandigarh is your place to be as clubs and restaurants here host special parties for Lohri. Other cities in Punjab, such as Jalandhar and Ludhiana, celebrate in a more traditional manner without much commercialisation. Here you can see dance troupes perform Punjabi folk dances i.e. gidda and bhangra. When here, don't forget to try authentic Punjabi delicacies such as sarson ka saag, makki di roti, palak paneer, dal makhni, and butter chicken.
Another holiday right after Lohri is Pongal (January 14, 2022), for which you must visit Tamil Nadu. Madurai, Salem, Coimbatore, Mahabalipuram, Ooty, and Kodaikanal are some of the many breathtaking places you can travel to witness a traditional Pongal celebration. Historic temples and scenic landscapes make these places the perfect spiritual getaways. The festival is also celebrated as Makar Sankranti, Uttarayan, Khichdi, and more in other parts of India. 
2. March 18-20, 2022 | Holi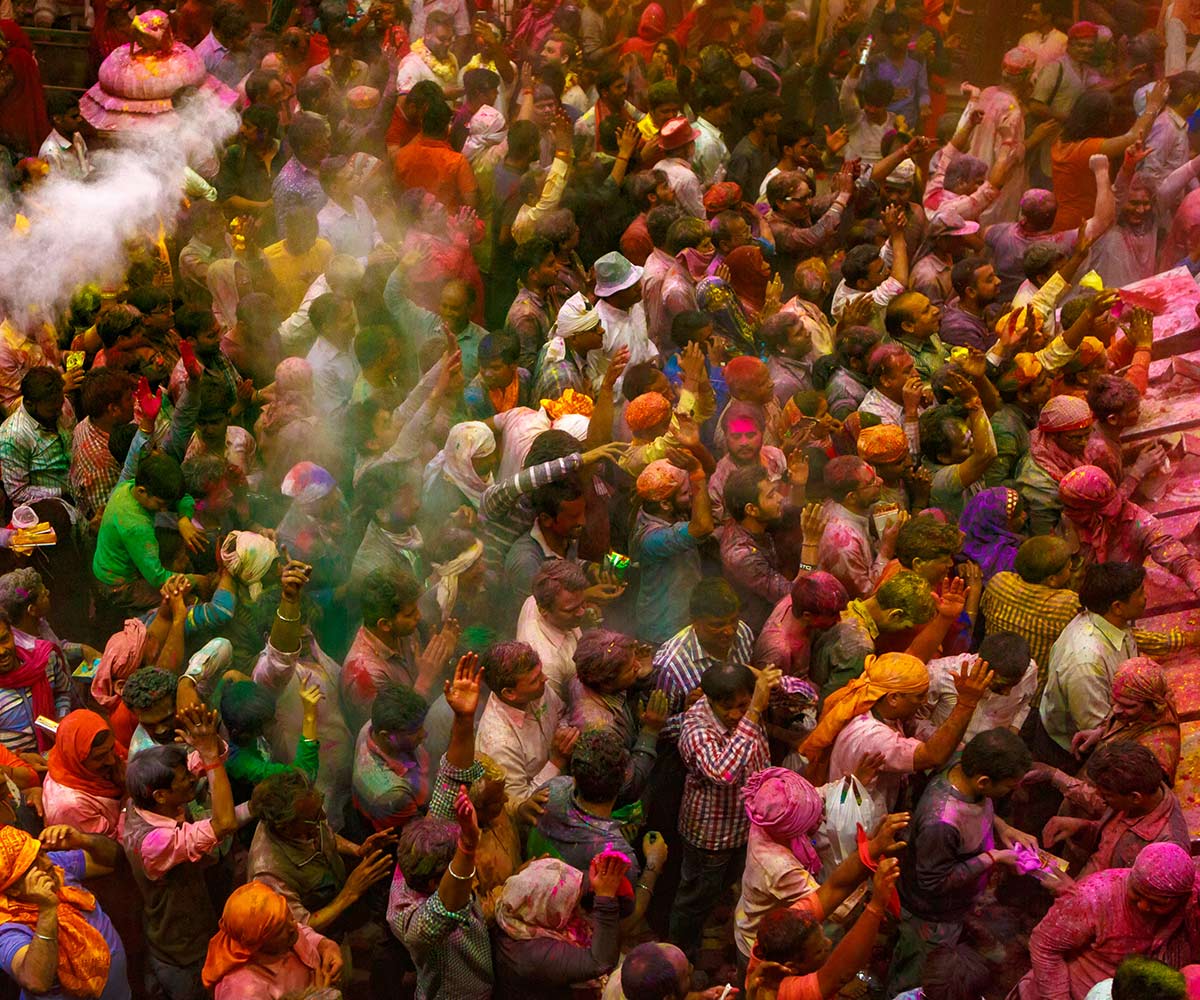 With the festival of colours, Holi (March 18, 2022) falling on a Friday, you can easily plan a three-day trip to Mathura and Vrindavan—two cities in Uttar Pradesh famous for their Holi celebrations. While the former celebrates lathmar and laddu mar Holi, the latter gears up for phoolon ki Holi, Gokul Holi and widow's Holi. Come March, both towns will be covered in colours and will welcome tourists from all across the globe to be a part of the grand celebration. A trip to these holy cities is incomplete without trying the famous Mathura ka peda, Vrindavan's moong dal kachori, and of course their delicious jalebis.  
3. April 14-17, 2022 | Mahavir Jayanti, Baisakhi, Dr Ambekar Jayanti and Good Friday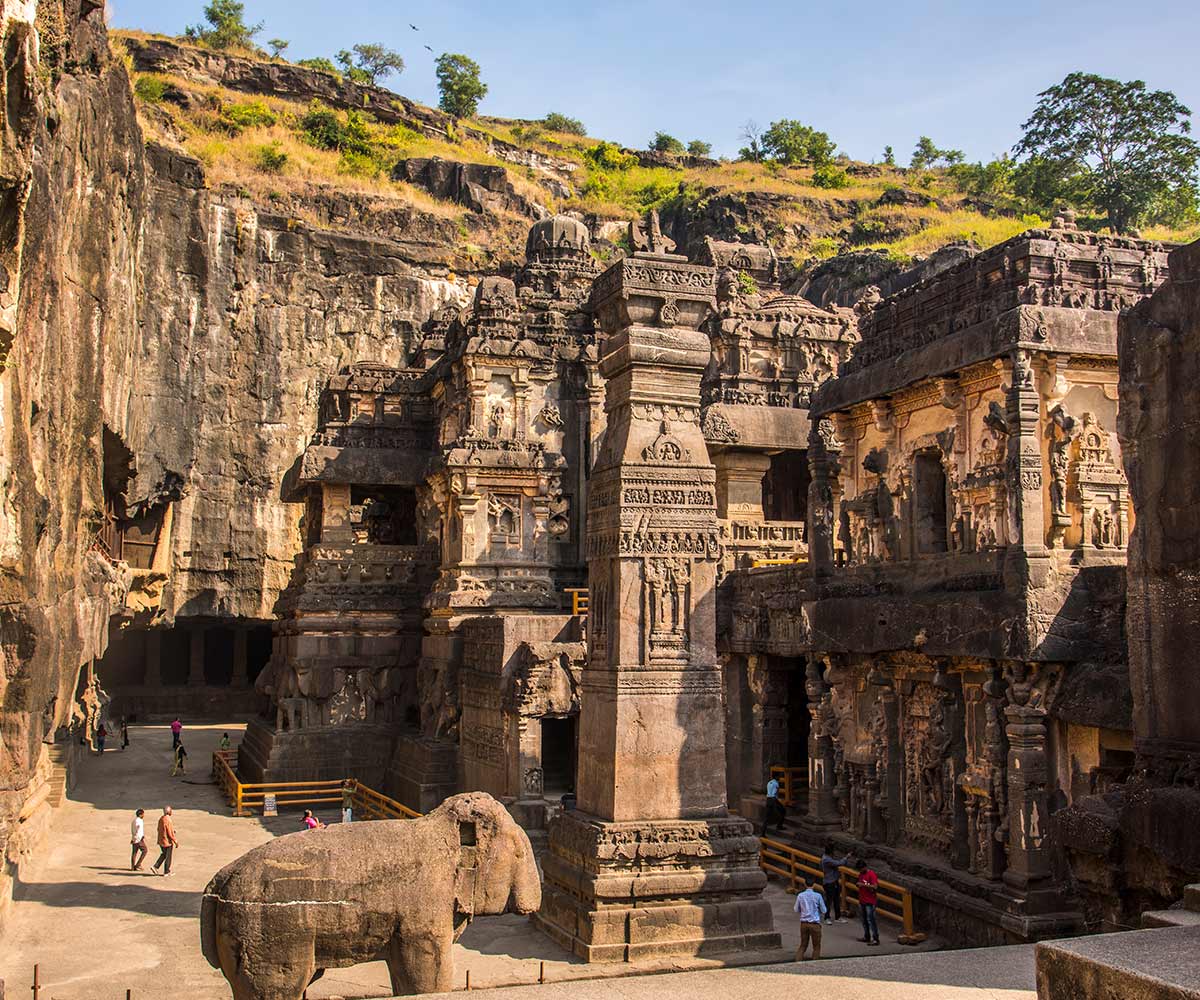 The best way to celebrate Mahavir Jayanti is to go on a Jain temple trail in India. It is the most important festival of the Jain community as it marks the birth anniversary of Lord Mahavira, the 24th and last Tirthankara. Rajasthan, Gujarat, Karnataka, and Maharashtra house some of the most ancient Jain temples that are worth the visit. Some of these include Ellora caves, GomateshwaraTemple, Palitana temples, and Dilwara temples.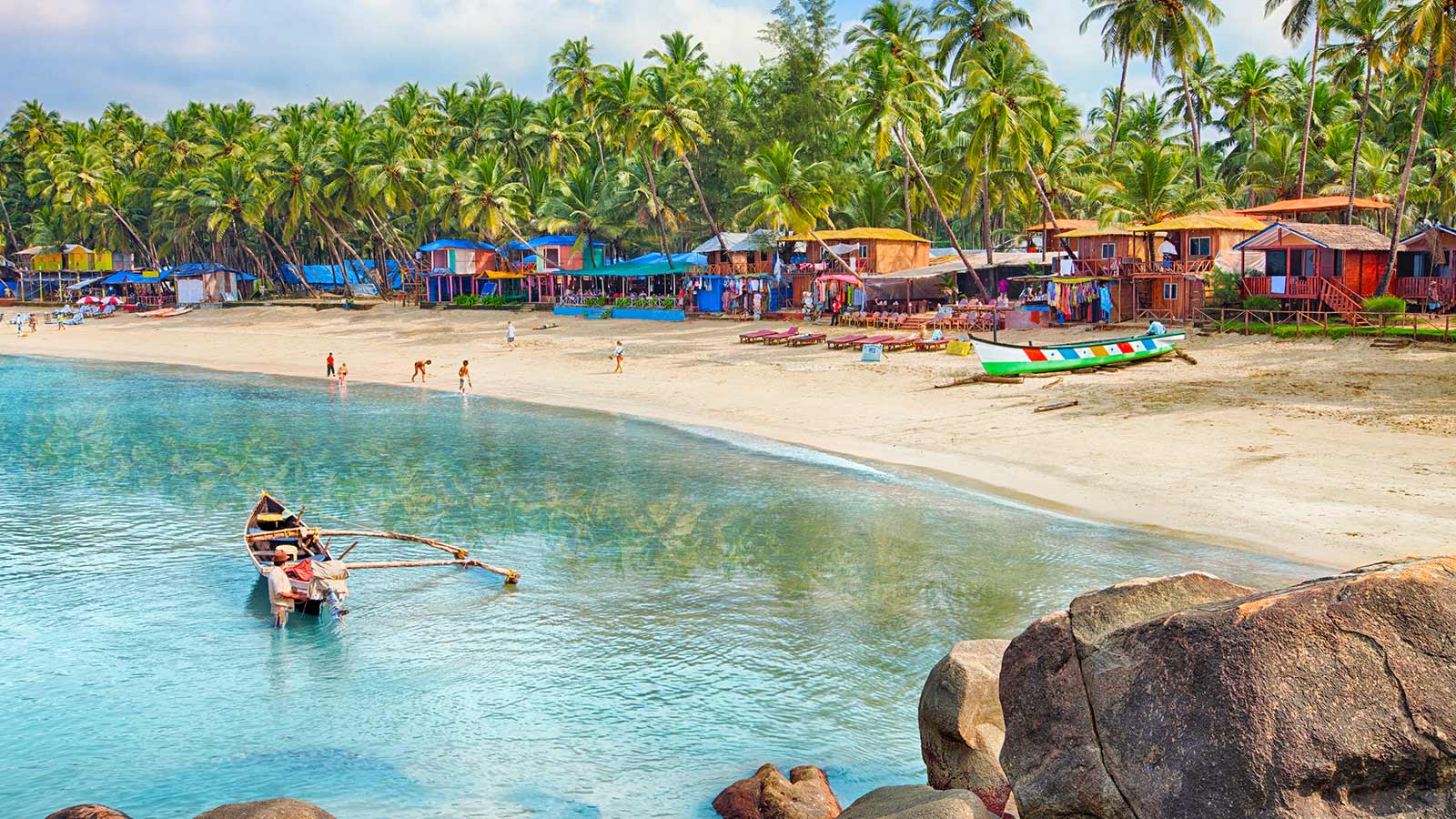 Next comes Good Friday and then Easter Sunday, speaking of which brings to mind the rich culture of Goa. Easter, which marks the resurrection of Jesus Christ, two days after he was crucified on Good Friday, is celebrated with cakes, colourful lanterns, Easter egg stories, and of course all the delicious Goan and Portuguese food especially sarabulho and sorpotel, make the Easter celebrations here a must-see.
The best place to witness Easter celebrations is the Our Lady of the Immaculate Conception Church in Panjim. Another region to explore during Easter is North East India.
4. May 14-16, 2022 | Buddha Purnima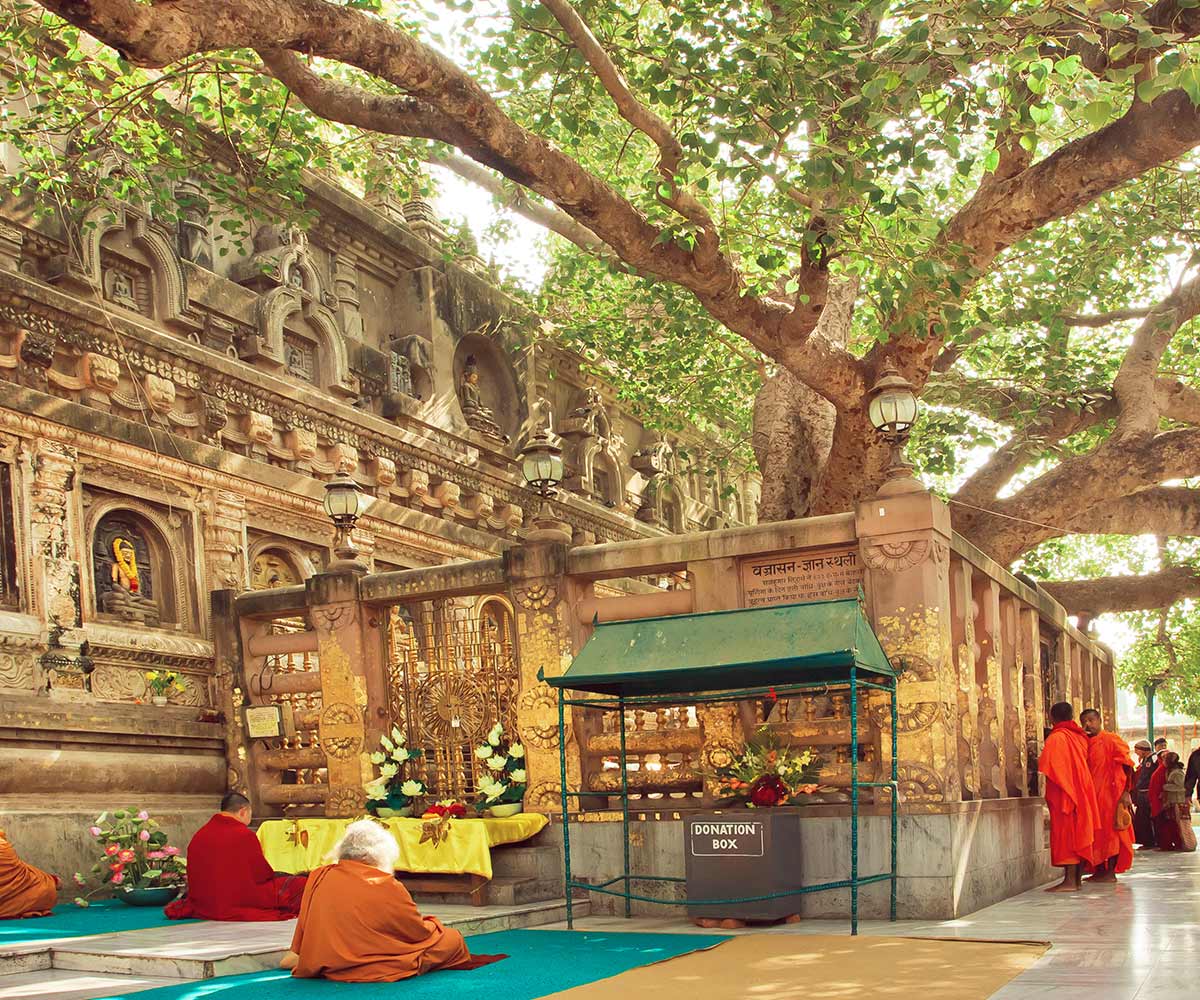 Buddha Purnima marks the birth anniversary of Gautam Buddha; plan a trip to Bodh Gaya in Bihar or Sarnath in Uttar Pradesh to witness traditional rituals and celebrations. When in Bodh Gaya, do visit the Mahabodhi temple—a UNESCO World Heritage Site. It is believed that Buddha travelled from Bodh Gaya to Sarnath from Varanasi, and delivered his first sermon in Dhamek Stupa in Varanasi. Tilkut, kesariya peda, baati chokha, thandai are some of the local delicacies that you can try here. Sikkim, Ladakh, Dharamshala, Arunachal Pradesh, and Spiti are other options to explore for their breathtaking Buddhist monasteries and lip-smacking Tibetan cuisine.  
5. July 1-3, 2022 | Jagannath Rath Yatra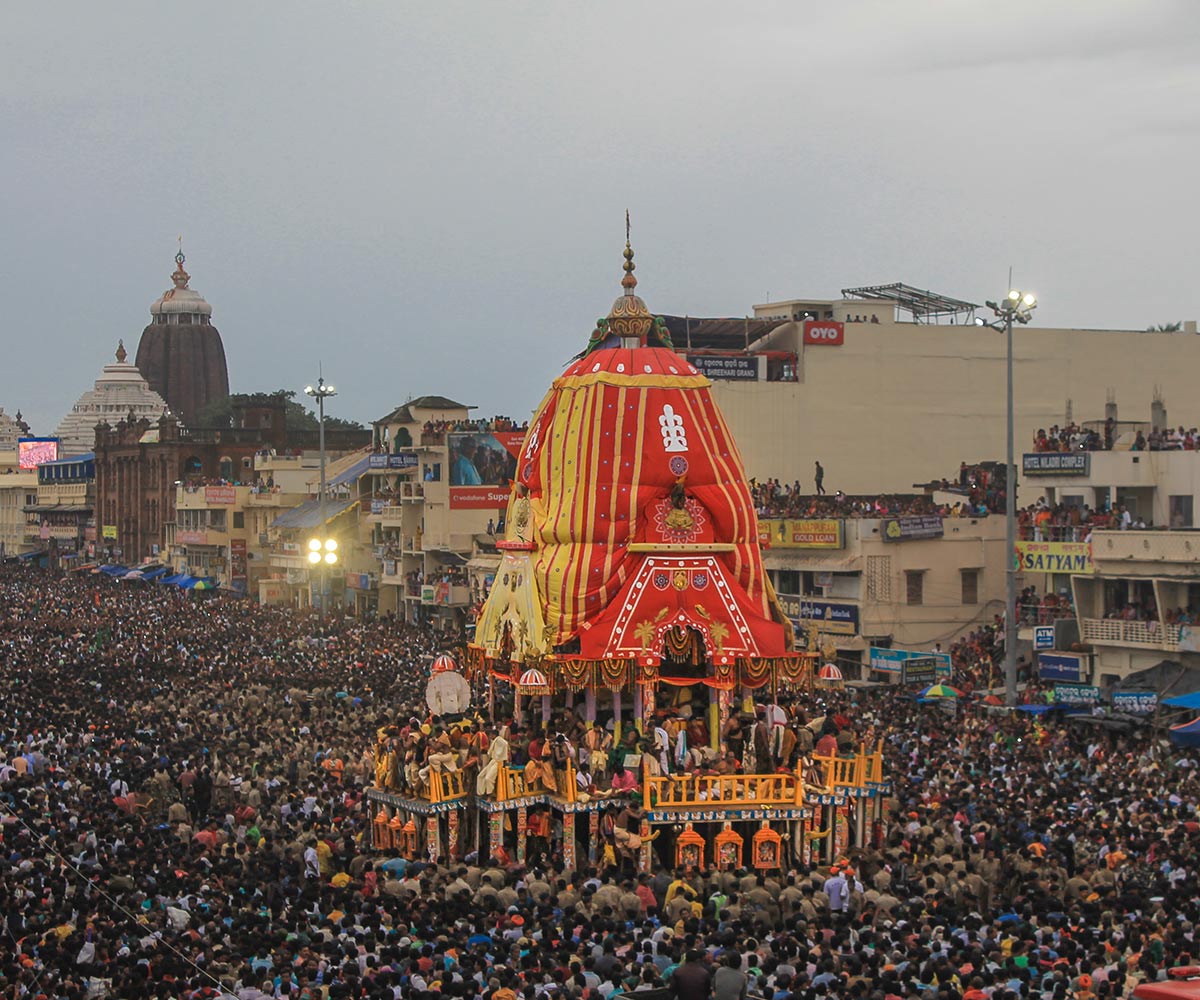 Puri in Odisha is the ideal place to spend the Jagannath Rath Yatra long weekend in 2022. Idols of Lord Krishna and his siblings, Balabhadra and Subhadra, placed inside the famous Jagannath temple, are adorned with gold. Every year, chariots are newly built for the deities. Participants enact Lord Jagannath's arrival to Puri, and the Maharisdance at the gate of the Jagannath temple. The temple is famous for its mahaprasad, locally known as abhada. You can also try the local chhena-poda pitha, nolen-gud kheer.  
6. August 13-16, 2022 | Independence Day and Parsi New Year
You can witness major Navroz celebrations in Maharashtra and Gujarat. Monday being a national holiday, on account of Independence Day, is followed by the Parsi New Year—and so this four-day long weekend is a good opportunity to travel to these states and participate in the Parsi community's celebration of the new year. Make sure to visit the Agiarys which are the fire temples thronged by the Parsis on the occasion. Seth Banaji Limji Agiary built in 1709 is the oldest surviving Agiary in Mumbai. Another one is the Manekji Sett Agiary built in 1733. Udvada Parsi Temple in Gujarat's Valsad district is considered the most sacred by the community. Sali boti, jardaloo chicken, and patrani machi are some of the dishes that you must try from the Navroz feast.
7. August 19-21, 2022 | Janmashtami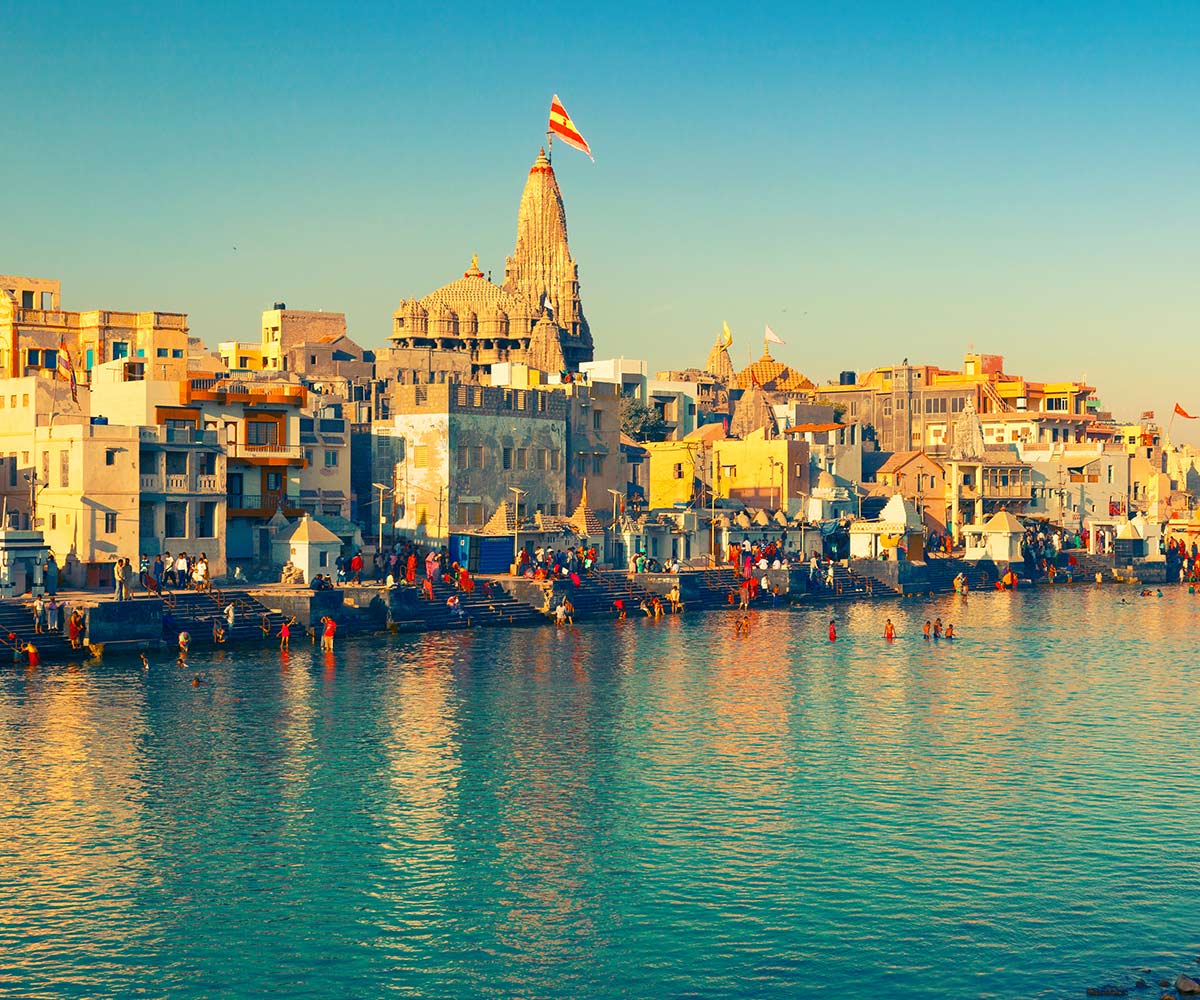 What better place to celebrate the birth anniversary of Lord Krishna than his own kingdom? For the Janmashtami long weekend, plan a trip to the city of Dwarka in Gujarat and be a part of the celebrations at the famous Dwarkadhish temple. The streets are decorated with lights and flowers, and the markets remain open till midnight. While young boys play Dahi Handi in the morning, at night the priest performs aarti at the temple.  
8. October 1-5, 2022 | Maha Ashtami, Maha Navami, and Dussehra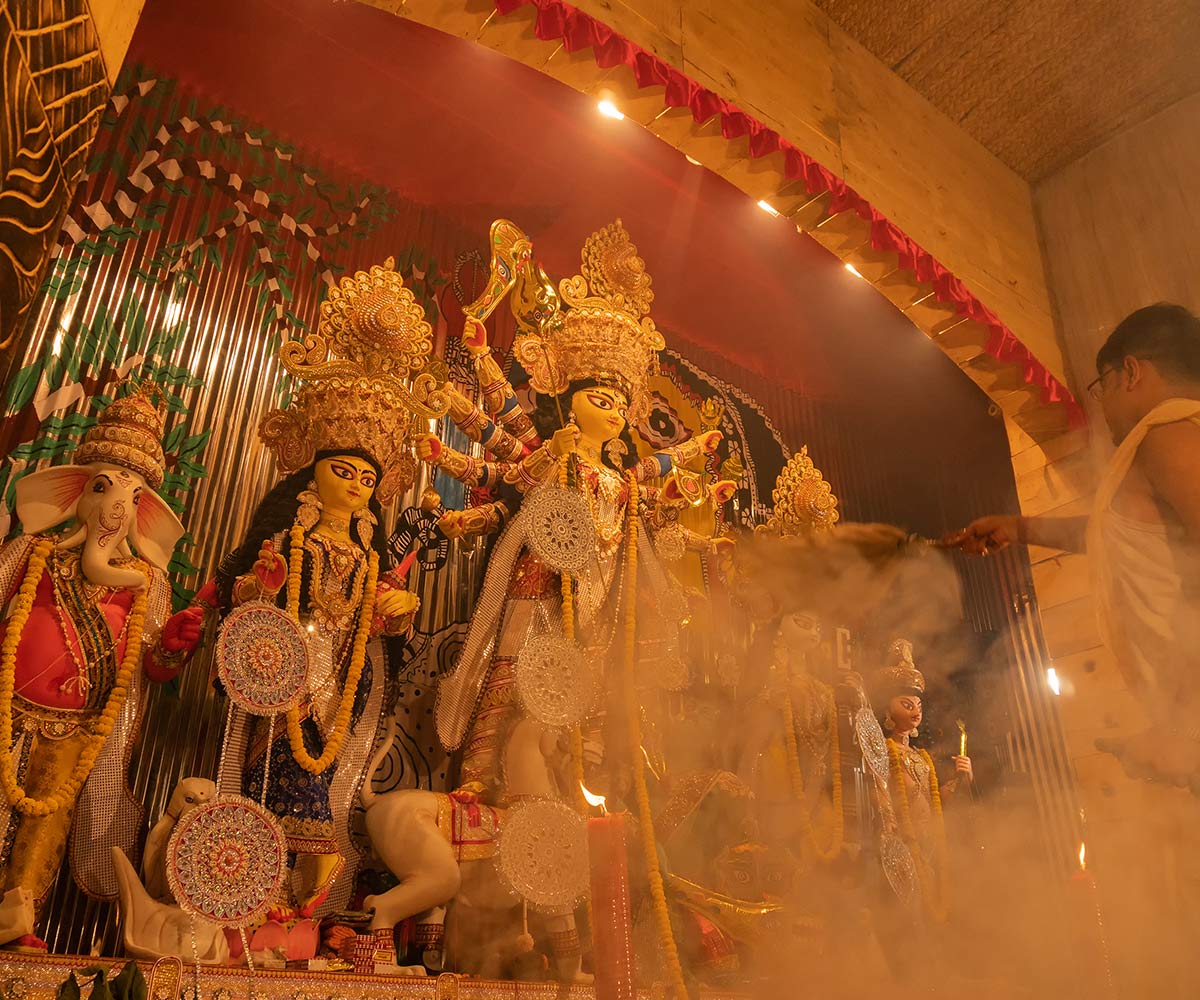 Ashtami and Navami are two of the most important days of Durga Puja, and Kolkata is the best city to witness the celebrations. A trip to the City of Joy means you get a chance to see some of the most beautifully decorated Goddess Durga pandals. Streets are filled with people all decked up, greeting each other, going pandal hopping and enjoying the delicious street food of Kolkata. Kosha mangsho, illish shorshe, and chingri poshto are some of the must-have dishes during the festival.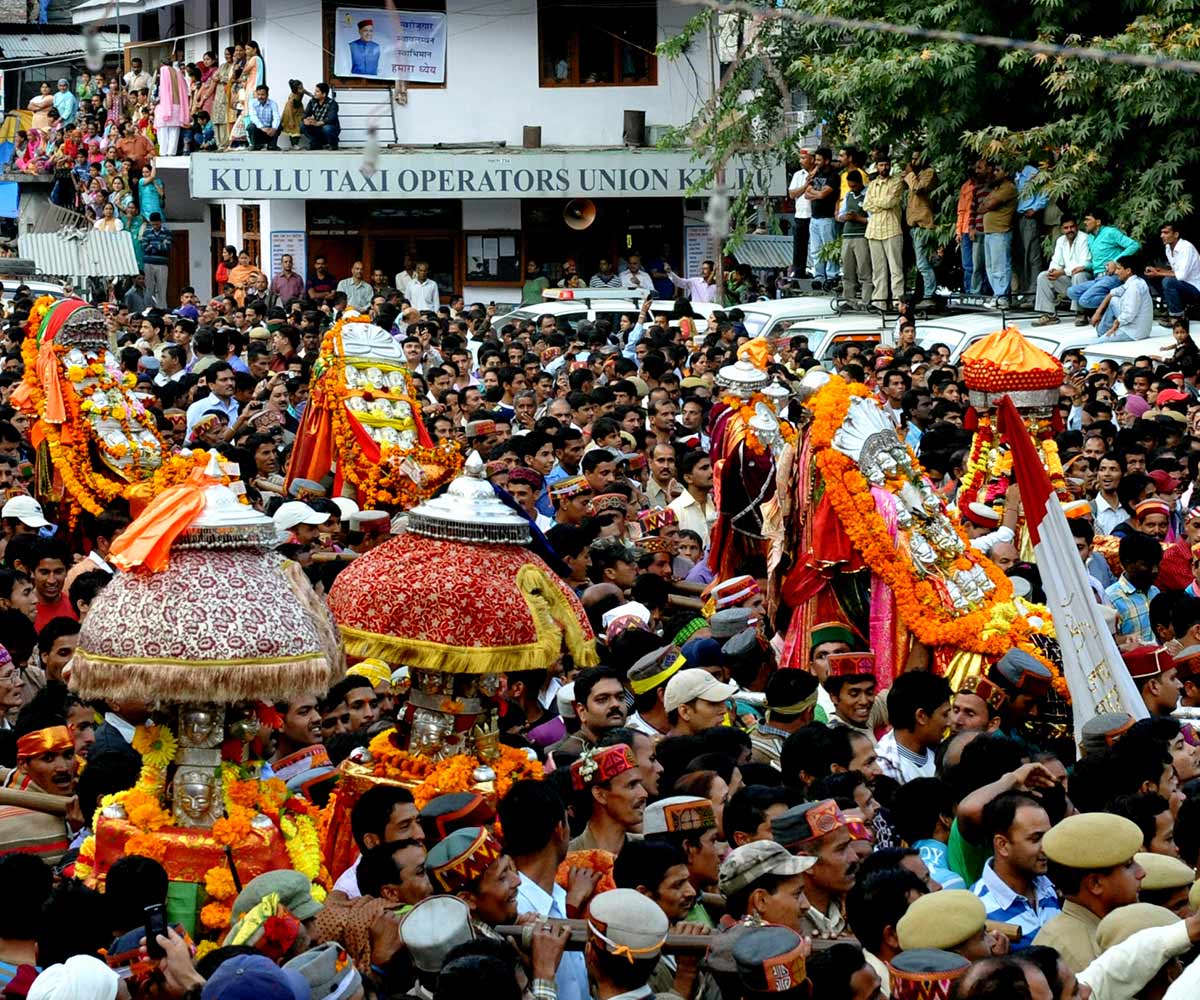 The last day of Navratri i.e. Dussehra or Vijaya Dashami is celebrated all over the country with utmost fervour; but festivities in other parts of the country come nowhere close to Kullu Dussehra and Mysore Dasara. In Kullu, Himachal Pradesh, the week-long festivities take place at Dhalpur grounds. Lord Raghunath Rath Yatra, cultural activities, song and dance performances, bonfires and a huge feast are some of the many activities that take place here. Madra, boti, and patrodu are some of the local dishes to try here.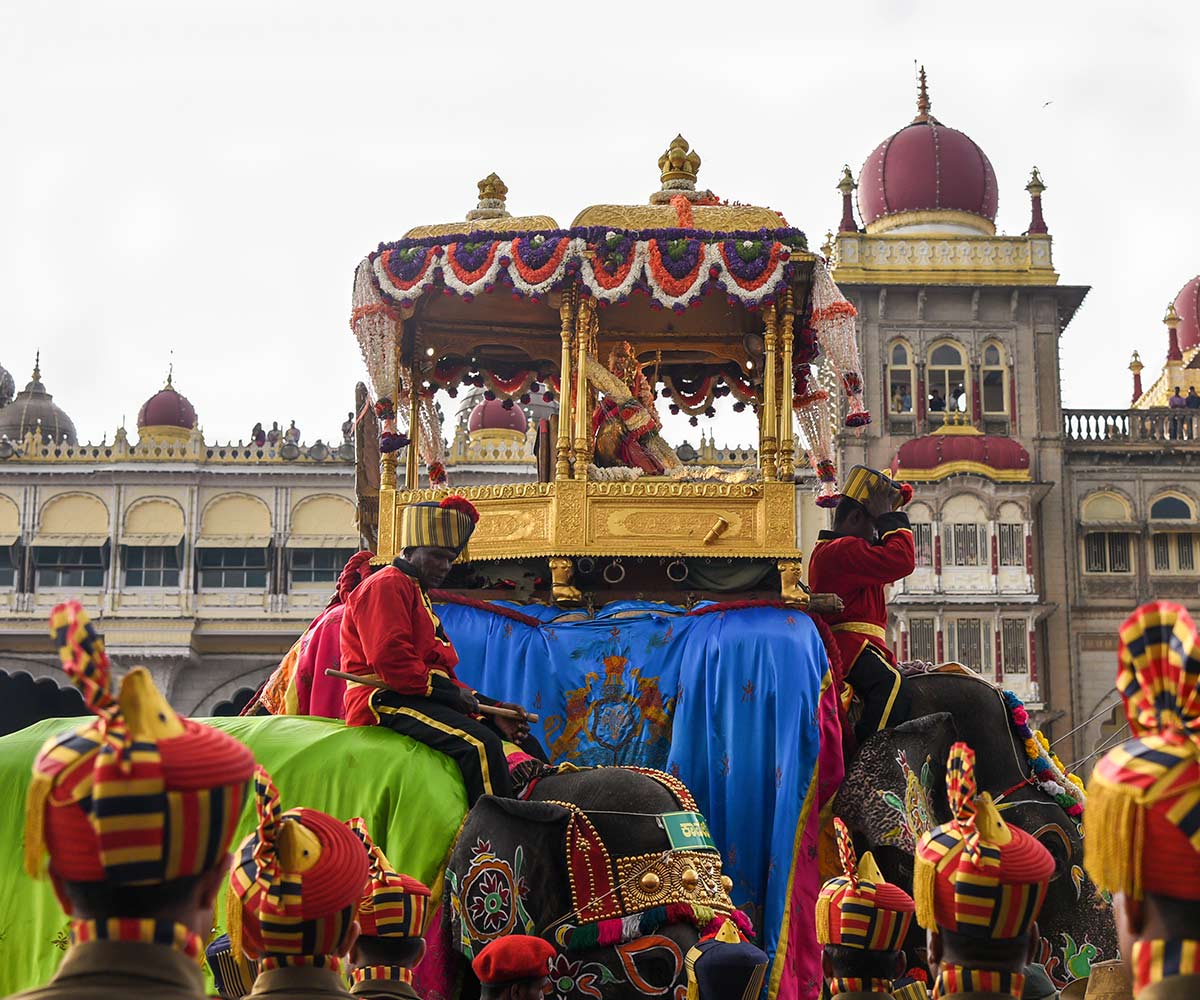 Mysore Dasara goes on for 10 days where devotees take out elephant processions also called Jambu Savari—carrying Goddess Chamundeshwari's idol from Mysore palace to Bannimantap. Fireworks, cultural programmes, laser shows, thousands of lights adorning the Mysore palace, Doddakere Maidana exhibition, and the Nishad Baghflower show are some of the attractions that drag tourists here. The famous Mysore Pak is a must-have in the city.  
9. October 22-24, 2022 | Diwali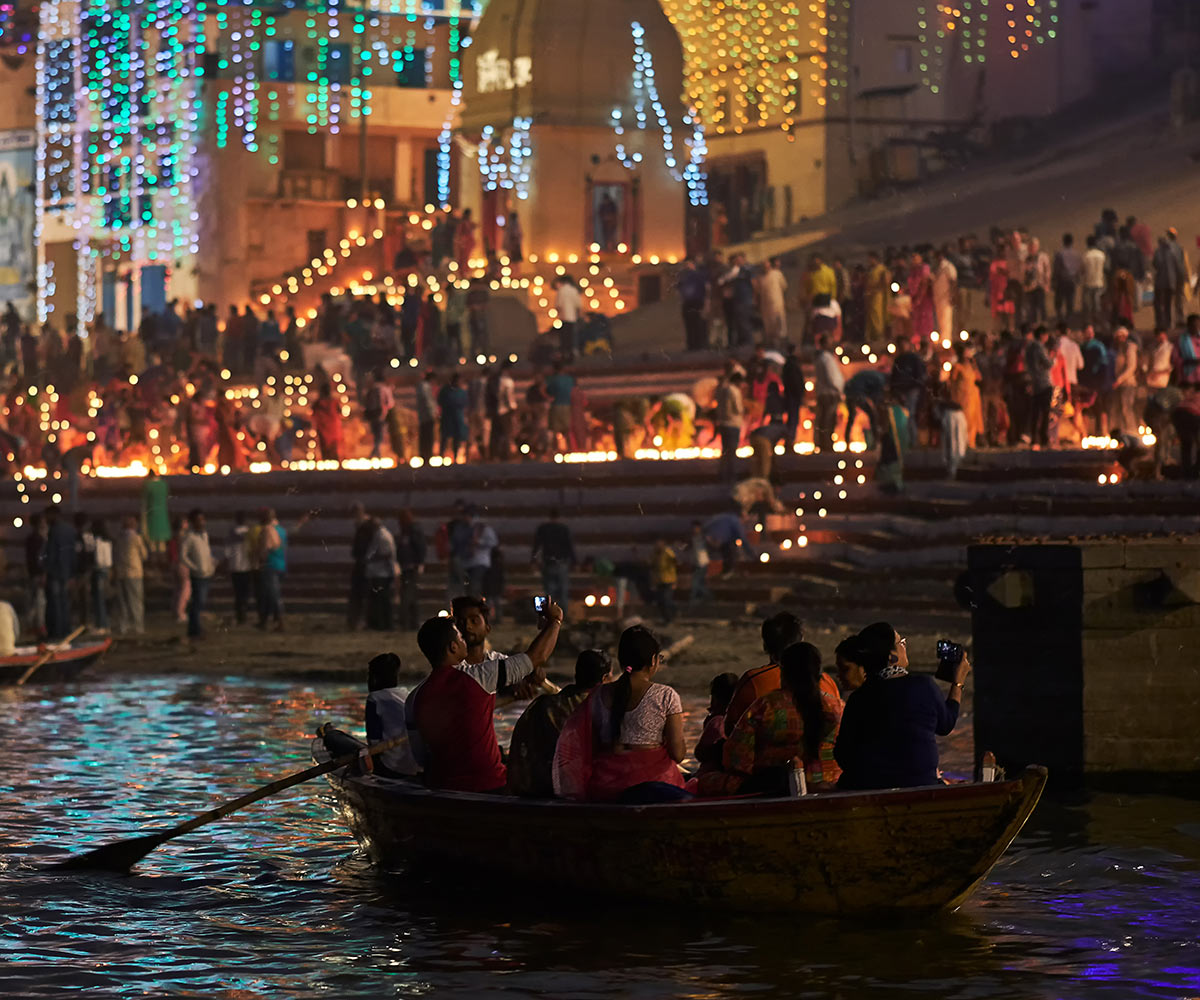 Another festival the whole country celebrates in some way or the other is that of Diwali. And one of the many Indian cities where the celebrations are a must-see is Varanasi in Uttar Pradesh. The Dev Deepawali here is celebrated by devotees taking a dip in the holy Ganges, and offering prayers, flowers, and diyas to the river. The famous ghats and temples of Varanasi are lit up with diyas all around, and the courtyards are decorated with rangoli. Devotees perform Ganga snan and the priests hold the Ganga aarti on the banks of the river.
Photo: Shutterstock