health
Your daily dose of health and wellness
Fit Fab Feast with Huma Qureshi
Keeping Up with Huma Qureshi
Huma Qureshi is more than just an actor. She is a fitness enthusiast, a foodie and an experimental fashionista. In her quest for fitness, she meets Krishna Shroff to try Mixed Martial Arts (MMA). After the vigorous workout, she relishes some lip-smacking Cantonese food at Hakkasan Mumbai and visits designer Manish Malhotra at his store for some last-minute shopping.
Food Veda
Jal Ke Phal
Incorrect eating can turn food into a source of toxins. And according to Ayurveda, the accumulated toxins in the body are the main reason for diseases. Fruits are among the most healthy foods in the world but one can only benefit from them if consumed at right time and in the right way. Chef Kunal Kapur recommends recipes from water-rich ingredients.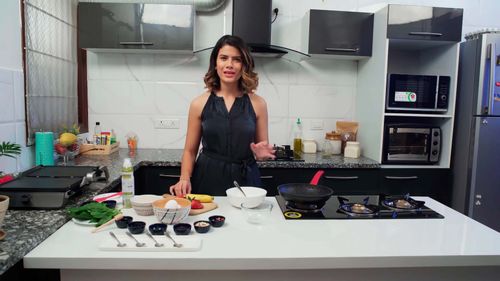 Body Love
For a Healthy Morning
Fitness expert Harman Sidhu explains the importance of warming up before exercise. She also shares some healthy and delicious breakfast recipes that will brighten your morning after a workout.
Body Love
Exercise to Music
Working out daily can be monotonous and boring. Harman Sidhu shares an innovative way to workout with music that will help you stay fit and uplift your mood. She also gives a healthy twist to regular recipes.