Nothing captures the sentiment of road trips better than Ralph Waldo Emerson's quote, "Life is a journey and not a destination. India's vast expanses and diverse terrains offer adventurous experiences that make travelling on the road a truly exhilarating exploration that is not for the faint-hearted. In a COVID-afflicted world, road trips have become the go-to escape for those with itchy feet. 
With a network of about 142,126 kilometres of national highways and expressways, and approximately 176,166 kilometres of state highways, Indian roads form the second largest road network in the world—no small feat.
Here are five routes in India perfect for your next road trip and your sedan:
1. Delhi-Ladakh-Delhi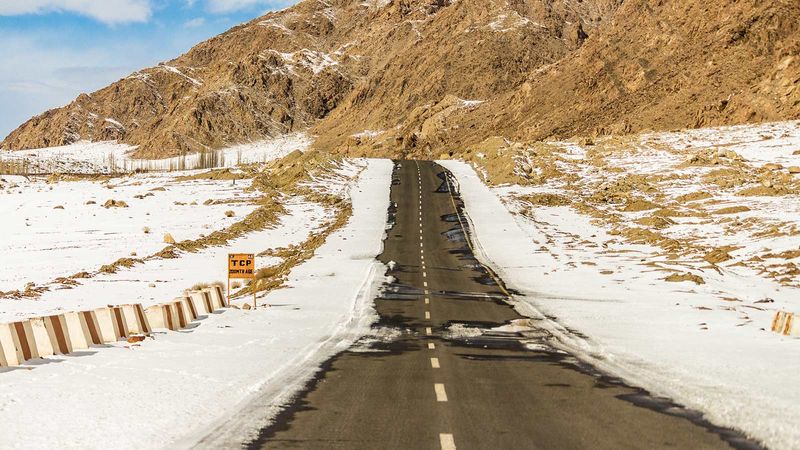 Delhi to Ladakh is one of India's most celebrated routes, favoured by both, four-wheel and two-wheel drivers. Incidentally, there are two ways to get to Ladakh—by road via Himachal Pradesh and—via Jammu and Kashmir. If we combine the two routes, it makes for an incredible circuit believes Saransh Goila. The young chef, who is an avid traveller, also goes by the moniker #SadakChef, as he explores new lands. Goila has also authored a book, India On My Platter, based on his Indian adventures.
"This particular journey was an adventure of a lifetime," he exclaims. His route took him to Ladakh via Manali and brought him back to Delhi via J&K. As you ascend the Himalayas, the terrain and landscapes changes giving you stunning views that will stay with you till eternity." Fair warning, you need a solid car that can deal with the rough patches.
2. Sethan to Manali, Himachal Pradesh
The Sethan-Manali route is off the old Kullu Manali highway and can be part of your route from Delhi to Manali. To get to the small Buddhist hamlet of Sethan, you will have to cross around 35 hairpin bends. An exhilarating journey on its own, the views and snow-capped surroundings will add to your entire experience. One of the reasons why Tanveer Taj and Priyanka Jena of Wheels and Tails were attracted to the route. "It is our favourite route, especially since we were travelling with our dogs, who had never experienced snow before. There were so many secret pockets to explore," says Taj. They went during the February-March 2019 when the internal roads were not in the best of conditions, "but such trips are not about going fast rather enjoying your surroundings," adds Taj.
Taj and Jena plan trips in such a way that they and their pets, Frodo (who passed away recently), Cruise and Noorie can experience newer terrains. What could be a better reason to get behind the wheels?
3. Bengaluru, Karnataka to Kochi, Kerala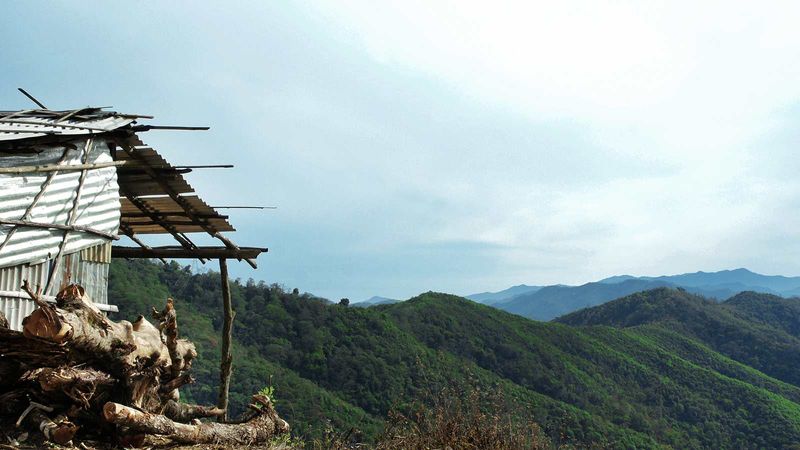 Citizens of Namma Bengaluru have many a hill-stations to run off to, but this leisurely drive to Kochi is unlike any other. The route takes you via Bengaluru to BR Hills, Coimbatore, The Annamalais and on to Athirapally and finally Kochi. Recommended by travel writer Lakshmi Sharath, who counts this road trip as her favourite, the route takes you through wildlife and national parks. "It is one of the most unusual road trips as we drive through Karnataka, Tamil Nadu and Kerala and only through wildlife parks," she says. Sharath and her husband steered clear of main highways to find roads that satiated their wanderlust. She further adds that the biodiversity of the Western Ghats is best explored via roadways and this route allowed them to do just that.
4. Araku Valley, Andhra Pradesh to Desia, Orissa
Araku Valley in Andhra Pradesh has become a hill station known for its excellent coffee plantations—sounds like a relaxing getaway! But what if you could drive across the lush greenery, cutting through the dense forests, on an off the beaten path to discover an unheard part of India? Tanveer Taj recommends driving to Desia in Orissa from Araku Valley. "We ventured on to this path since Priyanka's homeland is Orissa but being born and brought up in Mumbai, she never had the opportunity to connect with the land," he says. Frodo and Cruise, obviously, came along and were treated like royalty by the locals at Desia. Taj further adds that this was one of their favoured journeys because it embodied the tenets of slow travel and, of course, the pets had a gala time.
5. Guwahati, Assam to Moreh, Manipur
Part of the Asian Highway 1, this route has hit the spotlight for connecting Myanmar and Thailand to India by roadways. The route also offers the opportunity to soak in the wonders of Northeast India as it takes you through Assam, Mizoram, Imphal and Manipur. Saransh Goila, who travelled on the route, couldn't stop marvelling at the beauty that surrounded him during this leg of his journey from India to Thailand. "You could see and experience how the landscape changes, how the food changes and how the language changes as you drive along a single stretch of road. It is a true and authentic experience," he adds.
---
Photo: Shutterstock