If you have rediscovered your love of camping and caravanning recently, you're not alone. The post-pandemic world is seeing many Indians choose road trips closer home over fancy destinations abroad. After all, there's nothing better than adventuring in a motorhome, soaking up the sunshine and falling asleep in cosy comfort after long days outdoors. 
Vacation on wheels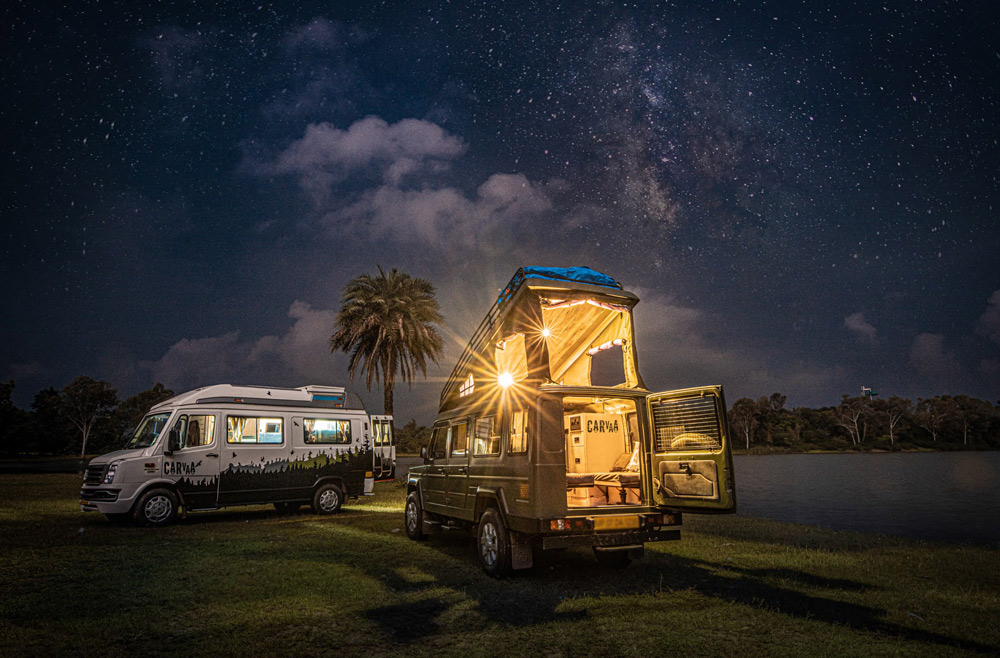 Caravan travel allows for plenty of time in nature and to hit the pause button when needed. Slow travel is trending for a reason. "The best part about travelling in a caravan is a sense of freedom, which is the very essence of travel. The ability to stop and stay at any spot that offers a picturesque view, the luxury to sleep under a starry night sky and cook a fresh meal while on the move are some of the many things that make caravan travelling a wonderful preference," says Jigyasu Joshi, co-founder, Carvaa Travelers Private Limited. The company operates two caravans with a capacity to accommodate three and five people each. 
Other companies turning van dreams into reality for travellers include: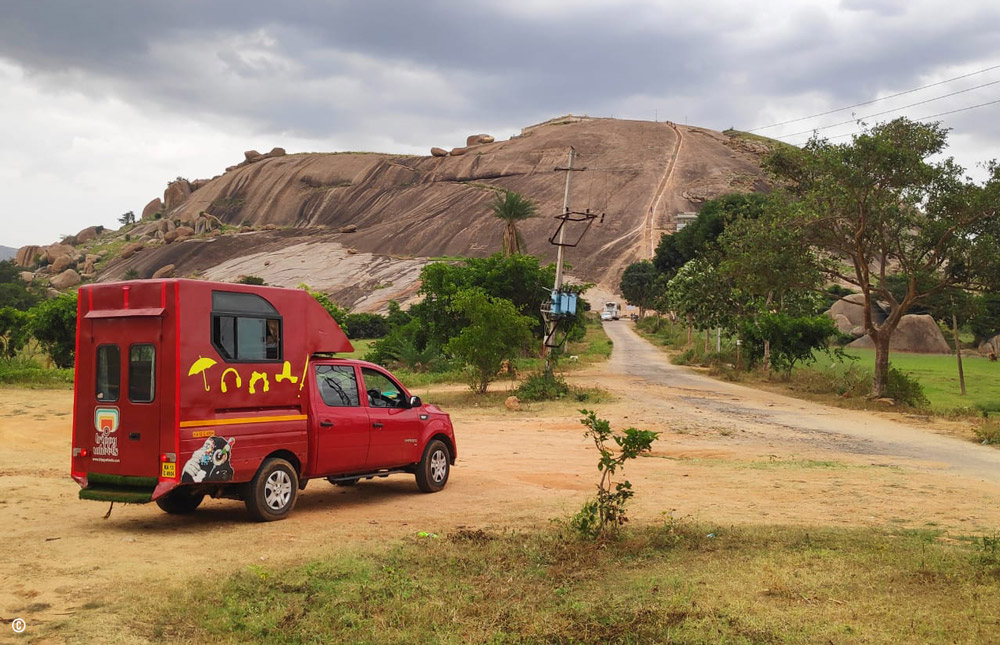 Trippy Wheels, a Bengaluru-based company that provides four-seater and 10-seater vans with sleeping, cooking and storage facilities.
The camper vans of Guwahati based camping Cocan accommodate anywhere between two to six people for travel in and around Northeast and Bhutan.
Motorhome Adventures in Delhi has been providing travel enthusiasts with camper vans fitted with a small bedroom, kitchen, living space, bathroom and a terrace area on the roof.
And then there is Campervan Camps and Holidays a Bengaluru-based start-up that rents vans fitted with two bedrooms, hot/cold shower, modern toilet, smart televisions and music systems.
Most caravans are equipped with everything you need for a quick escape or a longer expedition. While most of us would prefer renting a caravan, companies like Trippy Wheels and Motorhome Adventures also convert vehicles into campervans. So, for those who want to embrace the van-life, this is an attractive option.
Apart from the ease and flexibility, caravanning is also attractive for people with furry friends. "I always wanted to take my pug to a beach but I live in Delhi. Travelling long distances with your pet in India is difficult. There are no specific flying guidelines in place and not many pet-friendly hotels. So caravan seemed to be an amazing option as it's like a hotel on wheels," says digital content creator Amit Singh who travelled with his pug, Popu, for 8000 km through 10 states in a Force Traveller.
Money matters
Caravanning is an economical way to travel. No inflated air tickets, pesky luggage limits, expensive hotel bookings or fancy restaurant meals. The van is your home for the duration of the trip. Rental costs vary from state to state and are dependent on the type of vehicle. They usually start as low as ₹3000 a day per person. Fuel costs, state and toll taxes are to be borne by the travellers. Some companies also provide a caretaker-cum-driver for an additional cost. Those seeking luxury on wheels (think queen size beds, fully stocked bar, outdoor barbeque, imported toilets with waste incinerators, Wi-Fi, 360-degree camera, etc) should be ready to cough out ₹25000-30,000 a day for a couple. 
Challenges of caravanning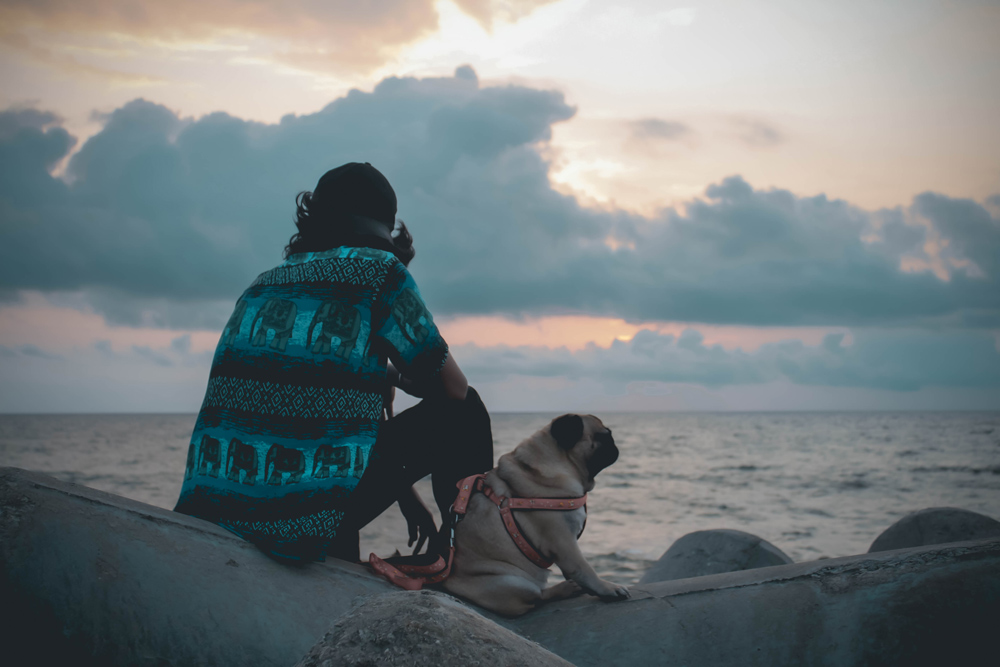 As adventurous and romantic as it sounds, cavaran travel has its share of road bumps. The biggest one is the lack of parking. "I have parked the van and slept at various places ranging from a small river bridge next to a palace in Orchha, Madhya Pradesh to temple parking in Murdeshwar to an isolated beach in Karnataka," says Singh. Most van rental companies have tied up with homestays and resorts where people can park safely overnight (a boon for first-timers). But the biggest problem for Singh was dumping the grey tank that holds all the used and wastewater. "I used to do it in remote areas along highways while travelling between cities." Safety is another concern. Most travellers advise driving only in the daytime. Some camper vans are also fitted with a GPS system, circuit cameras to aid security and an SOS button in times of emergency. But it is the sense of adventure as you explore new places and the flexibility that allows passionate travellers to take a chance on a caravan.
4 caravan trip routes to try in India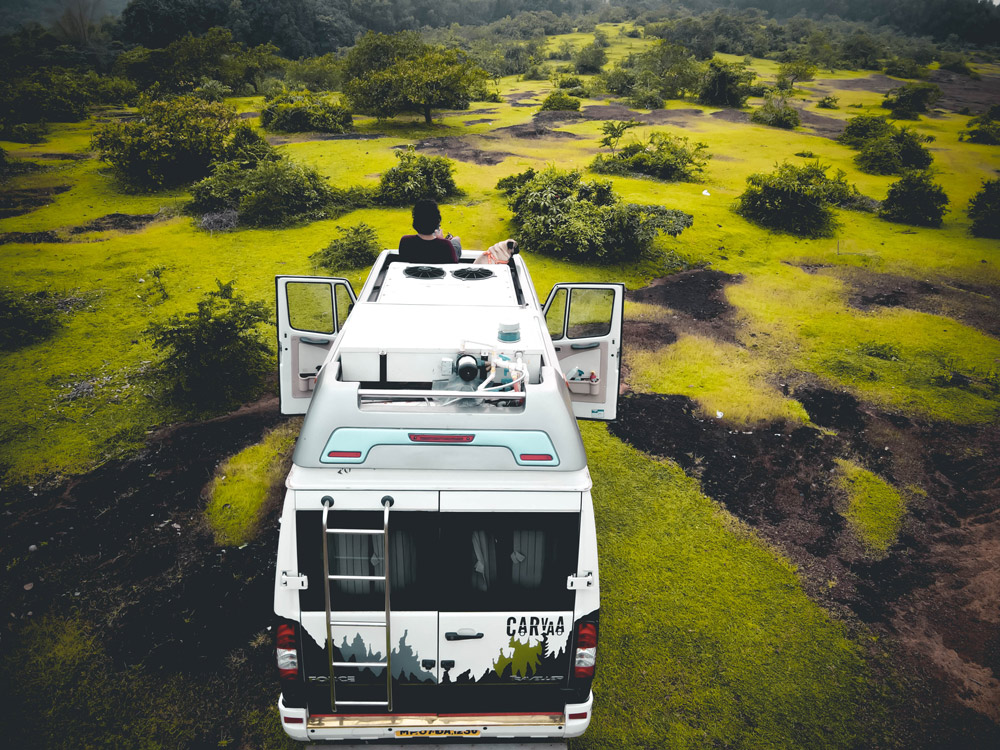 From rocky mountains to silky beaches and ravishing ruins there are numerous spots in India that are ideal for caravanning. Here are few expert recommendations:
The area near Siliserh Lake in Rajasthan's Alwar is a beautiful and isolated location for night camping. The route from Mount Abu to Udaipur is scenic and unbelievably green.
Pachmarhi in Madhya Pradesh with its walkways and waterfalls is worth exploring on your own. Paatalpaani, also in Madhya Pradesh is great for chasing waterfalls and trekking.
The most popular caravan routes in Karnataka include Hampi, Bandipur, Bheemeshwari, Kabini, Kudremukh, Kodagu, Aanejari, Sadashivgad, Gokarna, Badami and Sakrebailu.
Assam is home to several scenic spots like Chandubi lake, Dipor Bil, Kulsi River and Sivakunda all less than 80 km away from Guwahati.
Tips for caravanning
Familiarise yourself with your van and take it for a test drive before your holiday.
Make sure to check the weather before you set off. It helps to pack the right clothes and avoid bad weather.
Be prepared for confined spaces and to test the strength of your relationship if travelling as a couple.
Carefully read the travel restrictions and guidelines of the state that you are travelling to.
Keep a snack box in the van containing healthy options such as fruits, nuts and energy bars.
Mechanical repairs are part of life on the road. Be prepared.
Pack a few books, magazines, cards or board games for entertainment.
Most importantly –relax. Go where the road takes you.
Photo: Carvaa Travelers