My first encounter with Sikkimese food happened during my post-graduation when a friend mentioned that there was more to Sikkimese cuisine than momo and noodles. I never managed to make it to his house to taste the other delicacies. But years later I was reminded of him during my visit to Sikkim.
As I went around the state, I tasted some mind-boggling food and brought back some unforgettable flavours. Tibetan and Nepali influences are evident and it is not for the faint-hearted. If you visit the state of Sikkim, make sure you try these.
1. Thukpa (Thuk-paa)
A strong competitor to momo, thukpa has become popular in recent years. But in Sikkim, this is soul food. The name literally means soup or stew. Found in a number of vegetarian and non-vegetarian variations, try it with seasonal local produce or with your favourite meat.
Get a warm bowl of perfectly balanced vegetable and meat flavours for healthy eaters or request or spices for that extra zing. Thukpa can be easily found at small joints and big restaurants alike. Do not trust the variations found outside Sikkim, this small bowl can keep you filled for hours.
2. Bhatmas (Bhat-mas)
If you are a sucker for pickles like me, then Sikkim will prove to be a delight. From tomato to aubergines, you'll find all kinds of pickle. But do not miss the soybean seed pickle. Ask for bhatmas chutney (literally soybean seed chutney) with your thali. Since the seeds are fermented, the smell may take a little getting used to. But once you've tasted, you will be addicted.
3. Shaphaley (Sha-pa-ley)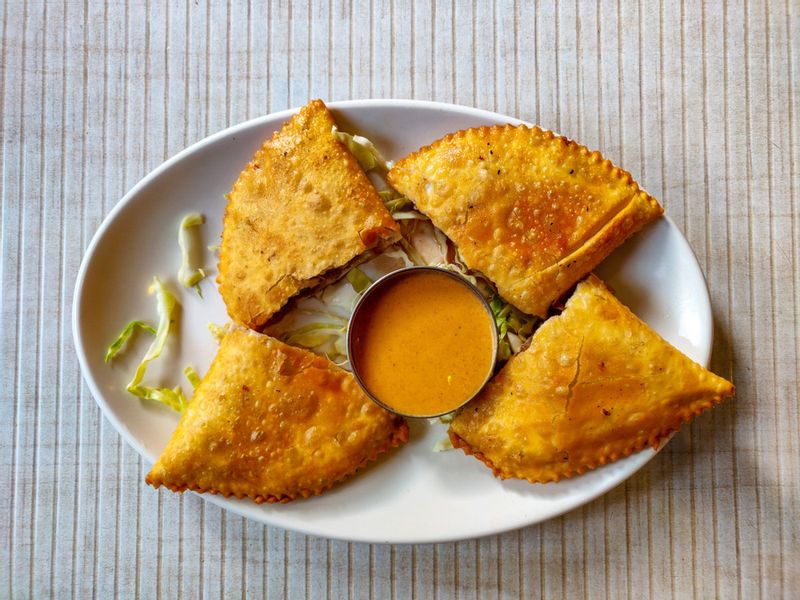 If you must have your fill of fried momo, then try shaphaley. The calzone look-alike (or a savoury karanji/gujia if you will) is a traditional bread stuffed with seasoned beef and cabbage. But with changing times, the stuffing has been innovated to serve changing tastes. Now you can find vegetarian stuffing and chicken or mutton instead of beef. Make sure you get them really hot and really crispy. And carry your antacids because chances are you will not be able to eat anything for hours after a plate of shaphaley (or even half a plate).
4. Jaanr (Jhaa-n) or Chhang (Chaa-ng)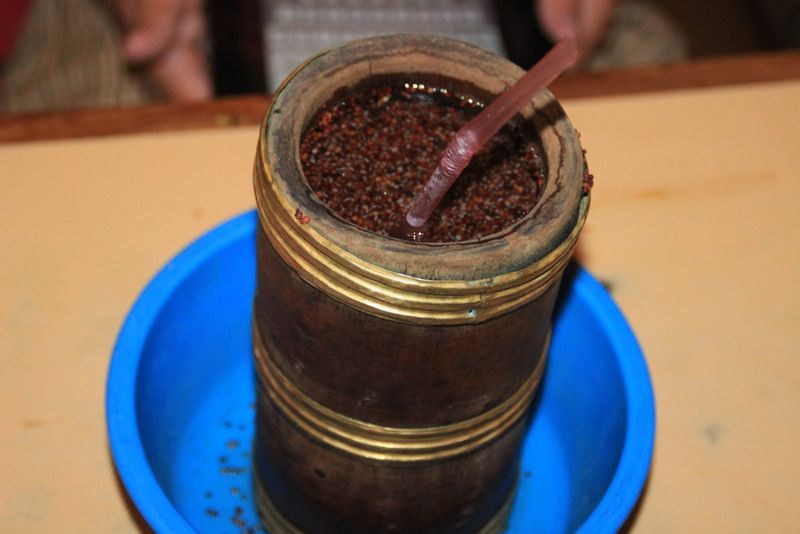 Need to wash down your food? Try the local alcohol. Made from a variety of cereals like rice, millet, maize, wheat, and barley, traditionally jaanr is drunk from bamboo receptacles where hot water is poured over the fermented base. Although mild alcohol, it can sometimes be intoxicating depending on how long it has been brewed forand is often used for ailing people (much like brandy).
If you are looking for something stronger, ask for chhang. This is a further fermented form of jaanr and much more potent and headier. You may be the type to hold your drink, but be careful with this one. It hits hard and fast. Hailing from the mountains, both are served hot. Today, you will find commercially produced cans of both in restaurants. But I recommend going to a small, local joint that will serve the real deal.
5. Gundruk (Gun-druk)
Sikkimese cuisine is largely based on local produce. From the leaf to the root, all parts of a plant are utilised as a source of food; nothing is wasted. Gundruk is one such local dish that is found in abundance in the state and in neighbouring regions. Gundruk is made by fermenting radish and cauliflower leaves and is present in every household. Rest assured, this will be part of your thali anywhere you order local food.
6. Local Beer
Move aside Tuborg, Sikkim's got Dansberg, Denzong, and Hit. Locally produced at Yuksom Breweries, owned by Hindi film actor, Danny Denzongpa, these are preferred over any other beer brands. Every big and small food joint is sure to have them on the menu. Beer does not get smoother than this.
7. Goat Pakku (Goat Pakk-u)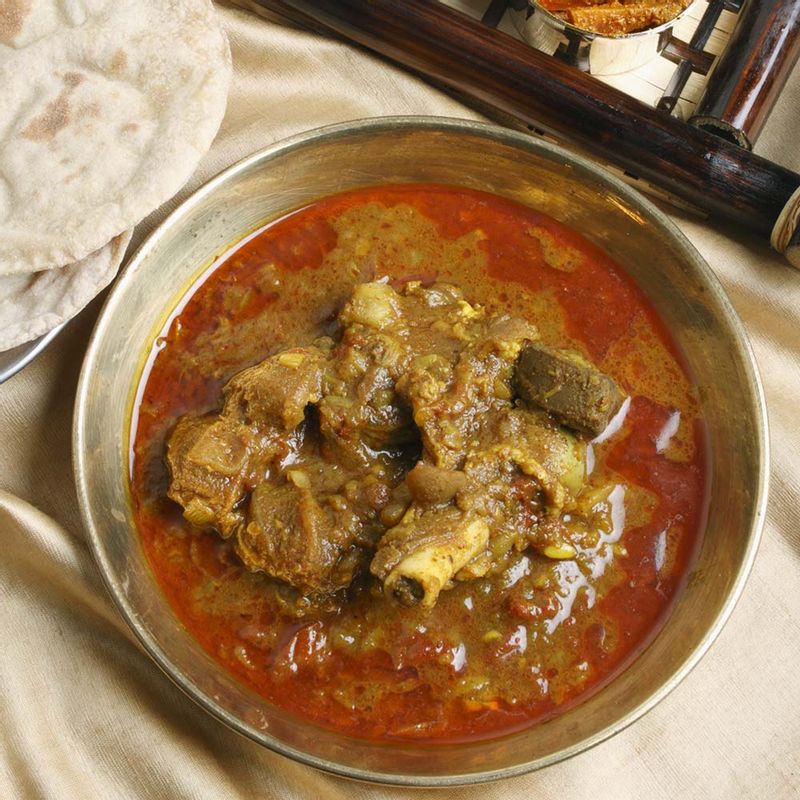 One of the most prominent influences of Nepal in Sikkim is its meat dishes. Goat pakku is a special dish reserved for the annual festival of Dashain (Dusshera). But do not mistake it for just another mutton dish. This dish takes more patience than you can imagine. The meat is marinated and left overnight, roasted over an open flame on fire or coal, and finally finished on the gas to create a curry with cloves, cumin, coriander and asafoetida.
Restaurants today do provide a quicker version made in a pressure cooker. But nothing beats the smoky flavour of the roasted meat. Chances are you will find the original only at a local home. Good excuse to make friends, I say.
8. Phagshapa (Phag-shapaa)
Yes, the rumours are correct. You get the best pork preparations in Sikkim. Another influence of Nepal, phagshapa is a spicy pork curry made with radishes and dry chillies. This one is definitely not for the faint-hearted and may need you to finish bottles of water, especially if it is made with the local chilli, Dalle.
9. Special mention: Dalle Khursani (Daa-le Khur-saani)
You've heard of how hot is Bhut Jolokia. But you have no idea of Dalle's power. Don't be fooled by the attractive red colour and cute small, round shape. This one is a fireball. Locally used in cooking or made into a pickle, taste it at your own risk.
---
Photo: Shutterstock