India is no stranger to the ways of royalty and royal cuisines with many of popular culinary techniques perfected in these royal kitchens. It is a similar tale with our neighbours in the Indian subcontinent. In Nepal, the Ranas have been the guardians of the country's history and culture for centuries, including the royal food. For the longest time, these recipes were exclusively confined to the royal cooks of the palaces. But to create awareness and ensure a future for these culinary traditions, Rohini Rana has compiled some authentic recipes in her latest book called The Rana Cookbook.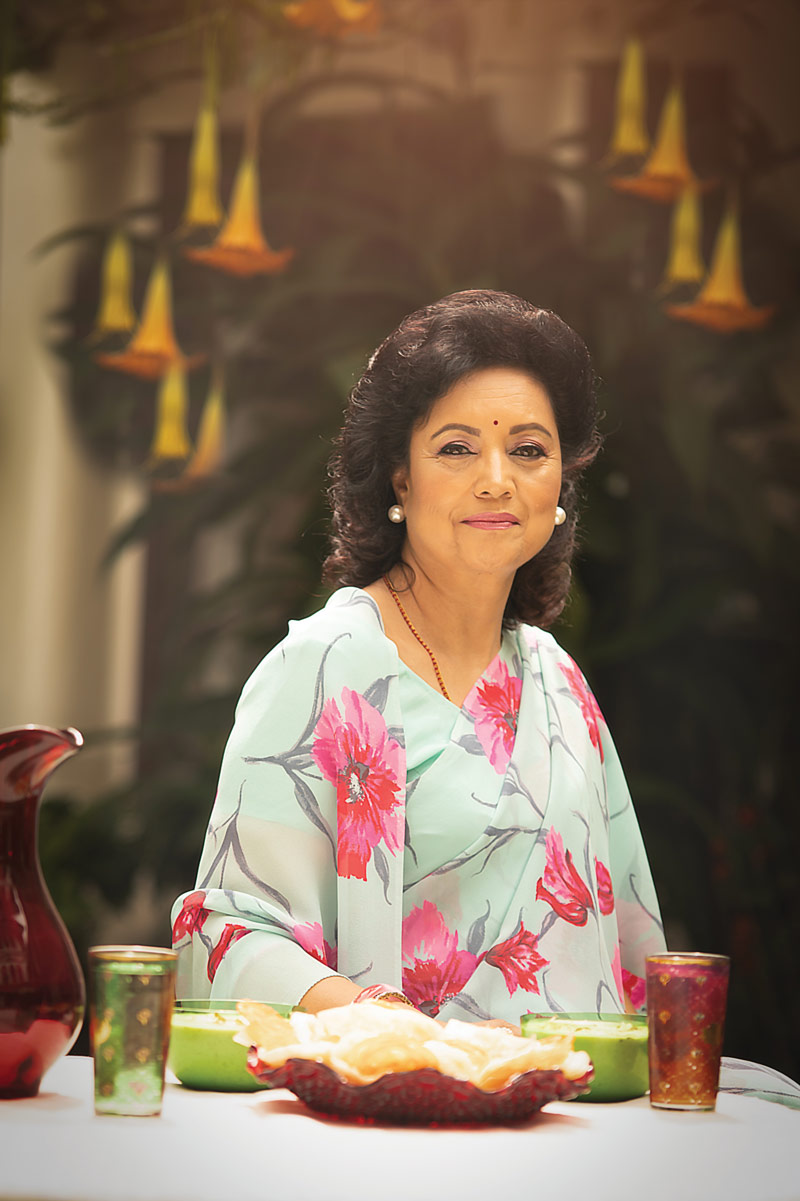 A 29-year-old idea
Born in India, Rana married General Gaurav SJB Rana, former chief of army staff of Nepal, in 1977. She wrote the introduction to the book 29 years ago, when she and her husband were posted at Suparitar in central Nepal; and her children were in a boarding school. She only managed to complete the book once her husband retired, and children had settled into their lives. The Rana Cookbook is a result of extensive research and inputs from many families. "The recipes in my book encompass all the food that was basically consumed by the Ranas at that time. I have included rice, lentils, vegetables, different types of meat, fresh and aged pickles, snacks eaten during high tea, and desserts. These recipes encompass the complete diet traditions of that time and showcase the lifestyle as well," she explains.
The 104-year-old Rana dynasty, which took on the role of the hill nation's prime minister, were integral in introducing modern architecture, dress and even administration. But when it came to food, Ranas stuck to the comfort of what was local and familiar. Yet, as Rana highlights in her book, there are hidden culinary gems such as the wild boar.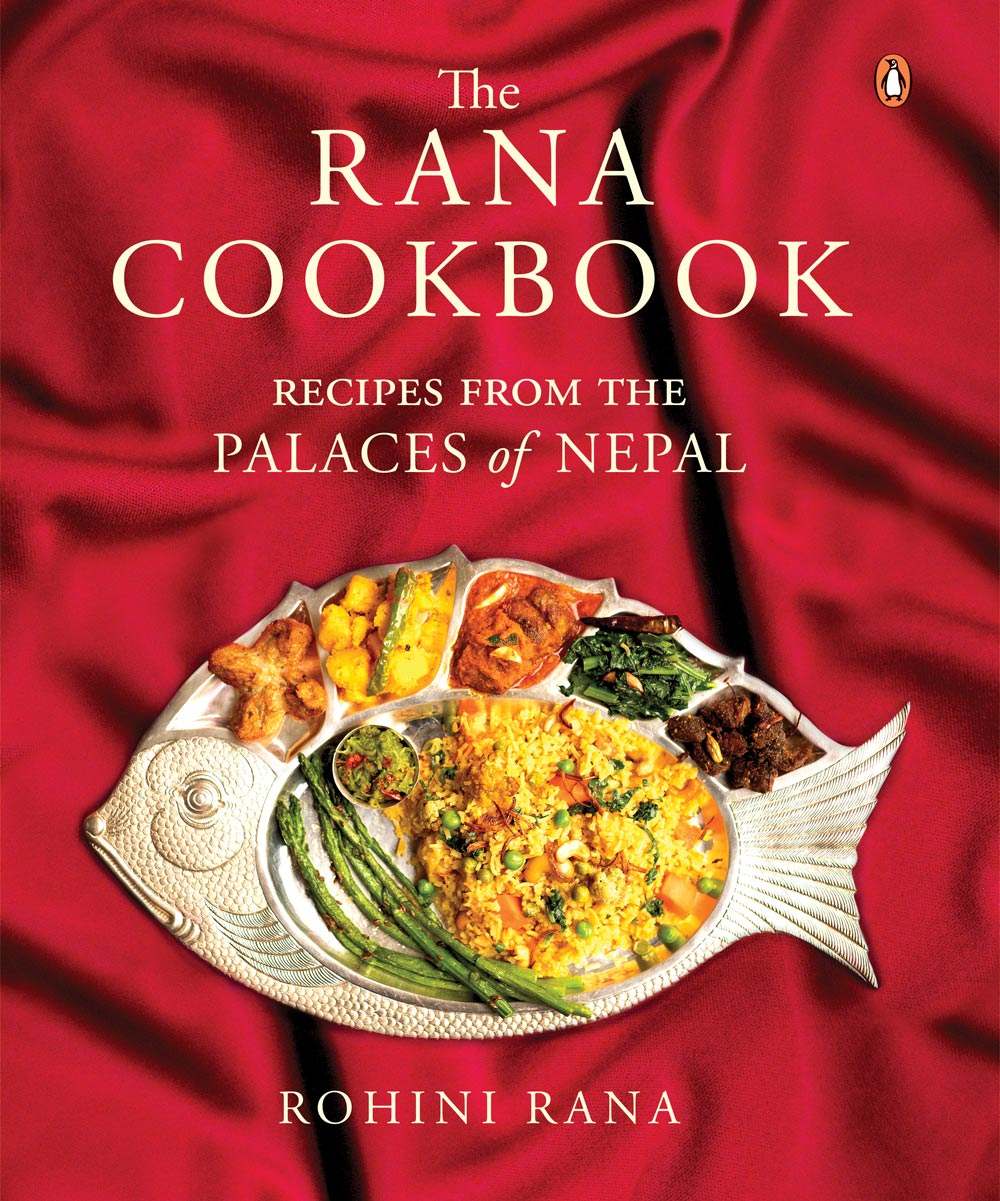 Much like Indian nobility, shikar was given great importance in Nepal as well. Ranas were known to be ace marksmen and the wild boar a prize at the end of a successful hunt. According to The Rana Cookbook, the jungles of Terai, at the foothills of Nepal, used to be the prime location for these wild boar hunts. Cooks at Rana households mastered many recipes, which are still part of celebrations, especially on occasions such as, Pasni (rice feeding), Bratabandha (thread ceremony) and weddings.
The book is full of many rare recipes, one of them is Kacho Bari, which is known to be time consuming and labour intensive. "This recipe is slowly dying out because the meat needs to be pounded to a smooth texture, which makes it spongy and light when fried," explains Rohini. Others include, khutti and chara ko ras (chicken soup), chyau (oyster mushroom) and aaloo tare ko (fried potatoes).  
The India connect 
What distinguishes these recipes are the external influences, in particular the role of Mughal khansamas who travelled to Nepal from Lucknow in mid 1800s. The thicker, richer gravies of Northern India were assimilated into the local, lighter food of Nepal. Rohini elaborates, "The slow cooked broths, vegetables and meats cooked in ghee and mustard oil, doused with a splattering of spices common to India, including its own local jimbu and timur (Sichuan pepper and Himalayan allium), make the Rana cuisine unique."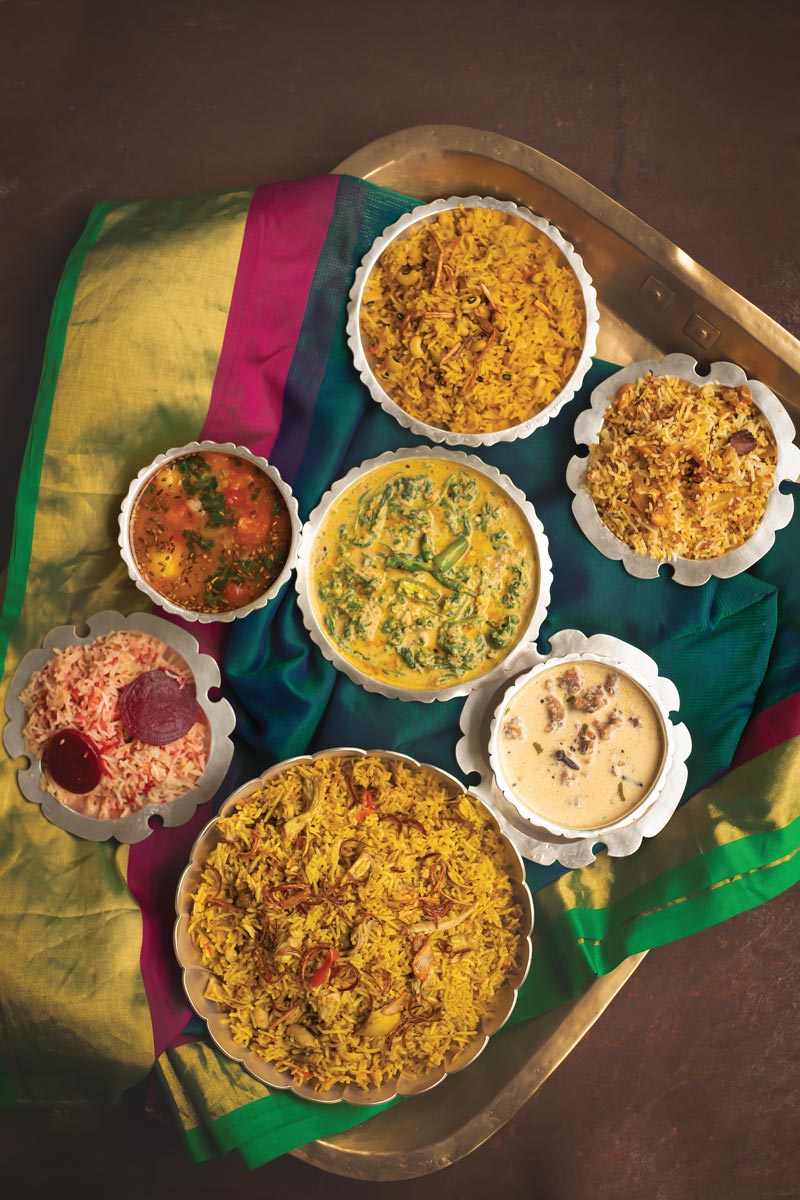 Nepal and India share a lot in common apart from the borders, Rohini explains that there are identical vegetables and meats that are prepared in a comparable fashion. "The main difference is that Nepalese cuisine consists of vegetables that are lightly sautéed and stir fried, while North Indian cuisine is rich in spices and oil," she adds. In Nepal the meat is prepared mainly grilled or in a light soup style known as jhol as compared to the rich gravies of India. Rice and potato are a staple in Nepal. Some of her favourite rice-based dishes include chara pulao (chicken pulao), khasi ko masu ko pulao (mutton pulao) and kattar ko pulao (jackfruit pulao). Speaking highly of some of the recipes, she says that while chara ko ras is Nepalese version of chicken soup, aaloo tare ko can replace French fries and chara macaroni can beat pasta.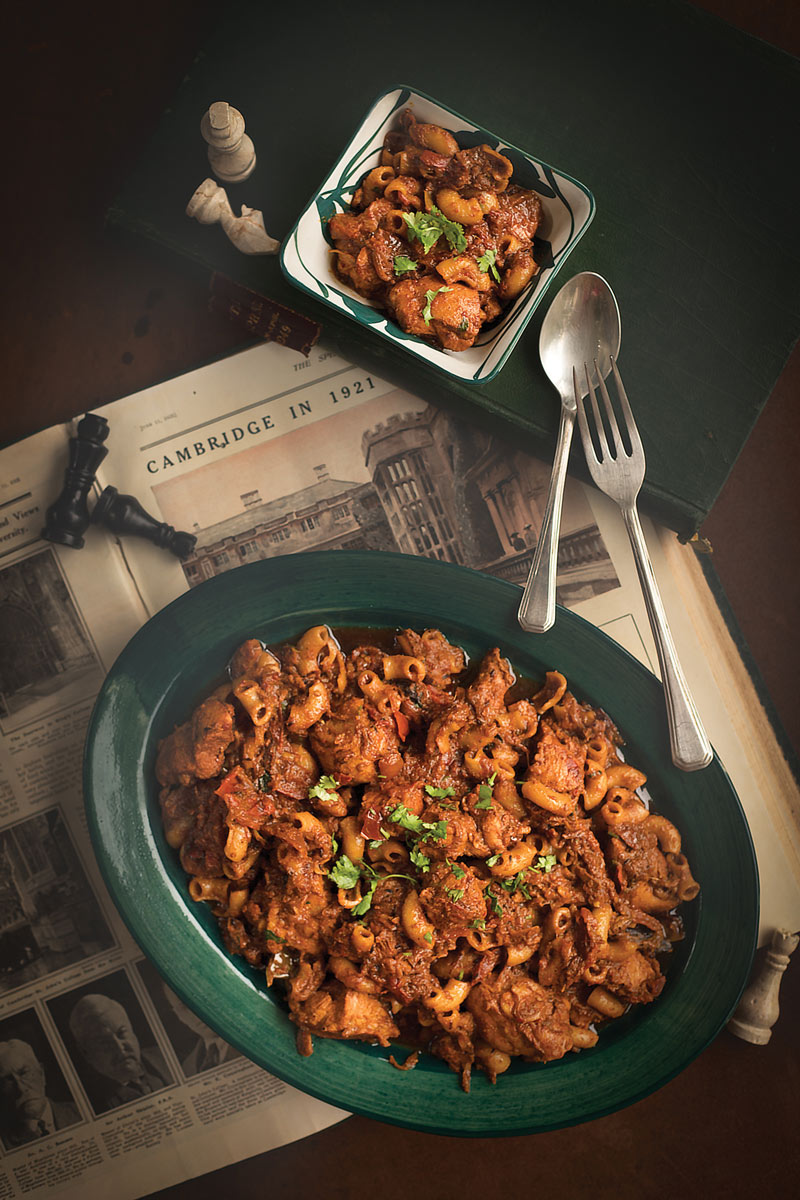 Hopeful for the book's success, specially among the younger audiences, Rana has already started working on her next book that she says will encompass the cuisine of the different ethnic communities of Nepal. "In doing so I will be helping in preserving the food and social customs of Nepal for posterity."
Chara Ko Ras (Chicken Soup)
Ingredients:
1. Bones of a chicken
2. Half a chicken breast
3. Half cup onion sliced
4. Four cloves garlic
5. One inch piece ginger thickly sliced
6. Two bay leaves
7. Three big cardamoms
8. Four small cardamoms
9. Four cloves
10. One cinnamon stick
11. One tablespoon cumin seeds
12. One tablespoon coriander seeds
13. Salt to taste
Preparation:
• Put all the ingredients in a heavy bottomed pan with five glasses of water, put the lid on and cook for at least 45 minutes on a slow fire.
• Take out the chicken, shred and keep aside.
• Pound the bones in a mortar and pestle and cook again in the water for another half an hour.
• Strain the liquid through a muslin cloth and put into soup bowls and put the pieces of chicken in it.
• Garnish with few sprigs of coriander leaves.
Preparation time: two hours
Serves: six to eight people
Khasi Ko Masu Ko Pulao (Mutton Pulao)
Ingredients:
Mutton Stock
1. Half kg long grain rice
2. One kg mutton cut in
3. One-and-a-half inch cubes with bones
4. Eight to 10 cloves
5. Five bay leaves
6. 10 pepper corns
7. 10 small cardamoms
8. Six black cardamoms
9. Four dried chilies
10. Salt to taste
For deep frying
1. One litre mustard oil
2. Six large sliced onions
3. 250 gram garlic sliced
4. 250 gram julienned
5. Ginger- one inch long
6. 14 green chilies slit in the middle (optional)
7. Two tablespoon ghee
8. One tablespoon cumin seeds
9. One medium sliced onion
10. Two tablespoon ginger paste
11. Two tablespoon garlic paste
12. One tablespoon coriander powder
13. One tablespoon red chili powder
14. One-fourth tablespoon timur powder
15. Salt to taste
Preparation:
• Put the mutton pieces with the all the ingredients listed under mutton stock in a pressure cooker with five cups water and cook for two whistles. The mutton should be half cooked.
• Take the mutton out of the stock and remove the bones.
• Keep the mutton aside, put the bones back in the stock and simmer for another 30 minutes to intensify flavor.
• When cool, press down on mutton pieces with the heel of the hand so the fiber separates without shredding the mutton.
• Sprinkle with salt and red chili powder and set aside.
• After 30 minutes, strain the stock and reserve some bones to add to the final mix.
• Heat the oil in a kadhai (wok) and deep fry the sliced onions, then julienne garlic and ginger to a golden color and then add the slit green chilies.
• Last, fry the mutton to a brown color but don't it let get crunchy.
• Keep aside some fried onions for garnishing.
• Heat the ghee in a large pan, splutter the cumin seeds and the sliced onions letting it brown, then add the rice, stir till the rice is well coated and add the stock. Depending on the rice quality, the stock should be two inches above the rice for best results.
• Once the rice is half cooked add the ginger garlic paste, coriander and red chili powder, mix gently taking care not to mash the rice grains.
• When the liquid is almost absorbed add the fried ingredients and mix very gently and put to simmer on very low heat for another 10 minutes.
• Keep covered till serving, garnish with the fried onions.
Preparation time: 1 hour
Serves: 10 persons
Recipe credit: Mr. Rajendra Singh Chinwan
Photo: Penguin Random House