After the partition, my family fled Lahore with nothing to their name. They slowly pieced together their lives in Delhi's dusty refugee colonies. Each summer thereafter, my mother and her countless cousins would escape to Amritsar's peeli kothi, the family's maternal home this side of the border. During the long summer holidays of those tumultuous times, the family clung to hope in moments of despair and an uncertain future, comforted by the advice of elders and extensive culinary repasts.
Family traditions continue across borders
The extended family would break bread together and the able family khansama Relu led the kitchen. In the morning, plump parathas would sizzle on a wood-fired griddle with dollops of ghee floating on it. Sattu, gram roasted in sand and ground to a powder, would be consumed by the litres, the summer cooler dribbling down their faces in the early morning sun. Then the children would demolish the mangoes, cooled in water in gargantuan metal tubs.
Six gentle-eyed bovines lived with the other denizens in peeli kothi, and many times milk was drunk straight from the udder. Vegetables sprouted from the earth. Right from the root to the stem, the very last leaf was roasted, grilled and pulverized, finding its way to the plate. The slow kitchen back then was a way of life.
Changing country, times and kitchens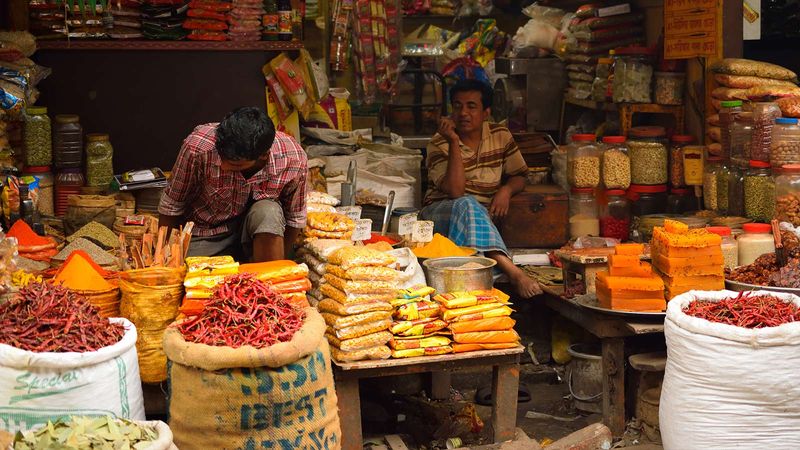 Since independence, India's geographical lines have been redrawn many times. As the country prospered, the Indian kitchen too found itself in different frames of reference. For the modern nuclear family, bereft of the skills of Relu and hovering matriarchs, cooking took a backseat to some extent. For young Indians living in cities hundreds of miles away from home, hyper-local delivery services are on speed dial and processed food packets have wriggled their way to shelves.
But all is not lost. We still have access to the local Maharaj, the corner kirana shop which sells loose grains, and bhaji gallis where you can buy fresh produce from farmers. At the same time, our hard-pressed-for-time lifestyle has led to an erosion of culinary traditions and wisdom in favour of quick-fix meals.
Slow-local in fast-paced lives
To counter this global phenomenon, a wave has been sweeping through the world of food. In 1986, former journalist Carlo Petrini founded the slow food movement. It's a grassroots food movement that wants to put clean, good and fair food on global tables. It aims to champion 'slocal' (slow and local) food heroes and build close connections among consumers, the government, activists and of course, the farmers. The movement is everything that outrightly rejects the fast-food culture.
Slow Food organised India's first Indigenous Terra Madre event in 2015. It was hosted in Shillong by Khasi indigenous communities and delegates from over 60 countries attended the event. The Shillong Declaration was created at the summit, to protect sustainable local food systems and nurture them, acknowledging the negative impact of climate change and rejecting crops created for profit by big corporations.
In India, though we are still deeply connected to our food and traditions, there has been a shift in how we eat in recent times. We list seven reasons why India needs the slow food movement:
1. The rise of lifestyle diseases
Our erratic, fast-paced lifestyle, lack of exercise and wrong food choices and eating habits have led to a sharp increase in lifestyle diseases. India has already earned the ignominious title of being the diabetic capital of the world. With conditions such as heart disease and obesity on the rise, along with the unbridled consumption of sugar and carbohydrates, a balanced diet and the right food knowledge is more urgent than ever.
2. An untapped repository of superfoods and local ingredients
While the world is going gaga over goji beans and quinoa, in our own backyard we have a rich repository of superfoods, ranging from ghee and Indian gooseberry (amla) to drum sticks and lotus seeds. They have been traditionally consumed by Indian communities for many years, keeping them in good health and preventing diseases. However, awareness about their benefits needs to be spread widely.
3. The deep wisdom of Ayurveda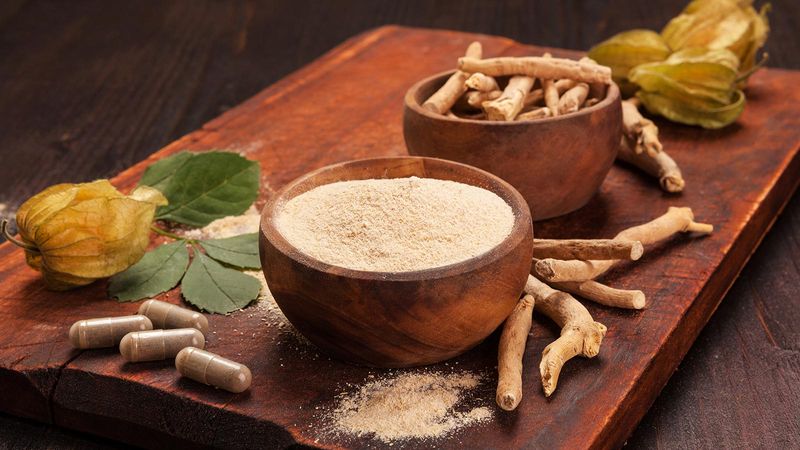 Food is medicine. Those confused by the deluge of information about the latest diet or culinary fad need to look no further than Ayurveda -- the world's most ancient and effective gastronomical science -- to decide their diet. According to Ayurveda, our food is connected with our nine feelings, which links our body, mind and soul. It is tailor-made to suit your doshas, or your dominant mind and body state -- Vata, Kapha and Pitta. Even after centuries, it continues to be relevant.
4. Supporting our traditional food systems
According to statistics, India's agriculture sector employs more than 50 per cent of the entire workforce in India while contributing nearly 18 per cent of the GDP, with a growing number of women being involved in food production in recent years. Globally, women have been instrumental in preserving biodiversity and food security, and this is another reason for us to support our local farms and artisans.
5. The benefits of eating local and seasonal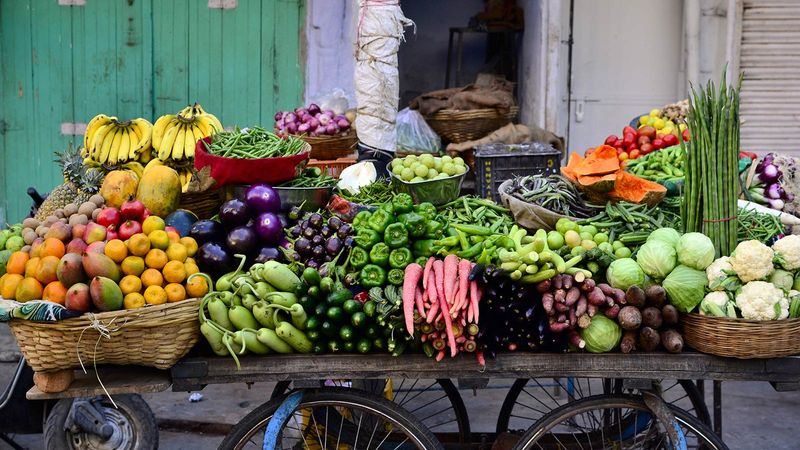 Before the advent of transportation networks and storage facilities, people were forced to eat locally and seasonally. Not so any longer. Mangoes are available throughout the year. New Zealand lamb shanks have a permanent home in Indian cold storage shops. And rather than Kashmiri apples, you can chomp on Chinese ones.
But native, seasonal and locally-grown produce is fresher, has a smaller carbon footprint and is better for the environment. It is also lighter on our wallets. It helps us to support the community. Besides, our bodies are accustomed to locally-grown produce. So, think before you sink your jaws in a deceptively juicy mango in February or are craving to eat a John Dory over a locally-sourced pomfret.
6. Gaining nutrition naturally
Food as a means to prevent chronic ailments and medicine is well ingrained in our traditions. Haldi doodh has been used to stave off infections before it became fashionable as turmeric latte, and banafsha has been brewed to soothe itchy throats for generations. A healthy diet, without excesses sugar, processed food and more from the modern-day larder, can ply you with the minerals and micro-nutrients your body needs, without the need to resort to external supplements. Fresh, organic produce, slowly grown produce, chockfull with nutrients is enough.
7. Food as a way to unite and celebrate
For centuries, our food tradition has been one of sharing. Communal dining is woven deeply into our fabric as a nation. The langar, the wedding feast, festivals -- all have been an occasion for different communities to come together and break bread cooked by the family with love. For Indians, food is prasad or grace. It is a blessing that is savoured by one and all, created by the community for the community. And this is what slow food is, a tapestry of culinary interdependence that holds the nation together, one grain at a time.
---
Photo: Shutterstock