When in Northeast's paradisiacal valleys, monsoon is more of a nostalgic journey into the land of flavours than a season. Everyone is soaked, buffeted and chilly, but also invigorated, charmed and knowing of the fact that they would be scarfing down hearty, deep-fried, homemade cuisines they grew up eating. States across Asia celebrate the rain through their own rendition of traditional cuisines, and so does the formidable terrain of Northeast India.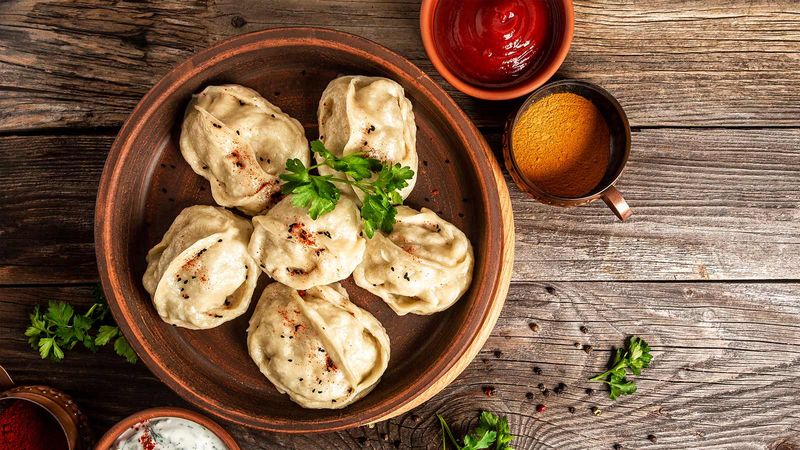 To understand the region cuisine, I visited these towns and met the people behind their origin; farmers, and chefs who proudly preserve tradition. Last summer, a week before the arrival of monsoon, I embarked on a tour of Northeast India to understand a few of its signature dishes, a gastronomic journey that convinced me that the best, most humble food in these lands can be found in the countryside.
Here's a roundup of the classic monsoon fare from the Northeastern states of Nagaland, Meghalaya, and Manipur to inspire your palette with an exciting smorgasbord of flavours.
1. Meghalaya: Nakham Bitchi, and Jadoh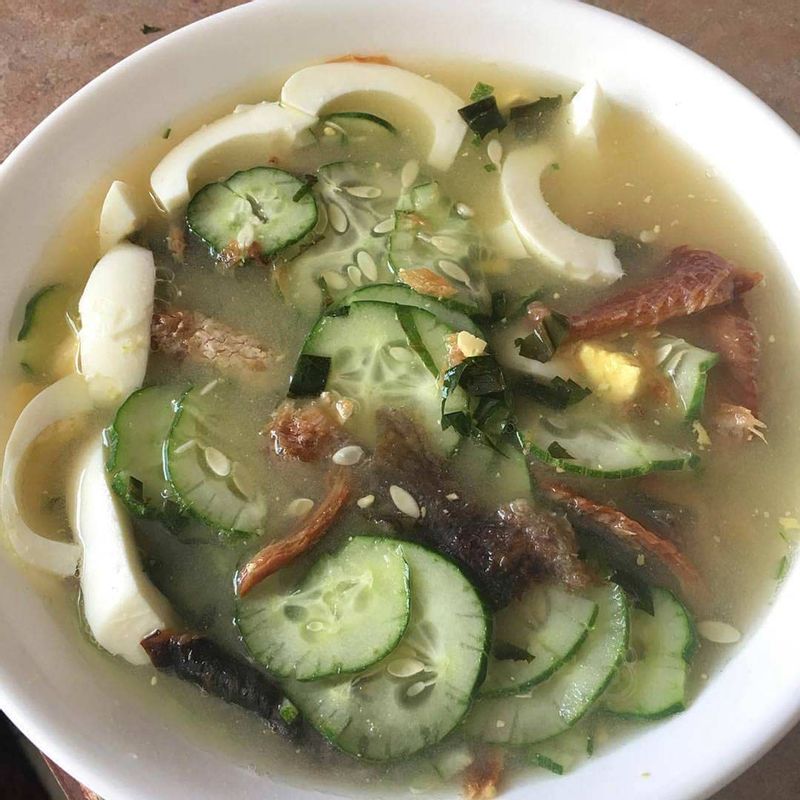 In the bamboo village of Wahkhen, I rose early to the scent of wet mountain land, watched my host and a local chef haggle over the morning na'wari  catch, an indigenous ray-finned fish found in off-shore waters and dined on the resulting stew, popularly known as Nakham Bitchi a few hours later. In the sour-salty soup, the noodles (cooked separately) go into the pan first, followed by a ladleful of vegetable stew and a handful of native spices that you can choose from. At home, many like my host, prepare it in a big pot before meals with homegrown chilies for extra spice. The richer you are (so the logic goes), the more fish you add to the Nakham Bitchi.
In the wild northwest of Meghalaya, the rain brings about a much-awaited change in the menu. Almost every evening the clouds darken the sky, and I would make my way back after frolicking around through the day, I would observe neighbourhood families gathering in the halo of evening twilight to feast on this heavenly delicacy. Among the many varieties of stews, this speciality is identifiable by the smoky accent of na'wari. Much like nakham, a majority of the indigenous food that is consumed during rainy season is born of both the proximity to fisheries and endless green pastures: seafood, rice and bamboo as well as chilli-infused curries — with our without meat. They are both warm, and soothing.
2. Sikkim: Thukpa and Steamed Dumplings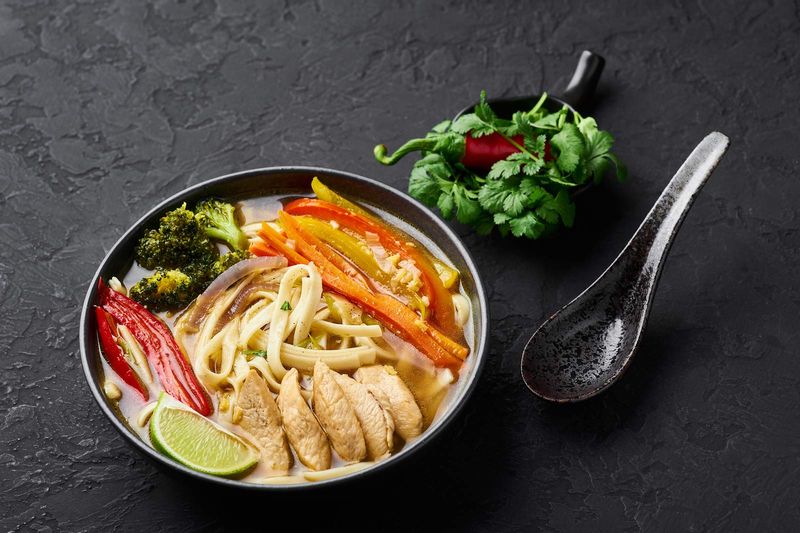 Sikkim's classic dining places, where home-cooked food is served out of a window in eateries that also double up as homes, have existed for centuries. These hole-in-the-wall establishments spring up when the summer heat declines; locals sit elbow-to-elbow and the menu never deviates from steamed rice-dumplings, served with fiery Sikkimese tomato chutney. But the most popular item on the menu is the thukpa, a large bowl of clear spiced vegetable stew topped with thin handmade noodles, similar to Pho but with an indigenous spicy taste.
The thukpa, made of soft, eggy, hard pulled noodles that have been drizzled with soy and spicy chilli sauce, and balanced with an extravaganza of cabbage, mushroom, stir-fried to perfection. "Thukpa has been made in Sikkim since the 17th century," says Ronik Das, who prepares a special monsoon menu at Tapestry, on Tibet road in Arithang, which he owns with his brother, Deb. The family-run establishment started serving thukpa in 1978 after gentrification of Gangtok brought along a slew of family neighbourhoods that migrated here in search of work. "Thukpa was once plentiful here in the outer-city region, but now that the crowd has moved to Gangtok, small outlets became a refuge for workers employed in the farmlands during the harvest season."
3. Manipur: Mangal Ooti and Kelli Chana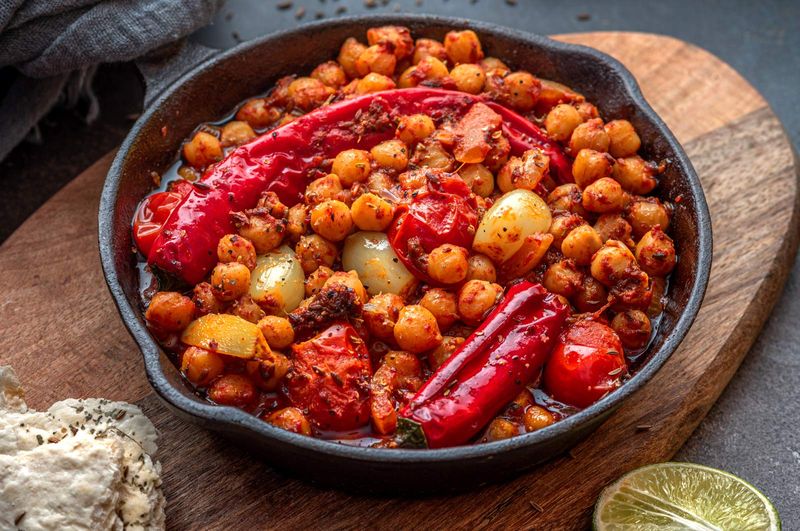 There's a comforting warmth when finishing off a spicy bowl of mangal ooti, scraping the edges of the cleaned-out bowl for a final taste of the tantalising chilli. This native dish is prepared using pre-soaked chickpeas, onion, garlic, lemon zest, oil, and a couple of big pinches of salt in a large pot.
Although it's now considered a wholesome monsoon must-have in Manipur, this side dish is traditionally served during the Kang festival, a Manipuri rendition of the Rath Yatra festivities. The generous dressing of aromatic mustard oil on the spiced yellow peas is where the signature flavour originates from and is typically served with naan or Manipuri khichdi. Baking soda is the most surprising ingredient added to the ooti pot, although you'll often find beef soda water renditions as well.
Another Manipuri favourite is the kelli channa, a curbside snack of spicy fried chickpeas served in lotus leaf, vibrant with echoes of the rain; and the dish's deep-rooted ties with Manipur. On a train ride to Imphal, I discovered this dish is not only a casual nibble but appears on fine-dining menus past the summer. The chickpeas are gently boiled — the core preserved tender and sweet — and then deep-fried and layered in numerous spices, foraged from the highlands. The vendors hover with safety during the rains but don't shy away from an adventure if a bunch of students holler to satisfy their cravings.
4. Nagaland: Bhut Jolokia Ribs and Smoked Pork with Bamboo Shoots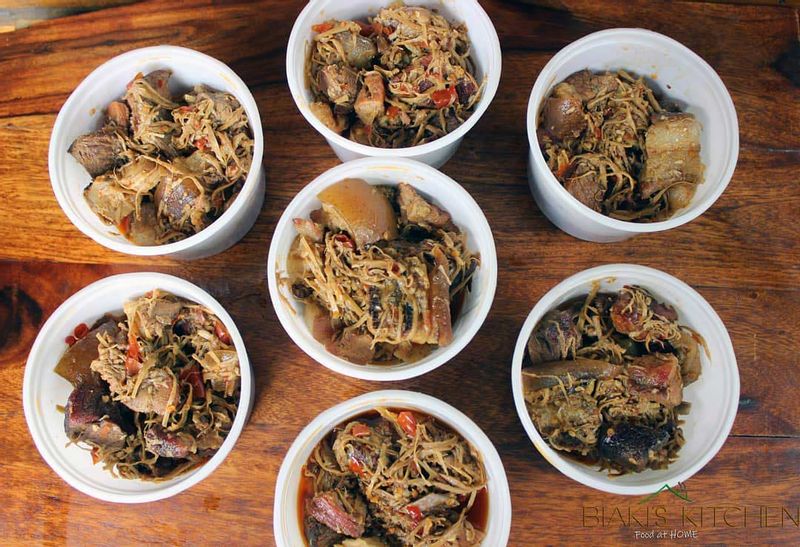 Surrounded by the uplands of Arunachal in the east, and Manipur in the south, Nagaland enjoys the temperate winds and prolific showers all at once. The region has changed hands between the British and Naga dynasties since 1929, with each new leadership trying to dominate the previous subculture. Their monsoon cuisine reflects this historic seesaw with soft smoked pork studded with bamboo shoots and jolokia ribs, a platter of hybrid chilli ghost pepper marinated chops that are not recommended for the faint of heart. The dish is tribal fare, honest and satisfying: an array of tender pork — plump tomatoes, powdered ghost pepper, slab garlic, brown sugar and more — accompanied by a tangy pile of lemony onion rings, naan bread and a dab of curd. Its main component, bhoot jolokia is infamous for is heat more than its flavour. Traditional Naga home cooks and chefs, however, don't often use the raw chilli but go beyond the usual amount in cooking to fight the freezing winds.
But, if you want to escape the monsoon blues without climbing the Scoville scale, try the tangy fermented bamboo shoots paired with smoked pork widely available at grills and diners across the state. Each village or district has their secret on how to smoke the pork belly, or simmer the bamboo into a tender, lightly tart, aromatic accompaniment to the clammy, cosy season.
---
Photo: Shutterstock