Easter is one of the most important festivals celebrated by most denominations of the Christian community. According to the Gospels of Matthew, Mark and Luke, Christ was reborn on the third day of his crucifixion and therefore Easter marks his rebirth.
Known to be a moveable feast, Easter dates are based on the lunar cycle; the first Sunday after the full moon in the month of March—also known as the Paschal (Passover) Full Moon. Thus, Easter Sunday usually falls between March 22 and April 25 every year. This year, it is on April 4.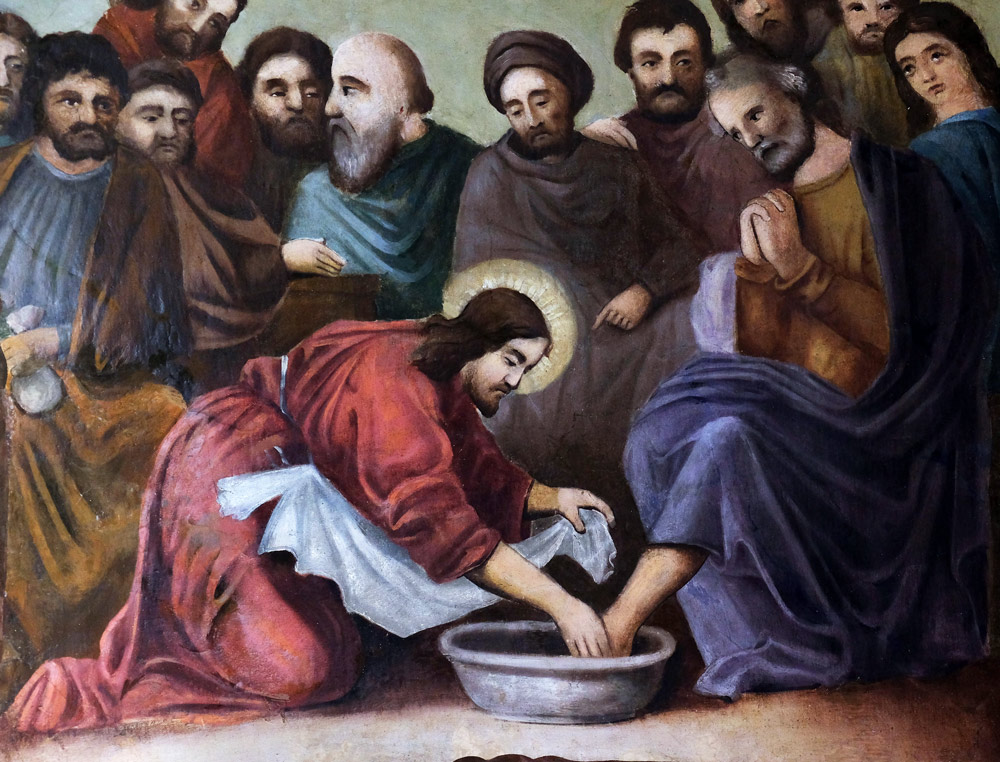 Despite being a Christian festival, Easter involves many pre-Christian traditions. The word 'Easter', for instance, is said to have been derived from 'Eastre', an Anglo-Saxon goddess of fertility and spring. This is why, Easter eggs and Easter bunnies, which represent new life, are popular symbols of the day.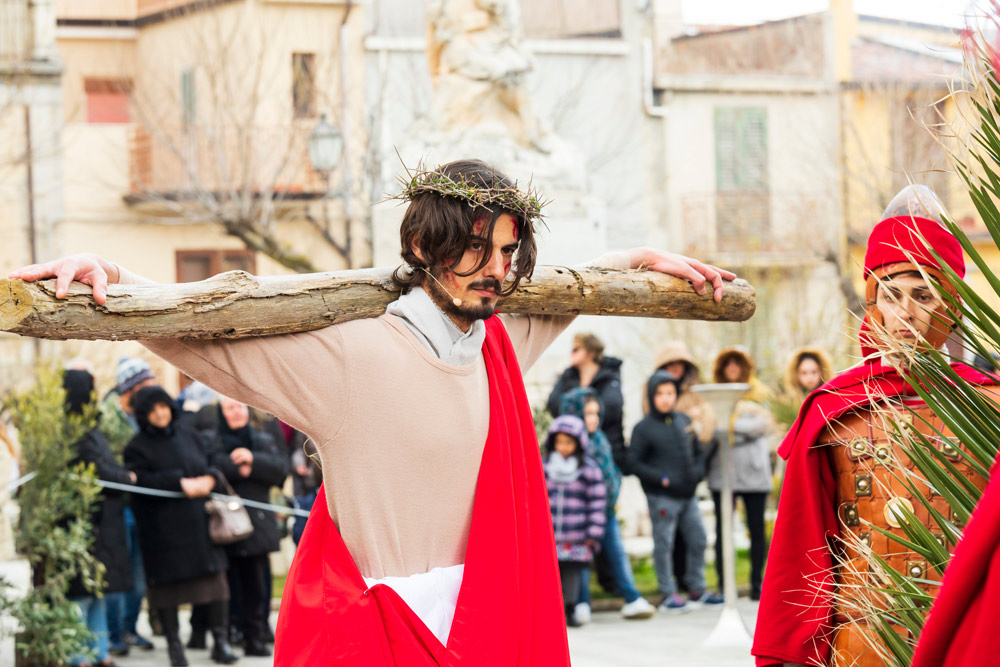 Easter is also said to be related to the ancient Jewish festival of Passover, which is in remembrance of the exodus of the Jews from Egypt. Though both festivals are celebrated at the same time of year, it's not always that they fall in the same week.
Even though Easter is the principal feast for the Christian community, it is a sedate feast. Despite the celebration of Jesus Christ's resurrection, it lacks the joie di vivre of Christmas since it falls so soon after the crucifixion of Christ, which is on Good Friday.
Ash Wednesday or Ash Monday
"For most Christians, Lent begins with Ash Wednesday or Ash Monday, depending on the rites that are in practice. While Lent starts with Ash Wednesday for the Latins; it starts two days earlier for the Syrians with the Ash Monday," writes Chev. Prof. George Menachery, an anthropologist, Indologist and historian.
Ash Wednesday comes from an ancient Jewish custom of wearing dust on the forehead, symbolising the dust from which God created all. In Goa, the period just before Lent is marked by the Carnival based on the template of the Rio or Portuguese Carnivals. The Goa Carnival has become a big tourist draw for the state.
Preparations for Easter in the orthodox churches are more extensive, starting with remembering all the departed the Sunday before the Great Lent. Most churches observe Ash Wednesday by burning the palm leaves used on the Palm Sunday of the previous year and smearing the ashes on the foreheads to mark the beginning of the 40 days of Lent. The reference here is to what God told Adam: "Dust thou art and unto dust thou return."
Lent
Ash Wednesday, a day of fasting and penance, also marks the first day of Lent, a 40-day period of fasting and abstinence. According to the Bible, Jesus Christ fasted and suffered in the desert for 40 days and 40 nights before he started his ministry, and faithful Christians follow suit. That being said, Lent isn't actually 40 days long, it is around 46 days, from Ash Wednesday to Holy Saturday.
For many, it is a 40-day affair because they do not count Sundays. Sundays are considered to be a celebration of the death and resurrection of Christ and are looked upon as joyous days and hence many don't fast on Sundays. Furthermore, depending on the various Christian denominations and rites, the period of Lent again differs, explains Jesus Vivian Raja, a Roman Catholic Deacon residing in Delhi. "For some Christians, the 40 days of Great Lent includes Sundays and begins on Clean Monday or Ash Monday. The Oriental Orthodox, on the other hand, observe eight weeks of Lent."
The period of Lent may vary, but devout Christians abstain from desserts, alcohol and meat. However, again depending on the denomination and rite, some Christians give up all forms of meat except fish, and others give up on all animal products, including eggs, milk, butter, and fat. 
Palm Sunday
Easter week begins with Palm Sunday, observed in memory of Jesus' entry in Jerusalem riding on a donkey than making a pompous grand entry. He was welcomed with a wreath of olive branches. "During church mass, everyone is given a frond of palm (coconut leaves in the coastal areas), which are then shaped into crosses, and later displayed on family altars. Some churches also have a procession where the community waves the leaves in the air, symbolising togetherness," explains Jesus Vivian Raja. 
Maundy Thursday or Passover Thursday
Palm Sunday gives way to the Passion Week, which begins with Maundy Thursday—the Thursday before Easter. The word Maundy is derived from the Latin 'mandatum', and it means mandated. Notably, this day is also called the Passover Thursday as it follows the Jewish observance of the feast of the Passover with a sacrifice of a lamb and unleavened bread, as 'mandated' by God through Moses during the captivity of the Jews.
Today, in most Christian churches on Maundy Thursday, priests symbolically wash the feet of 12 non-ordained people, recreating and commemorating the Washing of the Feet and Christ's Last Supper, a day before his crucifixion. After the service, it is a common sight to see churches give loaves of bread in memory of the Last Supper.
It is on Maundy Thursday that you'd see churches selling or distributing small, lightly sweet yeast buns that are marked on top with a cross, popularly known as hot cross buns. Made of flour, milk, sugar, butter, eggs, and occasionally currants and spices like nutmeg, cinnamon and cloves, hot cross buns are to be eaten on Good Friday.
According to the Nasrani Syrian Christians Network (NSC Network), the Saint Thomas Christians of Kerala, also known as Syrian Christians, commemorate the Passover night of Maundy Thursday with one of the most traditional dishes, Pesaha Appam or paschal bread. Derived from the ancient bread of Jewish tradition, these rice cakes are not fermented with yeast in accordance with the Jewish commemoration of Pesaha or Passover.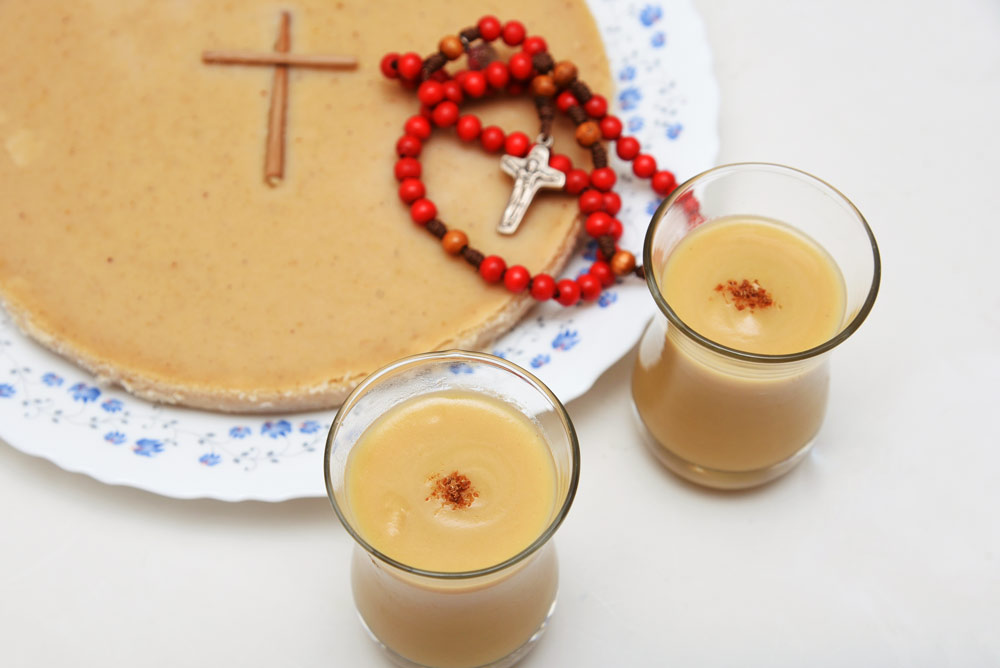 The preparation for pesaha appam starts a week before Holy Thursday and involves the drying and grinding of rice. In some homes, the head of the family makes a cross from the palm leaf collected from the parish church on Palm Sunday and places it on the dough. The dough is then cooked in steam. On Maundy Thursday, this unleavened bread is then eaten alongside Paal or Pal, a coconut-based dip/drink.
Traditionally, the head of the family breaks the appam into 13 pieces symbolising Jesus Christ and the twelve Apostles, dips it in Paalukurukku (syrup) or Pesaha Pal (Passover milk), and then distributes it amongst the other family members after reading the Old Testament narration of the Passover feast. The celebration is a local version of the Israelites' Passover rites and Christ's Last Supper.
At the Last Supper, it's said that Jesus Christ passed shared bread with his disciples saying, "This is my body, take it and eat it," and then shared a cup of wine saying, "This is my blood, take it and drink it." This was done to mark God's new covenant, and that they were to remember Jesus and what he did for them. According to the Old Testament, this supper was the Passover Meal – a meal to remember the covenant God had made with the Jewish community when they were released from captivity in Egypt. Remarkably, this is also the basis of the Holy Communion (Eucharist) services in most Christian churches.
Good Friday
A day of mourning, Good Friday, commemorates the suffering and death of Jesus Christ on the cross. This day signifies that Christ gave his life to save humankind from sins—that is where the 'Good' in the Friday comes from.
In Malayalam, this day is called 'Dukha Velli', denoting sorrow, whereas in Tamil it is known as 'Periya Velli', meaning the 'big' Friday. This day is a sombre one, with most Christians attending mass almost the entire day and ritually following Stations of the Cross.
"At Church, we would attend the Passion Play, wherein the passion of Christ is reenacted. The entire congregation participates in the narration of the timeline from the moment Jesus was taken into custody till the moment he was crucified," explains Shannon Lawrence, an East Indian Roman Catholic who works as a Sous Chef at The Bombay Canteen.
In Kerala, church services end with the drinking of Choruka, a decoction made of bitter gourd juice and vinegar. At other Christian churches, worshippers are offered Kaipuneeru made of the juice of panal tree leaves and vinegar. This symbolises the incident when Jesus, while hanging on the cross, calls out, and hearing his cries some of those watching the event take a piece of cloth, dip it in vinegar, lift it to his mouth, making him drink.
Some other churches offer some steaming hot kanji, made of watery rice and occasionally served with some pickle and pulses, immediately after the long mass. In some Christian homes, fasting is de riguer on this day, and most people stick to eating very simple foods if they do so at all.
"At home, I recall my grandmother making us plain congee, which we ate with a spicy mango pickle on the side, to represent austerity and mourning," informs Sefi Elza George, a Syrian Christian who's now based in Mumbai. For Lawrence, it would be just one simple meal of either plain dal or soup that would be made and consumed on this day.
Holy Saturday and the significance of fire and water at the Easter Vigil Mass
All Christian traditions have their own way of bringing in Easter; either at midnight or on Easter Sunday morning, and upon returning home. In most Christian Churches, on Maundy Thursday, the entire church is darkened by extinguishing all candles and lamps, representative of a world without God. Therefore, at the Easter Vigil mass, the new fire is blessed, and the paschal candle is lit.
Holy Saturday services have involved the lighting of lamps, candles, and even torches, as an embodiment of the light of Christ coming into the world and dispelling darkness. The Paschal candle from that day on burns near the altar to signify the presence of the risen Lord.
The Easter feast 
After an austere period of fasting, Easter has a close association with food. All the stops are pulled with a dining table groaning under the weight of delights that were forbidden during Lent. "After midnight mass, we would usually cut a cake baked by my mom," shares Jesus Vivian Raja, who currently resides in Delhi.
In most homes, it is a customary tradition to bake something on Easter, so as to allow the comforting smell of the fresh baking to herald new beginnings. This tradition is said to have been derived from ancient Anglo-Saxons who baked small wheat cakes in honour of the springtime goddess, Eostre. After converting to Christianity, the church substituted those with sweetbreads that were blessed by the church.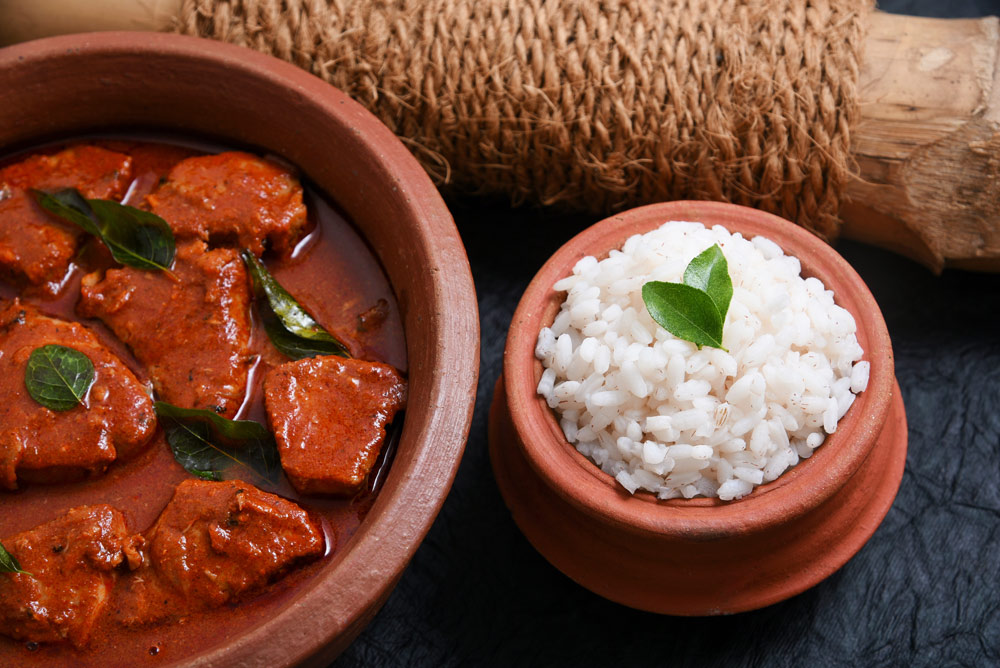 In India, various Christian communities have their own traditional Easter sweetbreads rooted in pre-Christian traditions. Most East Indian kitchens whip up an assortment of dishes that are served alongside deep-fried bread known as varyas and fugias. Both are slightly sweet, fermented and spongy, with the only difference being that fugias are round, while varyas are doughnut-shaped.
After Easter Sunday services, people return home for a sumptuous breakfast. "As a special treat, mom would make us appams and chicken curry – a traditional Kerala-style Easter breakfast," says Sefi Elza George a Syrian Christian currently residing in Mumbai.
Back in Chennai, Jesus Vivian Raja's Easter special breakfast spread would usually include typical South Indian items such as idlis, vadas, sambhar, chutney, Pongal, kesari and even dosa. "Lunch would always be Mutton biryani and fish fry or prawns, all prepared in Chettinad style as we hail from Chettinad, he further adds.
"On Easter Sunday we would visit our families bearing traditional Easter sweets and cake, and then celebrate with a grand afternoon luncheon. Meats, vegetables, and desserts would make for a veritable feast for the senses," reminisces Genevieve D'Costa a Goan Roman Catholic currently residing in Vasai Road, a Mumbai suburb.
Meat takes centre stage in Easter celebrations
Easter feasts are based on foods that one had given up during Lent. Therefore, it shouldn't come as a surprise to find lamb in the Easter celebrations of many communities. The roasted lamb dinner that many, especially Anglo Indians eat on Easter Sunday actually predates Easter—it is derived from the first Passover Seder of the Jewish people. Besides, Jesus Christ is considered to be the new Paschal lamb, who was sacrificed for our sins and whose blood made the perfect and everlasting covenant.
Going back to pre-Christianity, pigs have always been a symbol of luck and prosperity. In pagan times, people celebrated the arrival of spring and the rebirth of the land by eating pork as a way to try and ensure a prosperous planting season and subsequent harvest. Additionally, although the Jewish Old Testament law prohibited the eating of pork, the eating of pork and other pig products later came to be allowed in order to provide a sense of inclusion.
Dukracha maas is savoured by Mangaloreans and Goans especially on feast days. No Goan household can do without pork on this special occasion. "Pork sorpotel or pork vindaloo would be that one dish that would always be recreated in our kitchen year after year. Usually, the vindaloo or the sorpotel would be prepared several days in advance to savour on Easter with sannas or steamed rice cakes fermented with toddy," explains Debbie Daruwala, a Goan currently residing in Vasai Road.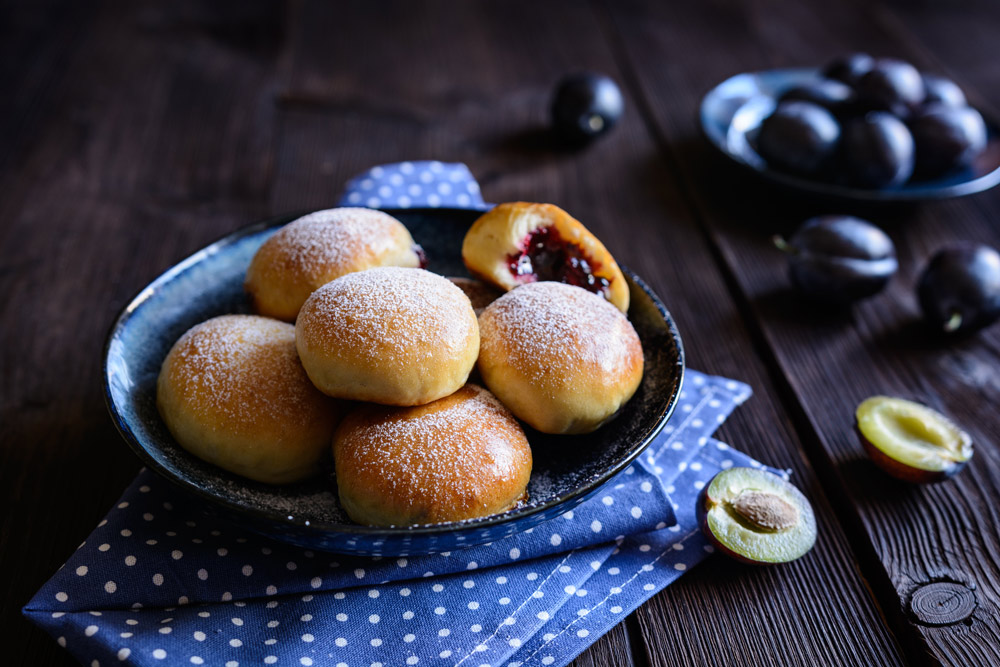 However, Easter for Aggie D'Costa, a Goan Roman Catholic, sitting around and drinking glasses of homemade grape wine is the fondest memory. At George's maternal grandmother's place, Easter spread would be a potpourri of Kerala-style duck roast, meen vevichathu (red fish curry), aviyal and ishtu (stew), all of which would be polished off with appams. However, what she misses the most are her grandma's Kozhukattais which are steamed rice flour dumplings stuffed with jaggery, coconut and spices.
For Lawrence, the Easter-special meal at home mainly comprised of a whole roasted pig, an East-Indian special Mutton Tope (stew of mutton on the bone made with fresh ginger, garlic and bottle masala, and usually finished with poha), Roasted tongue, Beef Olives (flattened meat stuffed with aromatics cooked in a onion green chilli masala) and a coconut-based chicken curry. These would either be relished with what the East Indians call the Wedding pulao, made with brown onions and boiled eggs or East Indian bread, fugiyas or chittiap (a fermented flatbread, similar to a pancake).
Easter treats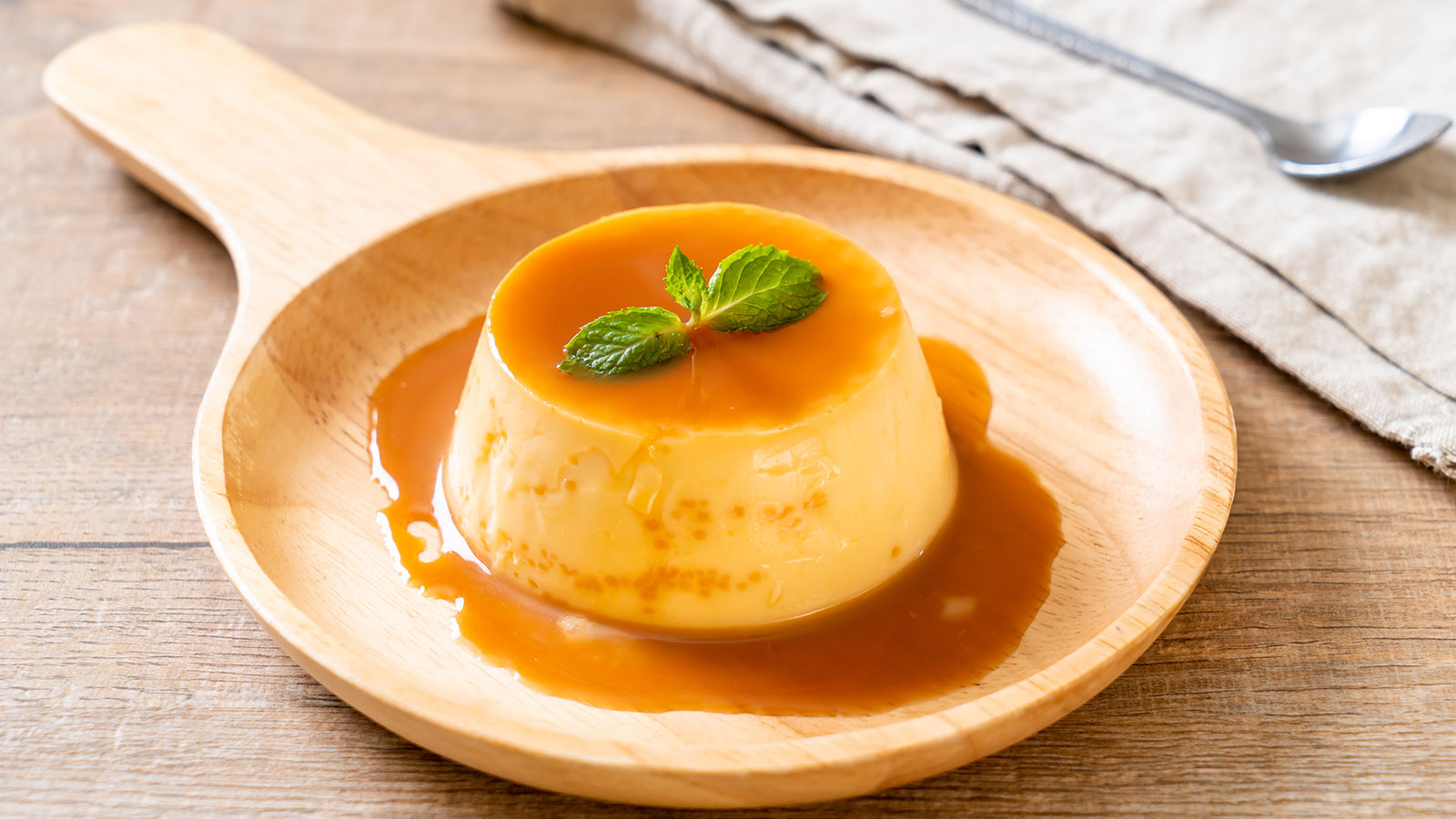 Easter dessert in most Goan and Mangalorean homes comprises either caramel bread pudding or plain steamed bread pudding. However, some Christians also make custard to end the festival on a sweet note. In Lawrence's home, dessert mainly included Easter eggs and bunnies that were mostly made of marzipan, and also bonnets and thali sweet, a coconut cake made in a thali.
Photo: Shutterstock