There's no such thing as too much alcohol in one's home bar. And with Diwali get-togethers and taash parties taking over our social calendars, it is the perfect time to stock up the home bar with some of the newest spirits and revel in the festive spirit. There are many fine whiskies, smooth vodkas, and refreshing beers that will leave you and your guests spoilt for choice. 
Here are our recommendations for the best new alcohol releases of 2021.
1. Jack Daniel's Tennessee Apple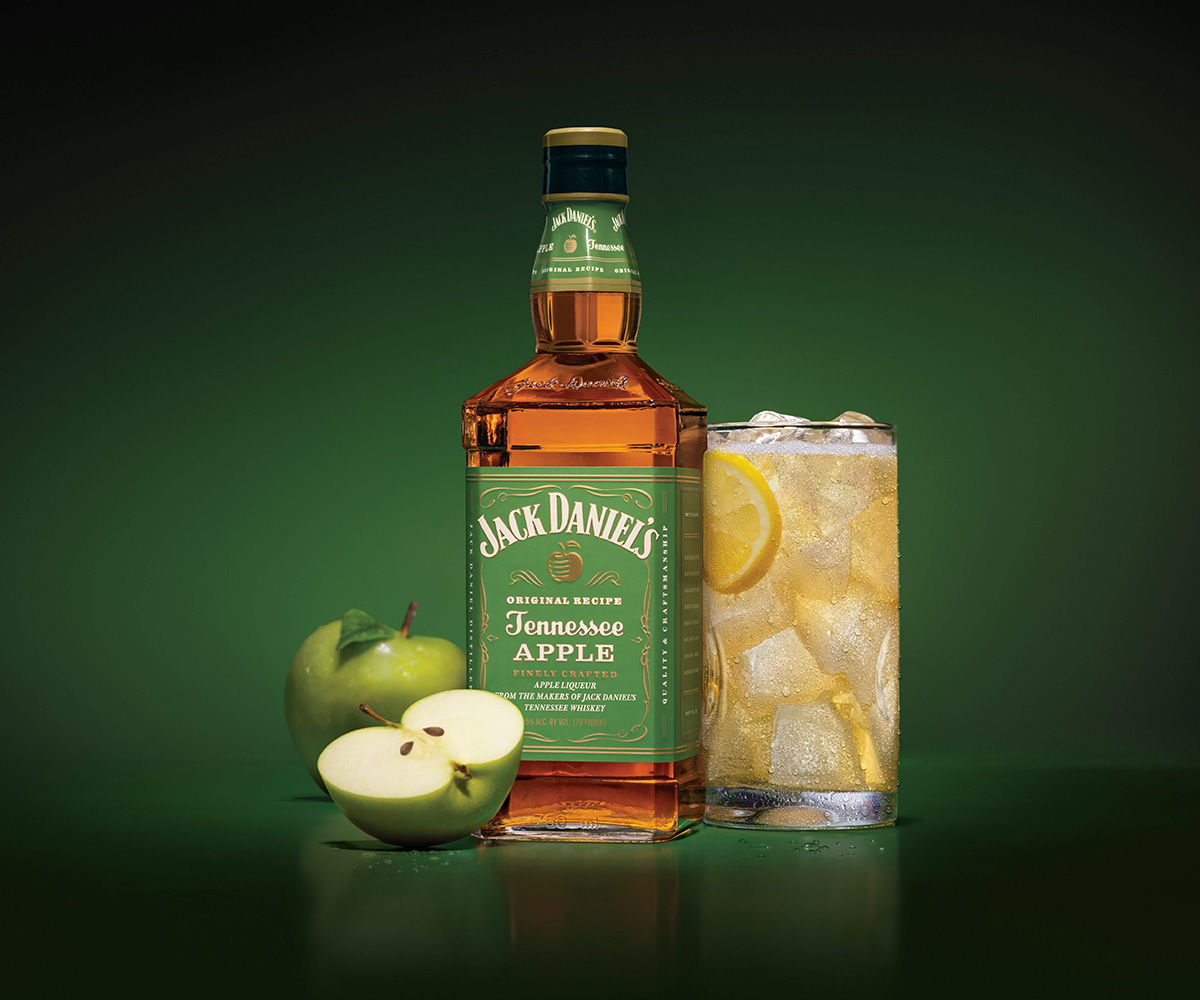 If you are a fan of flavoured whiskies, you will love this deliciously smooth and refreshing apple-flavoured whiskey. Jack Daniel's Tennessee Apple combines the character of the original Jack Daniel's Whiskey with the taste of crisp green apples. The spirit is charcoal mellowed and matured in new American oak barrels, which gives this fruity whiskey an exceptionally smooth finish. There is an unmistakable hint of vanilla and caramel. Jack Daniel's Tennessee Apple is perfect on the rocks or with tonic water as a refreshing cocktail. 
Price: Rs 2300 for 750 ml.
2. Rāsā Cabernet Sauvignon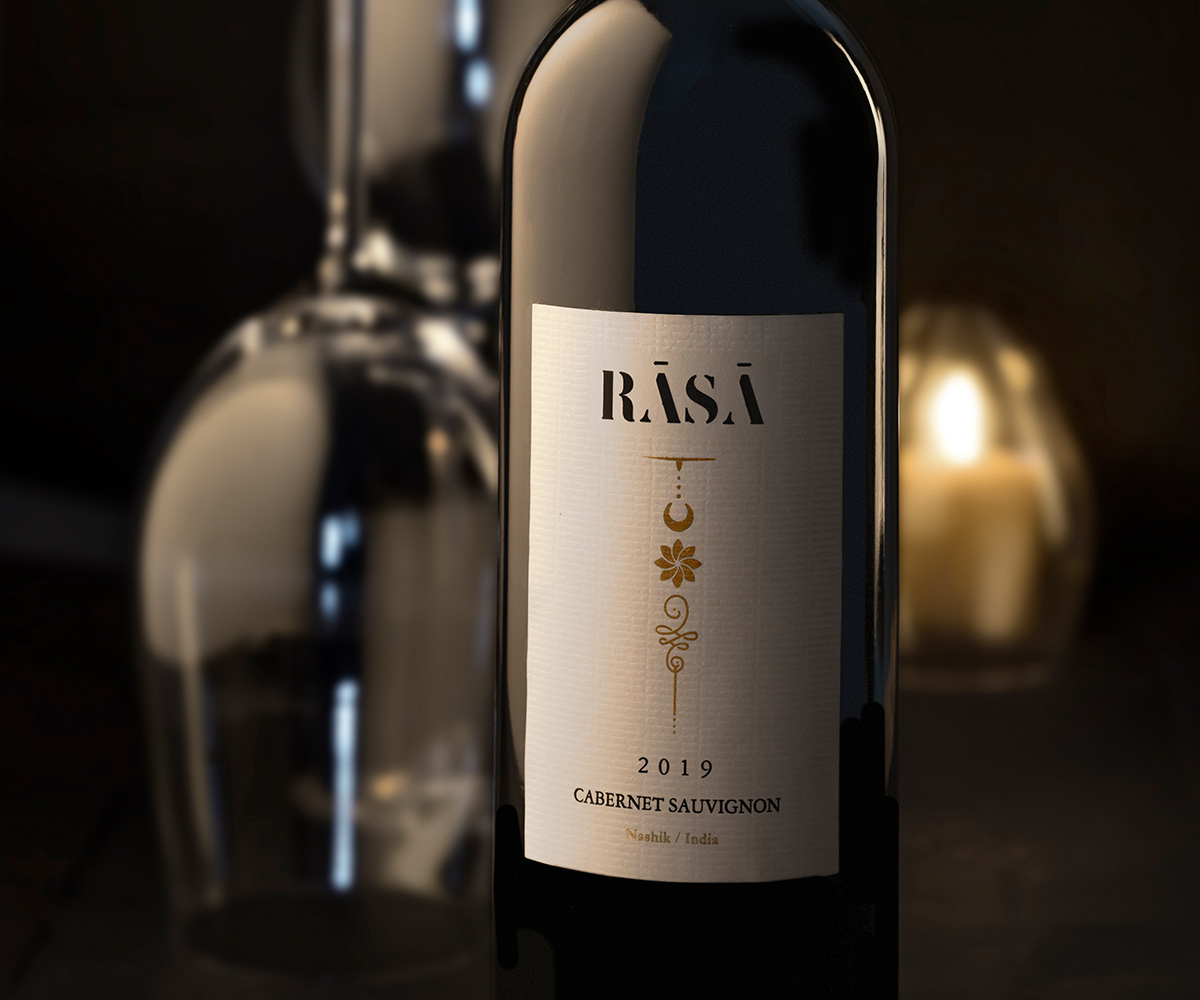 Those looking for a big, bold red wine can end their search here. Sula Vineyards' Rāsā Cabernet Sauvignon is aged in French oak barrels for over a year and then further matured in the bottle before release. This gives the wine intense dark berry flavours and a powerful mouthfeel, with a long, satisfying finish. Drinkable now, but with plenty of ageing potential, RāsāCabernet Sauvignon also is great to pair with meats, cheeses and hearty dishes. There are two more offerings – a delicious and peppery Rāsā Syrah and a plummy and smooth Rāsā Zinfandel. 
Price: Rs 1850 for Rāsā Cabernet Sauvignon
AlsoRead0
3. People's Lager by Goa Brewing Co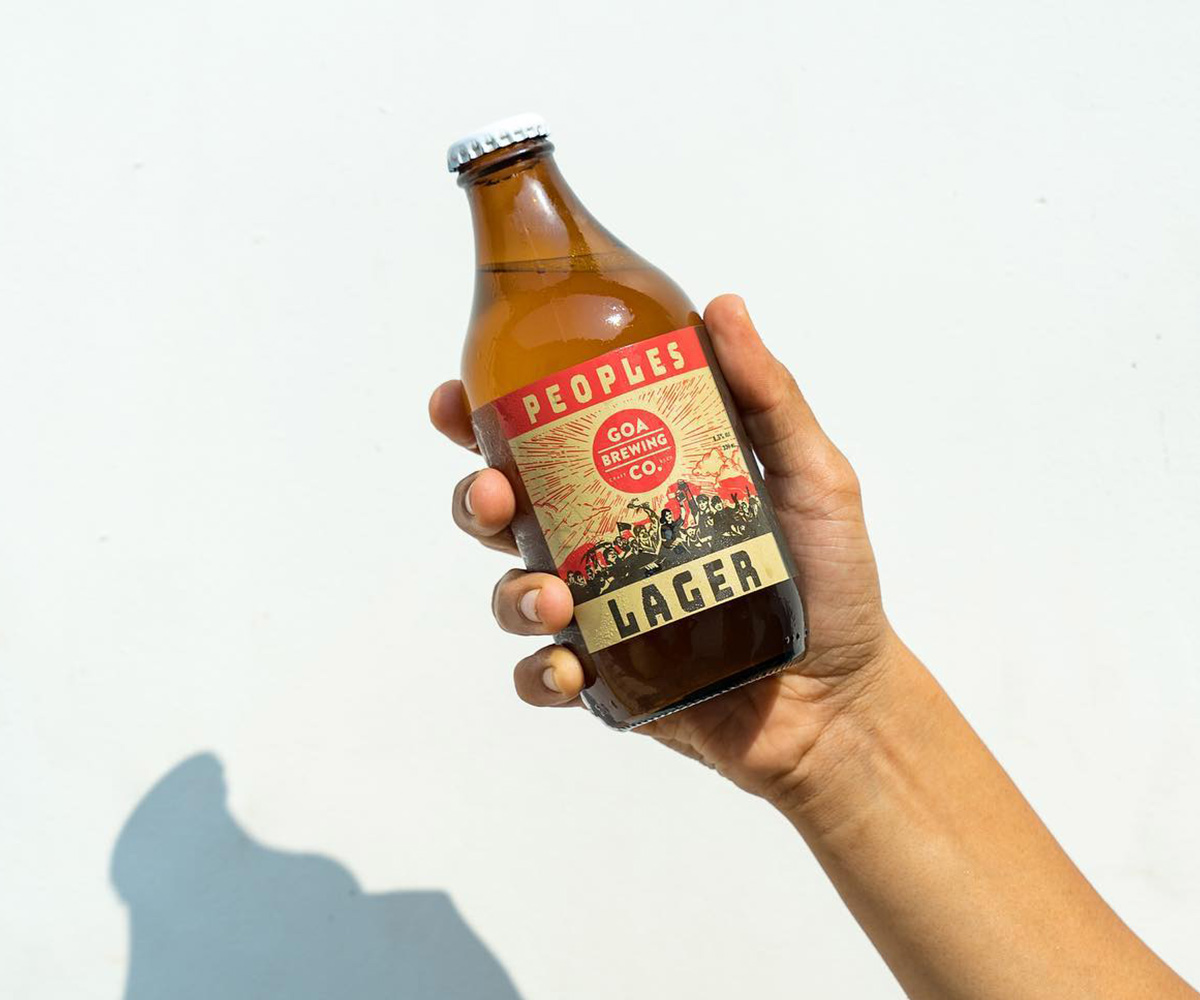 About a year ago Goa Brewing Co started experimenting with heirloom varieties of rice. The result is People's Lager, a homegrown rice beer that pays homage to Goa's ukdo rice. Rice gives the beer a crisp, silky texture with just a hint of sweetness. Slide a few bottles in your cooler the next time you head to the beach, and you won't regret it.
Price: Rs 70 in Goa and Rs 125 in Karnataka for 330 ml.
4. Segredo Aldeia Rum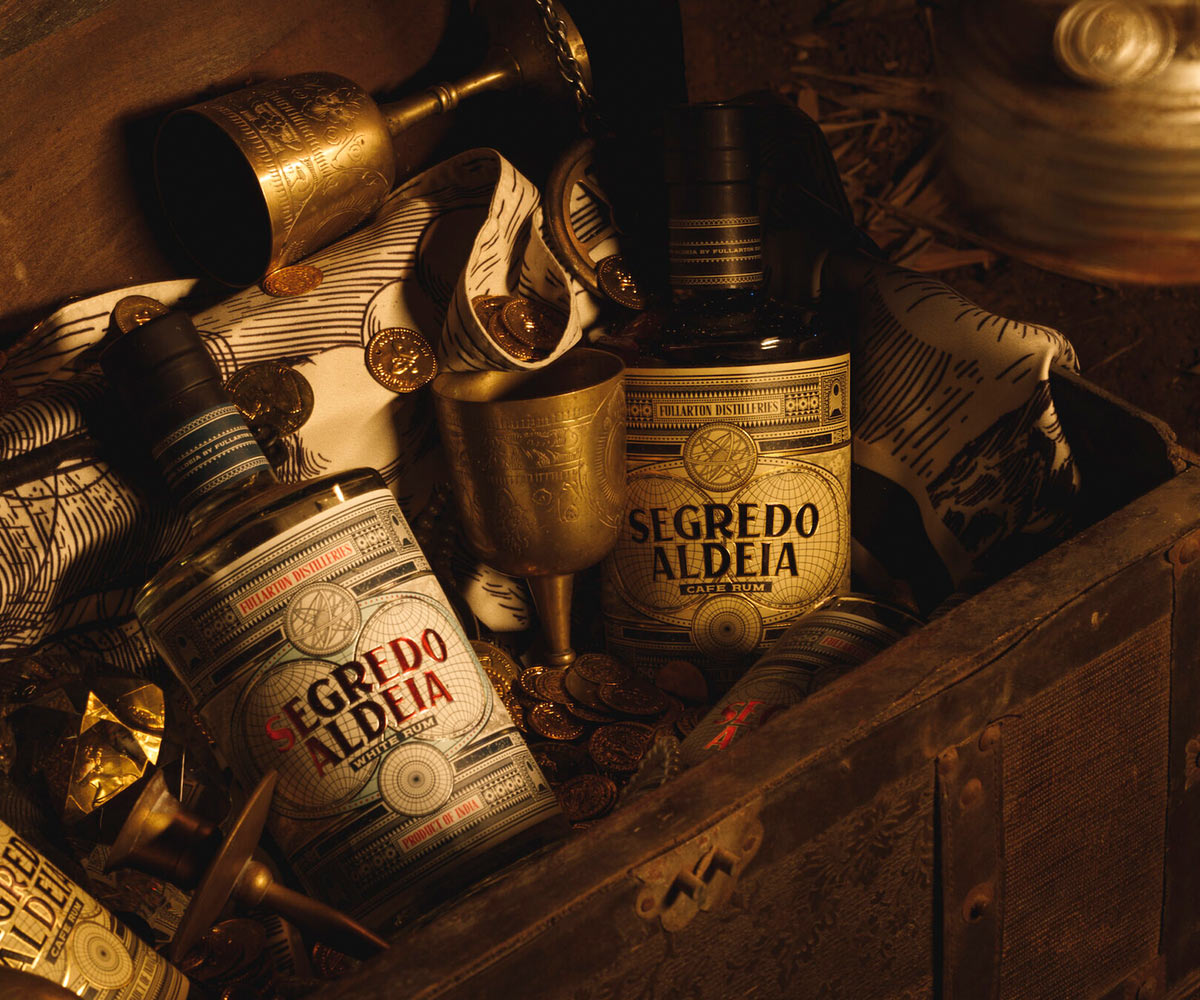 This homegrown craft rum from the makers of Pumori Gin and Woodburns Whisky is named after a mythical village in Goa famed for its rum. It's made using a combination of cane and jaggery. There are two variants to choose from - white rum and café rum. Segredo Aldeia Café comes with lovely coffee notes and hints of toffee and vanilla. There is a slight whisper of tobacco and leather which makes it quite extraordinary. Café makes a lovely sip on the rocks. 
Price: Rs 1650 for 750 ml.
5. Billion Air Vodka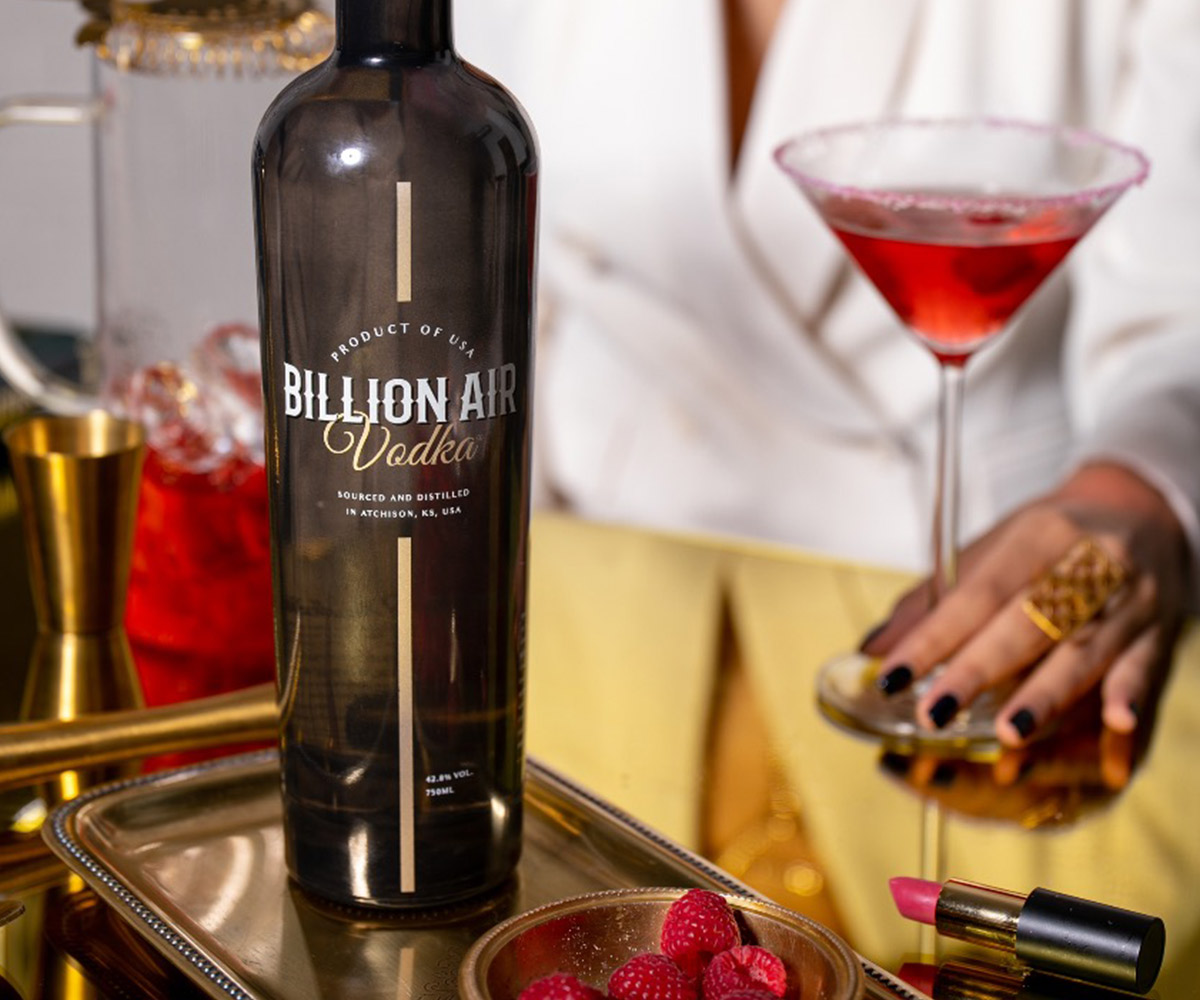 This new vodka on the block is not just smooth but also gluten-free. Most vodkas are made with either potatoes or grain. Billion Air Vodka is made with a combination of 98 per cent corn and two per cent wheat. It is distilled six times in the USA and bottled in India. The finish is smooth with a sweet after-taste making it a good sipping vodka. The luxe packaging in a grey bottle with gold accents makes it ideal for gifting too.
Price: Rs 1990 for 750 ml.
AlsoRead1
6. Kamet Single Malt Whisky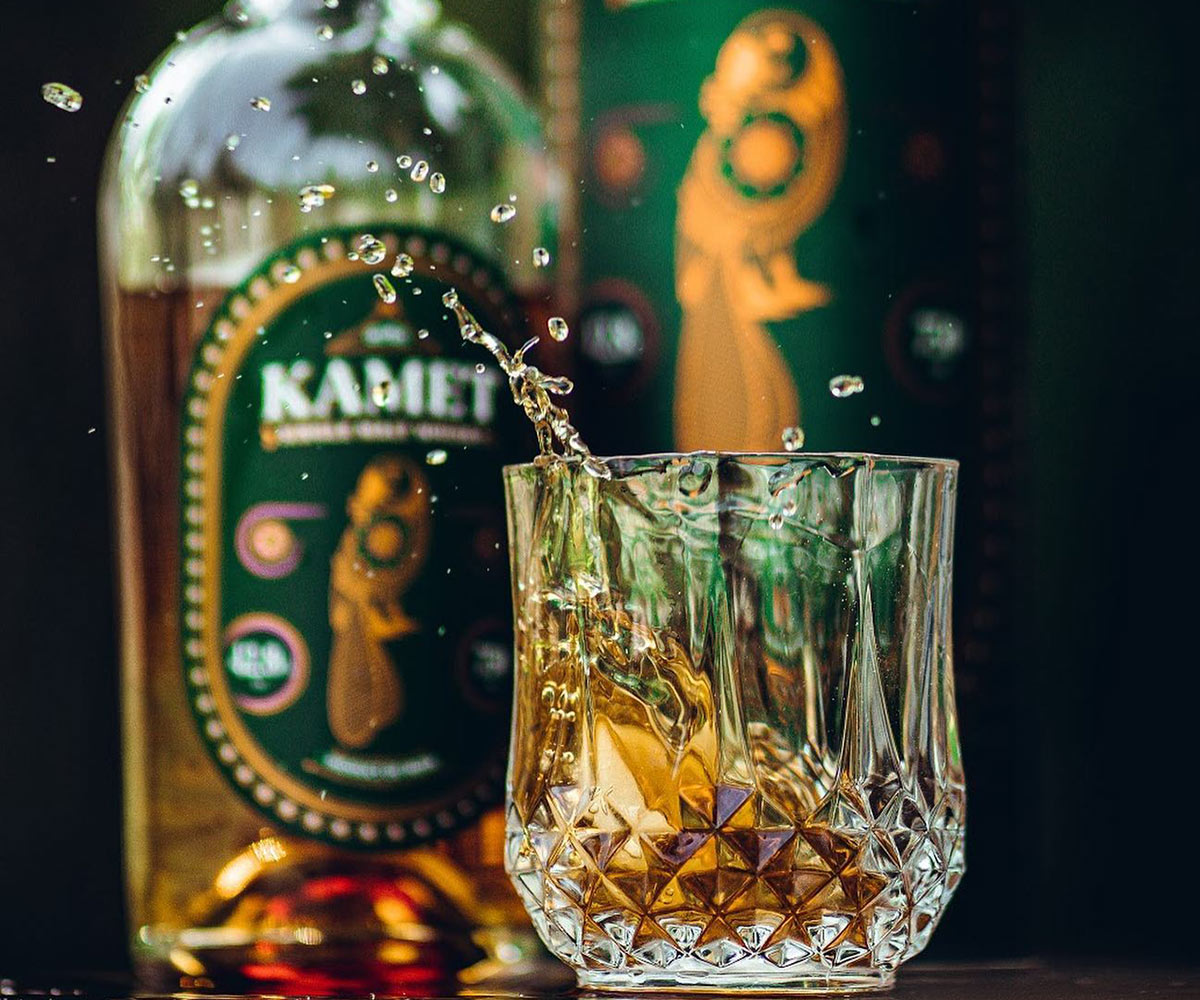 Named after one of the highest peaks of India, Mt. Kamet in Uttarakhand, Kamet single malt is distilled using barley from the Himalayas and aged in a combination of ex-American Bourbon oak, ex-French wine oak and ex-sherry casks. With deep fruity and oaky notes balanced by a nice dose of heat and spice, Kamet is a well-balanced whisky. Relish this single malt neat, on the rocks or with a splash of water.
Price: Rs 2999 for 750 ml.
7. Alphabot by Brewbot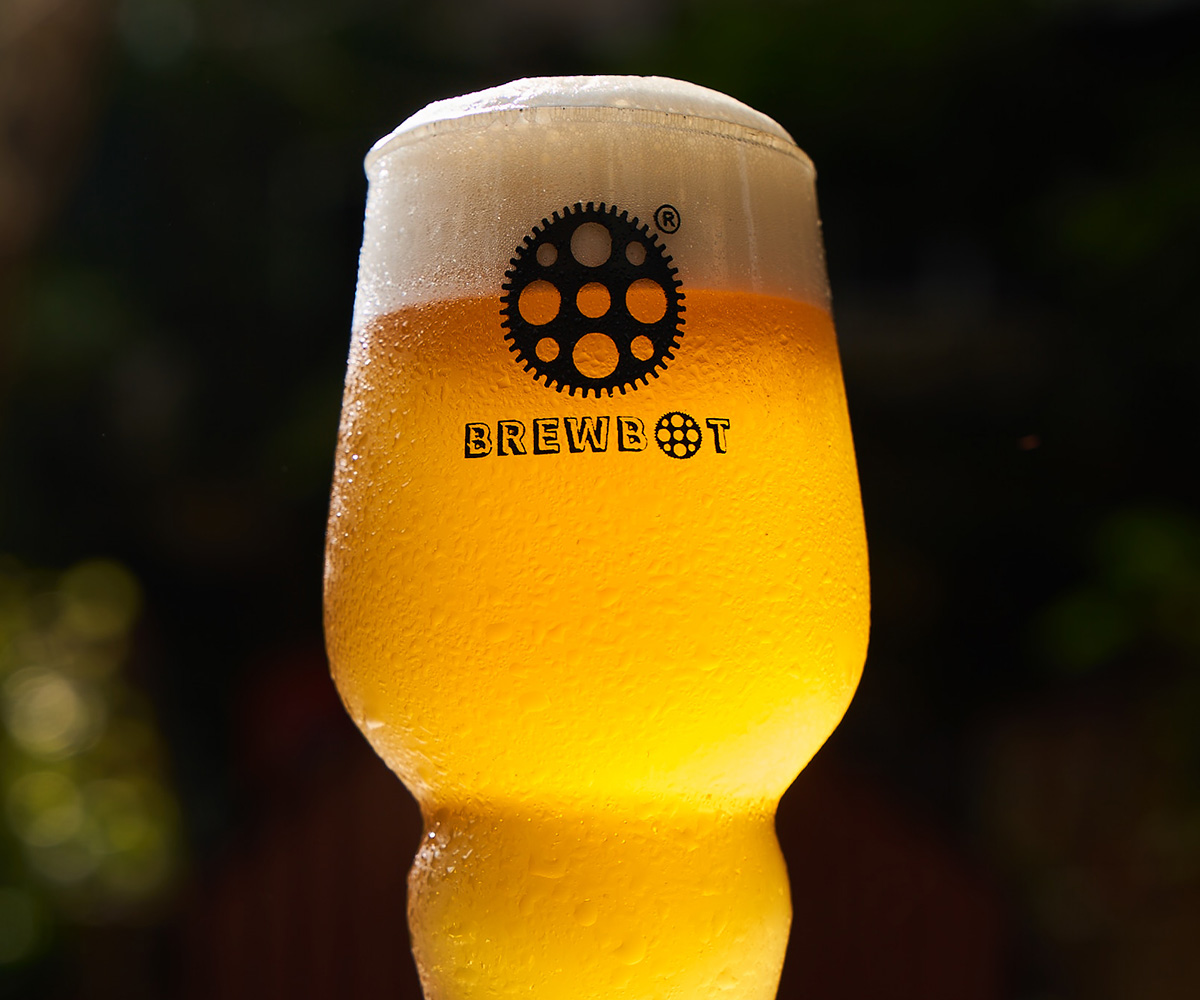 Mumbai's favourite bots are back and this time with Alphabot a traditional lager made using malt from German malts and noble hops. The brew is conditioned for 45 days giving it a rounded finish and natural carbonation. The subtle biscuit notes and low hop bitterness makes this beer a delight to drink. "Traditionally in Germany, you would pair this with roast chicken, bratwurst sausages, pretzels and Obatzda (Bavarian cheese dip/spread). But for a truly desi twist try it with Rawa fried fish or even juicy kebabs," says Anand K Morwani, Director, Brewbot Eatery & Pub Brewery.
Price: Rs 500 a litre for PET packaging, Rs 550 for glass growler.
8. Arkä Mead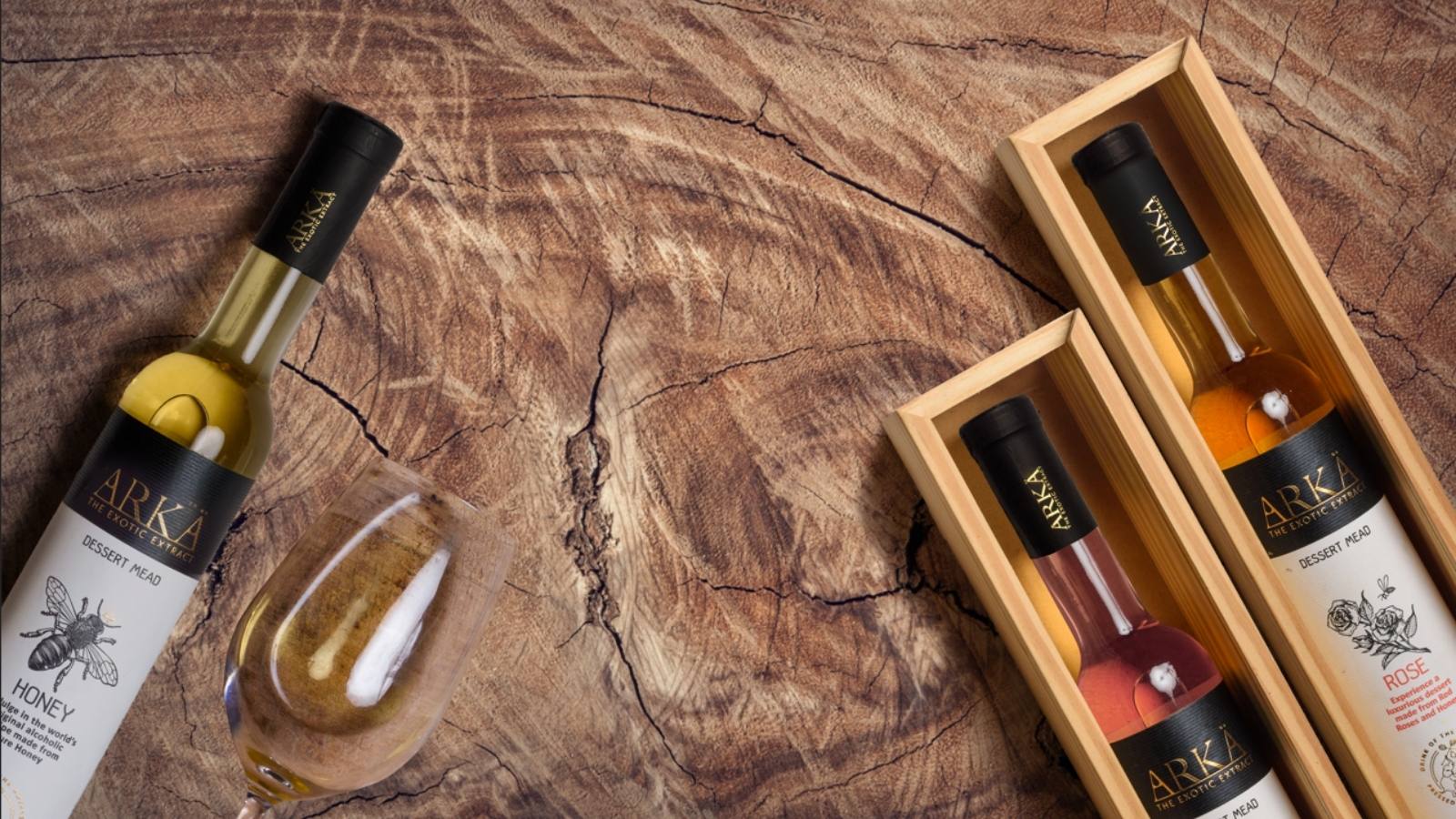 Mead is having its moment under the sun. If you want to jump into the trend Arkä is a good start. Vibrant and fresh, this floral mead is produced from cold pressing rose petals. Sipping it is like walking through a rose garden. The alcohol strength of 12 per cent ensures a lively buzz while not getting you completely drunk. Bonus points for the slender bottle shape and cork stopper. The bottles are packed in eco-certified composite MDF is luxurious and sustainable too.
Price: Rs 1,095 for a 375 ml bottle.
9. Terai Gin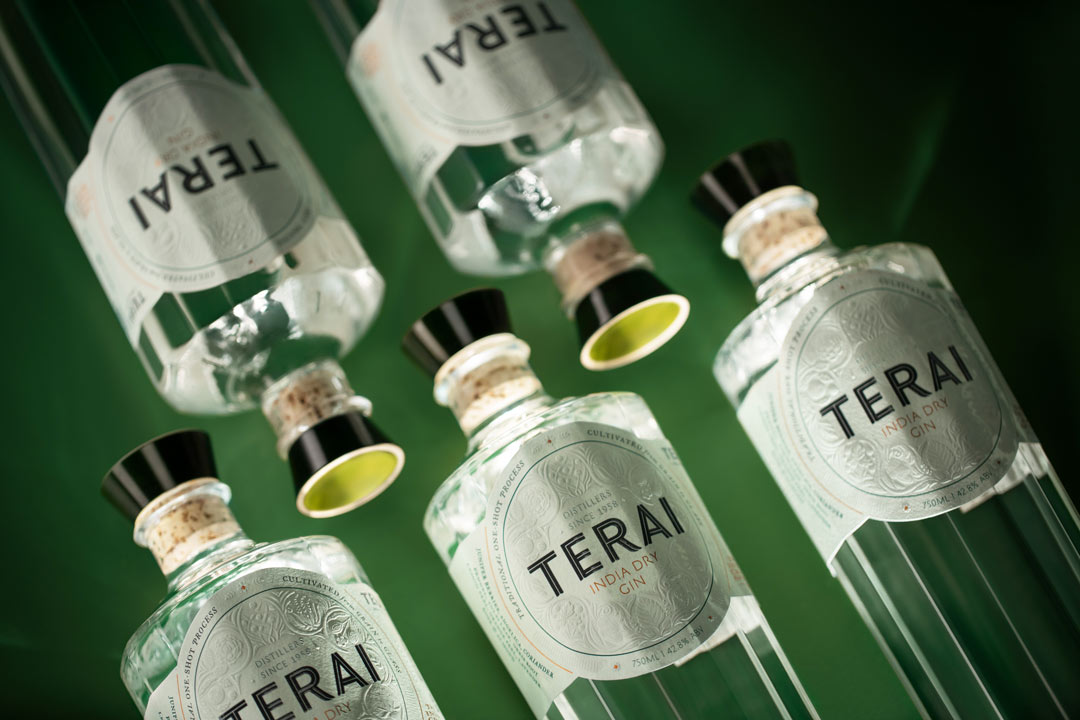 It's been an exciting time for gin lovers with some excellent craft gins being launched by home-grown labels. Terai from Globus Spirits joins the list with its London Dry style gin. Distilled in handmade German copper still and infused with 11 botanicals, Terai sings with zesty tulsi, fennel and coriander notes. The almonds give it a slightly nutty flavour. This gin makes a delicious G&T and shines in a Martini as well. The good-looking bottle with a shiny Channapatna stopper adds to the allure.
Price: Rs 2000 for 750ml in Delhi.
AlsoRead2
10. Maka Di Beer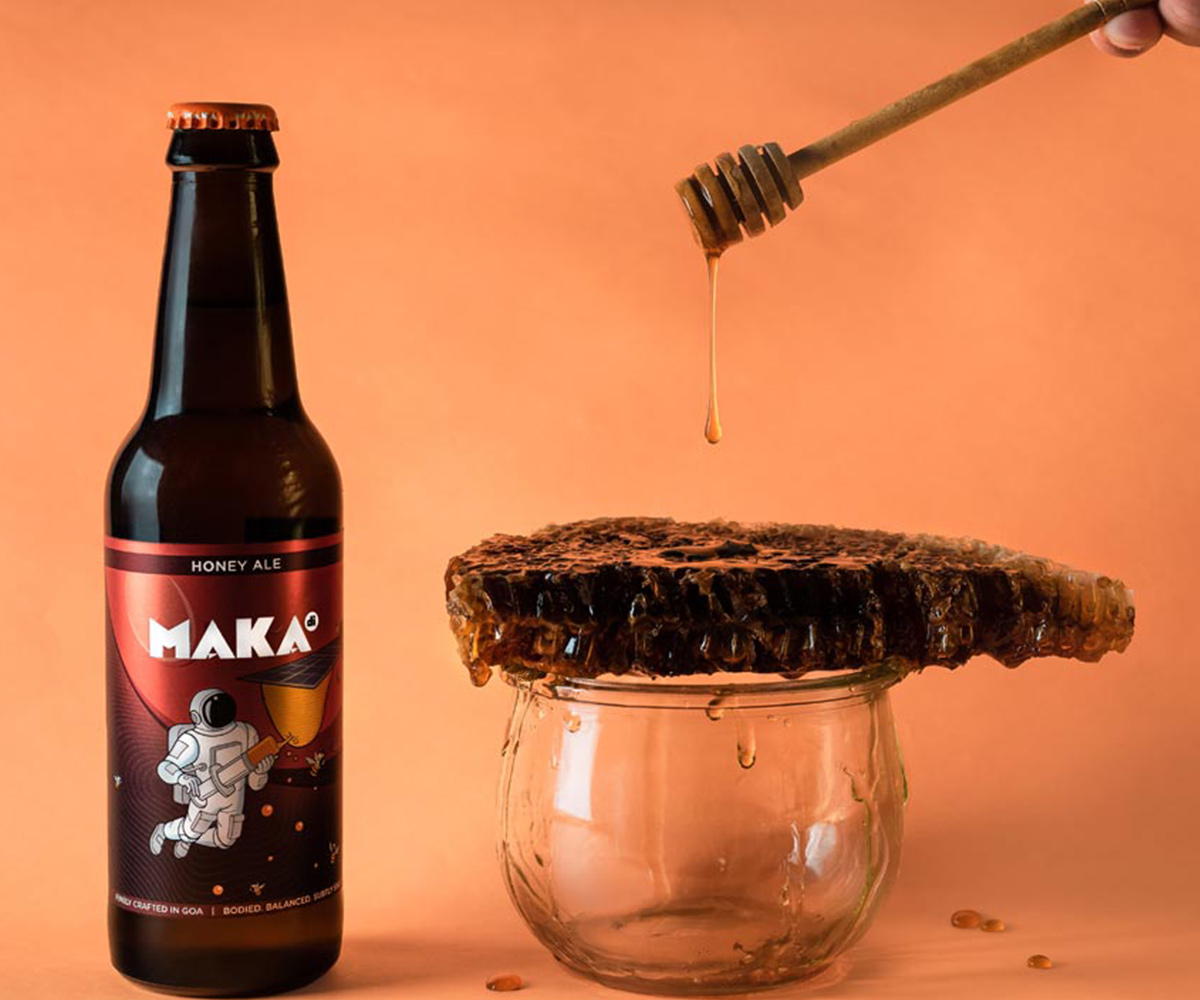 This balanced brew from Goa-based Latambarcem Brewers delivers a nuanced interplay of bready malt and herbal hops. There are four variants to choose from – Belgian Blanche, Belgian Triple, Honey Ale and the Bavarian Keller. At 4-7 per cent ABV, these playful and easy beers pack a feisty little punch. Make sure it is always in your refrigerator and pair them with spicy food.  
Price: Rs 150 onwards for 330 ml.
11. In A Can Cocktails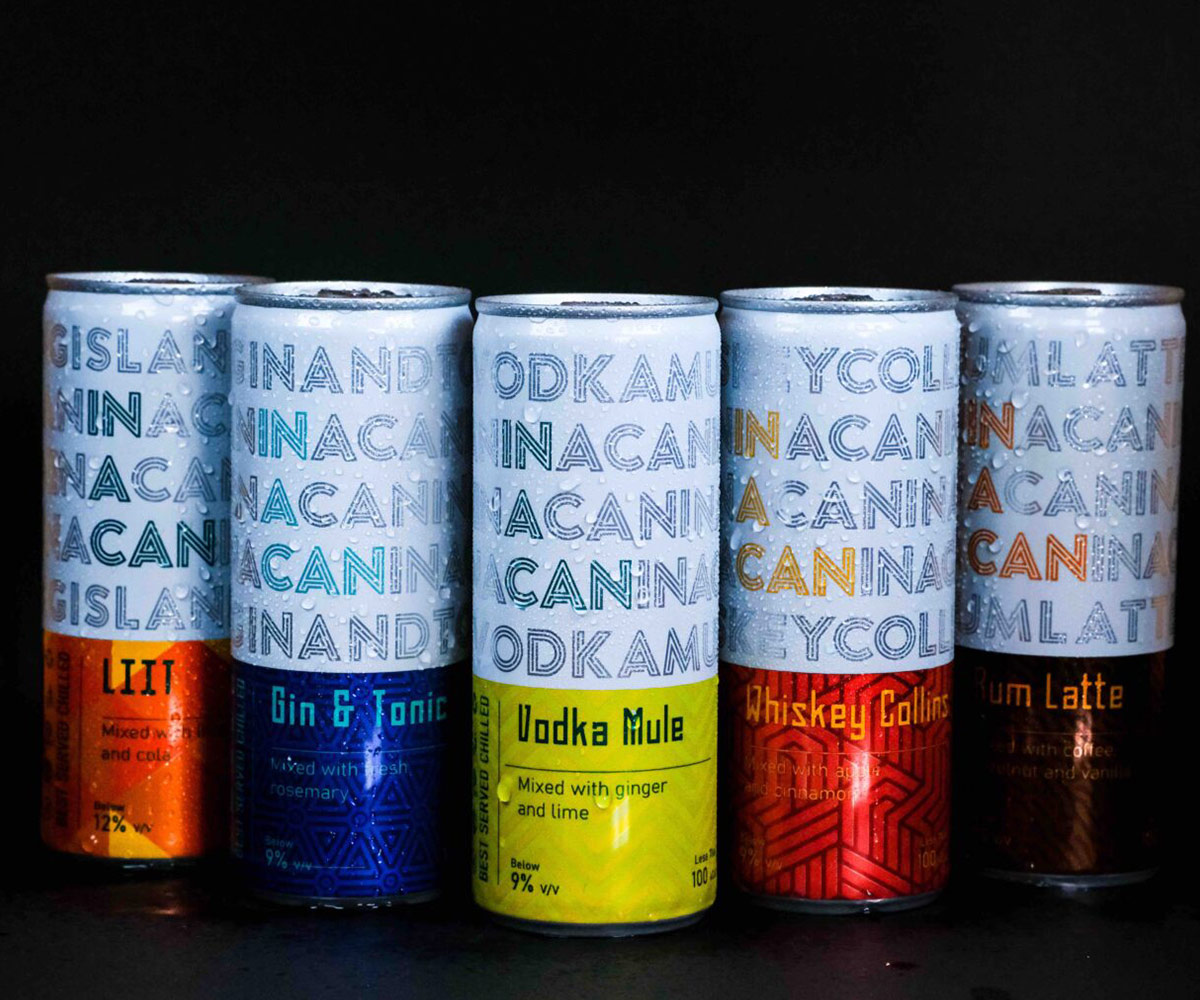 After canned wine, it's time for canned cocktails. In A Can is touted to be India's first ready-to-serve canned cocktails. There's a cocktail for every kind of cocktail lover – Vodka Mule with ginger and lime, Rum Latte that marries coffee and alcohol together, a Whiskey Collinsthatis In A Can's take on the classic Collins, a Gin & Tonic with the freshness of rosemary and classic LIIT. All In A Can cocktails are under 100 calories so you can guzzle a few and not worry about it going to your waist. For the best results drink it straight from the can at around 4 degrees or below. 
Price: Rs 140 per can.
12. Fruzzante Pineapple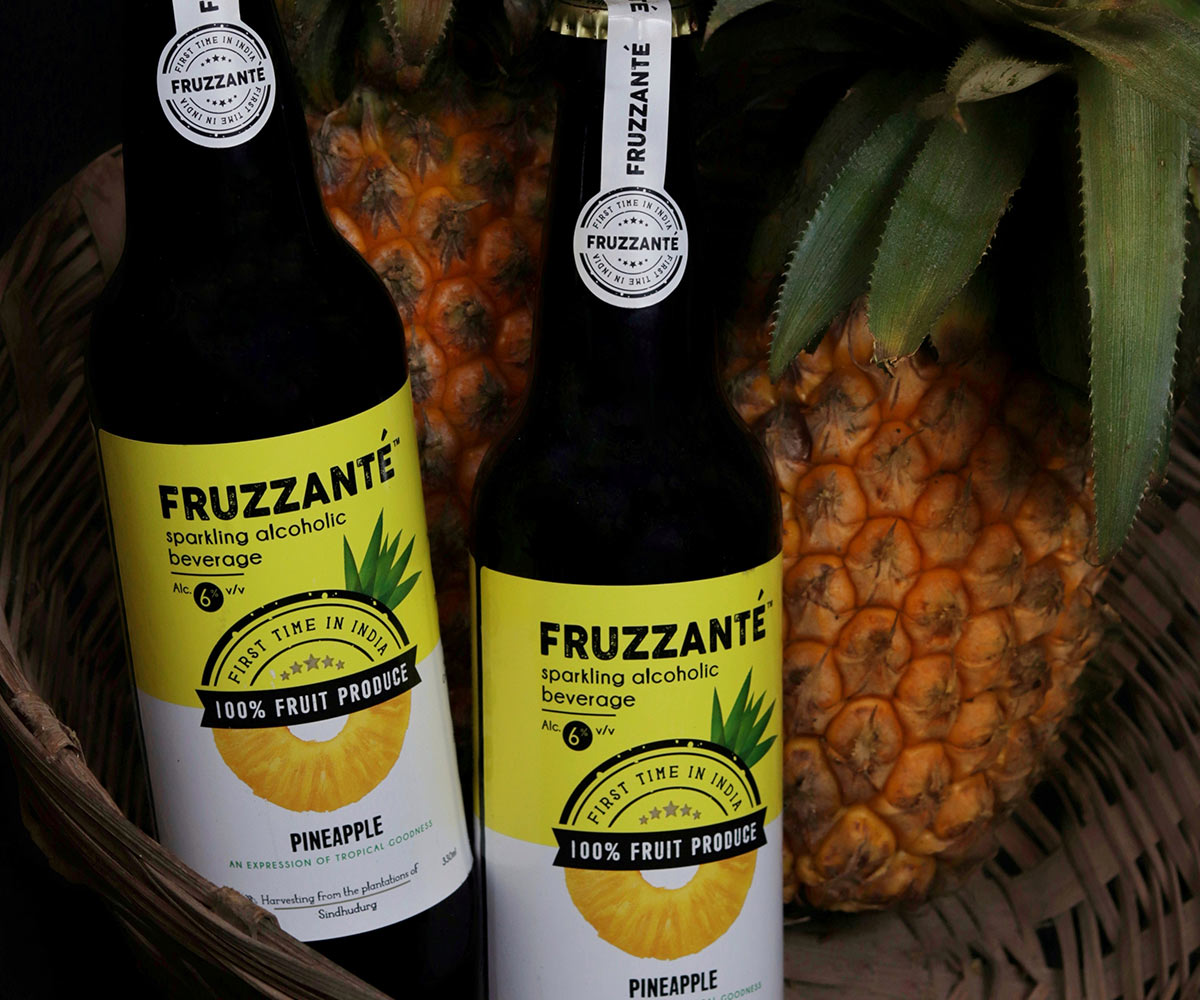 If you are looking for something that's not too boozy but refreshing enough to give your beer-drinking buddies company, then a Fruzzante pineapple cider makes perfect sense. Fruzzante pineapple is made using pineapples from Sindhudurg, Maharashtra and has a good balance of freshness and subtle acidity. It's like biting into a slice of pineapple before the drink turns sleek and silky. A good session cider (6 per cent ABV), it is great with food as the flavours never overwhelm.
Price: Rs 185 for 330 ml.
AlsoRead3
13. Glenmorangie A Tale Of Cake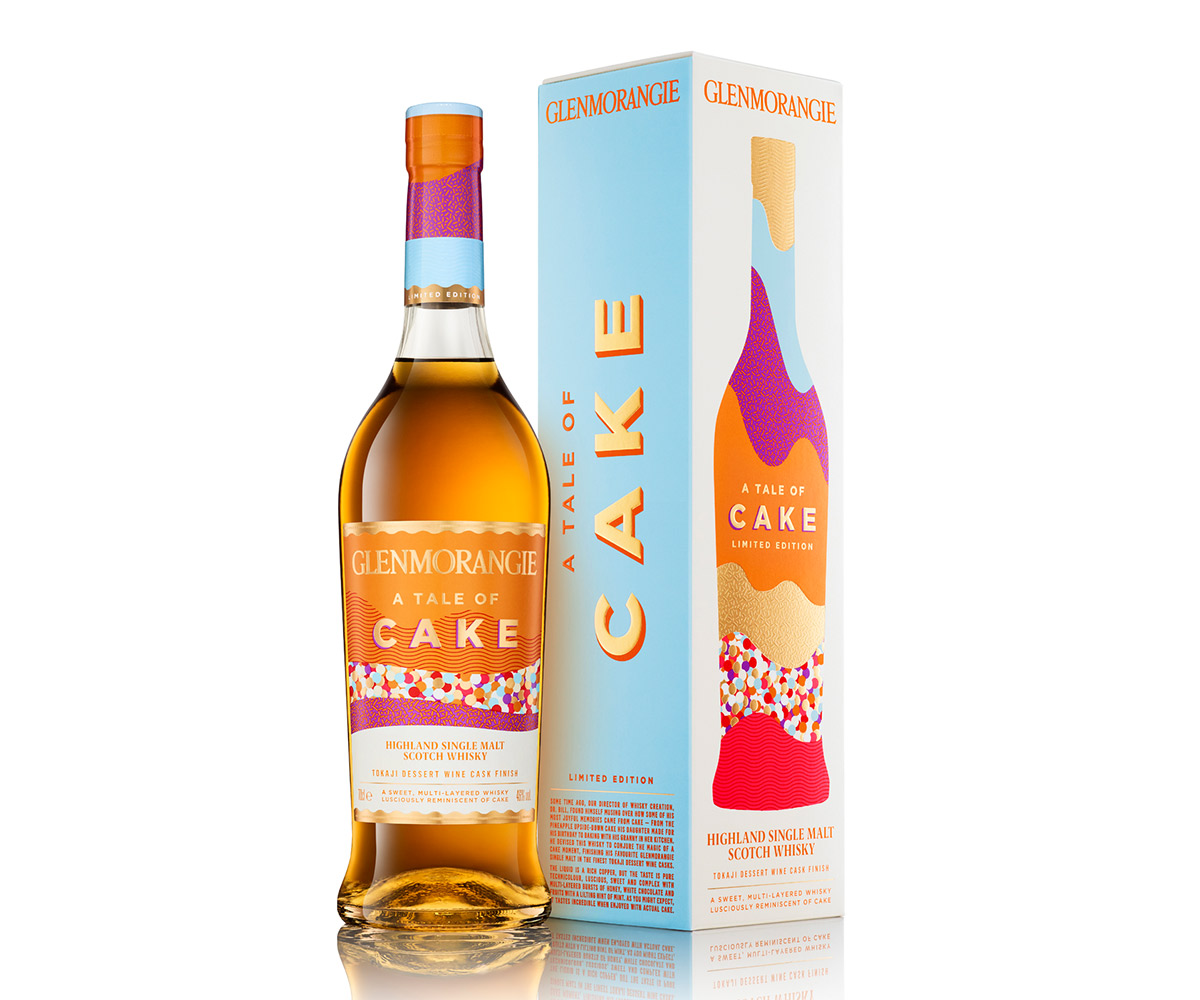 This limited-edition single malt Scotch whisky from Glenmorangie lets you have your cake and eat it too! The non-age statement expression is first aged in ex-bourbon casks before being finished in former Tokaji(dessert wine style from Hungary) casks. The result is a skillfully layered whisky loaded with sweet, honeyed notes of a cake and Glenmorangie's smooth, fruity character. It's the dessert wine equivalent for whisky and is sure to appeal to bourbon lovers since it's on the sweeter side. The whimsical packaging is a delight.
Price: Rs 12500 for 750 ml.
14. Absolut Grapefruit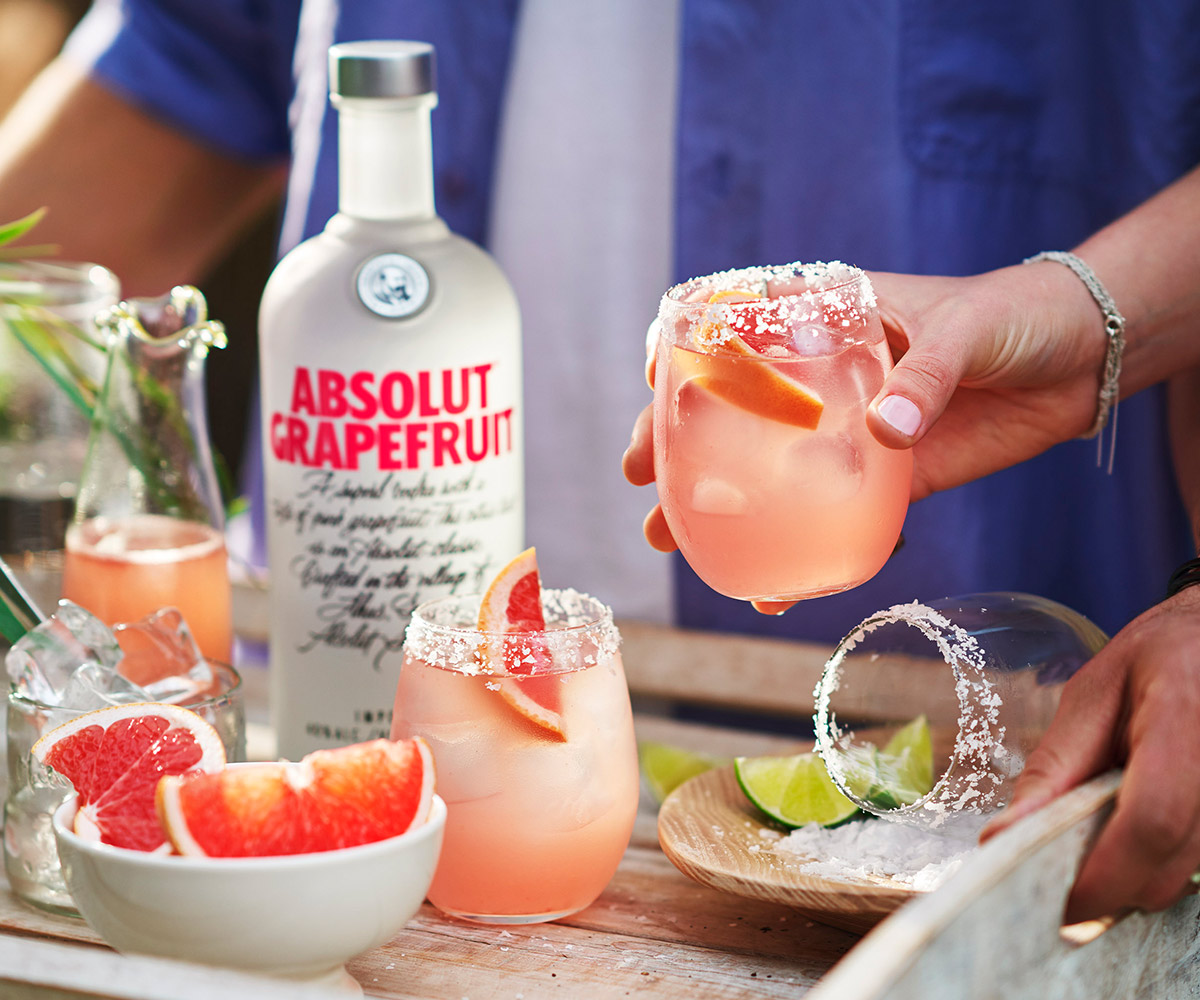 Those who love flavoured vodkas will find the distinct character of Absolut Grapefruit truly refreshing. The palate is bitter with a hint of citrus and a well-balanced natural sweetness. Use it as a base for a range of cocktails or take the easy way out with tonic water. Whichever way you go, it's delicious!    
Price: Rs 3050 for 750 ml.
All prices are for Mumbai unless mentioned otherwise.
Photo: Shutterstock; respective brands