For the longest time, the only affordable gin in India was Blue Riband. But it all changed in 2017, when India's first modern gin brand was launched—Greater Than. The white spirit has seen phenomenal growth in the last five years, and if the number of brands, both international and Indian, are anything to go by, it would be safe to say that we are in the middle of a gin revolution. 
India has officially rediscovered its love for gin. While international brands such as Ryan Reynold's Aviation gin, Japanese Roku gin and the all-time favourite Hendrick's have loyalists far and wide, Indian gin brands are making a big splash too. Some of them are at par with many established international brands, raking in awards and accolades.
On World Gin Day, we look at 15 Indian gin brands that are doing the #MakeInIndia initiative proud.
1. Greater Than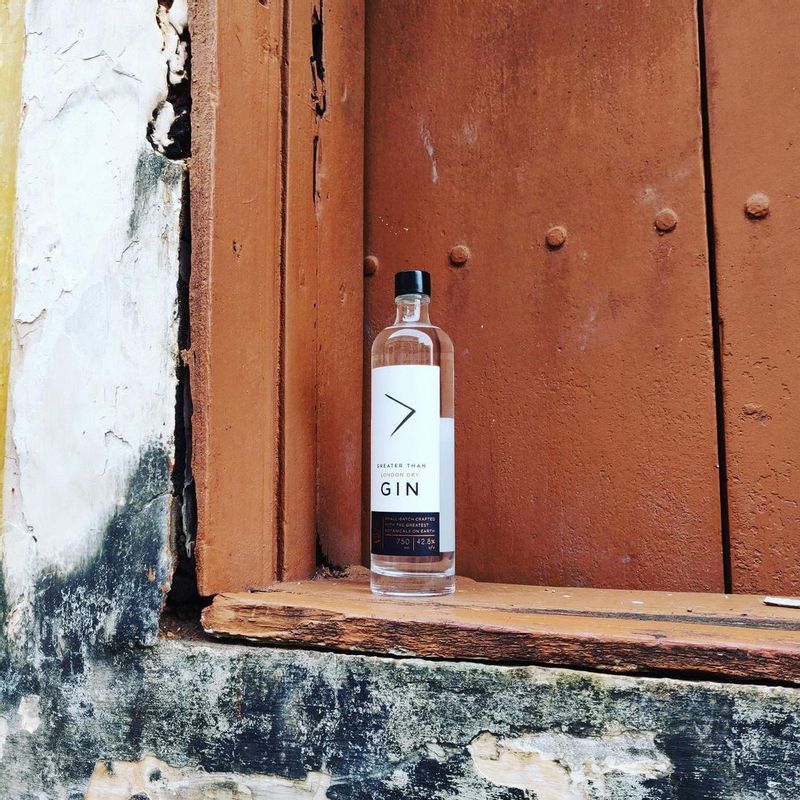 As India's first craft gin, Greater Than has had to fill some big shoes. But the folks at Nao Spirits have set the bar high. Along with tell-tale juniper notes, there are notes of citrus and a hint of ginger.
2. Hapusa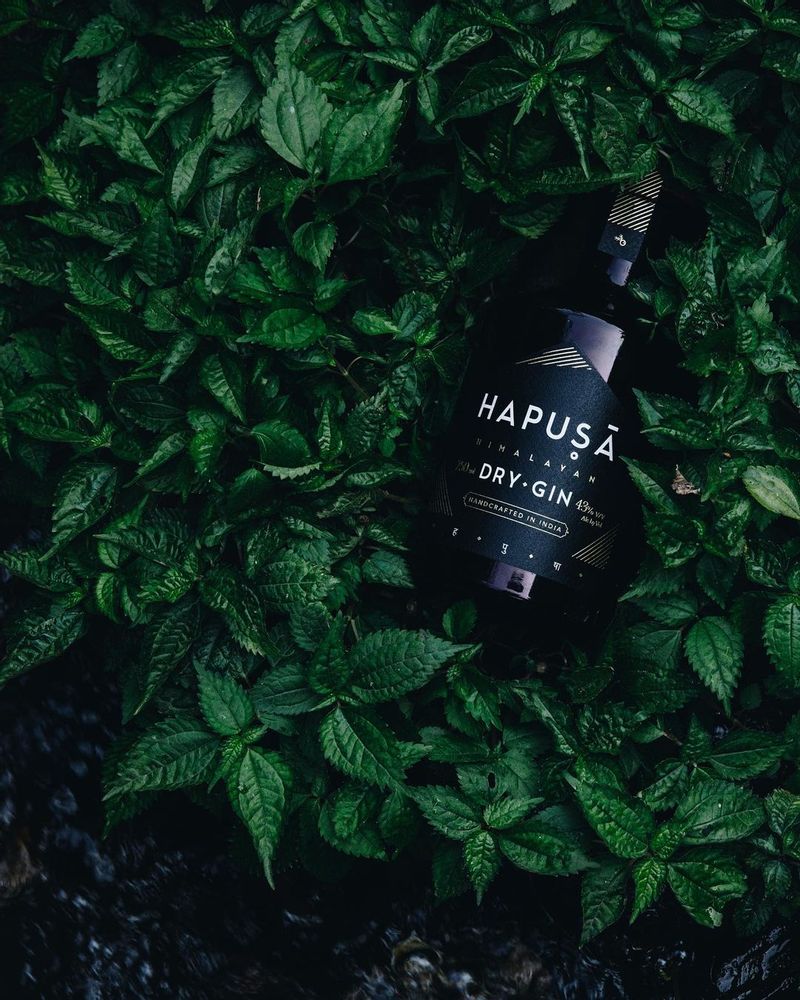 The second gin from the Nao Spirits stable is Hapusa, Sanskrit for for juniper berries. Refreshing citrus notes are at the forefront of the gin, balanced by mango and pine notes and finished with herbaceous coriander. 
3. Stranger & Sons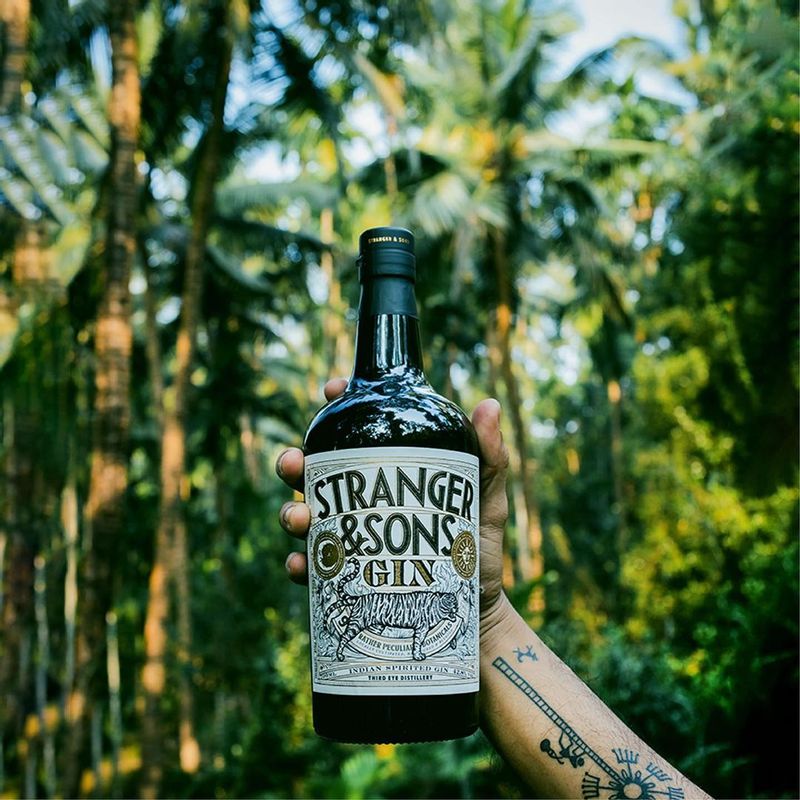 The London Dry style gin is produced by Third Eye Distillery. Stranger & Sons' quirky packaging is what strikes you first. Once you pour yourself a drink, the gin sings of desi flavours such as gondhoraj lime, black pepper and cassia bark.
4. Tickle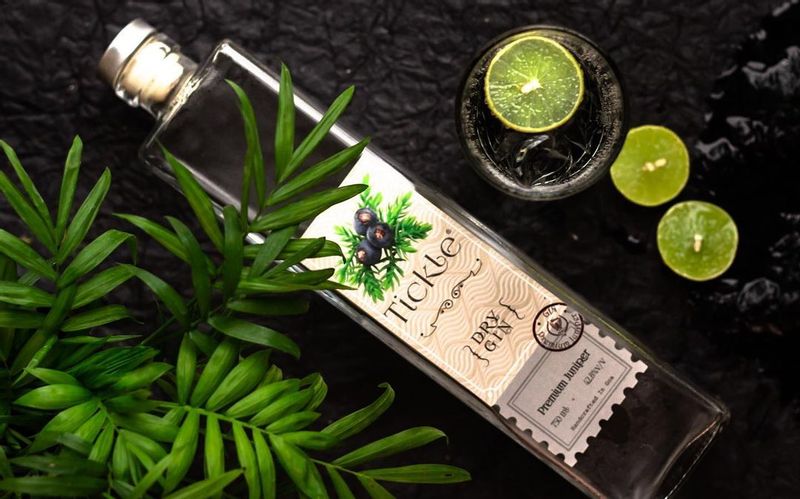 One of the great value-for-money gins in the market, Tickle, with its distinctive square bottle is an easy-drinking gin. The gin has a unique raw mango tartness in its flavour profile, which is supplemented by black pepper and cloves.
5. Terai
The graceful bottle speaks volume of the juniper-based white spirit it holds within. Made in Rajasthan, Terai gin has big bold notes of fennel (it can be a bit overwhelming) that are balanced by lavender and citrus notes. Word of advice, invest in good tonic water to enjoy this gin.
6. Samsara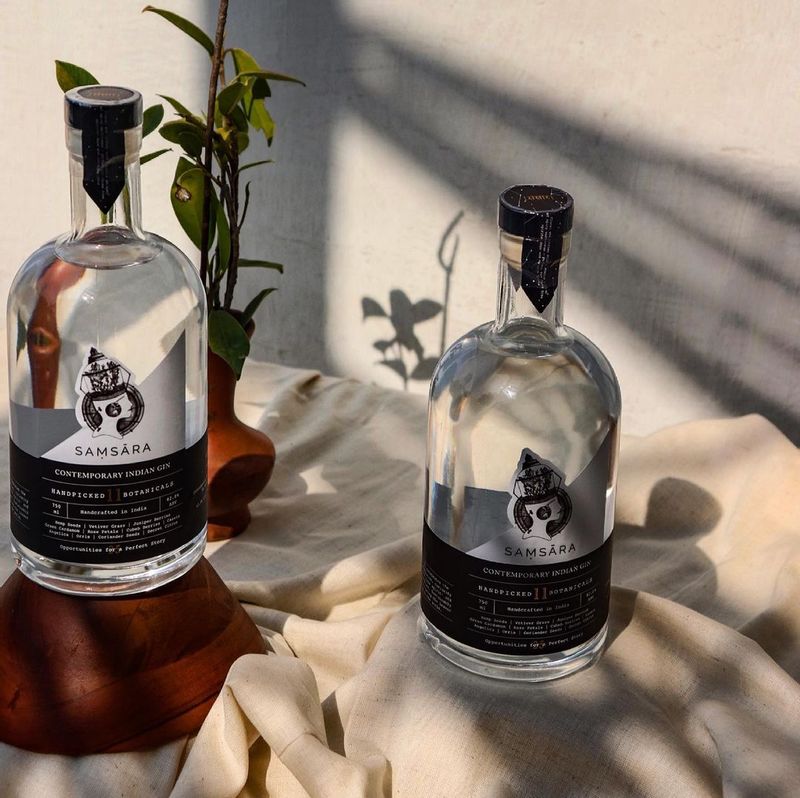 This modern gin from Goa, created by Spaceman Spirits Lab, has one unique ingredient that will make you sit up—hemp! Hemp is not an obvious flavour rather something at the back of your palate that you can't pinpoint. The primary flavours of Samsara gin include floral notes from rose and vetiver with hints of cardamom.
7. Gin Gin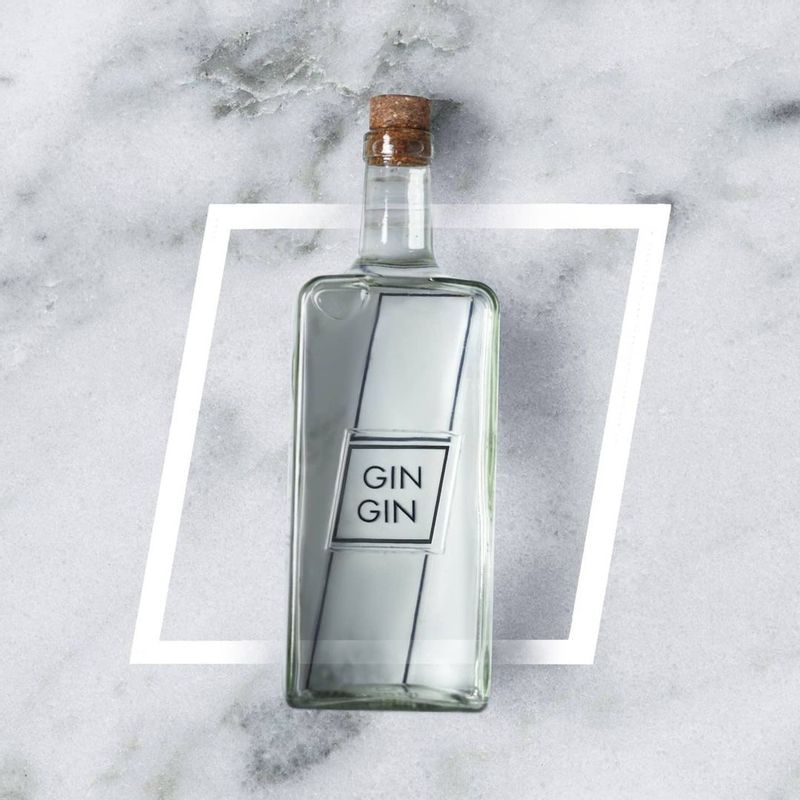 Yet another gin that boasts of hemp, Gin Gin uses eight other ingredients to make the spirit stand out. These include coriander, lavender, rosemary, caraway seeds, cinnamon, lemongrass, butterfly pea flower along with juniper berries.
8. Jaisalmer
Produced by one of India's finest spirits' company, Radico Khaitan, Jaisalmer gin is one of India's luxury gin brands. Radico Khaitan is also behind the single malt, Rampur, and Jaisalmer gin follows suit in quality and class. It has 11 botanicals sourced from different parts of India, with a herbaceous complexity paired with pepperiness on the palate.
9. Pumori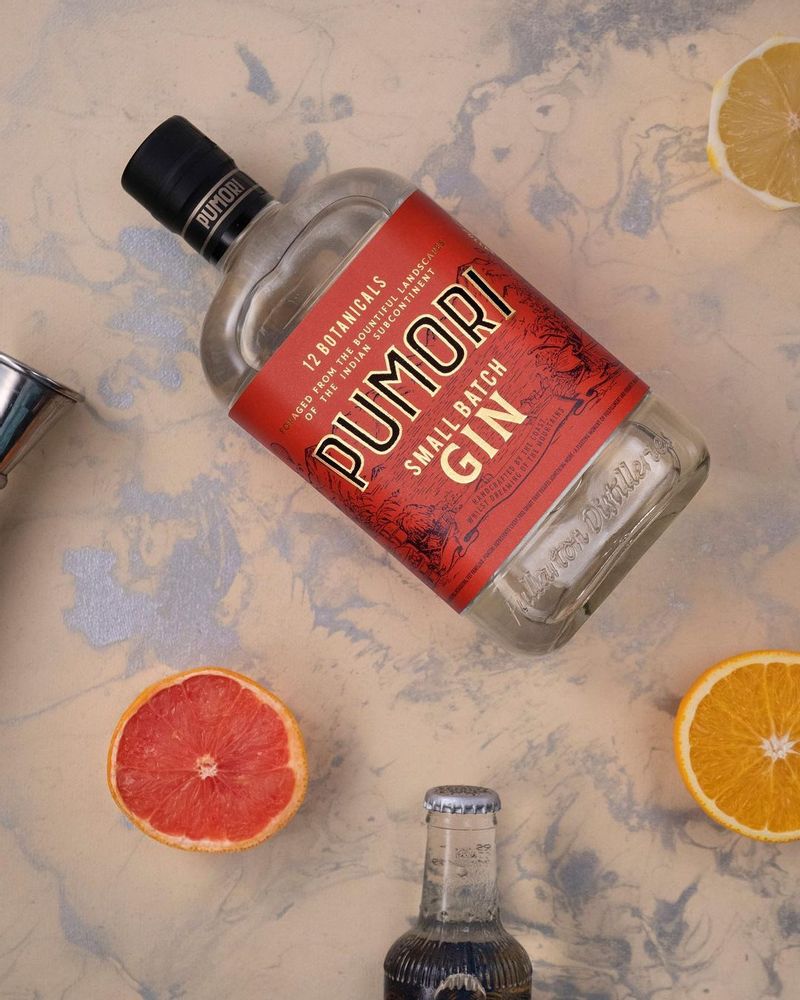 Named after Mount Pumori, a Himalayan Mountain a few kilometres away from Mount Everest, Pumori gin prides itself in being truly craft and small batch. Produced by Fullarton Distilleries, the gin uses 12 botanicals to give it its unique flavour profile. Made in the New Western-style, Pumori gin has citrus and spices notes that shine through. 
10. Jin Jiji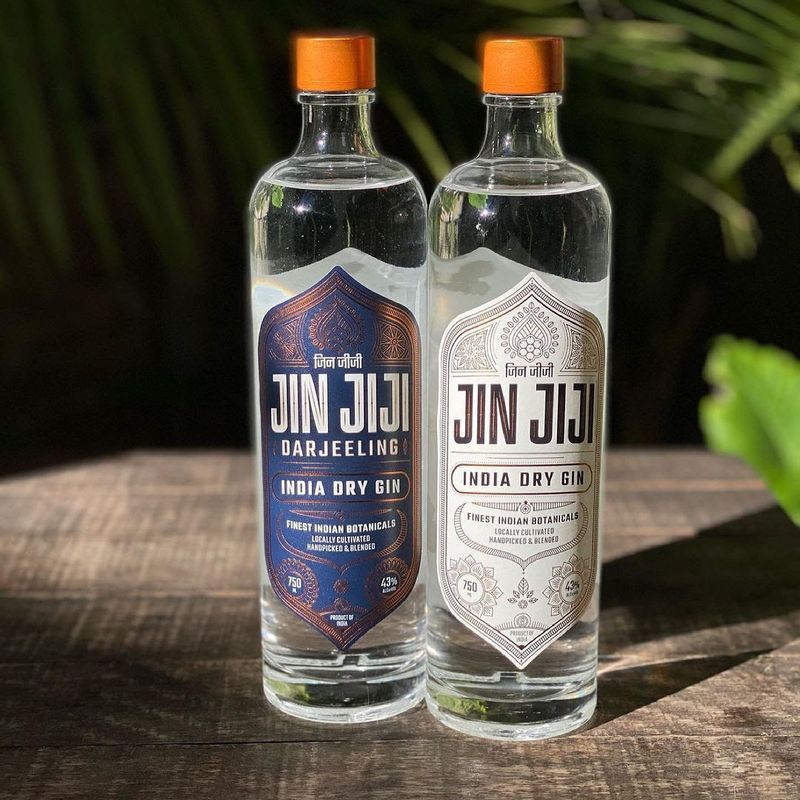 Holy basil or tulsi is the one botanical that makes Jin Jiji stand out. The makers call it India Dry Gin and have used cashew and Darjeeling tea, apart from tulsi, as unique flavours in this gin. The tea notes make their presence felt on the palate. This gin was first exported to European nations and America but is now available in India. They also have a second variant Jin Jiji Darjeeling, which as the name suggests is an ode to the delicate and aromatic tea.
11. Clearly Good Gin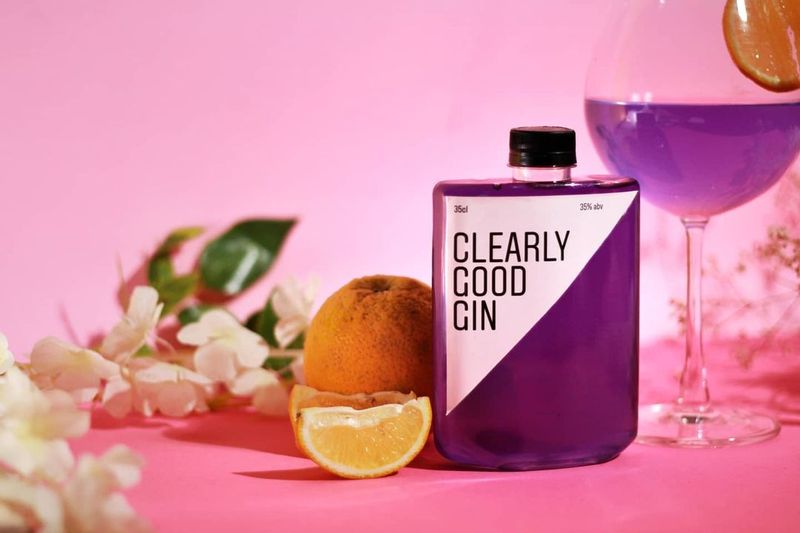 Another value-for-money gin, Clearly Good Gin used butterfly pea flower not just for the aromatics but also the memorable purple colour. The producers, same as Gin Gin, have distilled the spirit eight times. And apart from butterfly pea flower, they have used kokum, kaffir lime and gondhoraj lime, and Nagpur oranges as the gin's key botanicals.
12. Blue Moon
Blue Moon gin is one of the oldest spirit brands in India. Distillers, NV Group, have revamped not just the packaging but also the recipe of the gin. While juniper is the primary note, you will also taste hints of citrus. This gin, according to us, best used in cocktails. Martinis anyone?
13. Gindia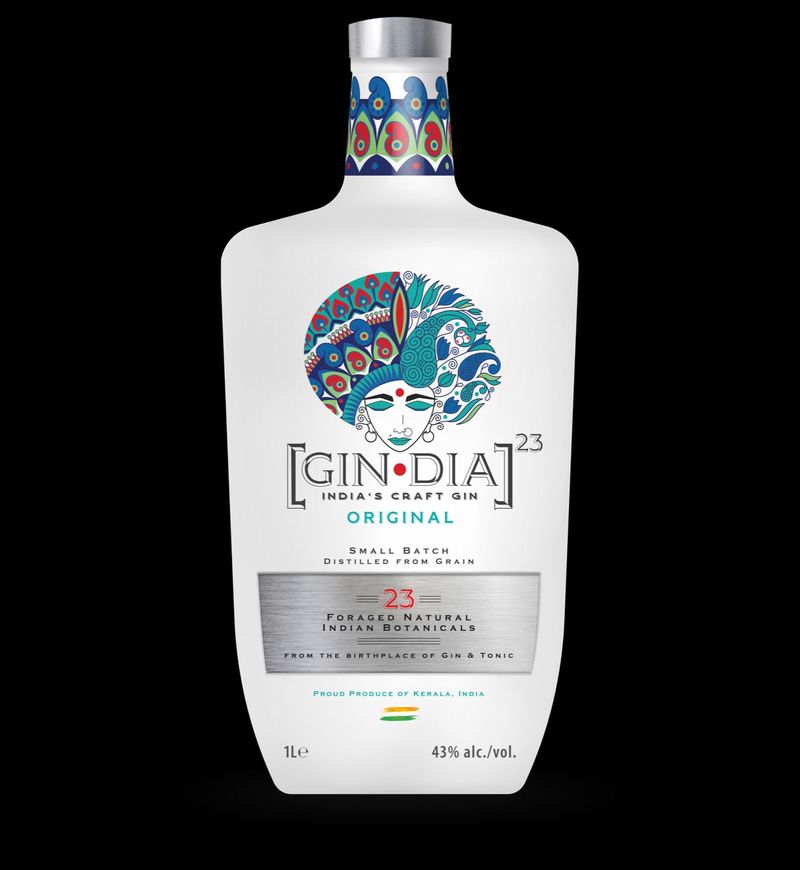 From the makers of India's first craft rum, Wild Tiger, comes Gindia. The gin has a whopping 23 botanicals including Assam Tea, green cardamom, black pepper, clove and orange peel. Currently, the Gindia is only available in select airport duty-free outlets.
14. Matinee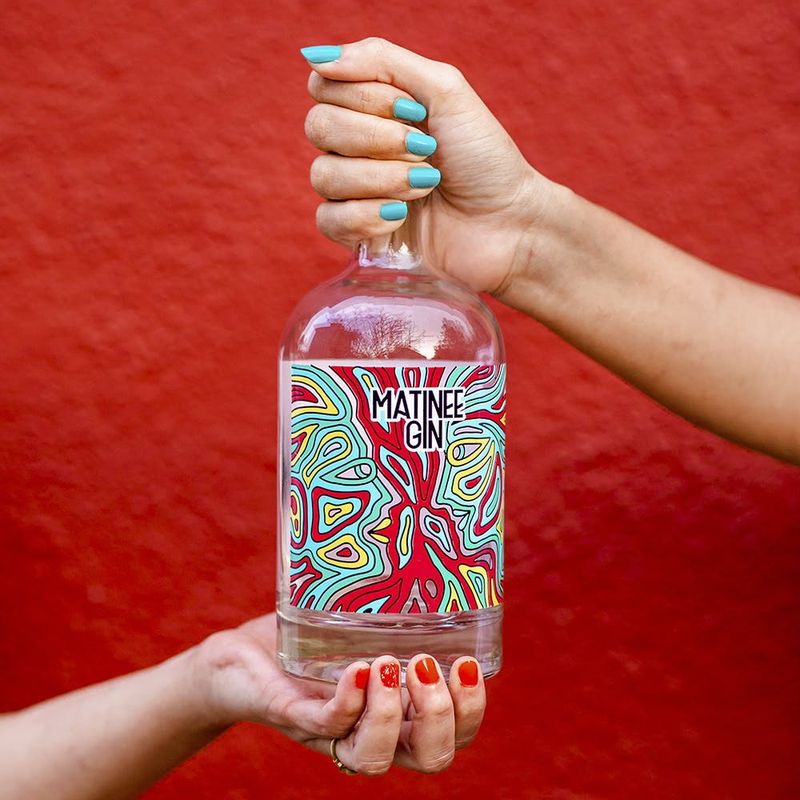 What sets Matinee gin apart are its two owners—Anjali Shahi and Lavanya Jayashankar. Breaking the mould from usual coriander and cardamom notes, the gin uses Indian herbs and spices such as snake saffron, white turmeric, kagzi lime, and Goan peppercorn. The gin has an earthiness to it, balanced by refreshing citrus notes. 
15. Nilgiris 
Followers of Amrut single malts have something new to be excited about—Nilgiris gin. The gin follows its amber cousin's meticulous production process using spices and botanicals commonly found in the hills of Nilgiris such as paan leaf, coriander, cinnamon, mace and nutmeg. The gin's stand out flavour is that of brewed tea and the spiciness of paan leaf.
---
Photo: Respective brands