There cannot be a better time to turn into a beer lover in India, if you haven't already. Since the opening of Doolally in Pune in 2009, the new wave of home-grown craft beers has opened a world of flavours and styles for traditional and nouveau beer drinkers alike.
What's a craft beer?
Unlike commercial large scale beers, traditional craft beers are made in limited quantities, ideally for immediate consumption, by independent small to medium-scale brewers. What makes them craft is the care, effort and experimentation taken into the brewing process—it is the beer equivalent of artisanal.
Craft beer in India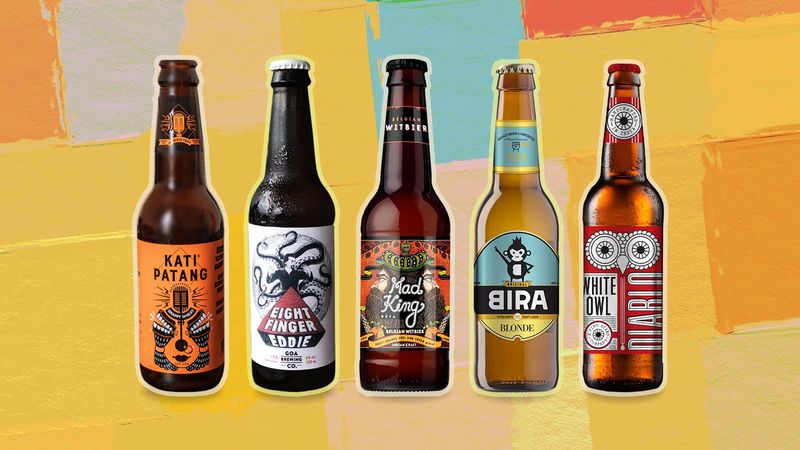 In the last 20 years, Bengaluru has become India's microbrewery capital with more than 50 active setups. Mumbai has numerous taprooms serving a bevvy of craft brews. Even tier-2 cities such as Chandigarh and Navi Mumbai have now warmed up to the diverse flavours of craft beers that use local ingredients and are manufactured in small batches.
According to a report published by BMI Research of Business Monitor International, the All India Brewers Association estimates craft beers sales to be growing at a rate of 20% per year owing to factors such as globetrotting millennials yearning for international flavours at home, increase in spending power and the aspirational quotient attached to craft beers.
Most of India's craft beer producers have been inspired by brews they've tasted in the US and Europe and want to not recreate the same experience here in India. But the diverse demographic of the Indian republic makes it a challenge to brew extreme varietals. Incidentally, wheat beers are a huge success in India, irrespective of the region—every microbrewery or craft brewer will always have a Belgian Witbier or German Hefeweizen in its portfolio.
Wheat beer has always been the first chapter in introducing the Indian consumer to craft beers. As the palate evolves, different styles of ales and lagers become popular. India Pale Ale (IPA) has become a sweetheart for connoisseurs of craft beers here. The best part of the craft beer movement is that now bottled craft beers are gaining momentum. Wine shops and retailers are stocking some of India's most adventurous locally-made brews.
Here's an approved list of bottled Indian craft beers that you need to pick up if you call yourself a true brew-head!
1. Simba Brewery
Delhi-based Simba Brewery has been slowly and steadily garnering loyalists since its launch in 2016. Initially available in Delhi NCR, Goa and Bengaluru, Simba Beers have now launched their popular Wit and Stout brews in Mumbai. Simba has a total of four variants—Wit (wheat beer), Stout, Strong and Light.
At a time when craft beer is riding a wave, wheat beers have become the entry point for novices, and IPA, the hipster choice. This is where Simba's stout comes as a breath of fresh air—especially when most stout lovers can only think of Irish Guinness. Simba Stout is a well-rounded and creamy beer with deep rich dark chocolate notes.
2. Arbor Brewing Co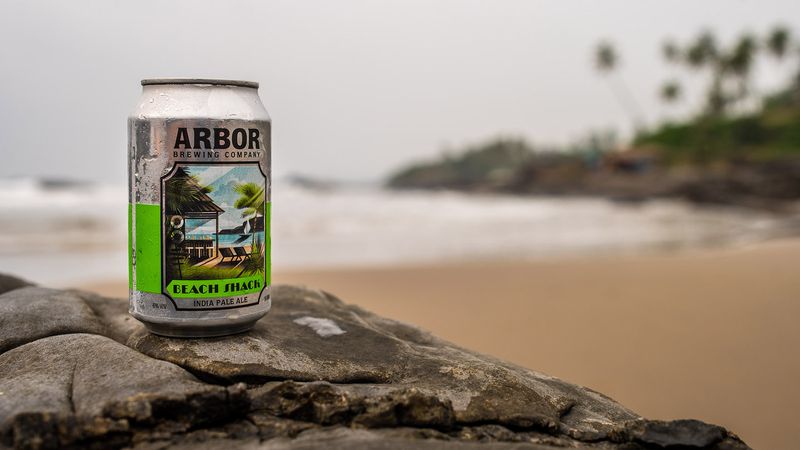 When founder Gaurav Sikka went to Michigan to study, being bitten by the craft beer bug was inevitable. When it was time to come back to India, Sikka brought his favourite microbrewery to India – Arbor Brewing Co. After the success of the Arbor Brewing Co in Bengaluru, the Goa outpost produced kegs and cans to meet the soaring demand for Arbor brews.
The three beers—Beach Shack IPA, Easy Rider American Wheat Ale and Smooth Criminal Strong Ale—are known for their distinctive characteristics. However, these brews are only available in Goa as of now.
3. Bira 91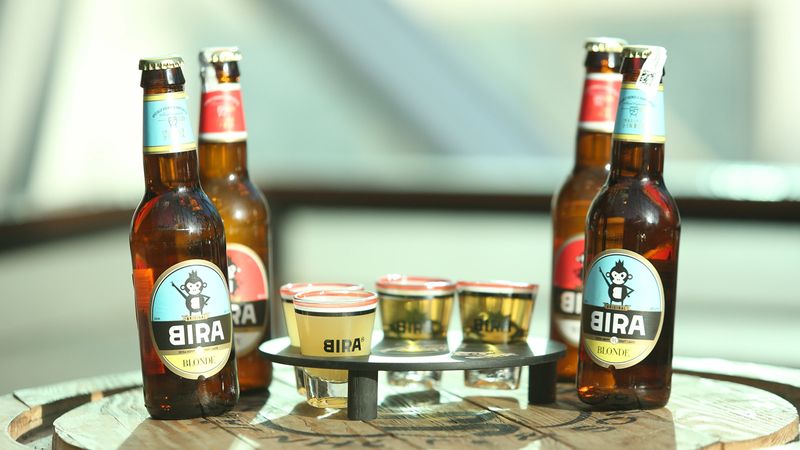 Bira 91 officially launched in India in 2015. This beer was one of the first in the bottled craft beer brigade in India, although, in its initial phase, it was brewed in Belgium. Bira 91 started out with two variants, Bira 91 White, a wheat beer in the style of Belgian Witbier and Bira 91 Blonde, an aromatic lager. Later three more variants were introduced to the portfolio—Light, Strong and IPA—bringing the total tally to five variants.
If you're wondering what the 91 in the name stands for, it is India's international dialling code. Bira 91 can safely be called a beer brand that played an important role in making craft beer mainstream. The straightforward and simple brews have gained huge popularity, making it one of the most loved beers in India.
4. Kati Patang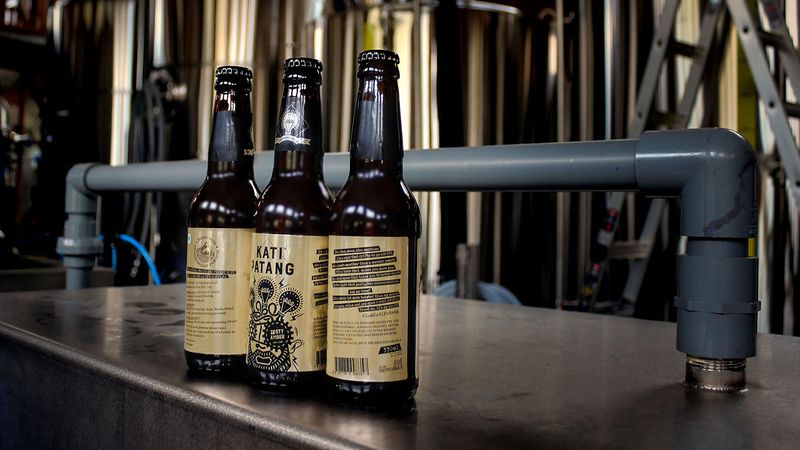 We're going to accept this craft beer to be part of our 'made in India' beer exploration—it is brewed and bottled in the neighbouring nation of Bhutan. The biggest USP is the freshest spring water sourced from the Himalayas at Ser Bhum Brewery of Bhutan.
The Zesty Amber is an ale with distinct caramel notes with vibrant citrus, while the Snappy Wheat is inspired by Belgian Wit, but has a very Indian heart with local spices. Kati Patang beers are currently available only in Delhi.
5. White Rhino Brewing Co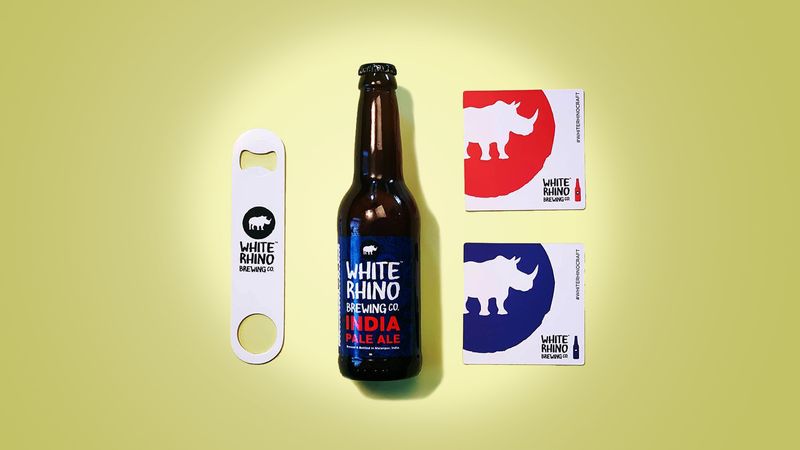 White Rhino Brewing Co has made quite an impact on the Indian craft beer scene. Their Wit, Lager and IPA have won the hearts of the residents of the national capital region. The Belgian style wheat beer has tell-tale citrus-coriander notes that make it a refreshing brew.
The lager is an effort to educate beer lovers about the subtlety and simplicity of the beer style which is lost in the commercial lagers we chug. The IPA is the star of the portfolio with a tropical fruity note that finishes with coffee-like bitterness.
With a focus on quality, the founders of the brewery believe in taking it slow and steady and hence they aren't available in any other city in India. However, they do export the IPA and Lager in the UK.
6. White Owl Brewery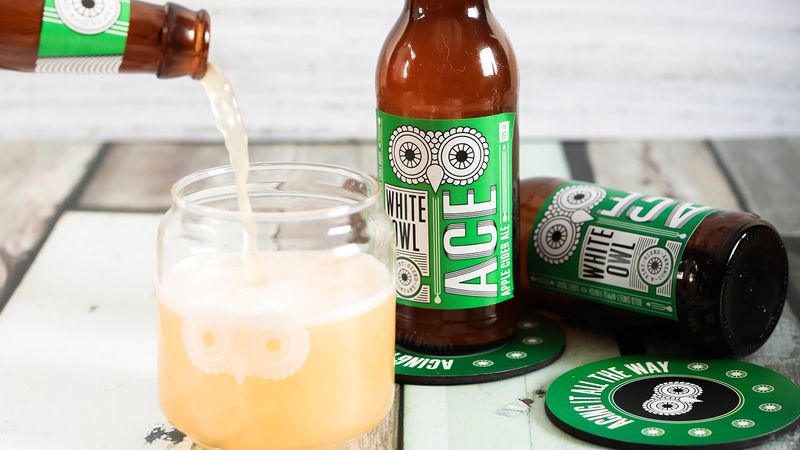 One of the earliest microbreweries to set up shop in Mumbai, White Owl moved onto bottled craft beers at the end of 2018. Available in three variants—Diablo, the Irish Red Ale; Spark, a Belgian Wit and Ace, the apple cider ale—White Owl brews are available in Delhi, Mumbai, Pune, Goa and Bengaluru. The Diablo is one of their popular brews known for its caramel flavours with roasted cereal notes.
7. Goa Brewing Co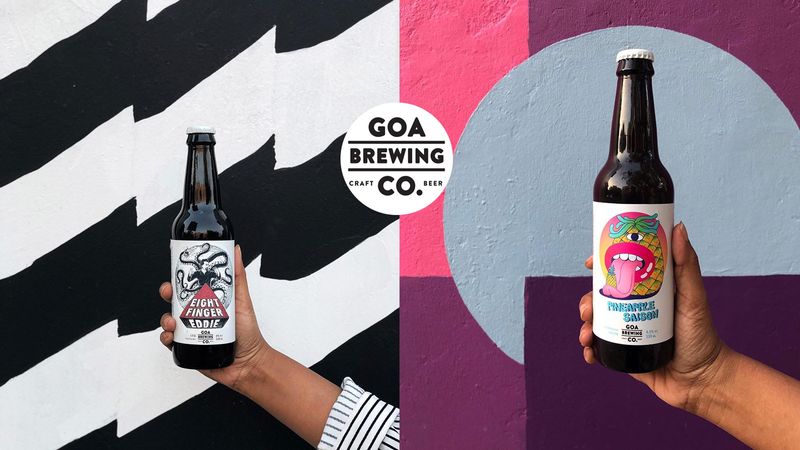 While most brewmasters take pride in following old traditions for their beers, the folks at Goa Brewing Co don't! For them, breaking the set rules is a way of life that allows them to create newer experiences for themselves as brewers as well as their patrons. They call their brews "non-conformist, modern beers".
Currently only available in Goa, Goa Brewing Co has two variants, the very popular Eight Finger Eddie IPA and Pineapple Saison. The former, unlike regular IPAs, is made with oat cream and is named after a hippie who inhabited the sunny state of Goa in the 60s and popularized the state as a hippie haven. The latter is fruit-forward, designed to be enjoyed in the sunny and tropical Goan days.
If you're in Goa, give them a holler to set up a brewery tour, which is set up in a heritage bungalow.
SPECIAL MENTIONS
The following beers have been specially designed for the burgeoning Indian craft beer demand. They have been brewed keeping Indian sensibilities in mind and often using local Indian ingredients. However, they are not brewed IN India but imported from Europe.
8. Mad King Craft Beer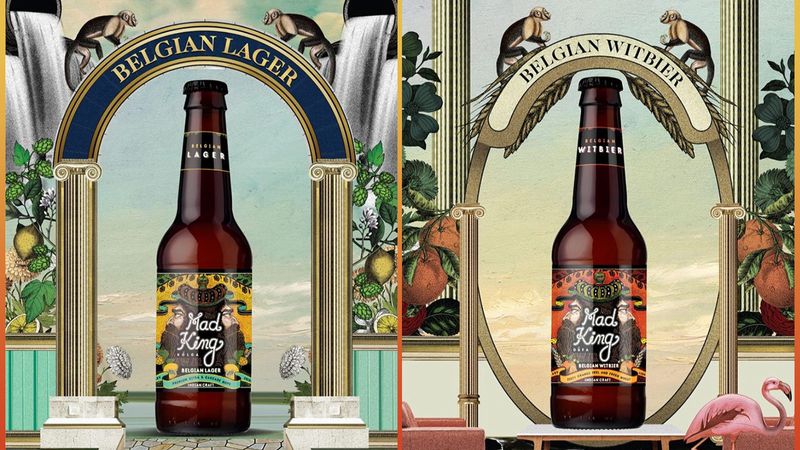 With the hashtag #TooFineToChug, Mad King sets a high benchmark for the beers. The two variants—Kòlga and Düfa—are the brewmaster king's two daughters. Kòlga is a tropical lager rich in citrus notes while Düfa is a Belgian Witbier interpretation. The beers are brewed and imported from Belgium and are currently only available in Delhi.
9. Thirsty Beers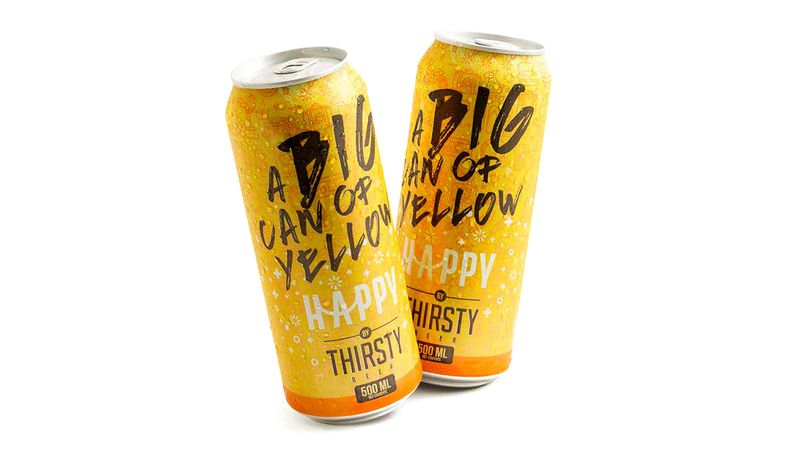 Happy by Thirsty and Thirsty Simona are two brews that were conceptualised and then imported by Delhi-based BLiq Trading. Happy is a fuss-free simple lager with refreshing citrus and floral notes. Thirsty Simona is a Hefeweizen with typical banana and exotic fruit notes spruced up with hints of spice. The beers are brewed in Bosnia. The beers are available in Delhi, Mumbai, Bangalore, Pune, and Goa.
10. Hopper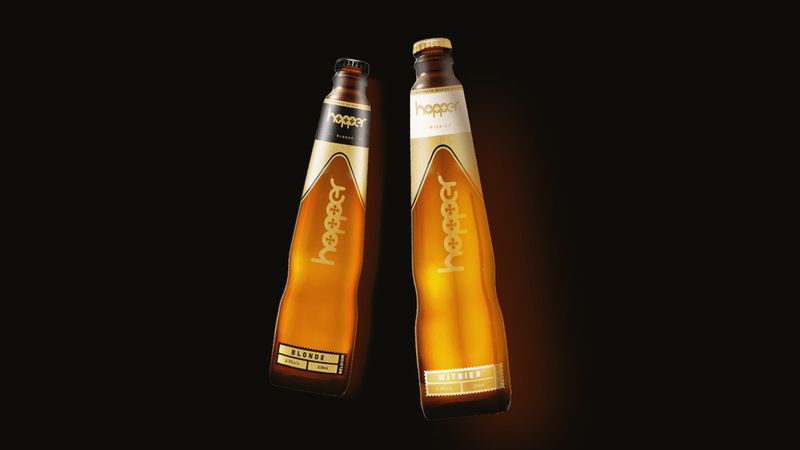 Another Belgium-brewed desi beer is Hopper, an association between Delhi-based Brindco and 124-year-old Belgian brewery Brouwerij De Brabandere. This beer brand too is available in Witbier and Blonde variants. Hopper beers are available in Delhi, Mumbai, Bengaluru, Chennai and Goa.
---
Photo: Shutterstock