Hosting a house party is a wonderful opportunity to bring family and friends together and creating cherished memories. And at the heart of every successful house party lies delicious food. The right mix of delectable starters can set the perfect mood for the gathering, making it an absolute hit. Treat your loved ones to an array of appetising veg starters that will win their hearts and leave them craving for more.
With a wide selection of veg starters to choose from, you can curate a menu that promises a mouth-watering feast for your guests. The evening will begin on a high note as everyone indulges in these delightful dishes. The inviting menu with its numerous delicious choices will undoubtedly make your house party an unforgettable and enjoyable experience for everyone involved.
Some amazing veg starters to include in your house party
1. Stuffed tomatoes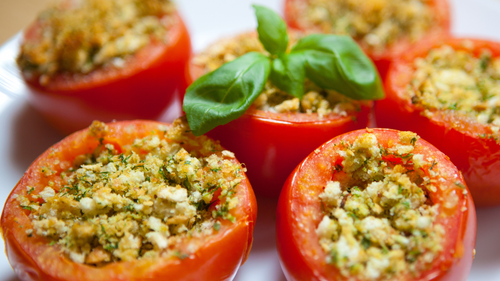 Introduce an eccentric and one-of-a-kind snack that will undoubtedly make your party a standout hit for all the right reasons. Stuffed tomatoes are not only quick and easy to prepare but also deliver a burst of exquisite flavours that are truly out of this world. Get ready to receive a shower of compliments and recipe requests from your guests once they savour this delightful dish at your next event. 
For a detailed step-by-step recipe on how to create this culinary gem, click here.
2. Pizza samosa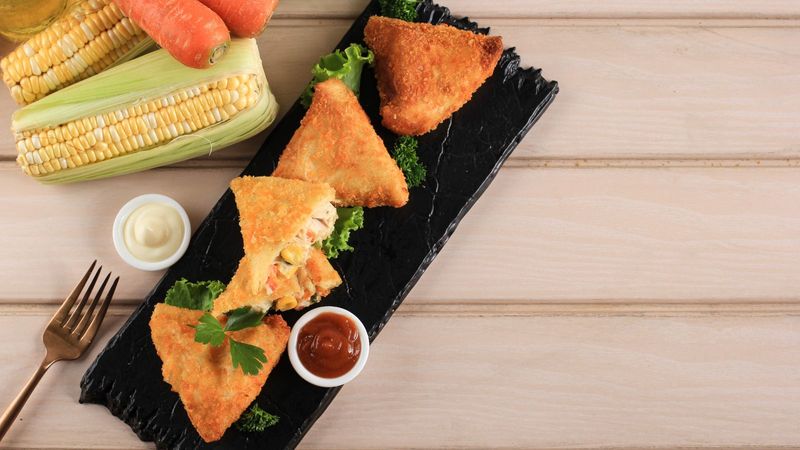 Individually, samosa and pizza are already known for their incredible flavours. But when you combine these two favourites, you get a fusion delight - the delectable pizza samosa, a perfect harmony of tastes from both worlds. This creative fusion dish not only impresses with its innovative concept but also delivers a burst of delicious flavours that will leave everyone craving for more.
At your party, the pizza samosa is sure to become the talk of the town, with guests eager to learn the secret behind this delightful fusion. Be prepared to share the recipe, as everyone will want to recreate this scrumptious treat. Get ready to savour the best of both worlds in every bite! For a step-by-step guide on how to prepare this sensational dish, check out the recipe here.
3. Falafel and beetroot hummus pita pockets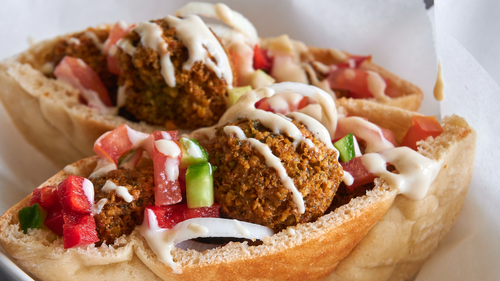 Middle Eastern cuisine is currently a sensation worldwide. Beloved dishes such as falafels, hummus, and pita have captured the hearts of many. For your upcoming house party, why not ride this popularity wave and embrace the Mediterranean flavours by crafting delectable pita pockets starring falafel and beetroot hummus? Fear not, as the preparation is rather straightforward. Simply follow this recipe to showcase your culinary prowess and become the master chef of your next gathering.
4. Hara bhara kebab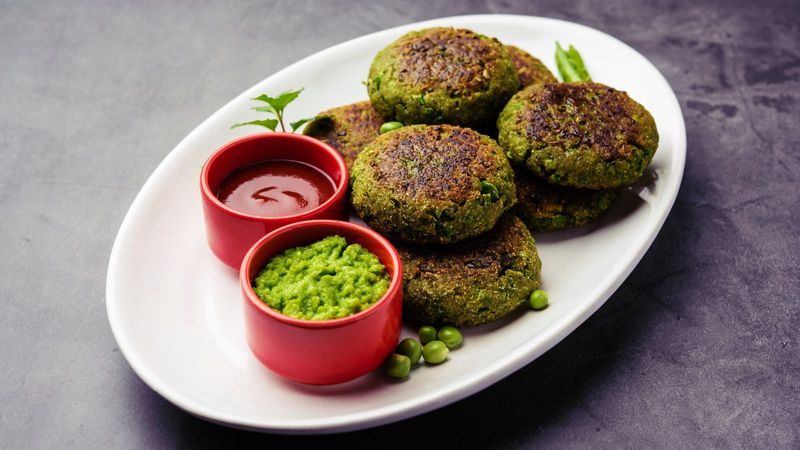 Hara bhara kebabs stand as a quintessential choice among vegetarian starters. A cherished favourite across India, these kebabs are sure to win hearts. With their enticingly crispy exterior and delightfully soft, crumbly interior, the taste of these kebabs is simply irresistible. Get ready to indulge in the scrumptiousness of these delightful kebabs! Check out our recipe for a comprehensive guide on how to prepare this delectable dish.
5. Mushroom and aubergine baos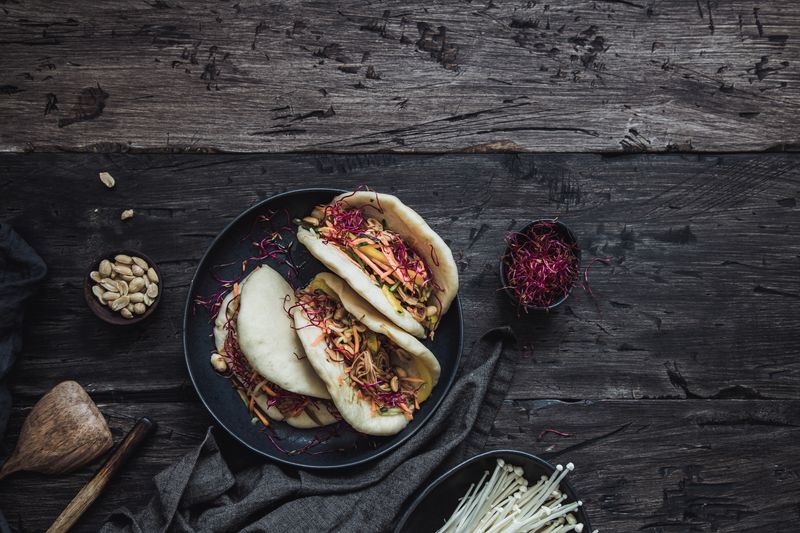 If you're seeking a refreshingly unique and less cliché approach to snacks, try preparing these delectable mushrooms and aubergine baos. These delightful treats promise to impress with their exceptional taste, creativity, and flavorful blend. Infusing Asian flavours with a touch of Indian essence creates the ideal veg starter that will leave a lasting impression on your guests, earning praises for its unforgettable taste.
To embark on a culinary journey that will surely become a memorable highlight of your gathering, run through our detailed recipe.
6. Vegetarian momos
Over the past few years, there's one thing that Indians have grown to adore passionately - momos. Originally hailing from the hills, momos have rapidly become a beloved delicacy for people across the nation. Their irresistible appeal knows no bounds, making them a delightful treat for any occasion, even outside traditional meal times. Including momos in your house party's menu is a surefire way to win the hearts of your guests and instantly turn your gathering into a resounding success.
Get ready to indulge in the irresistible flavours of momos and create a lasting impression on your friends and family! To craft this people's favourite dish and elevate your house party to new heights, check out our tried and tested recipe.
---
Photo: Shutterstock