House parties are all fun and games, till you're the one hosting them. From organising the drinks and ice to planning a full-blown menu, we can help you avoid having a nervous breakdown. While we wish we could physically help you lessen the burden, our curated non-veg starters menu will pretty much draw the crowd to the table. While you focus on how to entertain your guests, let us make a non-veg snacks menu that is not over-complicated, but lip-smackingly delicious. From classic continental non-veg starters to the typical Indian succulent marinated chicken tikka, these 10 starter items will capture the essence of delicious home cooking.
Food is first eaten with the eyes, so it must be visually appealing. Then with the nose and finally with our mouths. We can vouch for these 8 best non-veg starters that will stimulate all your senses and take your guests on a gastronomic experience of a lifetime.
8 Non-vegetarian starter recipes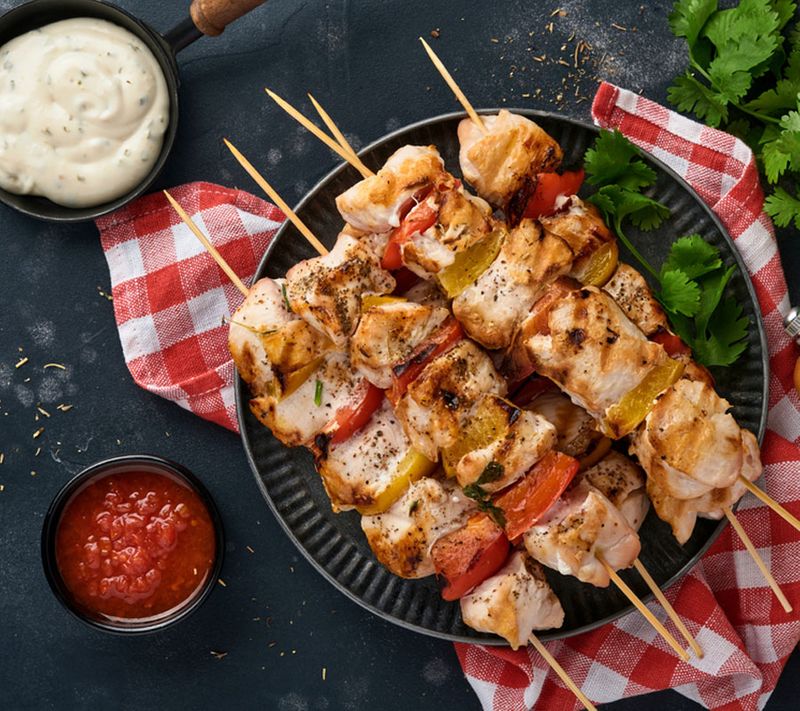 Deliciously succulent, aromatic and creamy, Afghani chicken tikka is one of the best Indian starters non-veg. Small to medium chunks of chicken are marinated in a batter of hung curd, fresh cream, ginger-garlic paste, lemon juice, cardamom and pepper powder. These chunks are then char-grilled on a skewer till they ooze flavour and are cooked completely.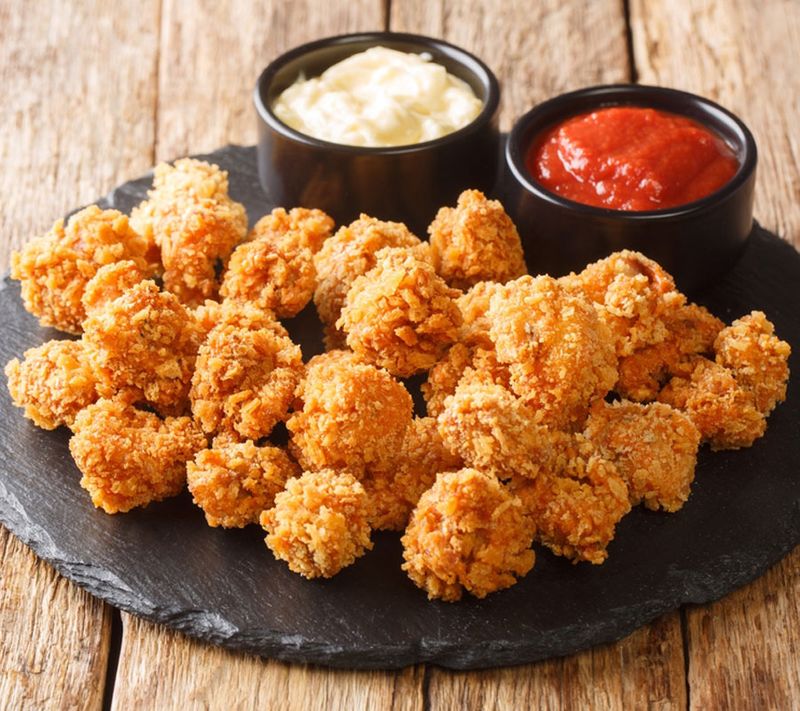 Non-veg snacks that are crispy, deep-fried or batter-fried on the outside and juicy on the inside are party favourites. One such non-veg starter is chicken popcorn. It is made using bite-sized boneless chicken pieces that are dipped in a spicy batter and re-coated with flour for that extra crunch. Fried to crispy golden, spicy chicken popcorn is soul-satiating finger food for parties.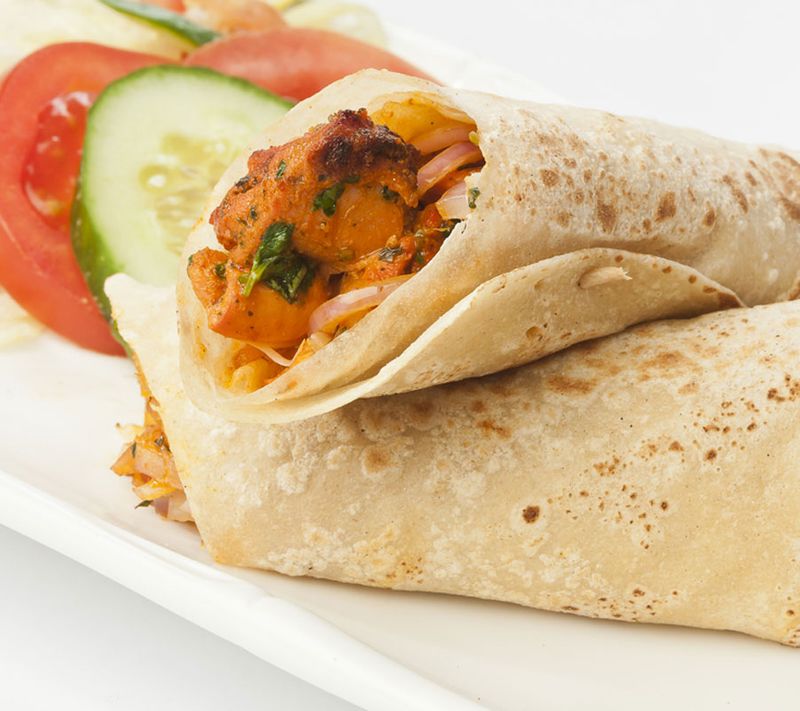 Add the classic chicken kathi roll to your non-veg starters menu for a flavourful burst in every bite. Yummy street food that is super filling and hearty, the kathi roll has juicy roasted kebabs delicately wrapped in a flaky all-purpose flour paratha. With just a touch of zesty coriander chutney, spiced onion slices and drops of lemon, this mouthwatering starter will be flying off the plates within seconds.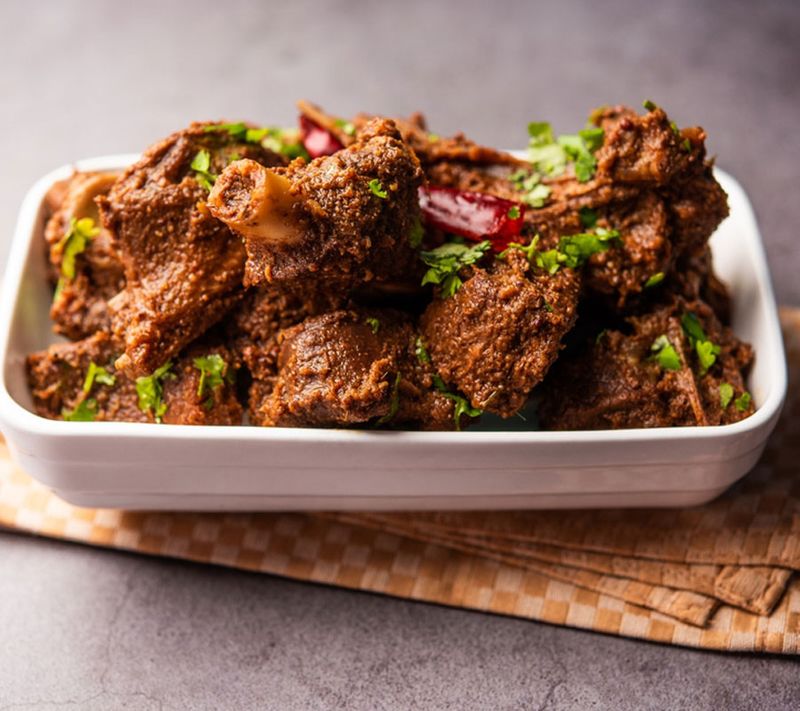 Add this version of mutton sukha to your non-veg starters list and thank us later. It's a dry meaty dish prepared with marinated chunks of mutton for a wholesome touch. This recipe is a true-blue Maharashtrian-style mutton sukha where the marinade is made using a dry coconut paste and cooked with traditional Indian spices till the meat is succulent and tender. Topping our list of non-veg snacks, the mutton sukha can be served as it is or with a side of bread to soak up the flavourful juices from the meat.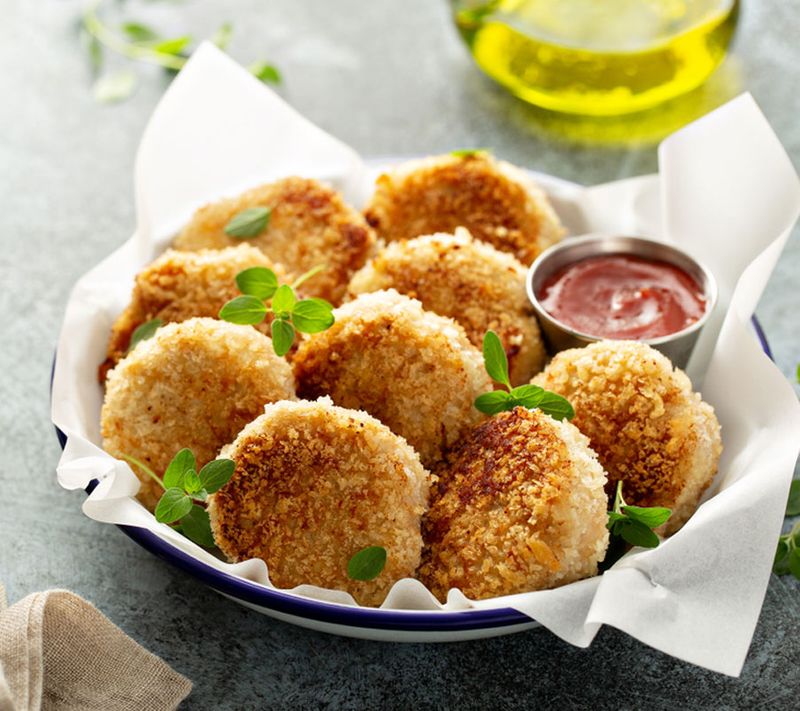 When curating a menu of non veg starters for a party, it is always nice to have a mix of different meat-based dishes. These fish cakes will bring an umami flavour to a party menu otherwise dominated by chicken and mutton. It is made using basa fish that is first boiled and then mixed with potatoes, spices and bread crumbs to form a dough. Medium-sized flat tikkis or cakes are shallow-fried and served with a refreshing tartare dip.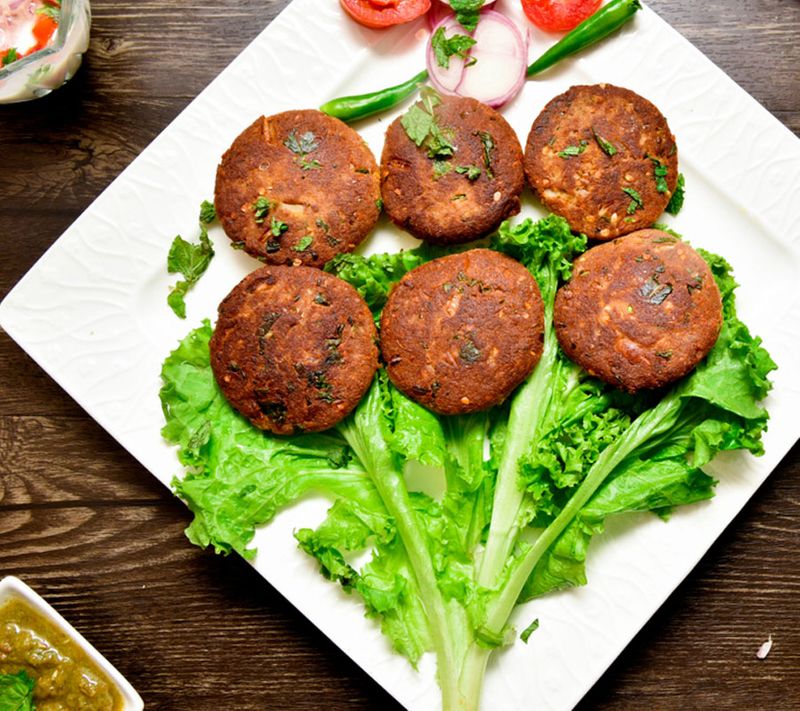 Non-veg snacks at a party should be two things — delicious and bite-sized. These melt-in-your-mouth shami kebabs are a combination of traditional spices and a tangy qaliamba. Originating from authentic Mughlai cuisine, this dish will be the 'something different' you want on your party menu. Qaliamba is made using sliced raw mangoes and sugar that becomes a topping on the hearty shallow-fried golden brown kebabs. Every mouthful will be a scintillating burst of spicy-sour flavours.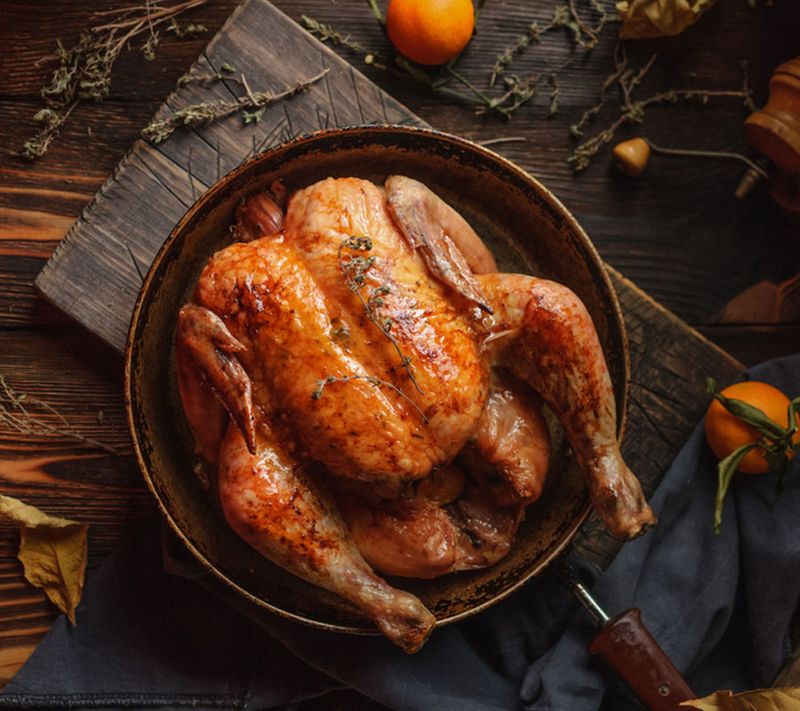 This desi take on the continental non-veg starter hits different after two glasses of wine. Chicken sajji is a remake of the iconic chicken roast from the lanes of Rawalpindi. A special sajji masala is gently rubbed on the whole chicken and slow-cooked on a tandoor. If you do not have a tandoor at home, you can always use an OTG or electric tandoor to get a similar flavour. Cut the whole chicken into bite-sized pieces and serve with onion rings and coriander chutney.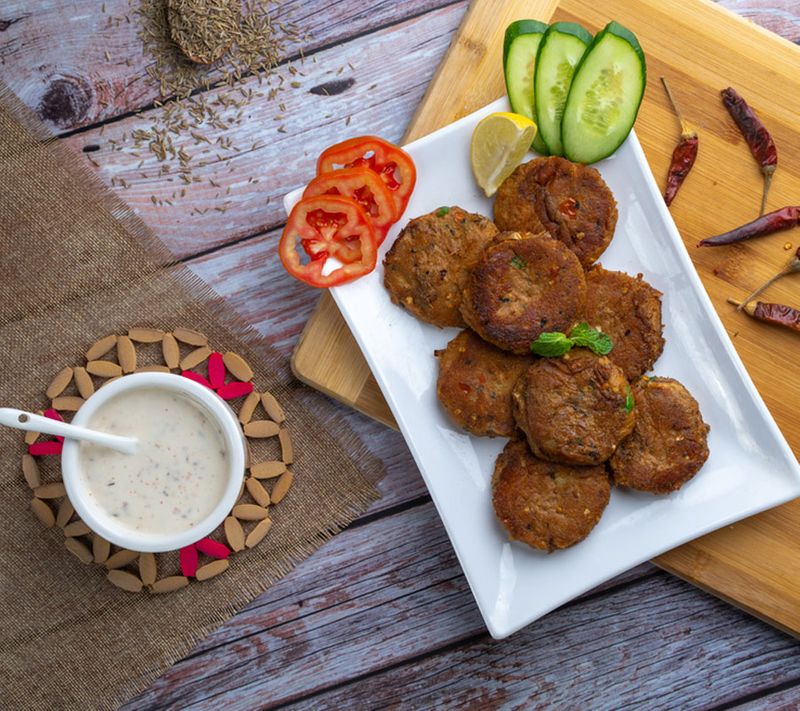 Exotic non-veg starters like chapali kebab require a tad bit of effort but the results are so rewarding. A traditional Pashtun-style food, chapali kebab is a minced meat dish made using either mutton or beef, along with maize flour, eggs, veggies and a variety of flavourful spices. Shallow-fried till crispy on the outside, they melt in your mouth and crumble decadently as you bite into them. Serve these kebabs with onion, chutney and a fresh yoghurt cucumber dip.
So, these were our recommendations for eight non-veg snacks that are guaranteed to be lip-smacking hits at your next house party. If you love hosting at home, these meaty dishes will become a household favourite even on regular days. Some recipes are easy and some are slightly laborious, so let us know which recipe you loved the best.
---
Photo: Shutterstock