Does eating vegetarian for dinner sound boring to you? Well, it's time to change that mindset and taste these mouthwatering veg items for dinner. Be it cooking a meal for a family, hosting a small get-together, or fixing a quick meal for yourself—we have curated easy Indian veg recipes for dinner.
Without further ado, let's dive into trying these delicious Indian veg cuisines right away.
1. Dal makhani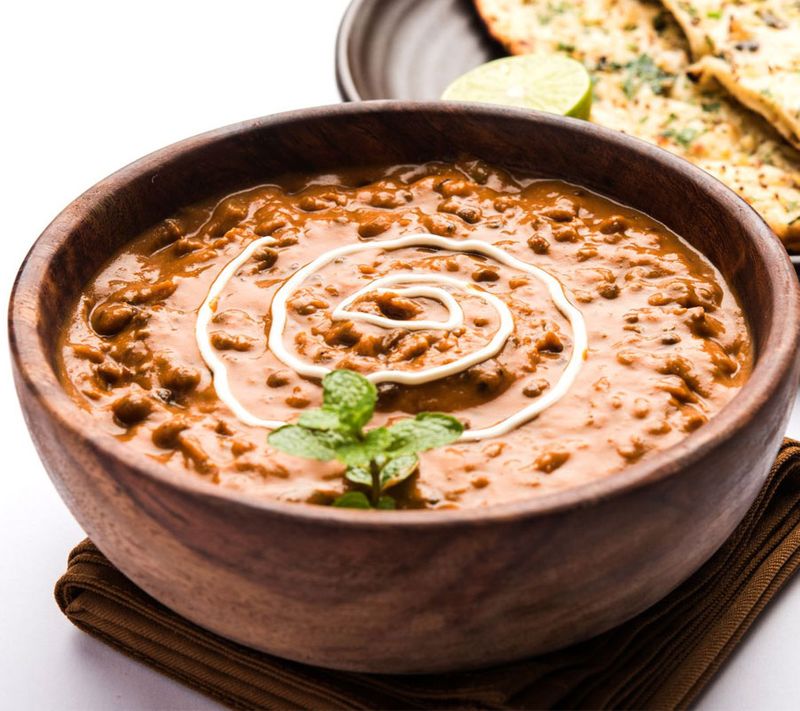 From full-time vegetarians to hardcore chicken lovers, no one can resist the tempting sight of dal makhani on the dining table. Black urad daal cooked to perfection at home with the spicy aroma of masalas and white cream is heavenly to taste.
No wonder dal makhani is one of the most popular Indian veg dishes for dinner.
2. Dum paneer kali mirch
When talking about a vegetarian meal, we cannot leave out India's favourite vegetarian item: paneer. Also known as cottage cheese, this ingredient has its own shahi section of veg dishes for dinner. And one of the dishes that is a delight for the taste buds is dum paneer kali mirch.
Dum-cooked paneer cubes dunked in aromatic yellow curry, topped with black pepper, are a sight to behold at the dinner table!
3. Satrangi biryani
No one can resist a good biryani. Although biryani is sought for its spicy aroma and meaty flavour, its vegetarian avatar is just as delicious.
From the veg biryani menu, satrangi biryani is of the most healthy Indian vegetarian recipes you can have for dinner. Loaded with the goodness of beetroot, bell pepper, carrot, zucchini, french beans, and mint—even kids won't be able to say no to this tasty vegetable delicacy.
4. Thai yellow curry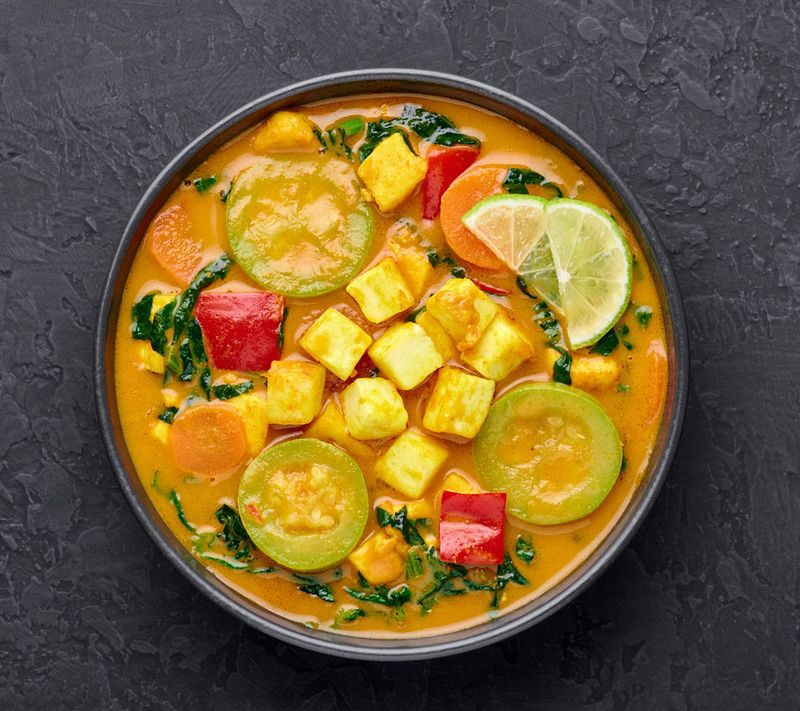 Confused about how Thai curry made it to the list of veg Indian dinner recipes? Just like desi Chinese, you can give Thai curry a desi twist too! Rich in galangal and lemongrass, this vegetarian dish is sure to impress your dinner guests. Add some healthy veggies such as carrots, broccoli, and eggplants—and you have another recipe to add to your vegetable dishes for dinner list.
5. Masala bhindi
Don't have much time (and energy) to stand for hours in the kitchen? Try this easy masala bhindi recipe that is sure to tickle your taste buds. Crunchy fried ladyfinger, coated in a spicy masala, and served with piping hot roti or parathas is the ultimate wholesome meal you need after a hectic workday.
6. Palak dal khichadi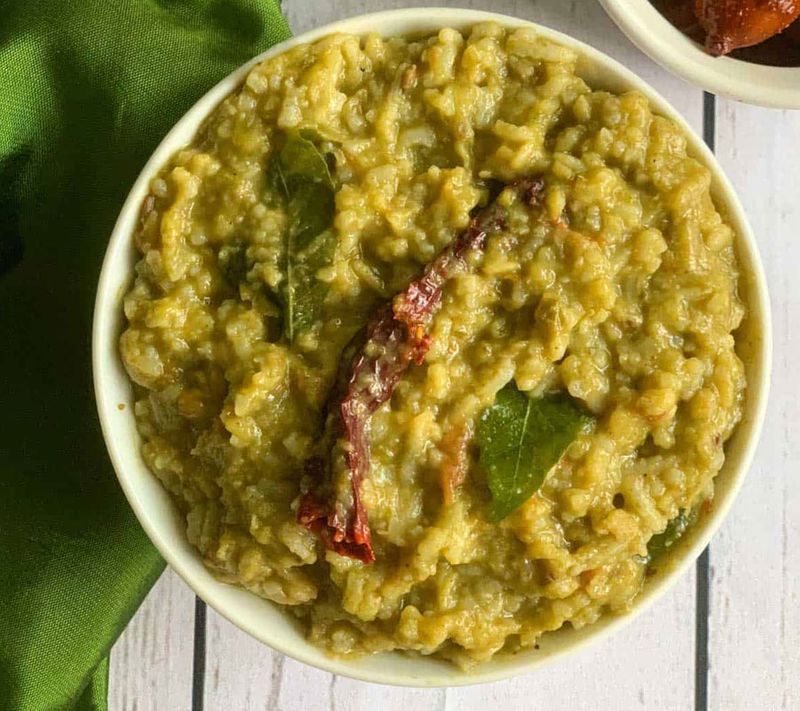 Another easy vegetarian recipe for dinner, even beginners can try this one! Loaded with the goodness of spinach, protein-rich dal, and spices—this is a wholesome meal you can whip up quickly, without compromising on taste.
7. Singhade ki kadhi
A popular vrat dish, you actually don't have to be fasting to try this delightful dish. Made with water chestnut (singhara atta) and sendha salt, this dish is usually served with samak rice during fasting days.
8. Madras curry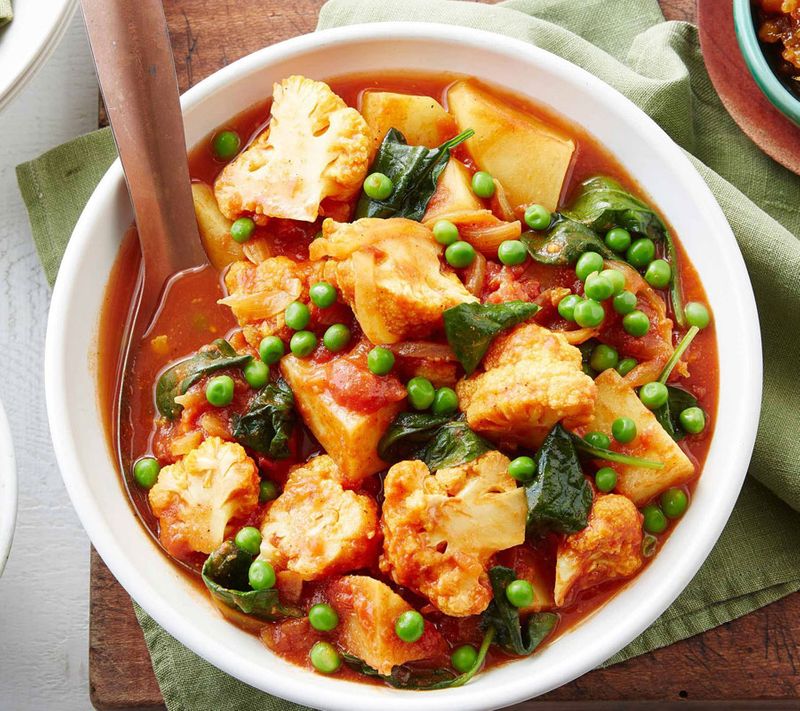 This curry will taste deliciously different from the curries you have tasted. Vegetable curry loaded with spices and coconut milk, this is a winner for those looking for easy and healthy Indian dinner recipes. For a wholesome meal, serve this curry with steamed rice, hot roti, or naan.
9. Gobi makhani
Even veg lovers can't ignore the call of flavourful butter chicken. However, if you follow a complete veg diet, you can certainly enjoy the flavours in a vegetarian avatar. This recipe uses the same ingredients and cooking process as traditional butter chicken—however, the meat is replaced with a whole cauliflower. Try making this recipe at home and customize the spices according to your taste. After you try this recipe, you will never have to wonder what to eat for a vegetarian dinner.
10. Bean and dill pilaf with garlicky yogurt
Don't let the fancy name of this dish confuse you! When you are out of vegetarian dinner recipe ideas, this simple yet tasty rice dish can be your ultimate saviour. Basmati rice, onions, vegetable stock, greek yogurt, and crushed garlic make this dish the ultimate winner.
Try one of these recipes today, or save this list of the best vegetarian food for later. So the next time you are confused about what to eat for vegetarian dinner, you will certainly find a healthy and easy answer from our list of the veg Indian dinner menu.
 
---
Photo: Shutterstock