The roots of Indian cuisine have travelled far and wide to reach corners of the world that were once unimaginable. One such integral dish of Indian cuisine is paratha. Fondly known as parathe, scrumptious bites of delicately kneaded flour are spiced with Indian spices and stuffed with a variety of delicious stuffings. There are so many types of paratha that even if you ate a different one every day of the month, you'd still never repeat a recipe. Some are made with a lip-smacking vegetarian stuffing, some with eggs, and other paratha varieties can be eaten as is on the side with a curry.
The real MVP of Indian breakfasts, paratha is a wholesome meal that can be made more nutritious with healthy stuffings or a side dish. Having eggs and bread, or cereal and milk is cool, but on days when you miss your culinary roots, a piping hot plate of parathe will save the day. Doused in homemade ghee and served with a dollop of butter and curd on the side, there is no paratha recipe that we Indians don't relish.
A classic in the Indian household, we eat paratha on days we crave something soul-satiating, heavy, and when you're just plain confused. Elevate meal times up a notch with different types of paratha that are packed with flavour and a great alternative to the same old boring chapati. A refreshing take on classic Indian bread, try your hand at a delicious paratha recipe and watch them fly off the plate in seconds. 
7 best paratha recipes for you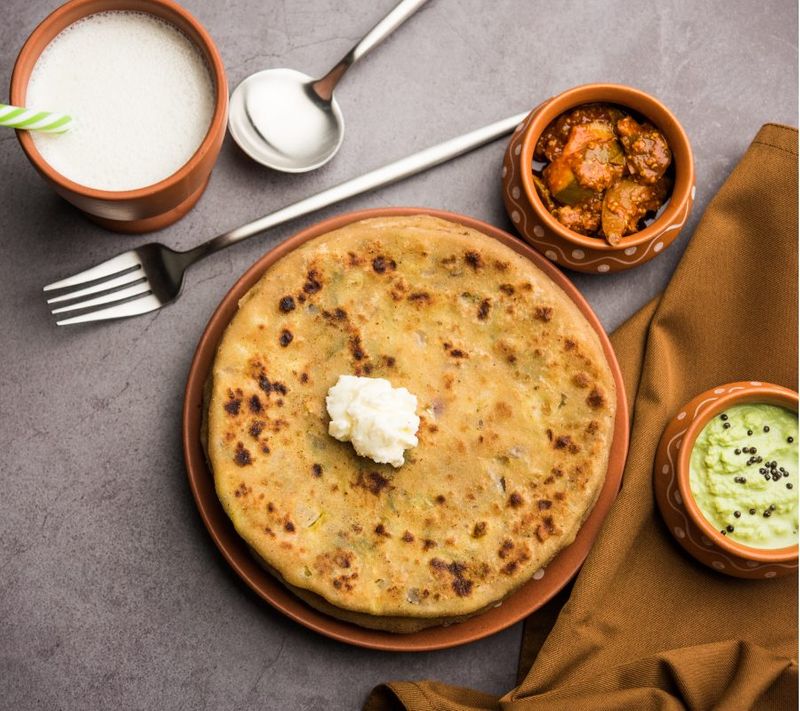 A staple in every Indian home, this aloo paratha recipe is usually passed down generations because it is just delicious. Enjoy it as a meal or a snack, and you'll be grinning cheek to cheek all day. With its roots in North India, the quintessential aloo paratha has slowly made its way all over India. The aloo stuffing uses boiled and mashed potatoes, onions, ginger, freshly chopped coriander, and anardana or pomegranate powder. Mildly seasoned with salt, the paratha is cooked on a traditional iron tawa with ghee.
A blob of butter, fresh curd, and a glass of lassi is the breakfast of our dreams!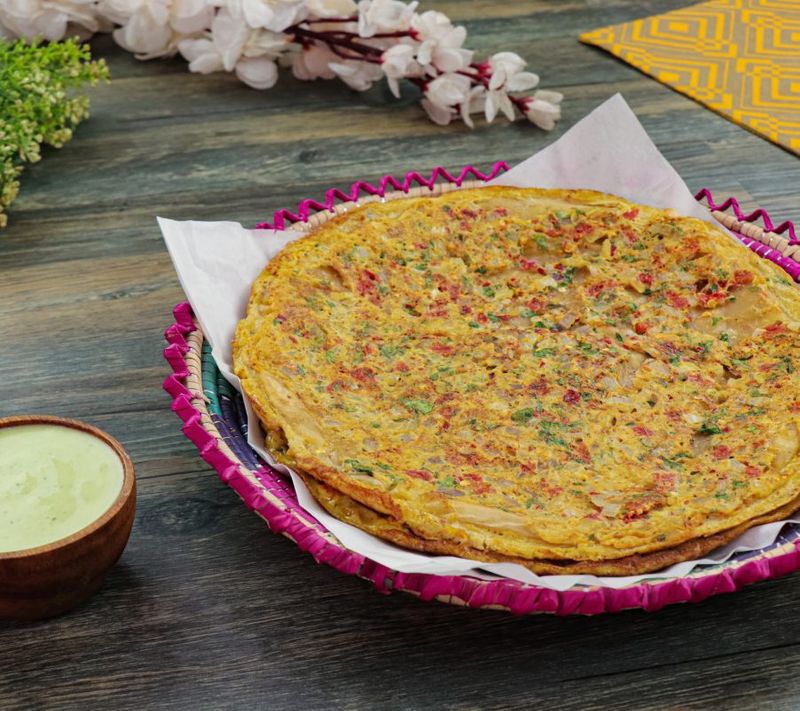 The international cousin of your traditional stuffed paratha, this different paratha recipe is quite popular in South India. Anda paratha, or egg parotta as the locals call it, is made with either an egg or a mixture of eggs and potato. In the North, anda paratha is commonly served with a curry or onion and tomato raita. The crispy, flaky egg paratha recipe gets its fragrant flavour from the addition of Indian spices, but you can also add minced meat to make the meal more hearty. It is one of the best types of paratha to have as a comforting homely meal after a long and tiring day.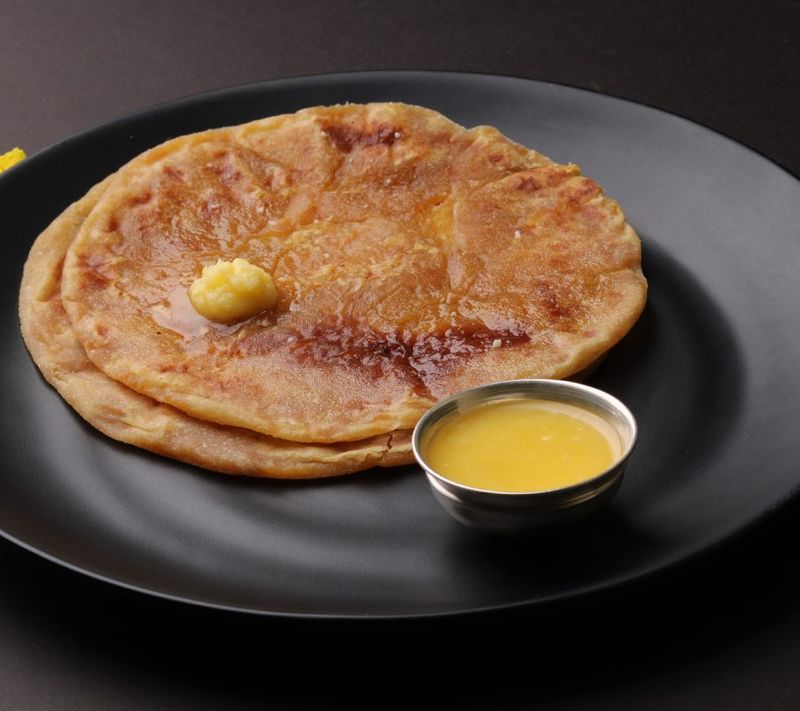 An easy paratha recipe that will satiate your sweet tooth without adding unhealthy calories. Typically a winter dinner dish, the gud til ka meetha paratha is made using jaggery and til (sesame seeds). Originating in the remote village of Punjab in Northern India this wholesome village dish was eaten to keep the body warm during winters. Jaggery aids in maintaining body temperature and haemoglobin levels. A tasty and healthy paratha recipe where gud is melted with water and mildly spiced before mixing it with flour. Serve the paratha hot with ghee and curd.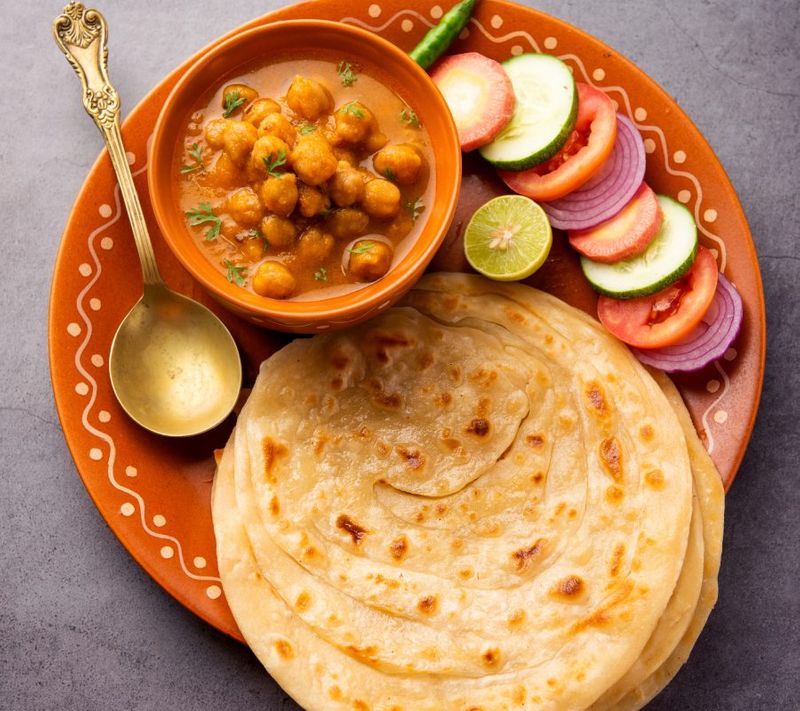 There are so many types of parathas, but an authentic do parat ka paratha with a traditional curry is incomparable. As the name suggests, this paratha recipe is a crispy, flaky double-layered Indian bread, which is very similar to the laccha paratha. This recipe calls for a decadent stuffing of finely chopped walnuts, cashews, pistachio flakes, almond flakes, and raisins. Eat this hearty but wholesome paratha with curd, pickle, and fresh coriander chutney.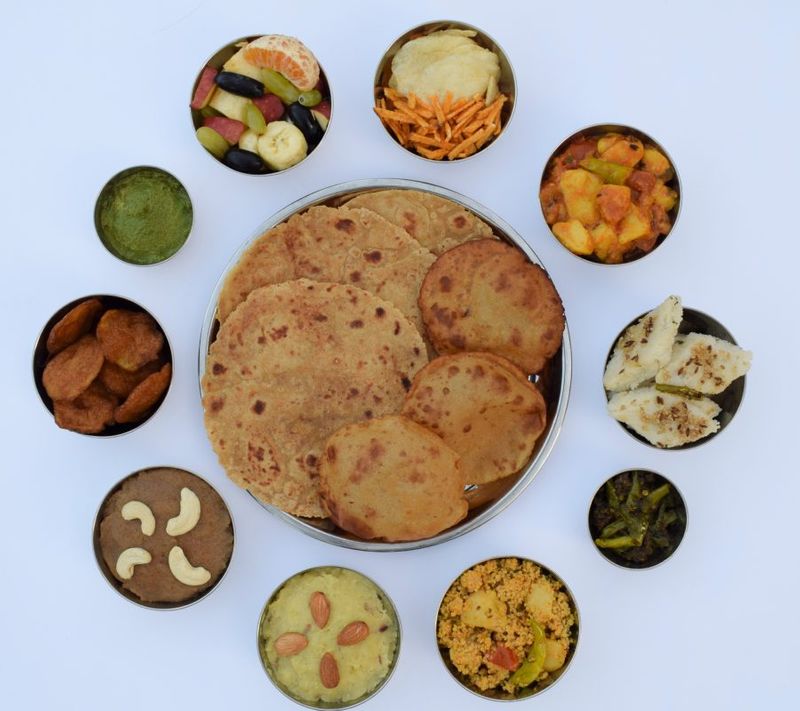 India is a country where people observe fasts for various reasons - religious or for and pray to the lord on special occasions. During this time, no onion-garlic is used in meals, and vrat special delicacies are made. A superfood paratha recipe using rajgira flour, also known as Amarnath, is eaten. You can eat this paratha regularly as an alternative to chapati as it has twice as much protein as any other millet or dals. Rich in fibre, manganese, phosphorus and iron, the rajgira paratha stuffed with paneer is a tasty and gluten-free meal that can be eaten guilt-free with homemade white butter and curd.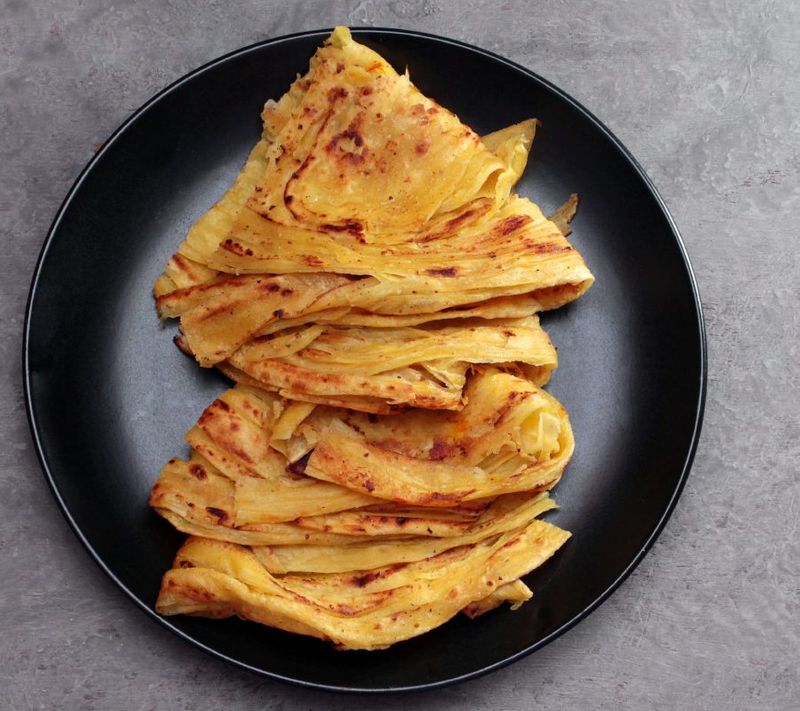 Originating in Jaffna, Sri Lanka, the Malabari parotta is a famous South Indian bread that is eaten with both vegetarian and non-vegetarian curries. Made using refined wheat flour, egg, and oil, the dough is rested for half an hour before it can be rolled out and cooked. The resting time is crucial to give the parotta its light, flaky texture that is scrumptious with every bite. Cooked till golden brown, the flaky paratha tastes divine with a traditional South Indian-style egg curry. You can try this paratha recipe for your next house party to impress your guests.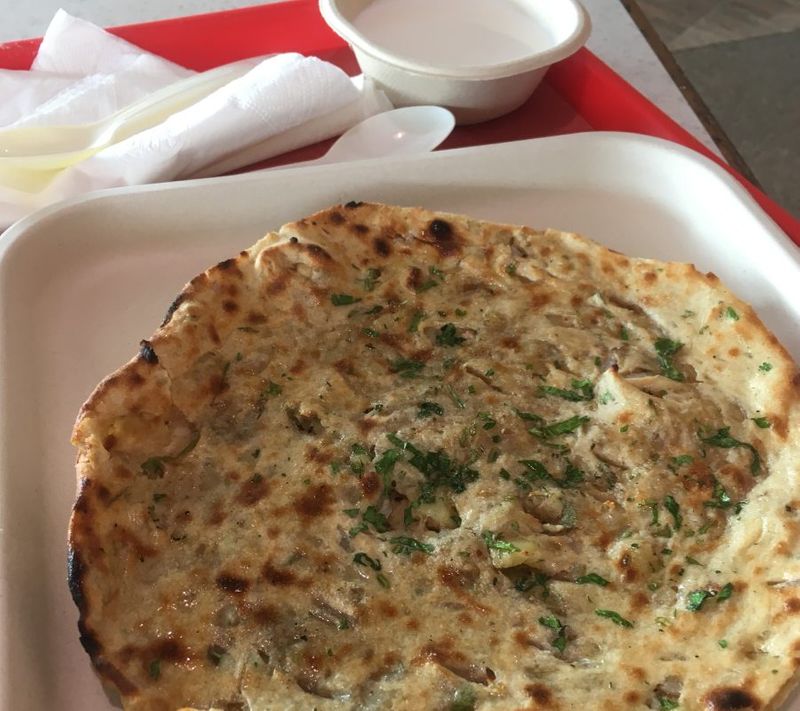 North India's favourite paratha recipe, the pyaaz wale parathe has crossed cultural borders to become a staple in every household today. Delicious stuffed flatbread with a hearty filling of chopped onions, boiled and mashed potatoes, and Indian spices make a nutritious breakfast or snack item. Filled and rolled out in small balls of whole wheat dough, the parathas are fibrous, low in cholesterol, and rich in minerals, which will give you the energy to power through a hectic day. Cook them in homemade ghee and serve them hot with mango pickle on the side.
Cuisines from across Indian can be quite dynamic. You don't have to whip up a five-course meal to reminisce about home; a humble paratha will do the job. When you are running late, looking for a one-dish meal that is wholesome, or simply craving a plate of hearty goodness, try these seven types of paratha recipes that are anything but boring. 
---
Photo: Shutterstock