In an exclusive interview, TV actor Abhinav Shukla, who has wooed us with his acting skills in shows like Silsila Badalte Rishton Ka, and entertained us in Big Boss 14, talks all things food. From his favourite street food to the ghar ka khana he can't get enough of and more, here are some foodie secrets you didn't know about the actor. 
Psst… don't miss point number 7!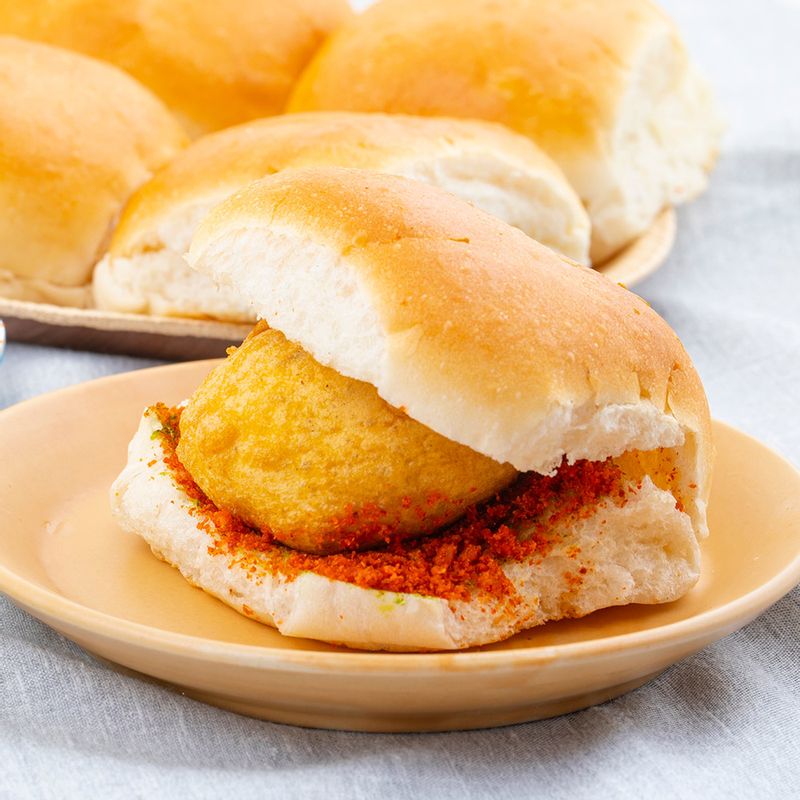 Ask Abhinav what street food is his go-to and the actor, with no second thought, responds vada pav, fast food which has its origins in the city of dreams, Mumbai.

Born and brought up in Ludhiana, Punjab, Abhinav's favourite ghar ka khana has always been aloo parathas. The TV actor reveals aloo paratha holds a special place in his heart because he has grown up eating it. Most of his food memories from childhood are of his mother making aloo paratha for breakfast almost every morning.

Abhinav doesn't believe in cheat meals. "I don't have the word cheat in my dictionary. I eat whatever is cooked for me," says the actor.

Many may not know this but Abhinav is a completely no-fuss person when it comes to food. When asked what his daily meals look like, Abhinav says he eats whatever his wife and fellow actor Rubina Dilaik cooks for him. It can be anything from peanut butter sandwiches to parathas or any other everyday Indian food.

When it is snack time, Abhinav prefers to eat foods that are light on the stomach. His go-to meal for this time of the day is a salad (mostly, a green salad) or a bowl of peanuts.

When we enquired about that one thing that's always in his fridge, the TV actor took the liberty to give us two items and said: peanuts and coffee beans. He can eat peanuts at any time of the day, confesses the actor.

If there's one thing he absolutely can't live without, apart from Rubina, of course; it has to be mangoes. Abhinav happily admits that he is obsessed with mangoes and can eat almost 5 kgs of mangoes at once. WOW, that's some crazy love there!

When he's in the mood to dine out, Abhinav's favourite restaurants in Mumbai are Indigo Delicatessen in Bandra and Olive Bar & Kitchen in Khar.
---
Photo: Shutterstock