Eid Ul Fitr 2023 is just around the corner, and with it comes the anticipation of festivities and joy that are synonymous with this festival. Muslims worldwide celebrate this occasion together, expressing unity and gratitude for the blessings bestowed upon them. Eid Ul Fitr is a time for reflection, sharing, and wishing for the collective well-being of all.
Eid Ul Fitr is also a time for feasting and enjoying delicious food with loved ones. This festival brings people of all backgrounds together, and the aroma of delicious food fills the air. We have got you covered if you want to impress your guests with some delectable dishes this Eid Ul Fitr 2023.
We present to you 7 hearty food recipes that capture the essence of Eid and are simple to follow, even for those who aren't seasoned kitchen experts. These mouth-watering Eid Ul Fitr dishes will tantalise your taste buds and leave your guests asking for more. So, go ahead and give these Eid Ul Fitr recipes a try at home and surprise yourself with your newfound culinary skills. Eid Ul Fitr Mubarak!
7 Must-Try Delicious Eid Ul Fitr Recipes To Try At Home This Eid
Eid Ul Fitr is a time to enjoy delicious food with loved ones, and a wide variety of traditional dishes make up the perfect food to eat in an Eid Ul Fitr spread. Check out these 7 must-try Eid Ul Fitr recipes that we've handpicked for you to make at home.
1. Chicken Biryani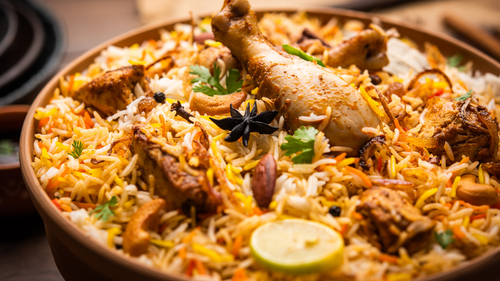 Can you even fathom celebrating Eid without the fragrant and flavoursome biryani? This dish, crafted with utmost precision and infused with aromatic spices and tender chicken, is a showstopper that elevates the festivities of Eid-Ul-Fitr as nothing else can. A biryani aficionado cannot settle for anything less than perfection when it comes to taste, and many aspiring chefs are intimidated by the intricate process of preparing it. But fear not, as the legendary MasterChef Pankaj Bhadouria has shared her meticulously detailed recipe for the perfect chicken biryani. Whip up a batch of this delightful dish for your guests and watch them clamour for second and third servings. Check out the detailed recipe for chicken biryani here.
2. Shami Kabab Aur Qaliamba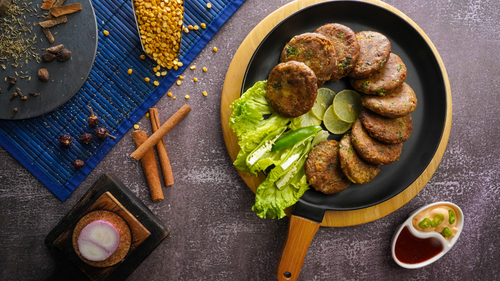 No Eid celebration is complete without the succulent shami kebabs that melt in your mouth, leaving you with an explosion of flavours. Chef Harpal Singh Sokhi has the perfect recipe to jazz up your shami kebabs this year with his shami kebab aur qualiamba creation. This delectable dish combines spicy and tangy flavours to have your taste buds dancing joyfully. The best part? The recipe is so easy to follow that your guests will think you're a pro chef. Bring on the compliments this Eid Ul Fitr 2023! Check out the full recipe of shami kebab aur qualiamba here.
3. Lahori Dahi Bhalle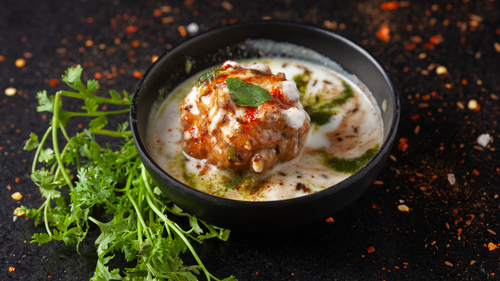 Spread happiness in Eid Ul Fitr 2023 with the delightful dahi bhalle that will leave your guests craving more. Whether you're a novice or a seasoned cook, you'll be amazed at how scrumptious the Lahori dahi bhalle turn out with the help of Chef Harpal Singh Sokhi's recipe. This dish brings the authentic taste of street-side Lahori dahi bhalle to your kitchen, and your guests won't believe you made it. You might even end up making it your signature dish! Psst, don't reveal our little secret to your guests. Check out the detailed food recipe for Lahori dahi bhalle here.
4. Singhade Ki Kheer & Malpua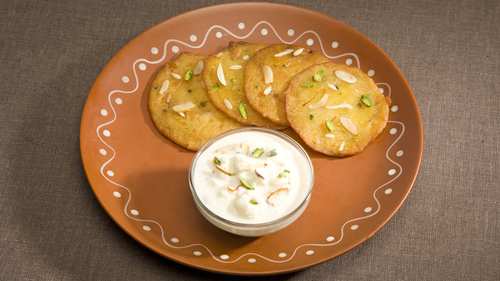 No Eid celebration is complete without a sweet dish, and what better way to do it than with the traditional malpua? But why settle for just one dessert when you can surprise your guests with the healthy yet indulgent singhade ki kheer in just 10-20 minutes? This heavenly combination of kheer and malpua will leave your guests in awe of your culinary skills and craving for more. Beware, they might even ask you to host their next party! Discover the recipe for this delectable singhade ki kheer & malpua combo by the renowned chef Pankaj Bhadoria.
5. Chicken Shahi Korma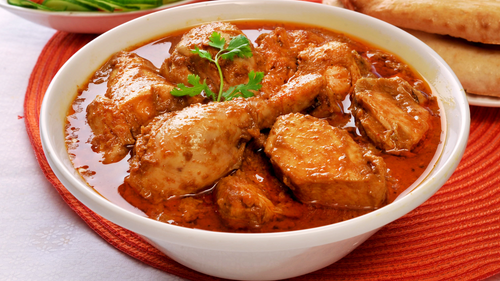 Indulge your taste buds in the regal flavours fit for a king or queen with the delectable chicken shahi korma. Let Chef Ruhi Babu take you on a culinary journey with the traditional Mughlai recipe that boasts a perfect harmony of aromatic spices, succulent chicken, and velvety cream. This heavenly dish will impress your guests and leave them wanting more. With an easy-to-follow recipe, you'll be amazed at how effortless it is to create such a divine masterpiece in your kitchen. So go ahead, give it a go this Eid, and watch as your guests become avid fans of your culinary prowess. Check out the recipe for chicken shahi korma and savour the flavours of royalty.
6. Kabuli Pulao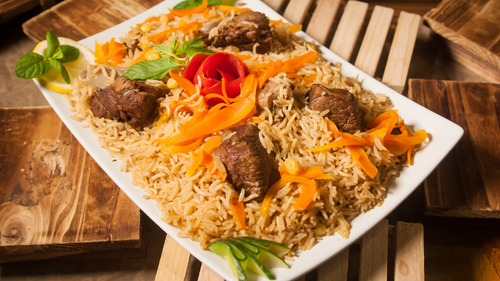 Looking to add some variety to your Eid feast beyond the classic biryani? Then get ready for an explosion of flavours with Chef Harpal Singh Sookhi's kabuli pulao recipe. This heavenly dish hails from Afghanistan, Pakistan, and Central Asia and is a popular meat preparation that is light, perfectly seasoned, and aromatic. The best part is that this pulao won't weigh you down, making it an ideal addition to your food to eat in Eid Ul Fitr spread for guests who want to keep their intake in check. So, try this kabuli pulao and watch your guests relish this exquisite dish. Check out the full recipe for kabuli pulao.
7. Sheer Khurma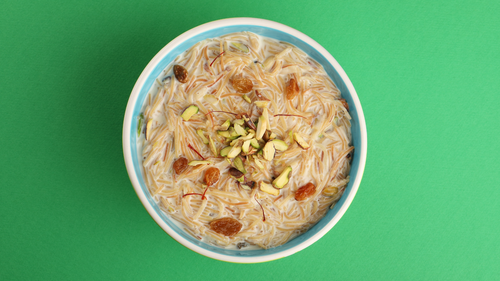 Get ready to end your Eid feast on a high note with this luscious sheer khurma recipe! With every heavenly spoonful, your taste buds will explode with the perfect balance of sweetness and creaminess. Your culinary expertise will floor your guests as they savour every bite of this traditional dessert. The recipe for sheer khurma does require a bit of time, taking around 40-50 minutes to prepare. But trust us when we say it's worth every second of the effort! The result is a rich, creamy dessert that will make your taste buds dance joyfully. So, if you have the time to spare, don't hesitate to try out this fantastic Eid Ul Fitr recipe by Chef Sweta. Your guests will appreciate the effort, and you'll be rewarded with a truly unforgettable dessert. The full recipe for sheer khurma is here.
These 7 mouth-watering Eid Ul Fitr recipes are the perfect way to celebrate the festive season with loved ones. With a diverse range of dishes from chicken biryani to sheer korma, there's something for everyone. Thanks to their precise instructions, these recipes are easy to follow and require minimal culinary expertise. So, what are you waiting for? Add these dishes to your repertoire and impress your guests with your culinary skills. Happy cooking and Eid Ul Fitr Mubarak!
---
Photo: Shutterstock