"Eid is far beyond Haleem and Biryani. In fact, both these dishes are very generic and can be eaten irrespective of days and celebrations," says MasterChef India 2016 Finalist chef Sadaf Hussain, and we totally agree! When you think about Eid as a celebration, the dishes that usually pop up in your mind are the festive regulars like sheer khurma, haleem, biryani, and phirni. While these are extremely delicious, there's more to Eid—including long-lost traditional recipes and dishes.
Slow traditional cooking has taken a backseat
With time, ordering in or going out is preferred over long hours of cooking at home that requires patience; needless to say, these days we lack both. That being the case, some of the age-old traditional Eid dishes—like gosht halwa, a dish with its origin in Rampur, made of finely mashed lamb meat simmered with milk, cardamom, sugar and mawa; yakhni,a rich, creamy, and flavoursome yogurt gravy made with mutton or lamb; lamb korma that features meat gently simmered in an aromatic yogurt or cream sauce for an hour; mutton kaleji, a spicy semi-dry dish made with goat liver, and many such dishes—have faded into oblivion.
Eid-ul-Fitr is about all things sweet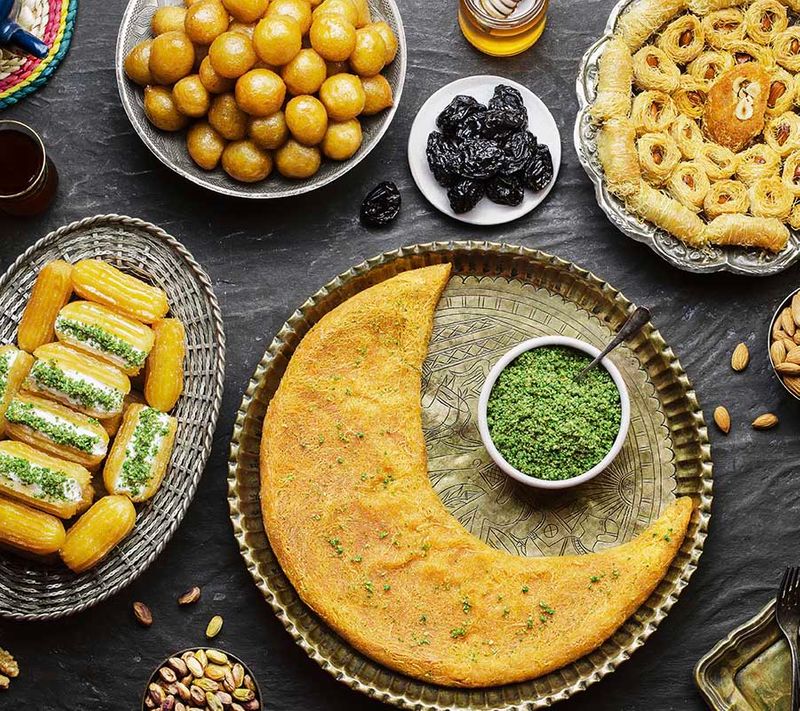 However, things are different when you visit a Muslim home on Eid-ul-Fitr, also popularly called Meethi Eid, which essentially means that they would mostly eat and offer sweet food. Chef Hussain fondly remembers Eid spreads: "In our family, we make five to seven kinds ofseviyan from sheer khurma to dry seviyan. One prep which I believe is underrated and also not seen easily is kimami sewai. Kimam is sugar syrup. This preparation requires precession because if your sugar is not melted properly, the sevai you are making will turn into something else. Mostly kimami sewai is extra sweet as compared to the other dishes and perhaps that could be the reason why people in modern times are removing themselves from it."
The long-lost recipes of Eid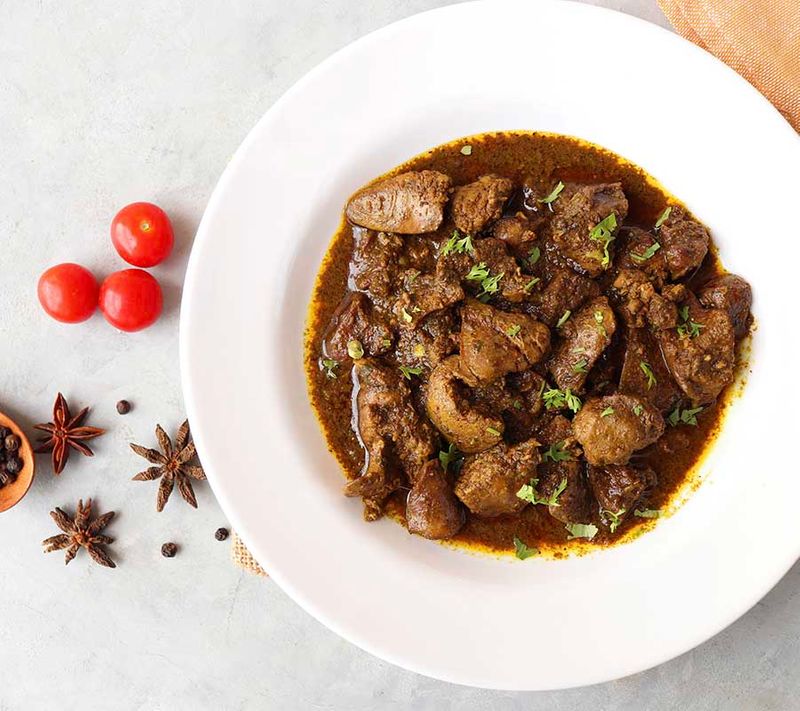 Chef Hussain recalls another long-forgotten delicacy bheja and how this one dish has almost disappeared from a home kitchen, "I don't remember eating this at a fancy dastarkhwan in Delhi or Mumbai. You will surely get the bheja curry on the streets of Purani Dilli or Mohd Ali road; but they also go in Nahari these days." 
Highlighting masala bheja, one of the delicacies that many have not heard, seen, or eaten, Chef Hussain says: "It takes time and patience to cook a delicious dish, and there's a dearth of both. It might also not sound appetising to many and could be a reason why it is not on regular dastarkhwan."
For many, the understanding of Eid is limited to the belief that Indian Muslims eat only meat, which again is not correct. Vegetarian dishes like traditional Hyderabadi bagara baingan and dahi vade barely find a mention and are generally overlooked. Stressing on the same, Chef Hussain recalls: "Dahi phulki and dahi vade are something which to many might sound alien on Eid Dastarkhwan. I have grown up on dahi phulki and dahi vade, and used to look forward to it every Eid. Dahi vada now has become more popular and dahi phulki has taken a back seat. Vade are made out of urad dal while phulki are from besan or moong dal."
Healthy alternatives for Eid spread
Moving to something refreshing and healthy, Chef Ajay Chopra suggests three dishes to try this Eid that are not only delicious but nutritious too. A musk melon sherbet—blended with sabja and aromatics like khus ki jadd or kewra, it is an integral part of Iftar since it nourishes the body after long fasting. A dry fruit chaat, also known as kushta that includes a heady mix of makhana, dates, dried apricots, almonds, and pistachios tossed in desi ghee and subtle spices. It is a good source of protein, healthy fats, fibres, vitamins, and minerals. Another dish to try this Eid would be siri paya—slow stewing of goat head and trotters with subtle spices, aromatic herbs, and very basic seasoning, it is packed with flavours and nourishments.
Chef Chopra explains: "Low and slow cooked meat actually helps to aid digestion and gut health, supports immune function, improves joint health, and helps to promote sleep. Refreshing juices helps to maintain blood pressure, promote digestion, help in hydration, boost skin health, and contains a variety of nutrients. Kushta, as already mentioned, is loaded with nutrients and minerals."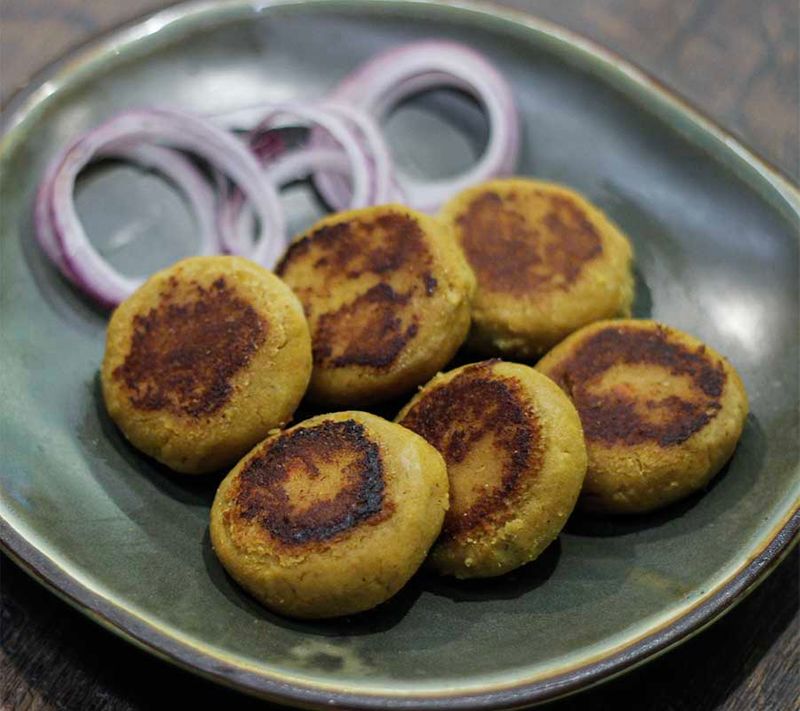 Another dish to try this Eid—suggested by Ajay Rana, head chef, Iktara—is buff shammi kebab—a beautiful blend of buff meat, gram dal, and spices. Shaped with love and care, and slow cooked to give a crisp texture on the outside, it's a great snack for a dinner party and a great alternative to the usually found mutton shammi kebab. Next up is a treat for all meat lovers, keema kulcha—minced mutton and Indian spices mixed together and stuffed inside the perfect Indian bread.
Regional Eid spread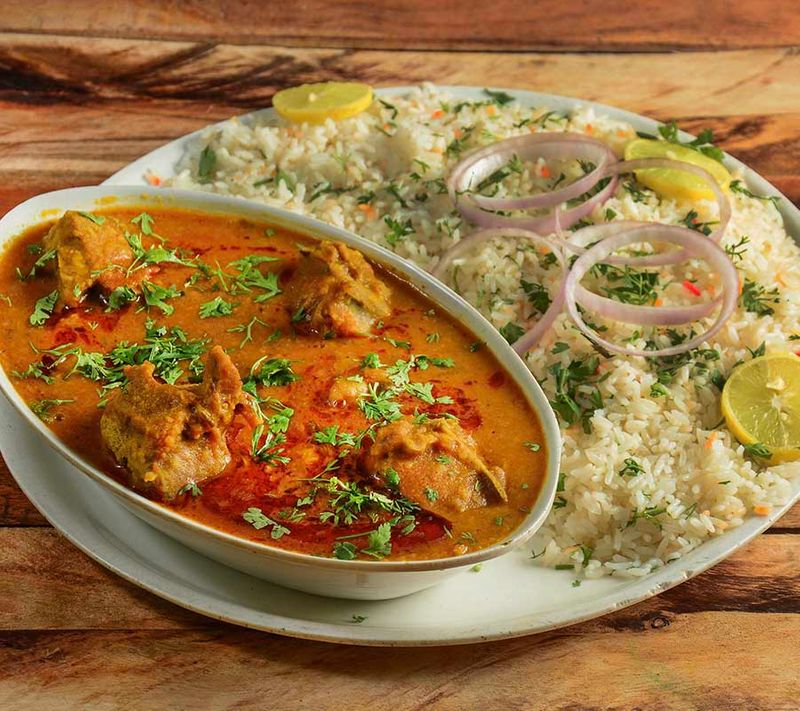 In Kashmir, a customary Eid morning starts with doodh kehwa along with the sweet local bread kandi kulcha. Another unique dish found in Kashmiri homes, especially on Eid, is aab ghosht, in which mutton is cooked in sweet milk. In Konkan areas, sandan (steamed rice cakes) and mutton curry are the highlights of the spread. Moving to the South, for Tamil Muslims, Thakkadi (rice balls dunked in mutton salna) and Dalcha (sambar with mutton bones) are a must-have on Eid. 
---
Photo: Shutterstock