You could perceive a degchi of biryani, merely, as a cauldron of layered rice, with aromatic spices, juicy meat, and if from Kolkata, then some roly-poly potatoes. Or, you could visualise in it, years of history, politics and culture, metamorphosising with the changing dynamics of our society. Food is – like it or not – as much political as it is about nourishment and family gatherings. Because it is cultural and a reflection of who we are.
Growing up in a Bengali Muslim household in Kolkata, where the culture of music and dance (unlike Bengali-Hindu families) was nascent, where alcohol was taboo, festivals – only two in a year: Eid ul Fitr and Eid al Adha, the festival of sacrifice – were subsumed in a pious sort-of calm. The only thing to really celebrate was food. It was the centre of all celebrations and the epicentre of my mother's existence, the same as many other Muslim women like her.
And yet, as a food writer, I haven't, so far, seen Muslim chefs donning the covers of the top food and/or lifestyle magazines. Or, being celebrated the way "celeb" chefs are for putting Mappila, Kokni - a sub-ethnic group from the Konkan region - and Bohri food on India's culinary map. Part of this can be attributed to these cuisines seldom finding a place on popular restaurant menus, which have only now, begun experimenting with regional Indian food. And partly, with the historical and political otherising of the community, especially its women.
There are a few exceptions such as The Bohri Kitchen's Munaf Kapadia and the queen of Moplah food, Abida Rashid. There's also chef Imtiaz Qureshi, a torchbearer of Awadhi cuisine and the man behind famed brands like, Delhi's Bukhara and Dum Pukht (he was the Grand Master Chef of ITC Hotels), who became the first one to bag a Padma Shri in 2016.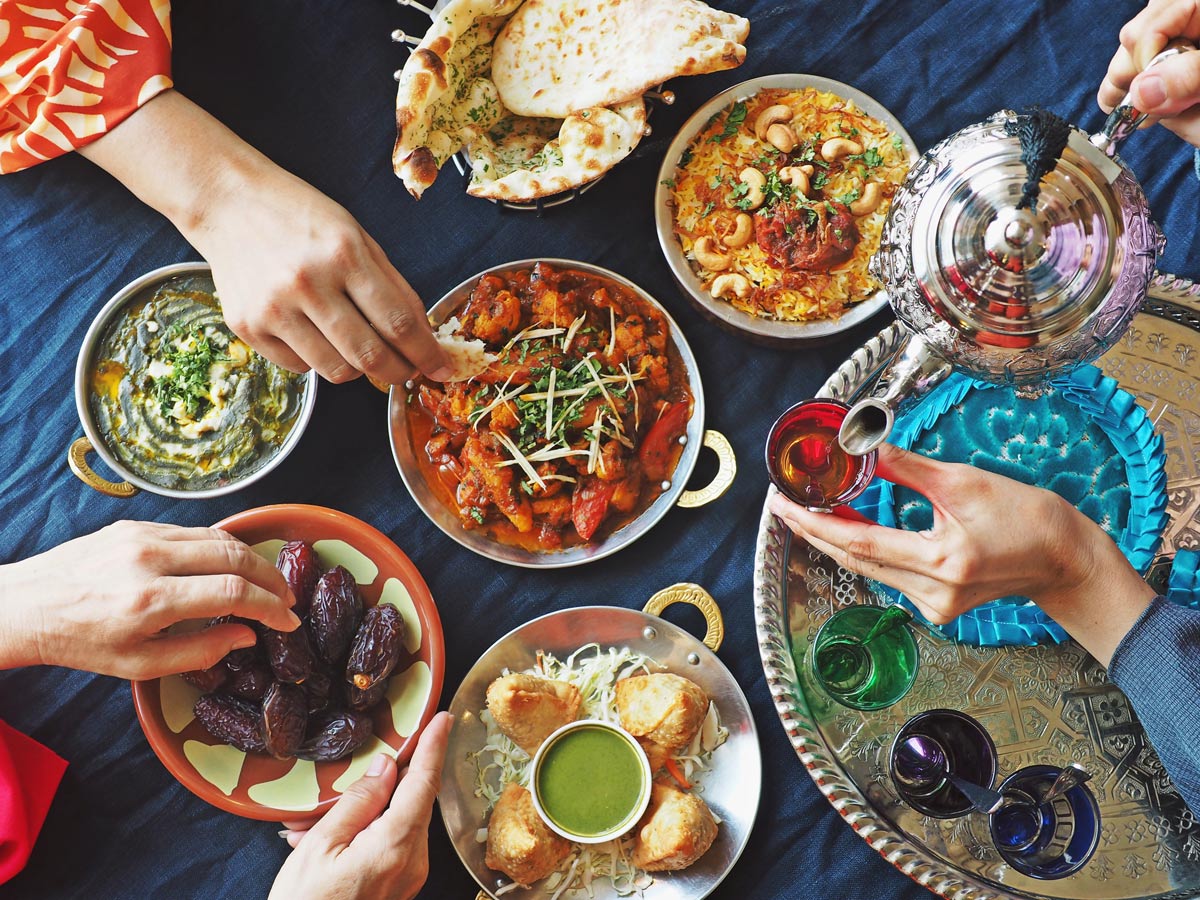 Perhaps, it has been doubly challenging because the real heroes of Muslim food are its women, who have spent years perfecting heirloom recipes and eid special food, serving up lip-smacking parathas, kebabs, bhunas, cutlets and koftas, improved by progenies, using clever formulas, refreshing spice mixes and sometimes, ingenious shortcuts. Their craft, however, has evanesced, only to remain as a mnemonic device used to revisit and return to our culinary legacy.
Today, as the conversation around identity and food finds fresh fervour, many Muslim women are becoming cognizant of the recipes that are already lost. And are making an effort to preserve those that haven't, through food ventures based out of their homes.
For Eid al Adha, we are giving credit where it's due, and celebrating 10 food ventures helmed by Muslim women belonging to various regional communities, across Bengaluru, Mumbai, Delhi, Chennai, Pune.
BENGALURU
1. Mamma's Kitchen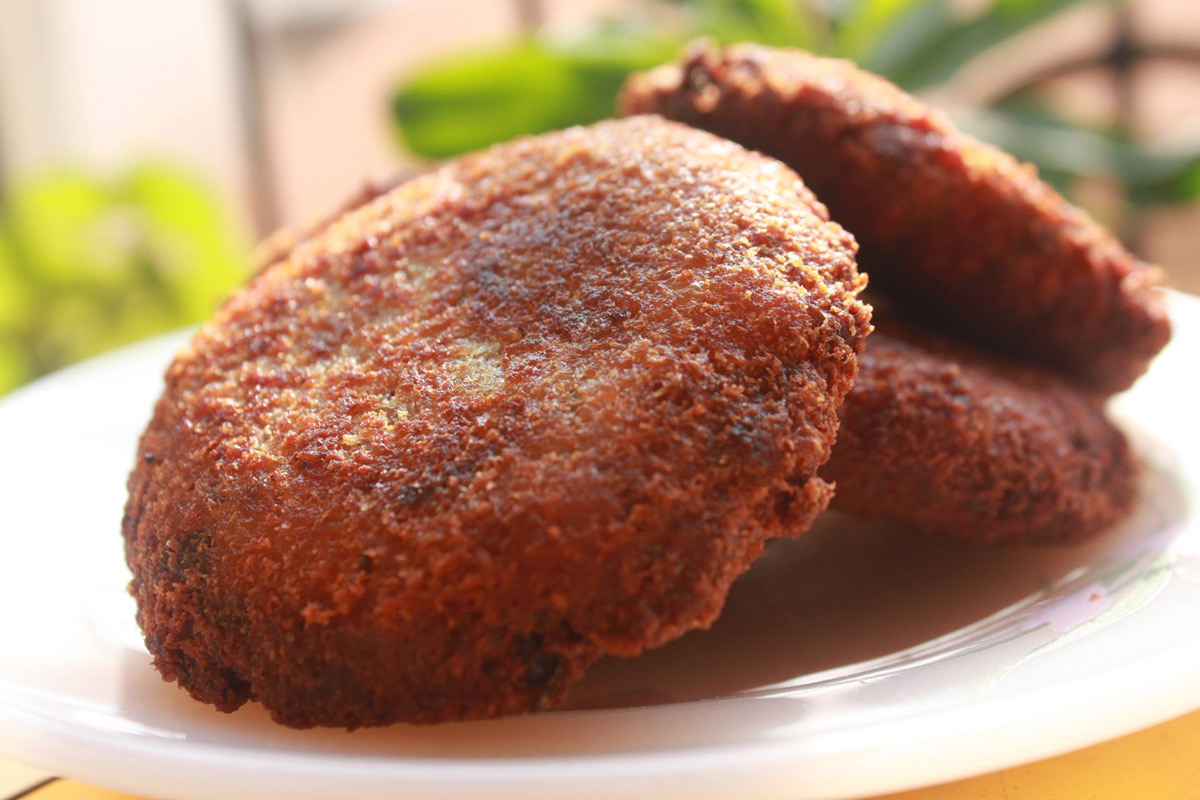 Little is known of the rich cuisine of the Moplah community, the Muslims of the Malabar coast, also known as Mappila cuisine. But thanks to committed women, like Najma Abdullah, who helms Bengaluru's Mamma's Kitchen, these treasured recipes are being preserved. 
Originally from Kannur, Abdullah started the home-delivery venture when she noticed that her food was a hit with her daughter's colleagues and friends. Today, Mamma's is a trusted one-stop-shop for Mappila hits, like beef fry, cutlets and Moplah biryani and samosas.
Call: 9880175331, 9880119251
2. Zawaqa, Bengaluru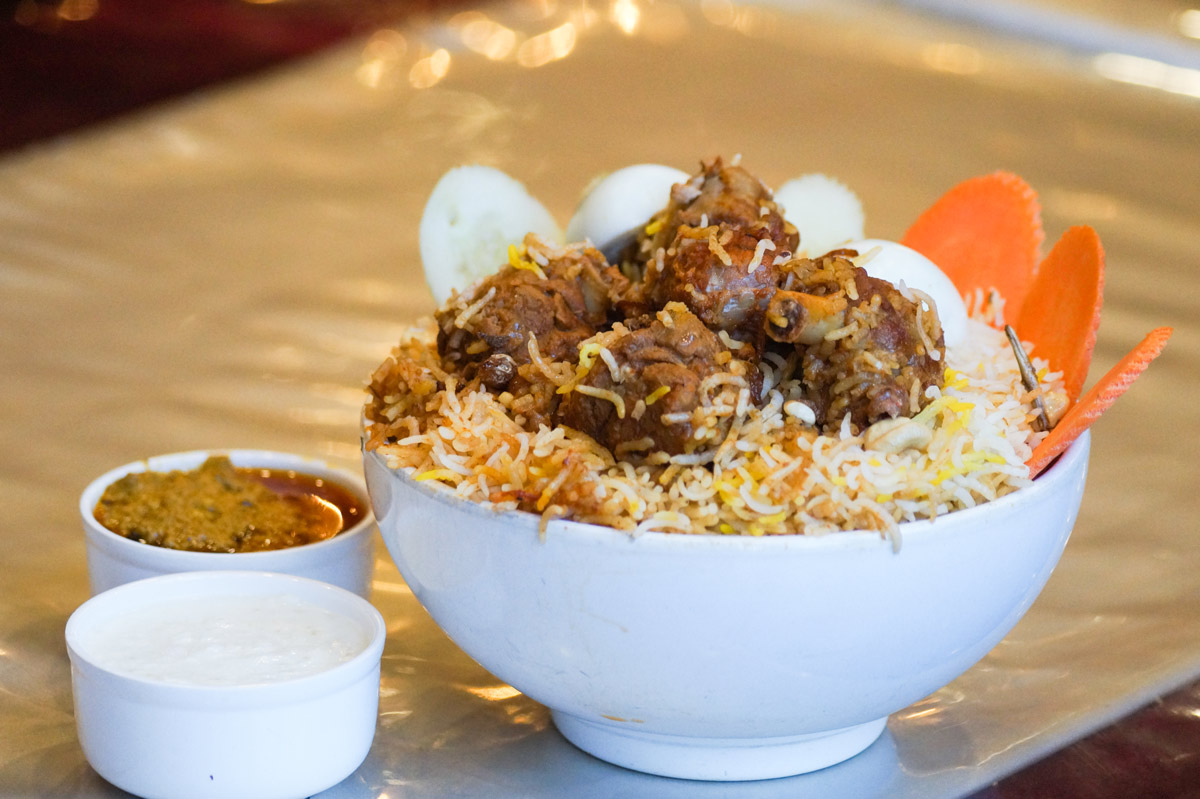 Mahajabeen Shaikh is something of a saviour to all those who have migrated to India's Silicone Valley from Arab countries. The food entrepreneur started Zawaqat, a homely food delivery business based in Kammanahalli, and specialises in Arabian food – a skill Shaikh picked up while residing in Saudi Arabia.
Zawaqa's tantalising offerings include shaboot, a Yemeni yoghurt salad, Arabic mutabak or egg roti, and of course, biryani, though Shaikh does one with kheema and aloo!
Call: 7259176059
3. Say You Made It, Bengaluru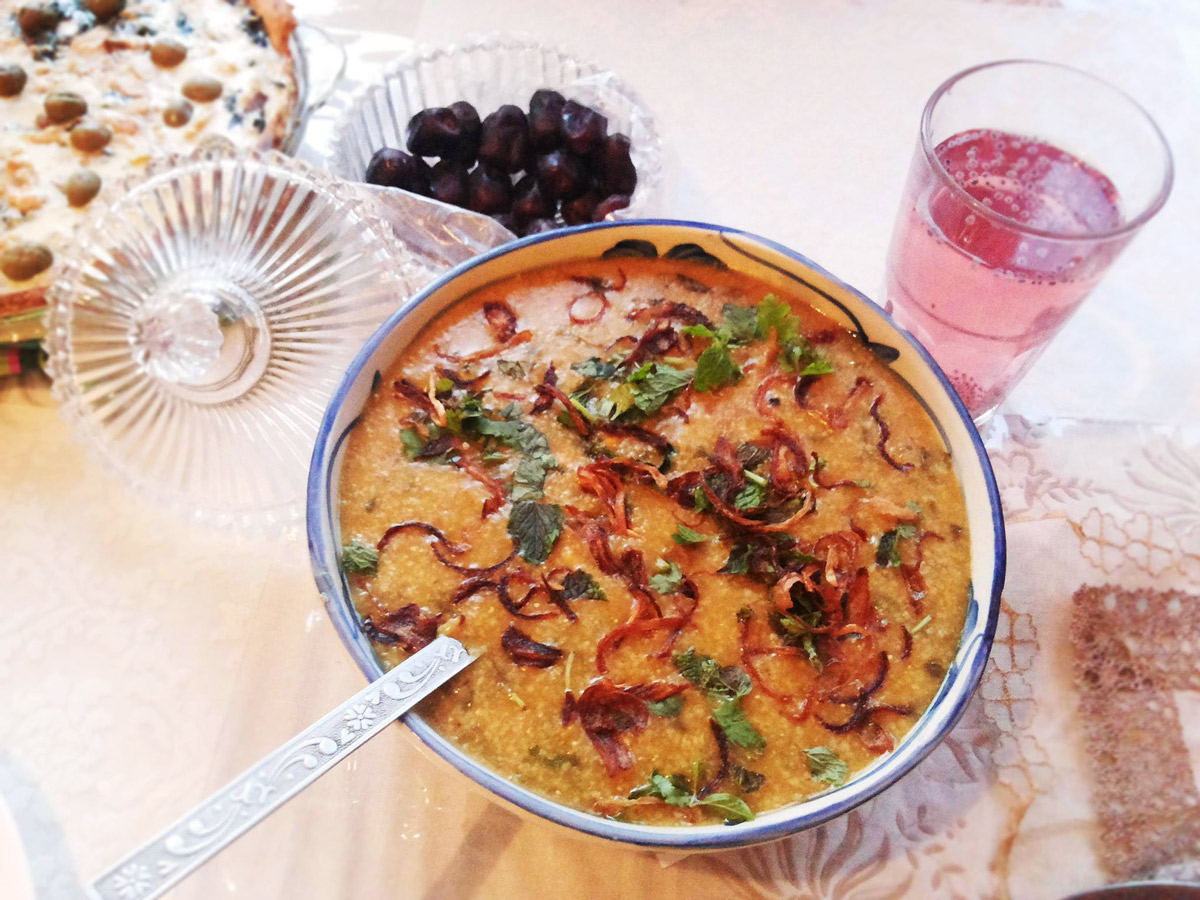 Started by Sahar Adil, a food consultant and home chef, Say You Made It, is a home-based food venture located out of Bengaluru's Frazer Town, which apart from specialising in Muslim favourites, like nihari, biryani and mirch ka salan, also serves new-age eats, such as vegan poke bowls and burgers. Adil's Instagram game is strong and her Afreen mutton nihari is a must-have.
Call: 9886004084
4. Bohra Bohra Thaal, Bengaluru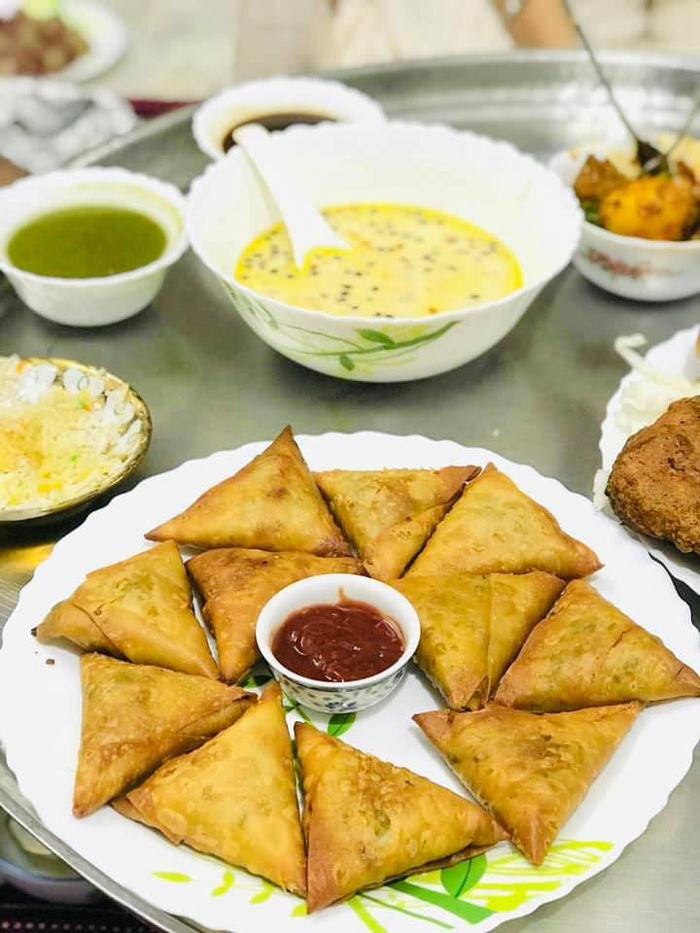 Originally from Mumbai, Rehana Nagaria started Bohra Bohra Thaal, a home-dining and delivery venture based out of Kormangala along with co-founder, Arpitha Rai, to offer foodies in Bengaluru a taste of asli Bohri food. While their traditional Bohri thaal is famous, you can also try white chicken biryani, pineapple halwa and scrumptious cutlets.
Call: 9880101051
KOLKATA
5. Manzilat's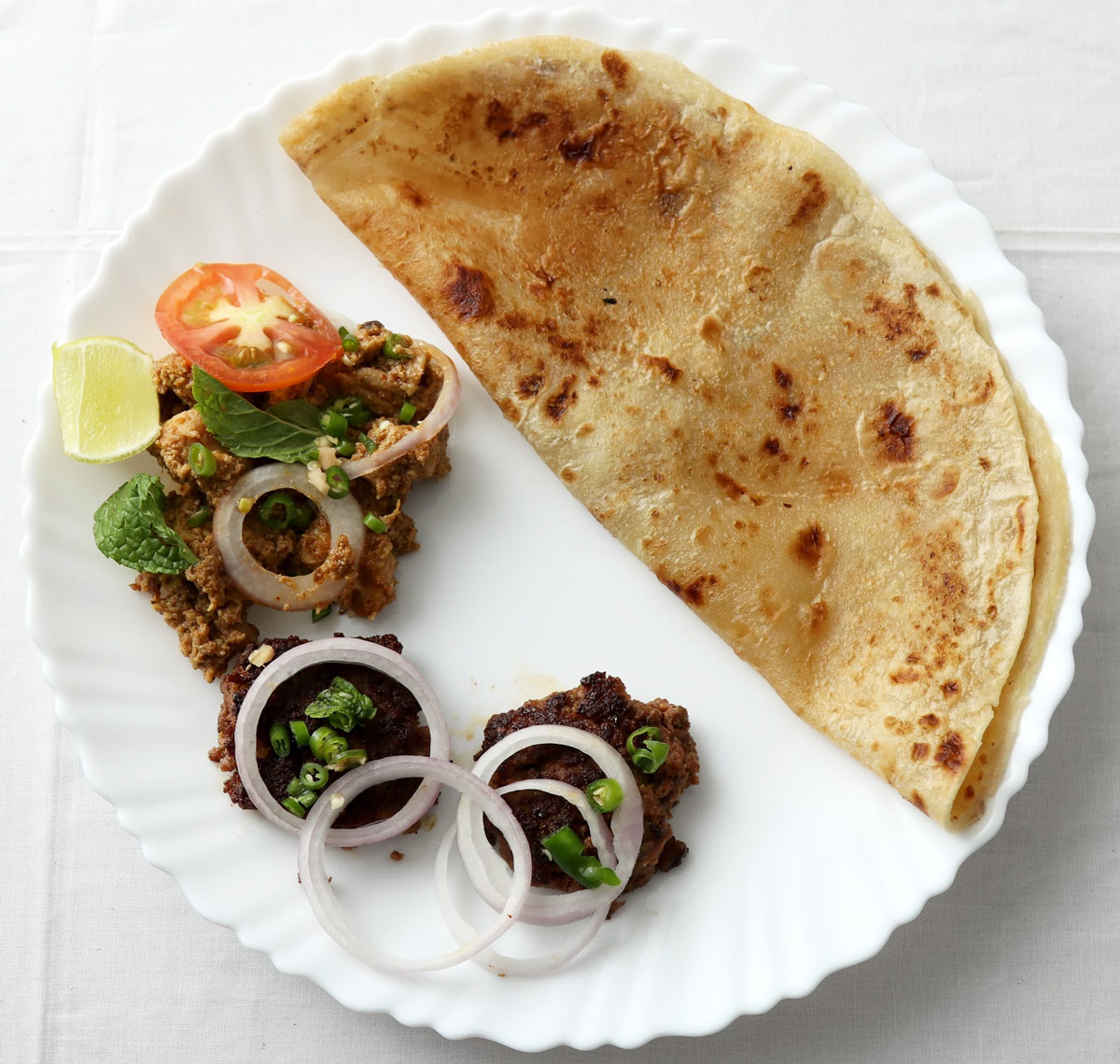 Kolkata's love affair with Awadhi food has been a long and winded one, given that Wajid Ali Shah, the last Nawab of Awadh, settled in the city's now crammed mohalla, Garden Reach. Six years ago, Manzilat Fatima, a direct descendant of the Nawab, started her own terrace-restaurant in Kasba, to serve delicious treats, including melt-in-your-mouth kebabs and biryanis. Today, she's a formidable female entrepreneur, well-known for her cooking chops in the city. Do try the ghutwan kebab, similar to a pasinda, and the classic Kolkata biryani.
Call: 9432913204
PUNE
6. Bohri Zaika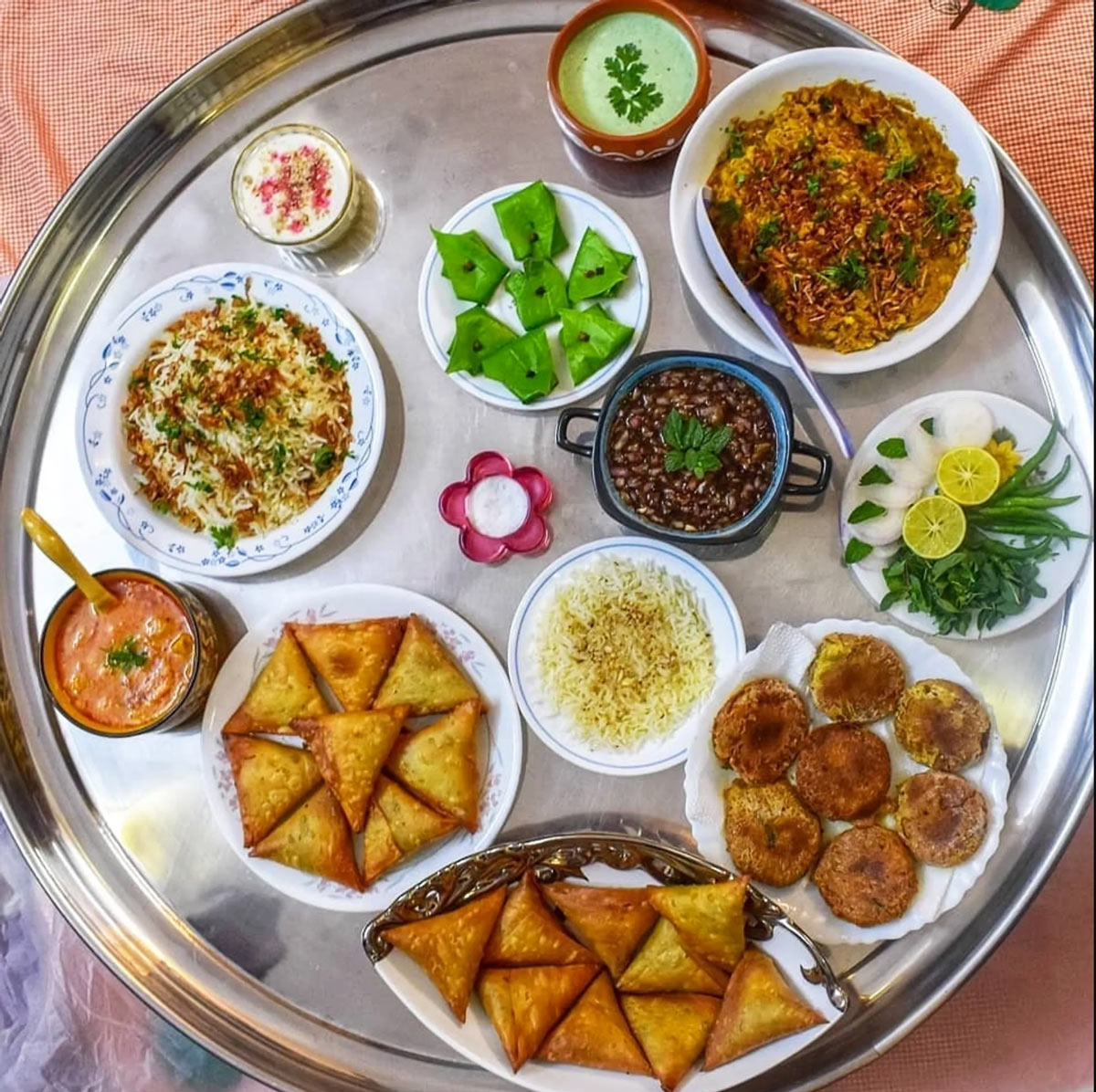 Born in Chandrapur, Rizwana Yusuf is a true-blue Bohri, now based out of Pune. She offers Pune's foodies the authentic taste of Bohri food with her delectable homemade kebabs, samosas, khichda, kari chawal and dal chawal palida. Yusuf's home-based venture is called Bohri Zaika and she mostly operates via the home-dining and delivery venture, Authenticook. Visit their website to get in touch with Yusuf.
Log on to Authenticook  
DELHI
7. Shabeena Naseem's Kitchen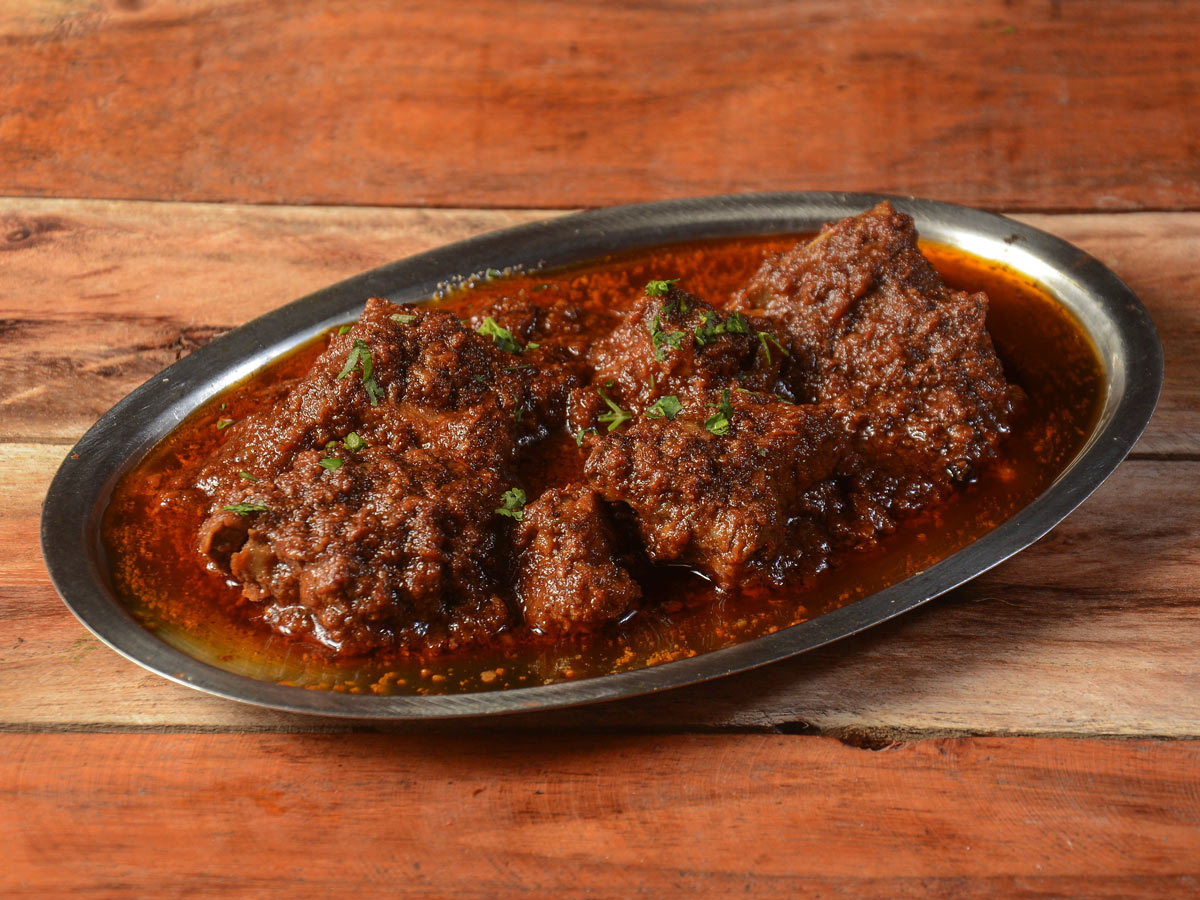 For Delhiites, Shabana Naseem is no stranger. The homemaker started her south-Delhi-based kitchen  20 odd years ago, and since, has fed and overfed hundreds of gastronomes in the capital. Naseem's Awadhi descent begets her a special knack for kebabs and biryanis, all of which have been a huge hit for more than two decades. The bhuna gosht and potli pulao from her kitchen look ravishing!
Call: 9818319107
MUMBAI
8. Ammeez Kitchen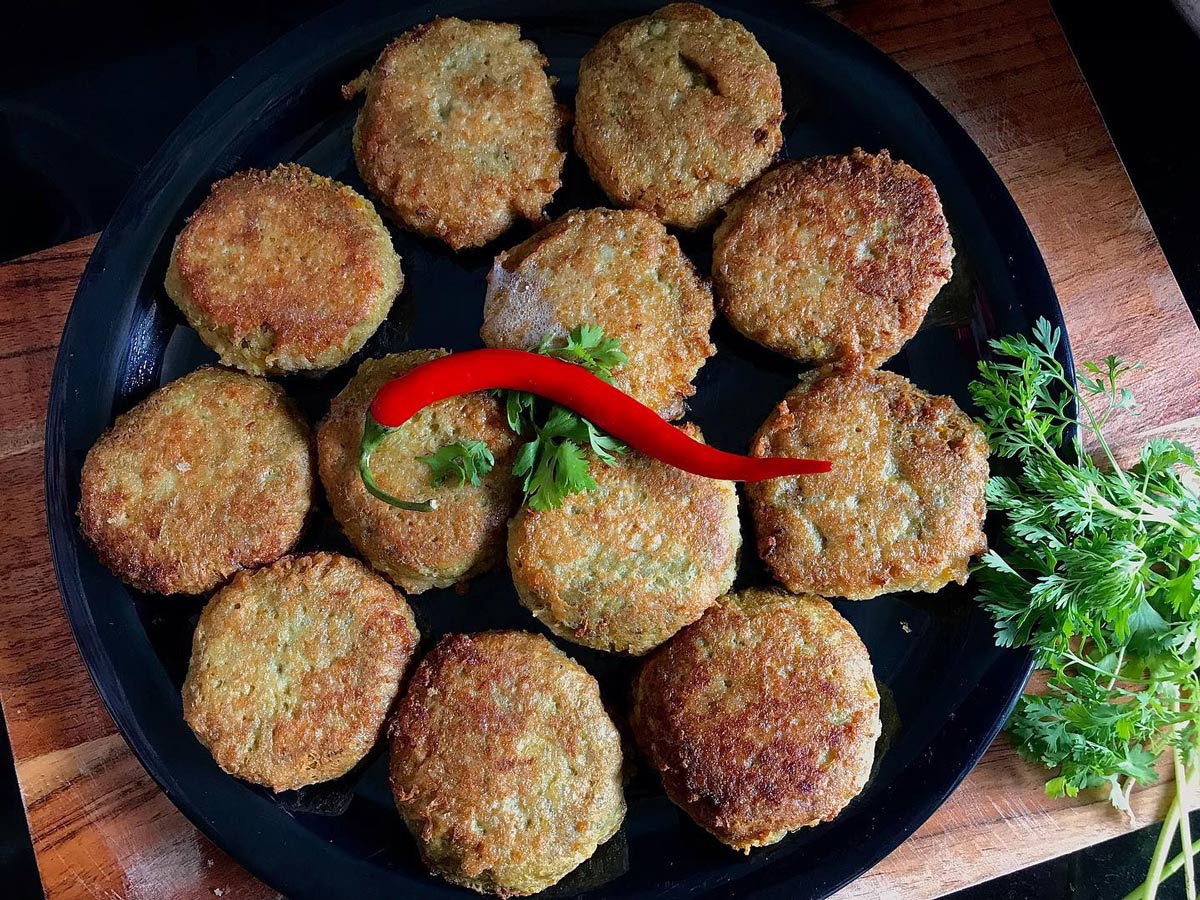 Helmed by Shabana Salauddin Gajjar, a Kokani Muslim from Mumbai city, Ammeez Kitchen is a home-based venture, that as the name suggests, celebrates Salauddin's mother's food. Native to Warkhal in Maharashtra's Raigad district, Ammeez Kitchen is a homage to the lesser-known Kokani Muslim cuisine.
In 2018, Salauddin quit her job in the corporate sector to start her food business, in a bid to acquaint Mumbaikars with her community's food. It's been lauded for its authentic staples, which includes little-known treasures like bharey huey qeemay ke karele (minced meat stuffed bitter gourd), naarli khichdi (coconut khichdi) and paplet (pomfret) or fish biryani.
Call: 9820009857
9. Bohri Food Junction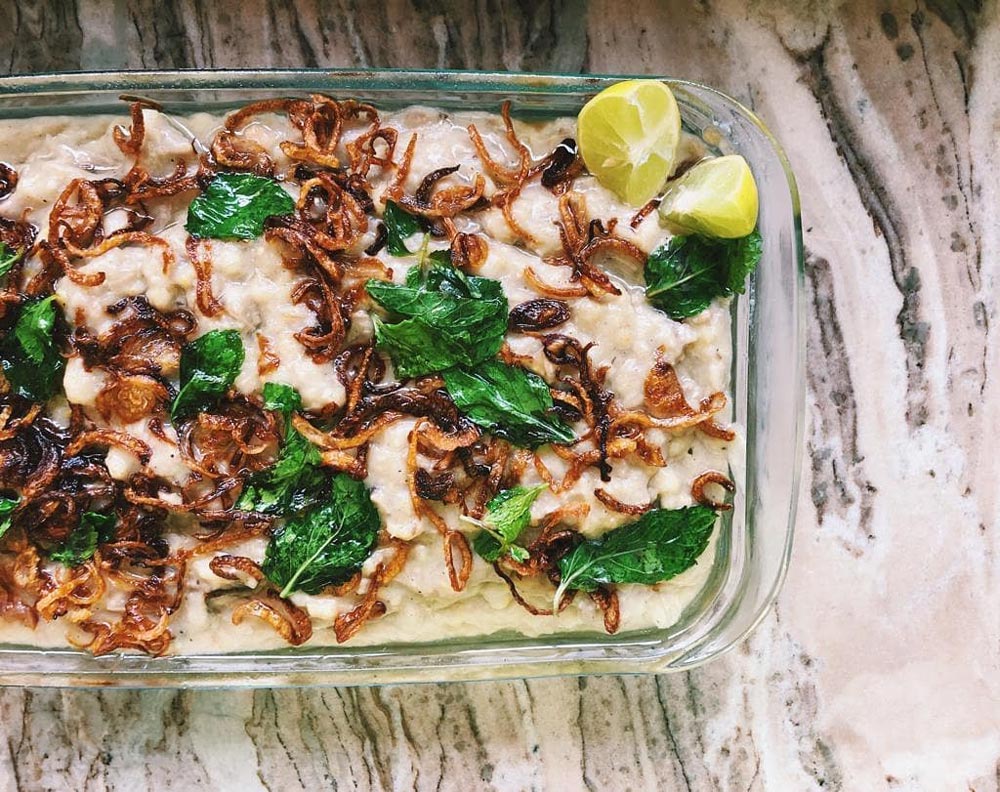 Based out of Mumbai, home to a large number of people from the Bohri community, Bohri Food Junction is a catering and home delivery service started by home chef Farida Kinkhabwala. The venture specialises in authentic Bohri eats such as mutton khichda, kheema samosa, dabba ghosht, malida, white chicken or mutton pulao and sheer kurma for a sweet ending.
Call: 9821211592
CHENNAI
10. Ammees Kitchen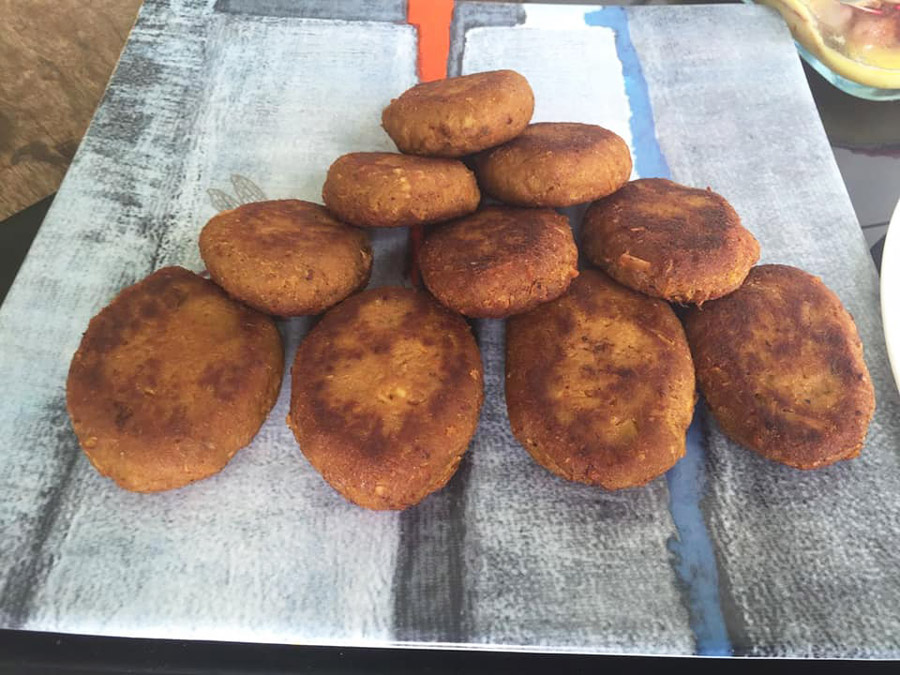 You can feel Tasneem Ayub's warmth in her Facebook-page bio. After a short description of what she does, she says, "Let me know if you need anything." Ammees Kitchen is well-known among Chennai's foodies. Ayub, who has experience in the kitchen for over four decades, specialises in a ton of treats, such as seekh kebab and paneer kofta biryani, alongside delectable bakes. In fact, she has now, also forayed into ready-to-eat foods, like mutton shammis and chicken cutlets, available at select supermarkets in the residential area, Akkarai.
Eid Mubarak!
Photo: Shutterstock