We love actors who proclaim their love for food and don't hide behind celebrity diets and cheat meals. To say Huma Qureshi is a foodie would be an understatement because she is the OG food royalty. The Luv, Shuv Tey Chicken Khurana actor comes from a family of restaurateurs, who own and run the popular chain, Saleem's in Delhi that serves lip smacking Indian, Mughlai and Chinese delicacies. Started by her father Saleem Qureshi in 1977, the 40-year-old family legacy, is what fuels Huma's love for food. Unapologetically vocal and passionate about kebabs, she has won the epithet of 'kebab royalty' from her friends and rightly so as mentioned in a statement made by her to the media. Speaking about her latest show Fit Fab and Feast with Huma Qureshi on Zee Zest, Huma jokes that the best part about shooting for this show was "free food." 
Don't miss: Digital first premiere of Fit Fab Feast with Huma Qureshi
Not one to succumb to Bollywood stereotypes when it comes to either choosing her movie roles or fitting in to model sizes, her love for food has always made headlines. In an industry that is always under the scanner for glorifying a conventional body type, Huma has broken all stereotypes and made it big without making her tastebuds suffer, simultaneously busting myths that a healthy diet has to be bland. Those who have grown up treating their taste buds at any of Saleem's outlets swear by it till date.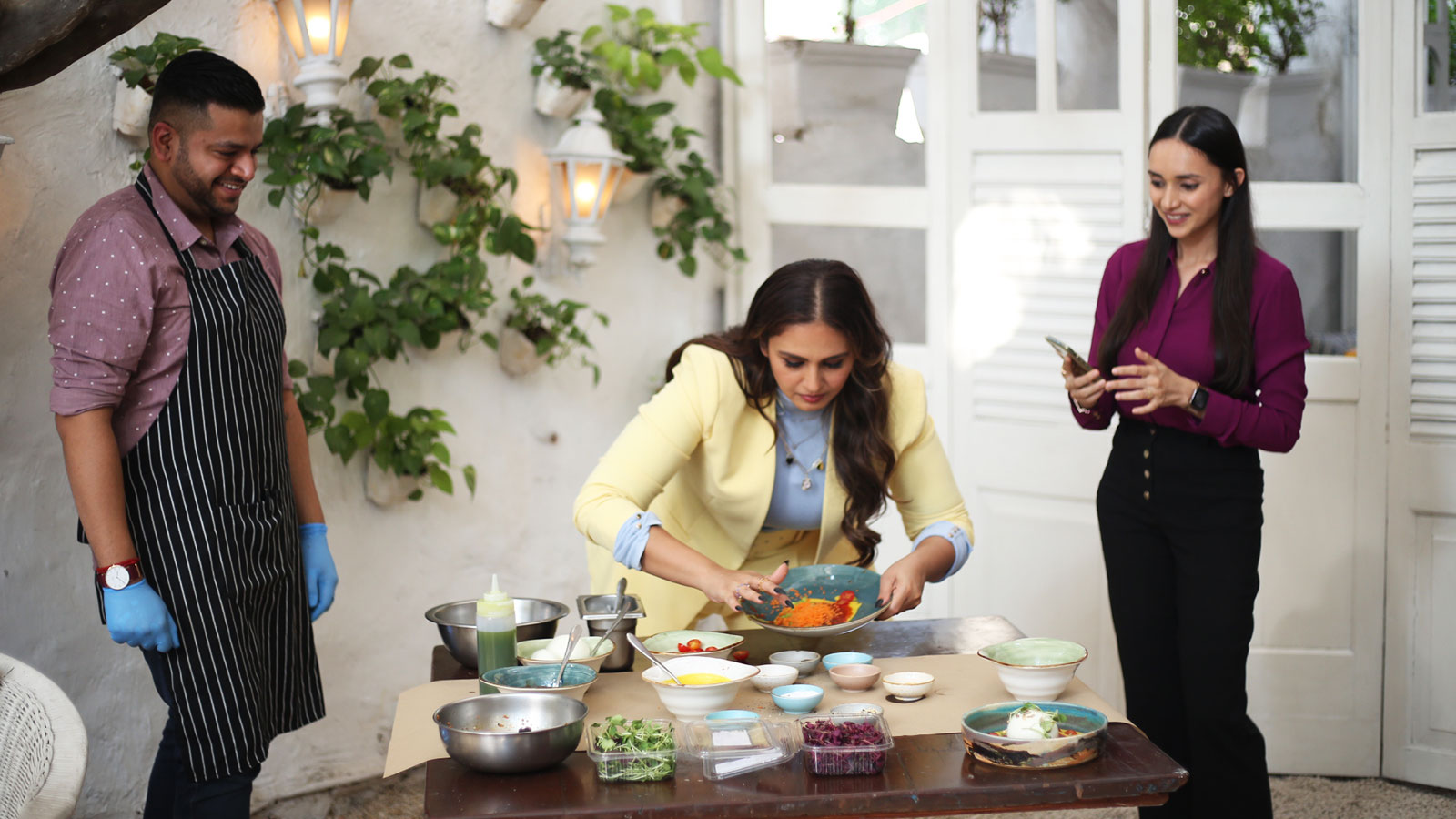 Speaking about good food, Huma emphasises that she and her brother, actor Saqib Saleem, grew up in an environment where hospitality was of prime importance and food was at the centre of all conversations and celebrations.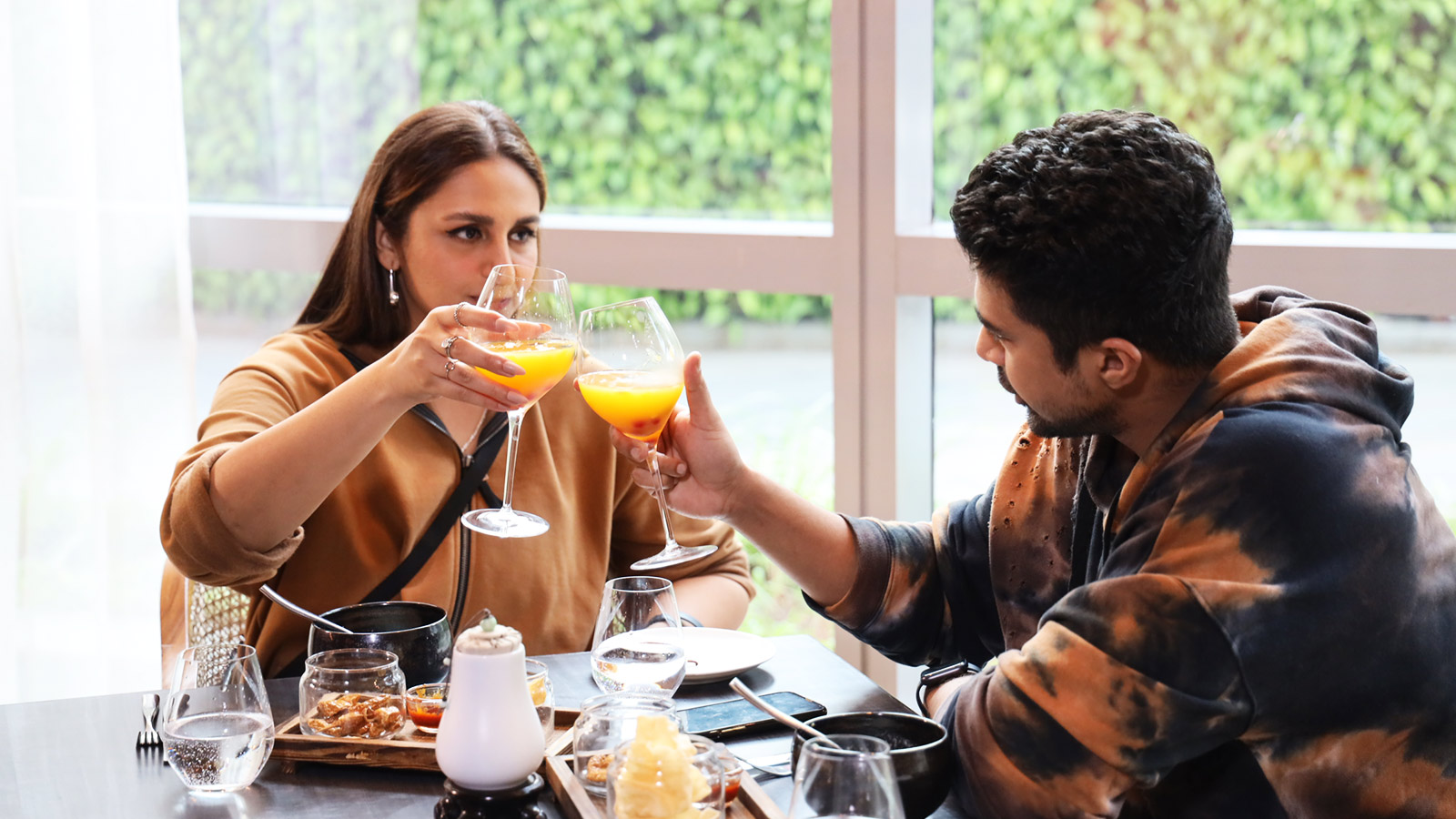 The versatile actor, who's given several unforgettable performances in films such as Gangs of Wasseypur, Badlapur, Dedh Ishqiya and Jolly LLB, shares her favourite food memories by revealing about her father's unmatched culinary skills and her mother Ameena Qureshi's homecooked food which features several Kashmiri dishes, especially, the traditional delights prepared by her on festivals such as Eid. 
"My mother's keema paratha and sheer korma are the best in the world. Even her rogan josh, achari chicken, mutton seekh kebabs, kakori kebabs, bheja fry and kheer is out of the world. I'm crazy about the mutton biryani she makes," she had mentioned in one of her interviews to a popular movie magazine. 
Born and brought up in Delhi, and now working in Mumbai, another city that's very close to Huma's heart is Lucknow, which she even calls her second home. It was her frequent visits to the city of Nawab for film shoots and promotions that helped her get acquainted with its food and handicraft scene. And while, many would assume that it must be the famous galouti kebabs that would be her favourite, it was the street food of Lucknow that won her palate; as she once told a leading newspaper.
Taking inspiration from her mom and dad, Huma at times even tries to experiment in the kitchen. In fact, during the entire lockdown period, she didn't shy away from showcasing her culinary skills on social media, with some tamatar ka shorba or some Qureshi style chicken.
Speaking about the food segment on Fit Fab and Feast with Huma Qureshi where she is seen getting her hands dirty while cooking and eating at some of the best restaurant kitchens in Mumbai, Huma explains, "Food in our culture is very important. In the Qureshi household, all important decisions are made on the dinner table. The sheer variety of Indian flavours is what baffles me! Every two kilometers the palate changes, so given the kind of food diversity we have, even if we can just exchange dabbas with each other and can taste the different Indian cuisines, there will be enough variety on our plate. And for all you know, we won't need any international cuisines at all! But my absolute favourite is chaat, Delhi wali papdi chaat, jo bahut kam milti hai."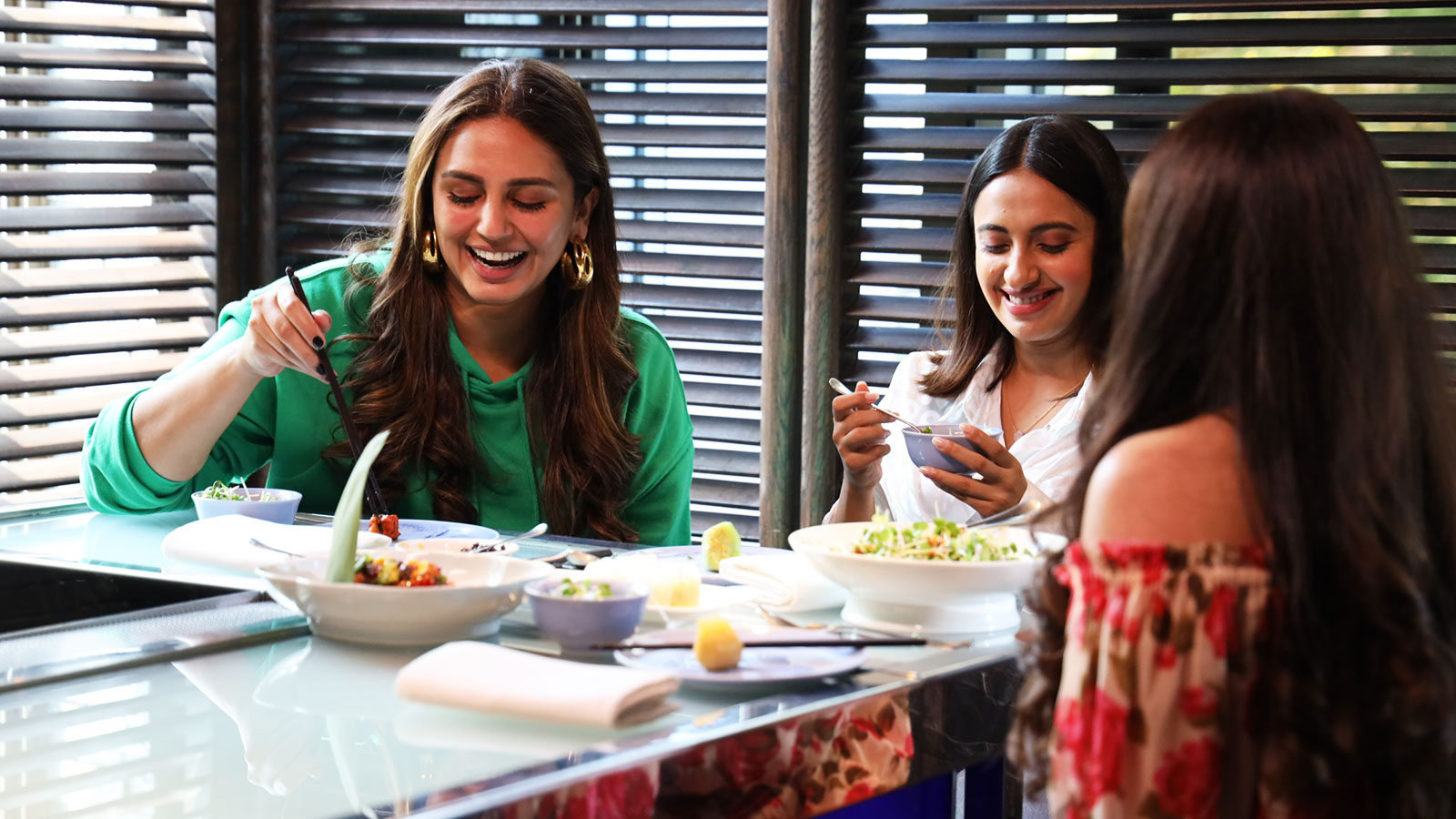 Speaking about the bigger role of food, she explains how food also plays a role in uniting us in our culture. "I have seen food uniting and bonding people, so the benefits of food go well beyond the benefits for a healthy mind, body and soul. I am very proud of my father's legacy at Saleem's where for over 40 years he has fed so many people with love." 
Maintaining a balance between her love for fitness and food, Huma believes that both should go hand in hand instead of being two options to choose from. "It doesn't have to be either fitness or food; it can be a marriage of the two." And that's what she aims to portray in her latest show. Watch Fit Fab Feast to catch Huma in action whipping up some healthy and delicious foods as she speaks to chefs and food experts on the importance of food and how it can be made healthy. 
Photo: Rohan Tulpule