Huma Qureshi's acting prowess needs no introduction. She stepped into the spotlight in 2012 as the headstrong Mohsina in director Anurag Kashyap's famous crime drama Gangs of Wasseypur. Today, she's not only known for portraying unconventional roles and characters such as Muniya from Dedh Ishqiya or the title character in dystopian series, Leila. She does so with great conviction, and by smashing all Bollywood stereotypes in the process. Her nonconformist and versatile choices reflect in her unique sartorial statements as well. 
Don't Miss: Digital First Premiere of Fit Fab Feast with Huma Qureshi
In the early days of her career, Huma often stuck to monotones and flowy silhouettes. Over time, she has evolved into an experimental fashionista, who is comfortable in her own skin. Be it her sequined bodycon dresses, tailored pantsuits, easy-breezy kurtis or over-the-top gowns, the actor lets her personality shine through her fashion choices. What adds to her overall vibe is how unapologetically she embraces her curves, without worrying or paying heed to the fashion police. 
Rick Roy, a well-known celebrity designer, who has styled for Bollywood movies such as Tumhari Sullu and Housefull 2, has followed Huma's style journey since she entered Bollywood. "Actors often try to fit into a mould of what is expected of that season in terms of trends. But the best part about Huma, which has stayed constant since day one, is that she's self-aware. She understands her body and works within that parameter. That's commendable," he says, adding that Huma doesn't force herself into conforming to the norms set by society. 
Beginning to understand Huma's style files? Scroll down to check out the looks that are a worthy testimonial of her style evolution. 
Throwback to Huma's debut at Cannes Film Festival in 2012 where she earned brownie points for taking the traditional route unlike most B-town ladies that year. She attended the screening of Gangs of Wasseypur wearing a black and golden gown by designer Varun Bahl. 
Voluminous kurtis, fish-cut gowns, maxi dresses, and tops with jackets ruled Huma's wardrobe until 2014. 
In the same year, the Bollywood actor's love affair with bodycon dresses began. While she continued to sport anarkalis and floor-length gowns, she didn't shy away from showing off she had found her favourite silhouette. 
In 2017 and 2018, when she wasn't walking the red carpet or attending events, Huma opted for loose-fit shirts or tops with a pair of pants and built a totally relatable fashion game. Add a knee-length trench coat or a smart jacket to this combination and that was her go-to travel look. 
Pantsuits dominated celebrity fashion in 2017 and 2018. Although Huma doesn't believe in following trends, she too saw merit in the structured suit look. Which gave us this stunning fuchsia pantsuit look in H&M that she wore to the Vancouver International South Asian Film Festival.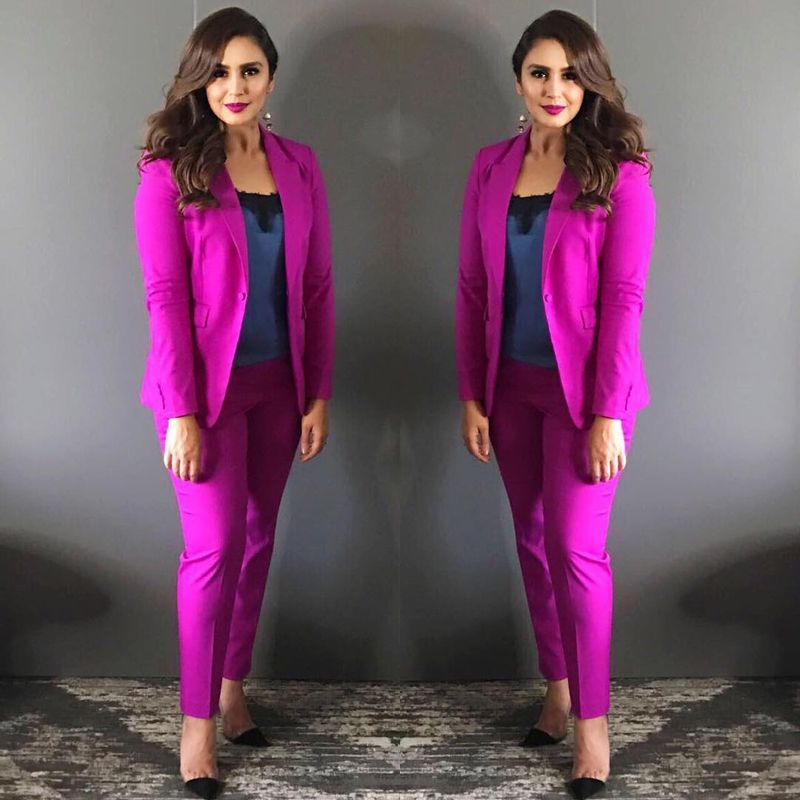 And this all-black ensemble by Two Point Two studio.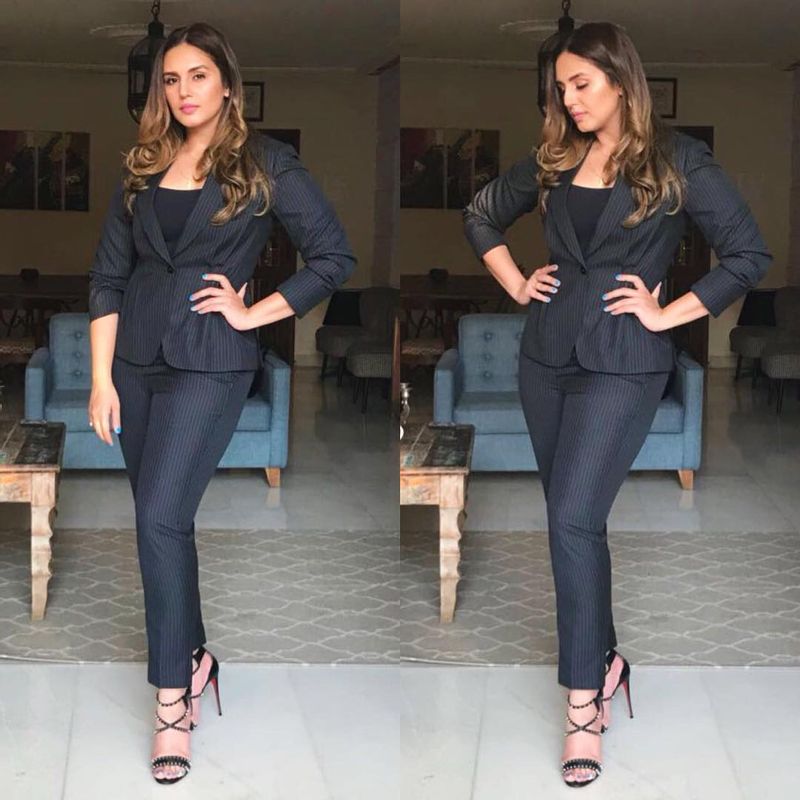 In 2018-2019, Huma embraced experimental fashion with larger-than-life silhouettes, sequins and blazers. She had no qualms about wearing a grey multi-layered beaded gown by Gaurav Gupta at the 72nd Cannes International Film Festival. It was one of the most glamourous appearances at Cannes that year.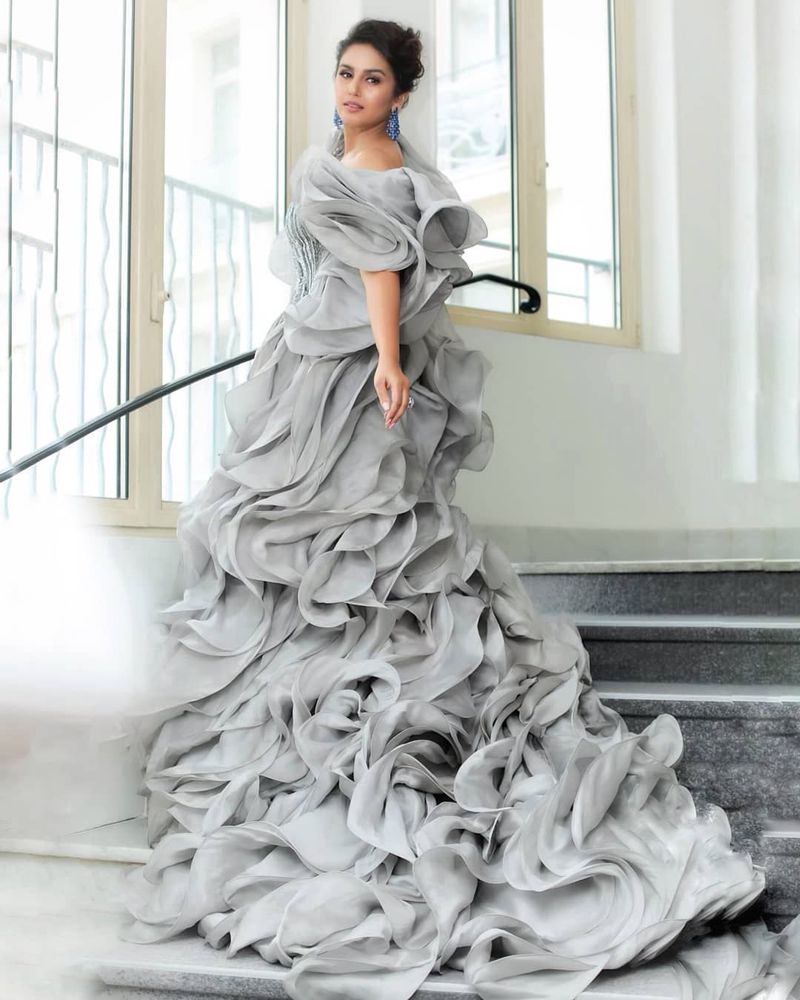 Keeping things casual and comfortable, Huma chose quirky jackets - sequinned or hand-painted - paired with either a denim skirt, T-shirt dress or a pair of pants. A winning pick is this electric blue sequinned sports jacket she donned for a magazine shoot.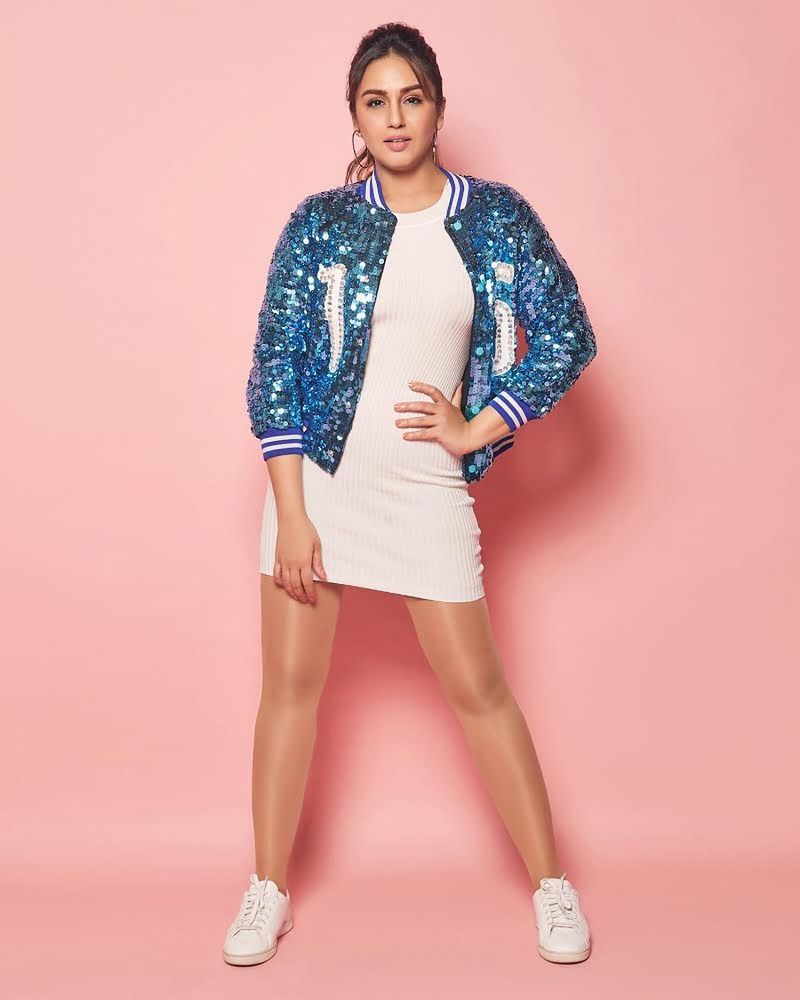 In 2020, Huma stepped out of her comfort zone and sported short dresses. A look that garnered a lot of attention was this neon orange windcheater dress with colour-blocked shoes for a night out. It was just what one needed to get over the doom and gloom vibe of 2020.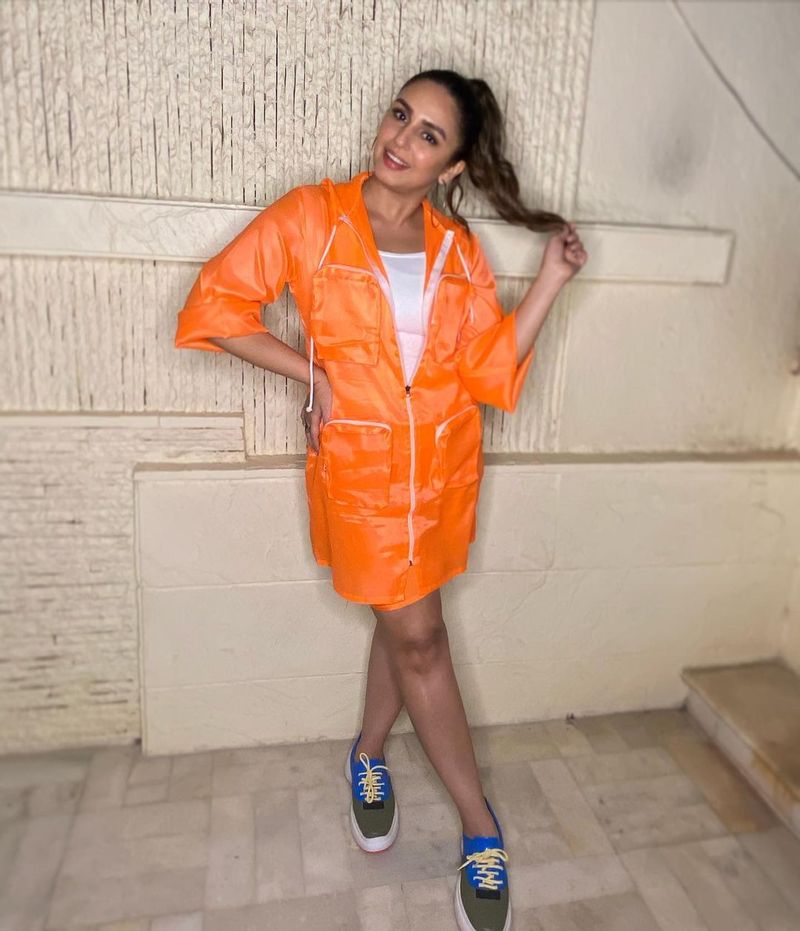 Cut to today, you'll notice her rocking a variety of athleisure sets, whether she's heading to or from a sweat session, or simply watering her plants at home.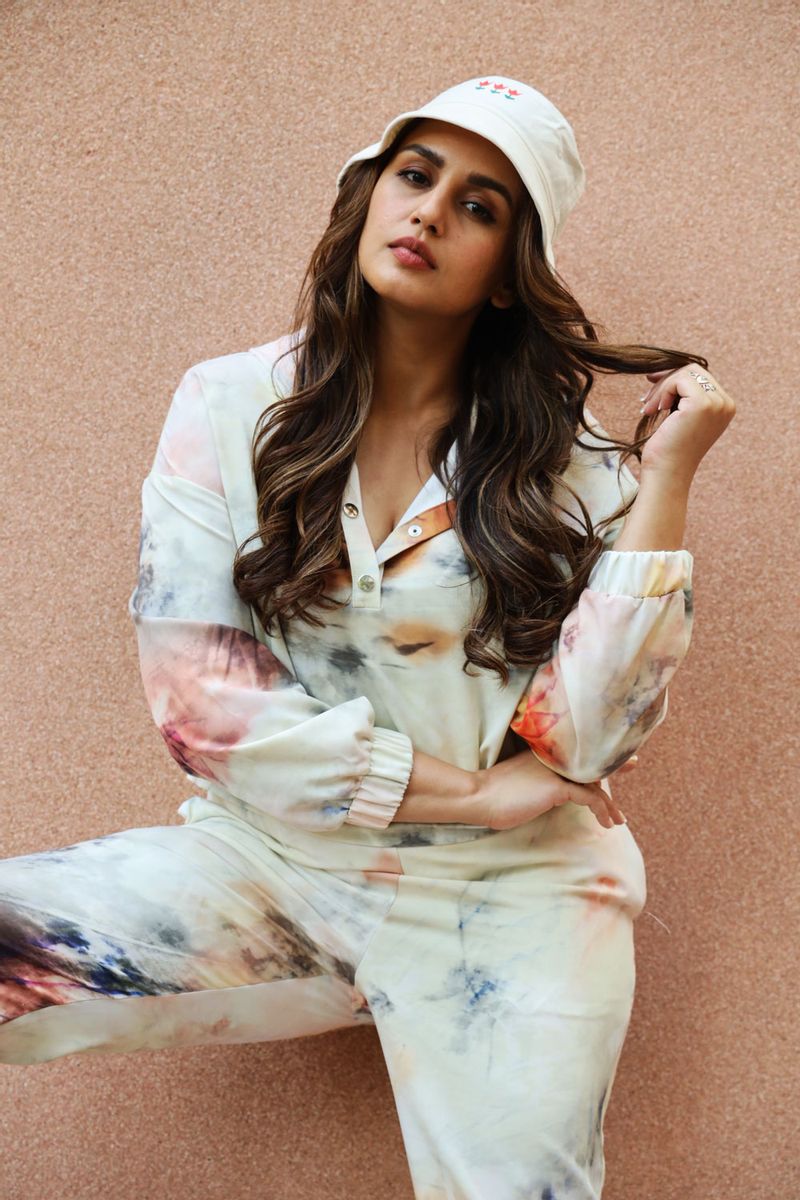 For more fashionable looks, watch the star on Zee Zest's latest offering Fit Fab Feast with Huma Qureshi. 
---
Photo: Zee News, Instagram/Huma Qureshi and Rohan Tulpule