It may seem like being a celebrity is an easy task. But like they say, it takes a village… Only in this case, it takes a bevy of celebrity fashion designers, fitness and culinary experts, and makeup artists to help celebrities put their best look forward. Behind the effortlessly flawless looks and appearances, red-carpet or airport, is a lot of hard work and dedication. Zee Zest's latest show Fit Fab Feast With Huma Qureshi takes a break from the 'fabulous Bollywood lives' to show you the true inside story and the journey of this versatile and bold Bollywood actor who has proved her mettle with several unconventional and power-packed roles.
Fit Fab Feast With Huma Qureshi follows actor Huma Qureshi as she hustles between her work, workouts and friends to live a balanced life. Unlike her reel portrayals, Qureshi is vivacious, fun and always up for a challenge—and challenged she is! Experts across the three segments of fitness, fashion and food, push her out of her comfort zone to try something new in each episode. 
We quizzed the team of celebrity designers, fitness and culinary experts on this show to share with us why they think this show is a must-watch. Here are five reasons why Fit Fab Feast With Huma Qureshi has to be on your binge-watch list right away:
1. The REAL life of a Bollywood celeb
Looking good all the time is a tough task, something that celebrities must master on good and bad days. Fit Fab Feast with Huma Qureshi takes a look at the hard work and dedication behind putting together all the fashionable looks. "It's a fabulous idea to know and understand the three most important aspects of a person's life, especially a celebrity. So, to watch someone as real as Huma and her journey of fitness, fashion and food, is going to show the real struggles of being a celebrity," believes fashion designer Payal Singhal. While we often relate to actors on-screen, we hardly ever know them in the flesh and blood. Krishna Shroff, fitness expert and owner of MMA Matrix, also a close friend and Huma says, "I think with Fit Fab Feast With Huma Qureshi, her fans and supporters will get to see the behind the scenes and the real life of their favourite celebrity. It's pretty cool that through this show, fans will get a glimpse of a celebrity's day-to-day life."
2. Knowing the actor Huma Qureshi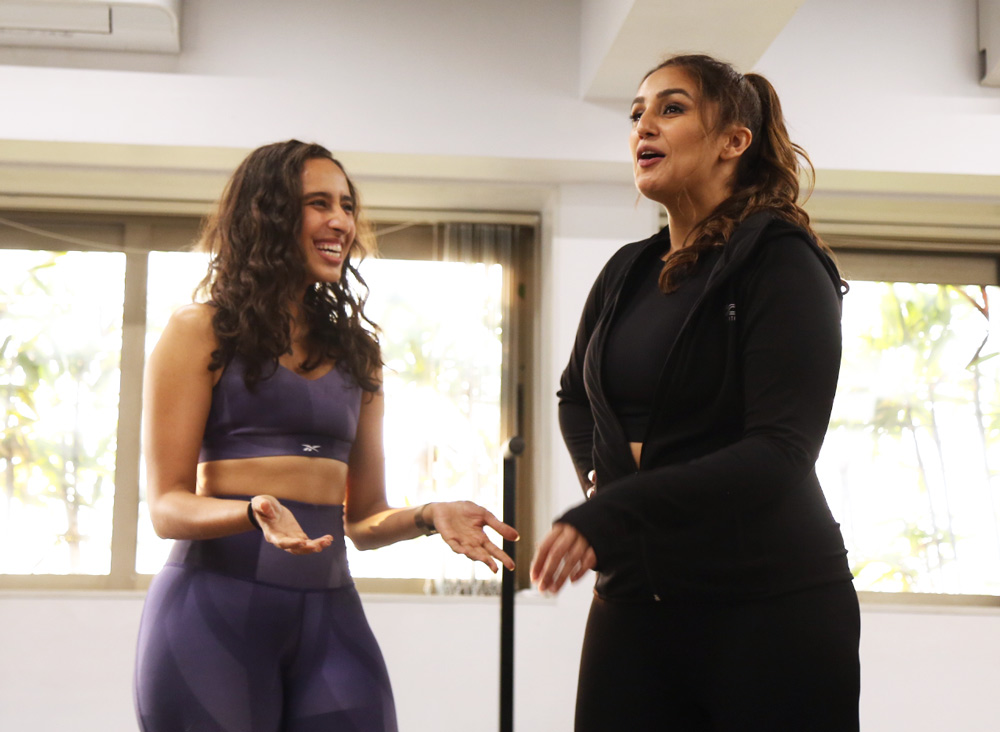 Unlike the serious roles that she plays on-screen, Huma Qureshi in real life is a fun-loving and adventurous person. "Huma's energy and zest for life is what makes her so relatable and fun. This show will bring out her childlike curiosity and her eagerness to try something new, whether in fitness or food," says Pilates specialist Namrata Purohit, co-founder of The Pilates Studio. The show also tests Huma's people skills as she meets people who tend to stay behind the scenes, such as Nick Harrison, partner and co-founder of Slink & Bardot, one of Mumbai's popular French restaurants. "I like to joke that once I am in front of the camera, I instantly become like Chandler from Friends, where I simply can't take a decent photo and my face contorts to the most unnatural, unappealing positions. However, shooting with Huma was very different. She is a warm and amicable person who helped me be at ease throughout the shoot," he says. The show catches Huma in her true element, sans her celebrity status. Ace fashion designer and film stylist Manish Malhotra who styles Huma in the first episode, says, "I may have met Huma because of the film industry, but today I can say that even if she is not an actor, I will love to stay in touch with her. Her warmth and exuberance is what reflects in the show." 
3. Three cheers for body positivity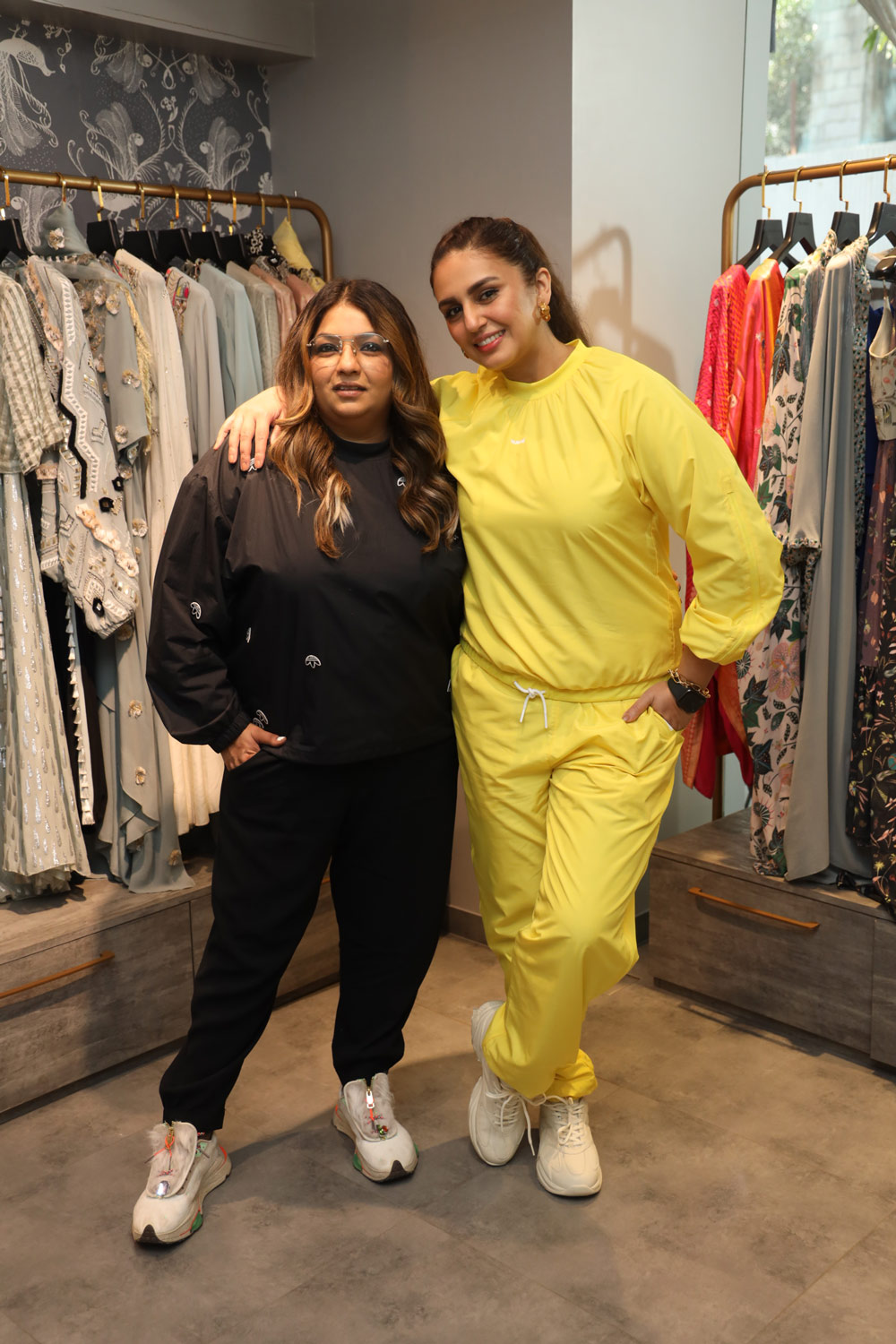 Huma Qureshi plays a real woman on Fit Fab Feast With Huma Qureshi who does not fit the bill of stereotypical Bollywood bombshell and we love that! Fashion designer Payal Singhal explains, "Huma is a fantastic actor and makes a strong case for body positivity. She embraces her curves and is all about being comfortable in your own skin. The realness that she brings to an outfit, appearance or character is relatable. It's her body confidence that will resonate with young girls. The fashion segment on Fit Fab Feast With Huma Qureshi is a conscious choice to work with outfits that will show people that you do not have to fit into certain norms of style trends. We are trying to push the boundaries and experiment with fashion and keep it real and stylish."
4. It's all about balance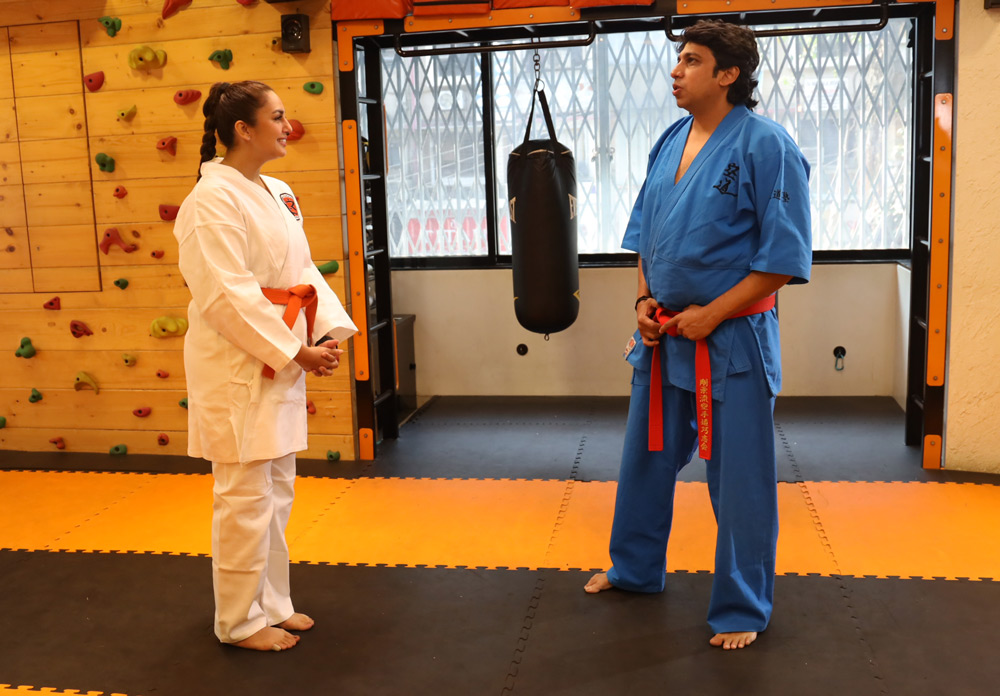 A wholesome and happy life is all about achieving balance, whether it is via food or fitness. "The problem with most people is that they don't find time for themselves and are too preoccupied with work," says Soshihan Mehul Vora, president, Kudo India. The various fitness and food episodes on Fit Fab Feast with Huma Qureshi will encourage people to plan their fitness and food goals and strike the right balance in their lives. Watching Huma chase her fitness and food goals is bound to motivate audiences to inculcate healthy habits in their lifestyle too. Pilates expert Namrata Purohit explains, "Pilates works on the whole body- inside out and ensures a mind and body connection." Emphasising on the importance of fitness, Krishna Shroff describes how training involves more than just working on your physicality. "It really strengthens you mentally, especially, combat sports such as Mixed Martial Arts and Kudo. According to Nick Harrison, the show will encourage people to look good, feel good and take care of themselves, share a meal with friends, and discover new cuisines without feeling like we've over-indulged.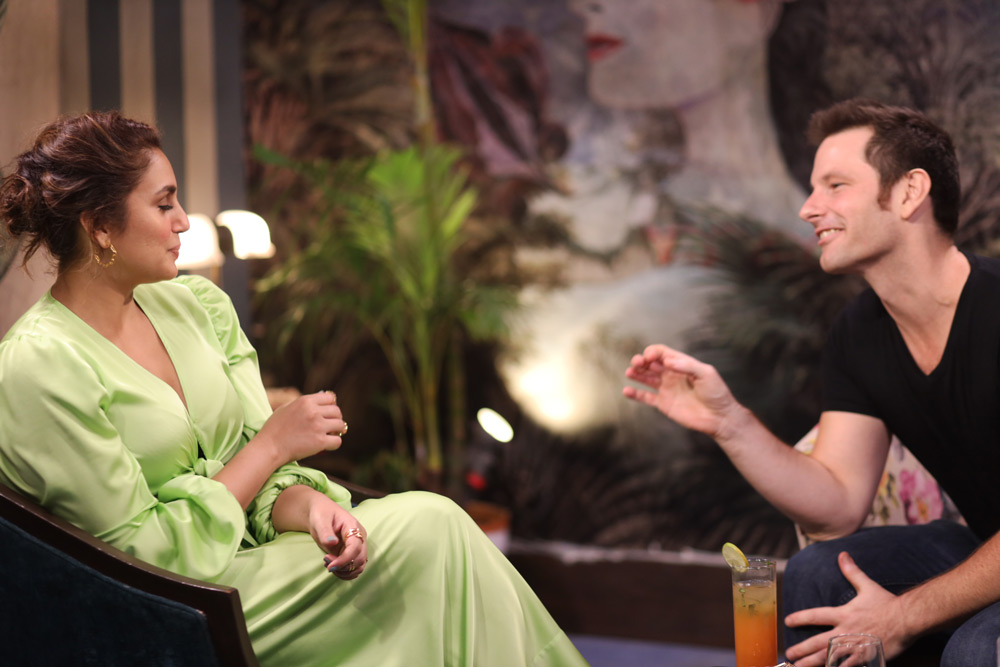 5. Healthy does not mean boring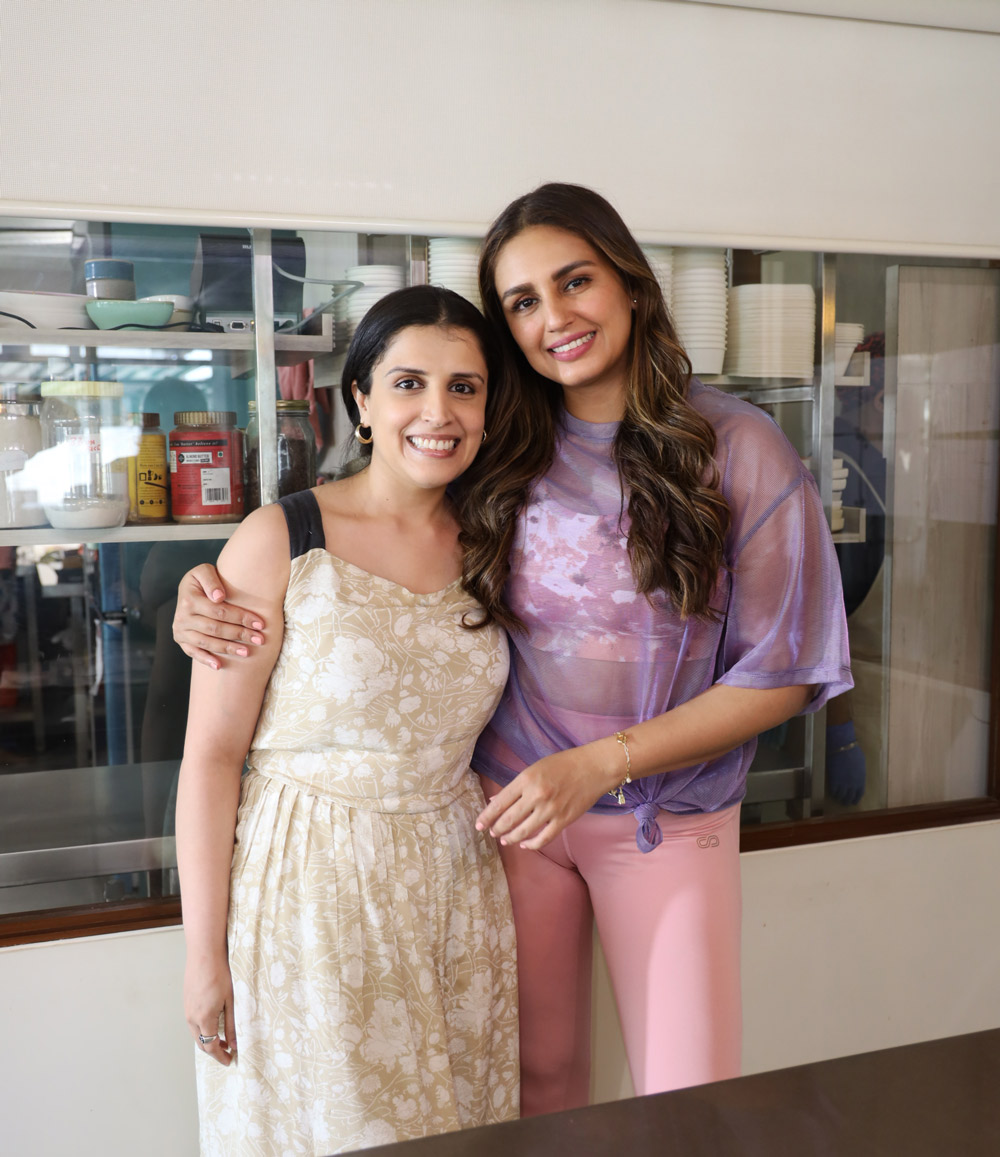 Watching Huma whip up healthy meals is surely a big takeaway from the show. Raveena Taurani, plant-based chef, founder and CEO at Yogisattva, breaks down the healthy eating philosophy in one of the episodes, "Healthy means nourishing your body and soul with food and activities that fuel both the mind and body holistically." Keeping health-conscious foodies in mind, restaurants are now tweaking their menus to suit their patrons. "Don't be shy to ask what the healthiest items on the menu are. We can even make minor tweaks to existing recipes, to make them healthier," boasts Harrison. 
Don't Miss: Digital First Premiere of Fit Fab Feast with Huma Qureshi
Photo: Rohan Tulpule