Raksha Bandhan is a widely celebrated Hindu festival that takes place on Purnima or the full-moon day in Shravan according to the Hindu calendar. Celebrating the bond between siblings, the 'rakhi' that sisters tie on their brother's wrist symbolises their trust and love, and the promise of always looking out for each other.
As much as the tradition, food is an equally important part of Raksha Bandhan festivities. Here are some of the best Indian delicacies that you can include in your Raksha Bandhan food menu this year.
10 Raksha Bandhan recipes ideas for 2023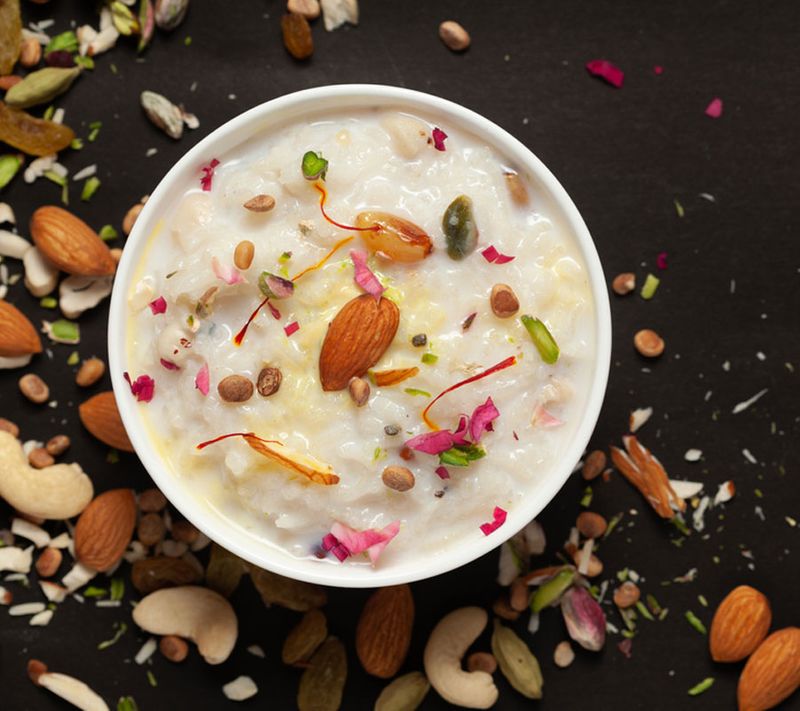 Kheer, a type of pudding, is a mouth-watering Indian dessert enjoyed by all family members and is a Raksha Bandhan recipe that you can whip up in no time. It can be prepared in different ways in different households but is made from boiled milk, sugar or jaggery, and rice.
Rice can also be substituted with vermicelli, barley, millet, or lentils. Kheer is usually topped with dry fruits like almonds, cashews, and dates while saffron is an optional addition to this Raksha Bandhan traditional food.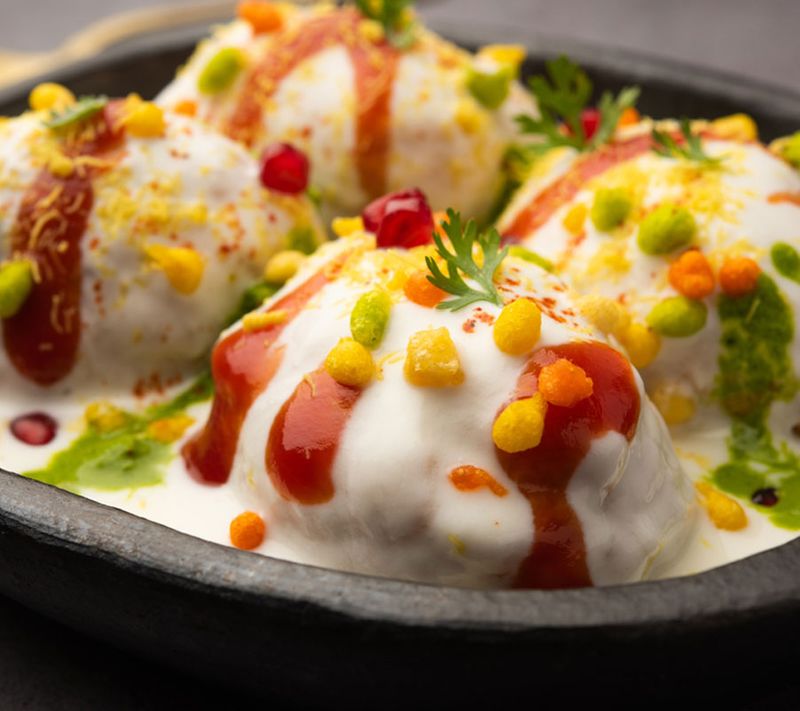 This Raksha Bandhan recipe originates from Karnataka, a southern state of India. It's an extremely popular street food that can be added to your Raksha Bandhan special menu. Dahi Bhalla contains soft fritters made from lentils, dipped in generous amounts of creamy yoghurt, delicious chutneys, and topped with a dash of Indian spices. It has a plethora of flavours that range from being sweet and a little sour to spicy due to chilli powder.
3. Sooji halwa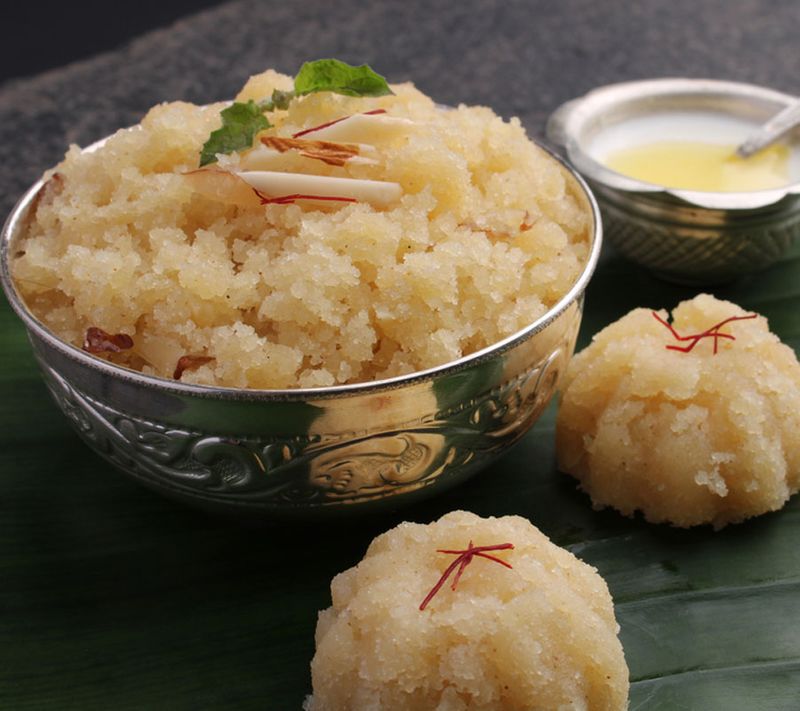 It is a simple and budget-friendly sweet dish to be prepared in a jiffy. Made from semolina, warm milk, ghee (clarified butter), a handful of dry fruits, cardamom powder, and saffron threads, this is one of the easiest Raksha Bandhan recipes to whip up using the available ingredients in your pantry. Sooji Halwa is a popular sweet dish for almost every Hindu festival and especially works its charm as a Raksha Bandhan sweet.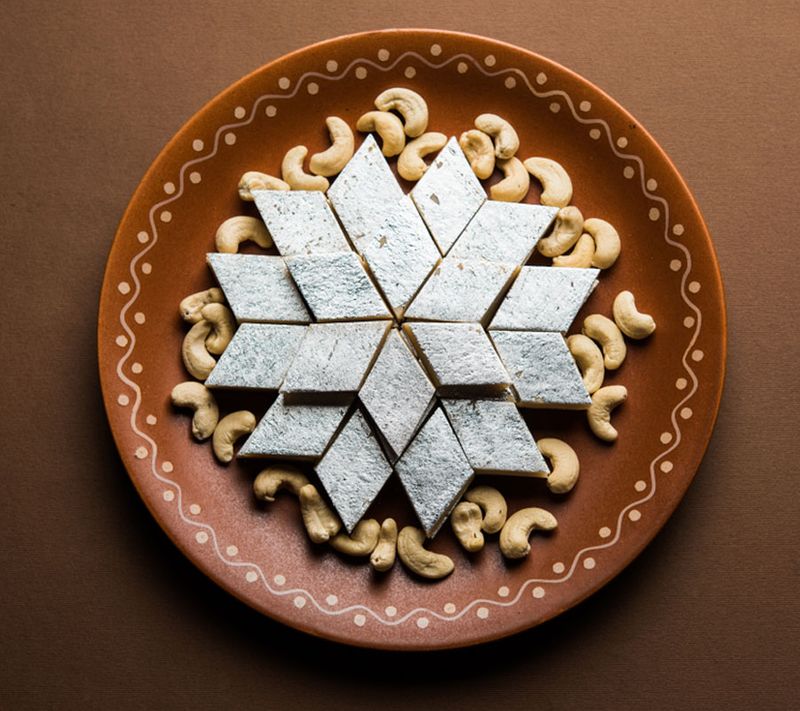 It's one of the most popular sweets consumed during Raksha Bandhan. Kaju Katli is a diamond-shaped soft cashew fudge candy that melts in your mouth instantly. Kaju Katli is the quintessential Rakhi special sweet that is kept in the pooja thali. The sister feeds something sweet to her brother and then ties the Rakhi. Kaju Katli is made from milk, cashews, sugar, with butter or coconut oil, and is an all-time favourite sweet with Indians.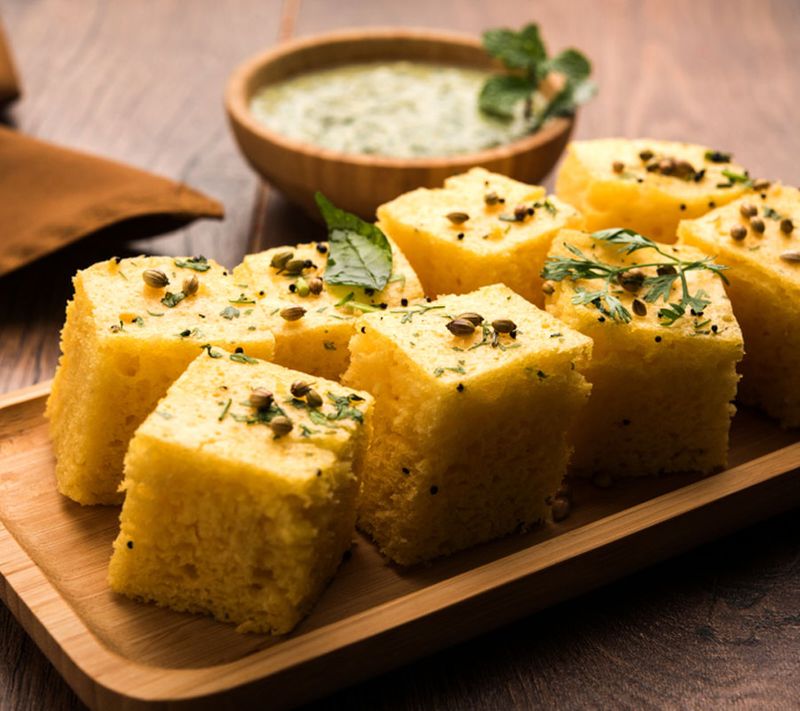 Dhokla is a Gujarati delicacy that is widely eaten throughout India. Everyone loves to eat Dhokla on any occasion, and it can be a great snack option for your Raksha Bandhan festivities. Dhokla is a mix of sweet, savoury and spicy flavours with a soft and spongy, melt-in-your-mouth texture, making it irresistible to stop eating at just one!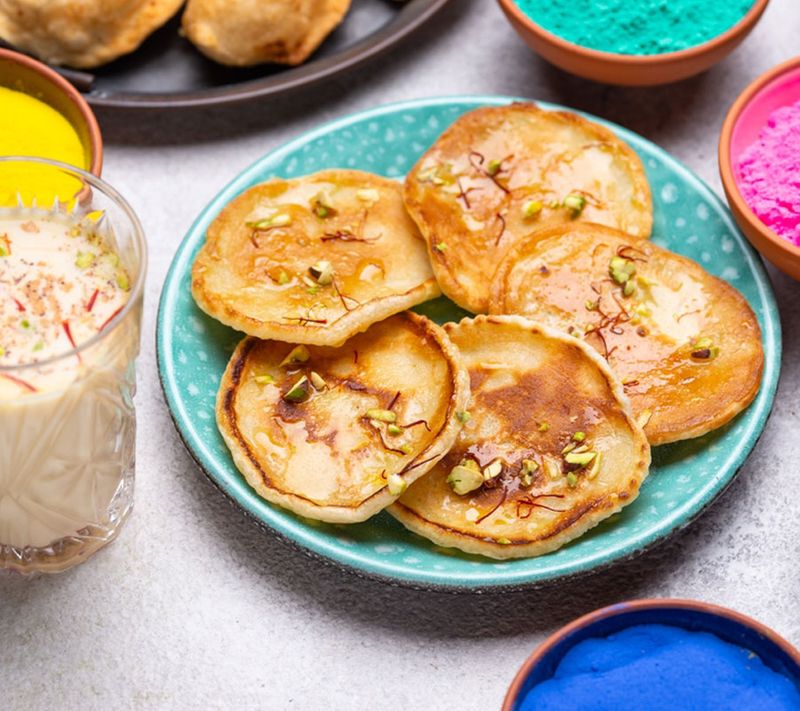 Us Indians are fond of those extra sweet desserts, Gulab Jamun being one of the most popular desserts that is actually dunked in sugar syrup. Here is another sweet recipe for Raksha Bandhan this year. Malpuas are deep-fried pancakes that end up dipped in sugar syrup. You can serve this mouth-watering Rakhi recipe topped with some dry fruits such as pistachios and cashew nuts.
7. Makhana kheer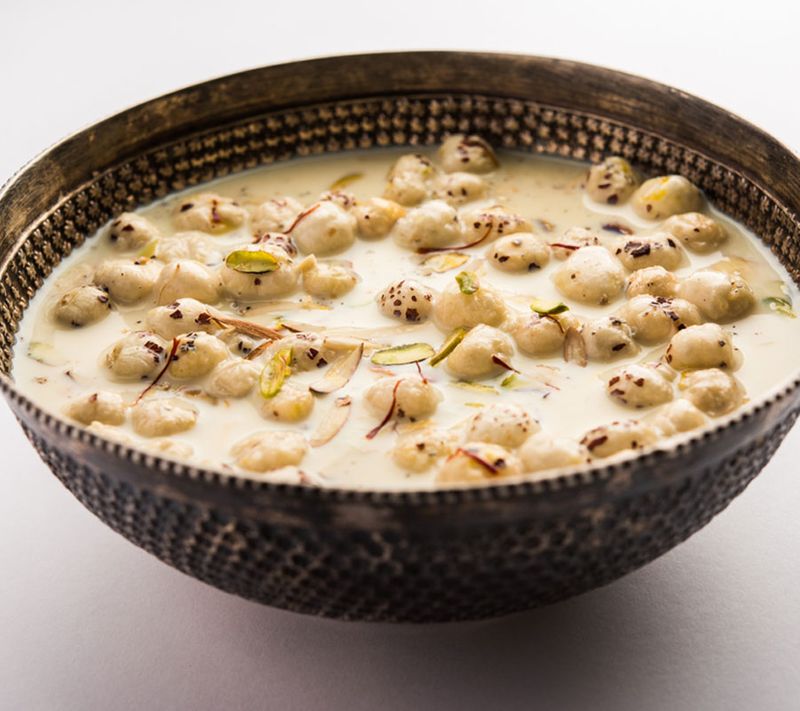 If you want your Raksha Bandhan recipe to be unique, simple, and yet delicious, go for our Makhana Kheer recipe this year. Makhana or fox nuts are the healthy substitute for your usual rice or vermicelli that you use in making kheer. The makhana soaks up with the sweet flavoured milk and gives a different texture to this Raksha Bandhan sweet that can be enjoyed by family members of all ages.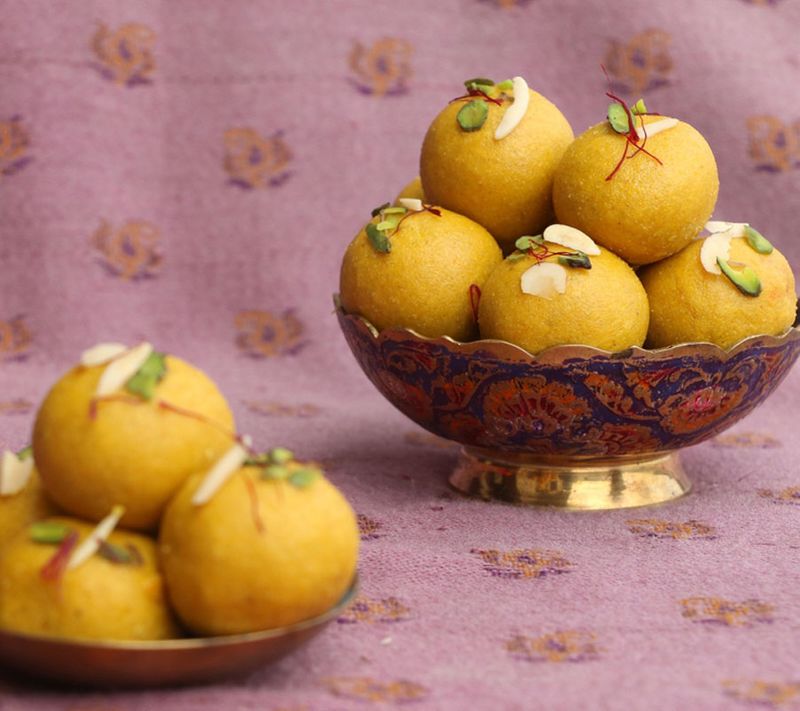 Besan laddoos are an all-time favourite sweet, often prepared around festivals in India. We love these ghee-soaked laddoos, that with every bite melt in your mouth, leaving you feeling utterly satiated and at home. Besan laddoos will be a hit at your Raksha Bandhan festivities, we guarantee you!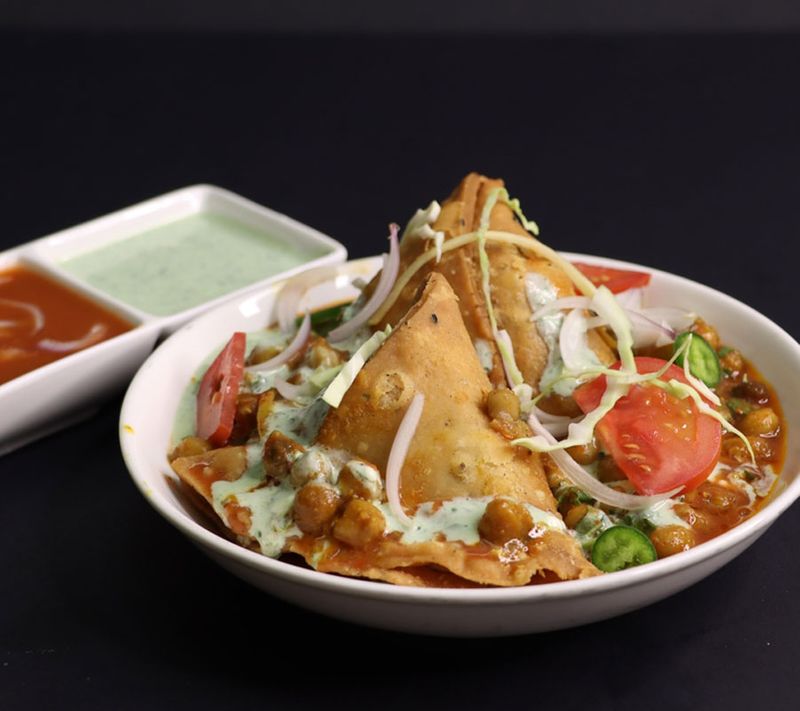 Not exactly a Raksha Bandhan traditional food, but who doesn't love a crispy fried samosa, topped with dahi and chutneys? Indian festivals are supposed to be cultured cheat meal days and samosa chaat seems like the perfect savoury indulgence. If you're counting calories, you can always go for baked samosas instead of fried ones.
You can also experiment further with the recipe by going in for different types of fillings other than the traditional potato filling.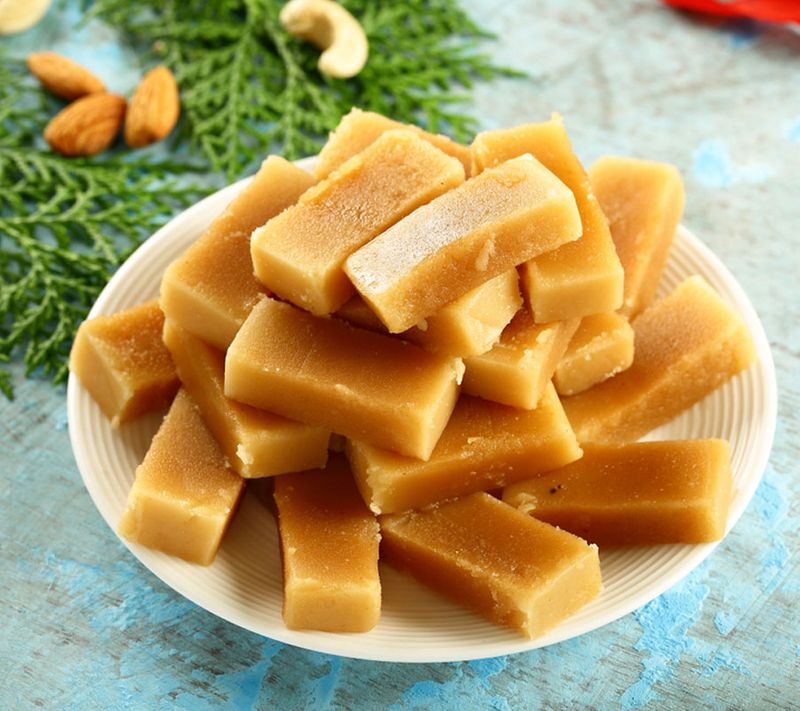 Mysore is famous for two things - Mysore Palace and Mysore Pak. As the name suggests, this Indian dessert comes from the South Indian city of Mysore. You can make this soft, melt-in-your-mouth sweet at home for Rakshabandhan.
Go try one of these delectable Raksha Bandhan recipes this year, and tell us all about your experience in the comments! 
---
Photo: Shutterstock