When considering a vacation in India, it's usually the several metro hubs and heritage tourist attractions that come to mind. Be it Goa's beaches, the bustling cities of Delhi and Mumbai, Agra's Taj Mahal or Kerala's backwaters. However, India's heart and soul are found in its villages. They retain an authentic rural way of life and are endowed with natural beauty, old-world charm and rich cultural history. So, if you're planning a vacation to or within India, venture off the beaten track and consider exploring the beautiful villages in India. Bookmark this list of villages in India to plan your next holiday destination!
1. Diskit, Ladakh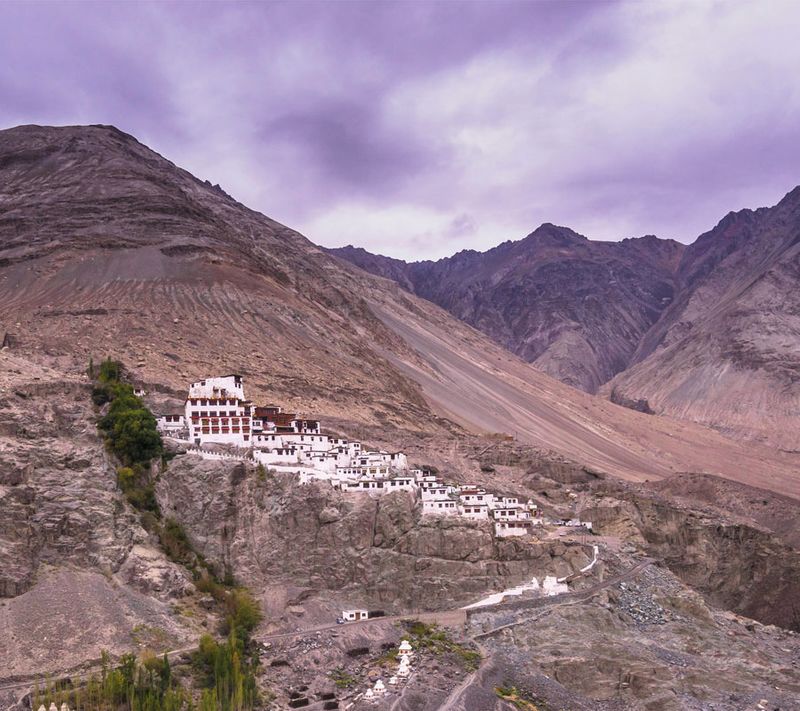 Diskit is an Indian village that sits in Ladakh's Nubra Valley region. It is about a 3-hour drive from Leh, the capital of Ladakh. It's a great destination for those who love natural landscapes. The Nubra region is surrounded by dense apricot trees and snow-covered peaks. Apart from the breathtaking views, you will also appreciate the peaceful environment here. The village is famous for being home to the Diskit Monastery. The natural hot water springs of Panamik are also close by.
2. Landour, Uttarakhand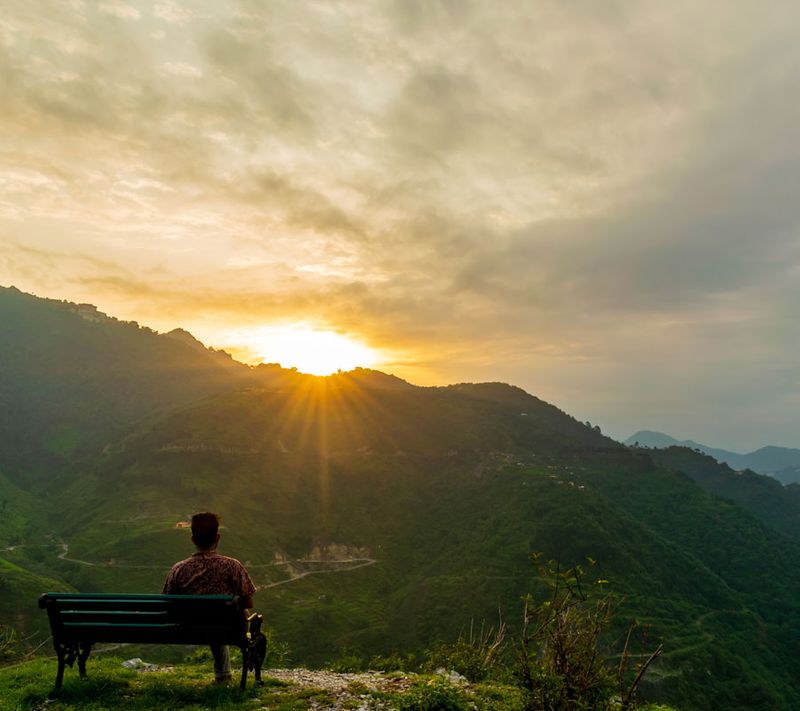 Landour is a small cantonment town that sits next to Mussoorie and is located just over an hour's drive north of Dehradun. Together, the sister towns of Mussoorie and Landour are well-known British Raj-era hill stations dubbed "Queen of the Hills". Surrounded by peaks of the Lower Himalayas, you will enjoy many fantastic views from Landour. While you can visit Landour all year round, April to June is the most popular season as Landour's pleasant weather makes for the perfect summer getaway.
3. Malana, Himachal Pradesh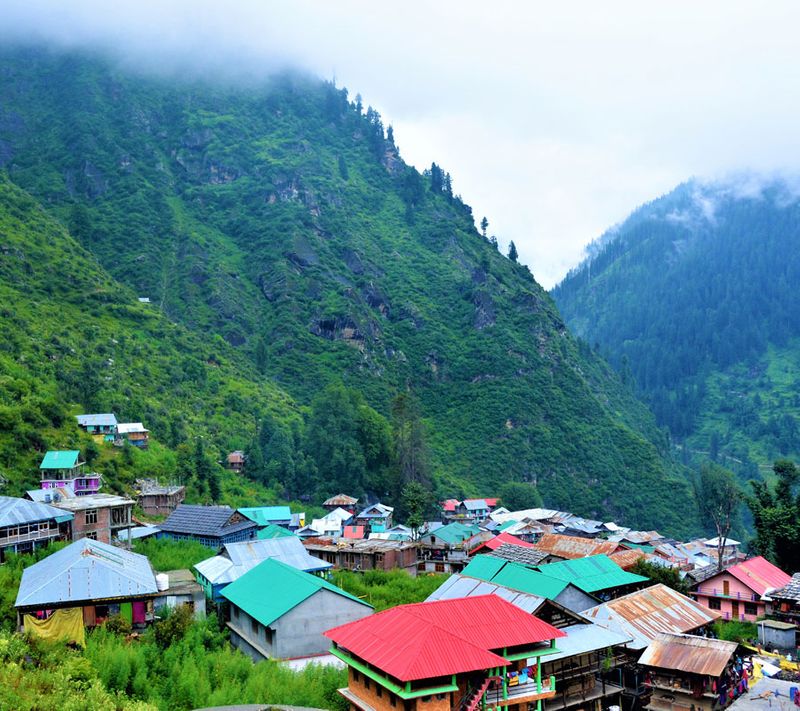 Malana is a famous village in India, located in Himachal Pradesh. It is well-known for its distinct culture, religious beliefs and location amidst Himalayan valleys. The Malana Trek is a popular and picturesque route for trekking enthusiasts. The two most prominent attractions of Malana village are the Jamadagni Temple and the Shrine of Renuka Devi. The hike to Malana is surrounded by rich deodar forests and offers a glimpse of the Malana Dam. 
4. Nako, Himachal Pradesh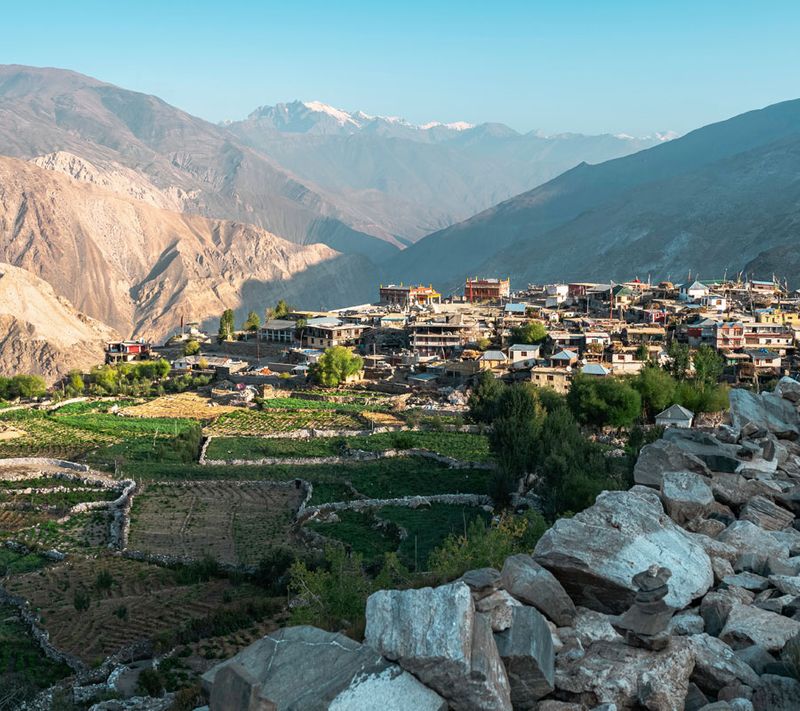 Nako in Spiti Valley is gifted with a landscape that is nearly lunar in appearance. It is among the most famous villages in India. Given its location close to the Indo-Tibetan border, the local community reflects many Tibetan cultural influences. Tabo Monastery, a Tibetan place of worship dating back to the 10th century, is also close by. The Archaeological Survey of India recognises it as a national historic treasure. Nako is also relatively close to Kibber, the world's tallest settlement. People often travel to Nako to enjoy isolation and reconnect with themselves.
5. Mawlynnong, Meghalaya
Mawlynnong, in Meghalaya, is dubbed "God's own Garden". In 2003, Discover India magazine named it the "cleanest village in Asia". While cleanliness is perhaps its highlight feature, this Indian village has accomplished so much more — from achieving a hundred per cent literacy rate to being a highly progressive village for women. Mawlynnong enjoys beautiful weather all year round. Nonetheless, the monsoon season is the best time to visit as it brings out the village's natural beauty.
6. Mandawa, Rajasthan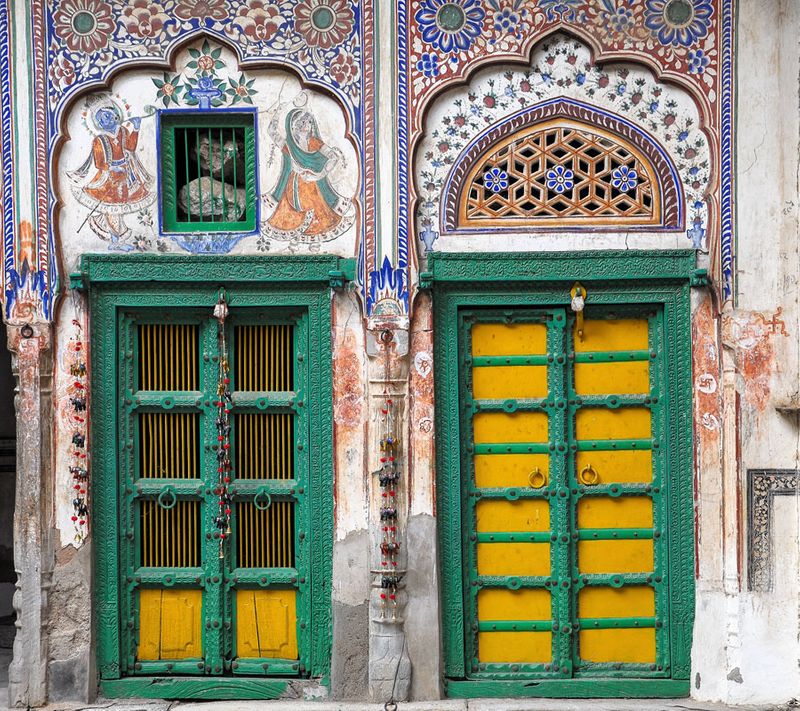 Mandawa is one of the most beautiful villages in India. It is located in Rajasthan's Shekhawati area and is famous for its forts and havelis. The town's architecture evokes memories of the cultural and social hub it was in a bygone period. Given its location in India's desert state, Mandawa has a severe climate. Summers can get extremely hot with temperatures exceeding 40 degrees Celsius, and winters can be bitterly cold with temperatures falling below 10 degrees Celsius. The best time to visit this town is between October to March. 
7. Ziro, Arunachal Pradesh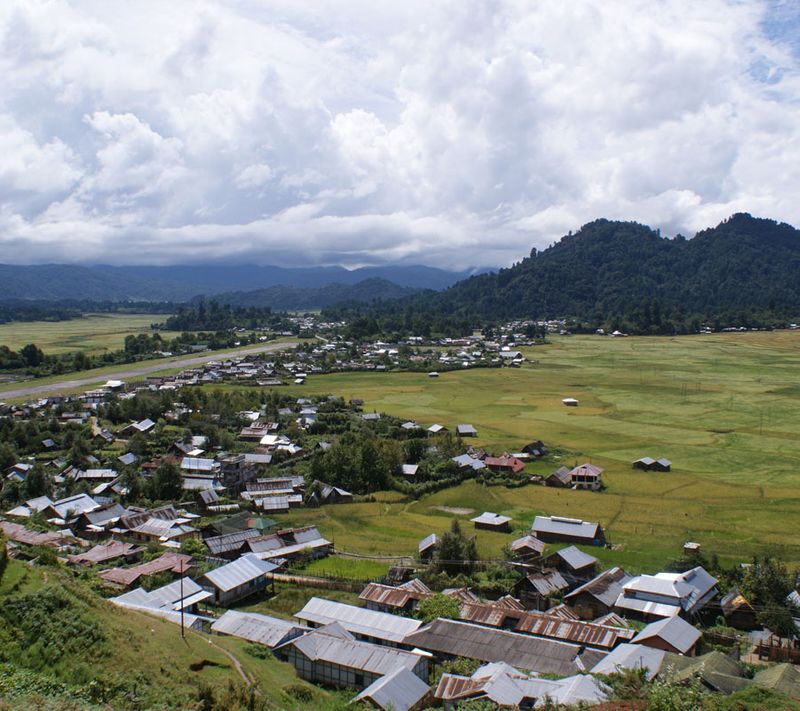 Tucked away in Arunachal Pradesh's magnificent mountainous landscape, Ziro is one of the oldest villages in the state. Ziro Valley is an enticing holiday destination in Northeast India that draws visitors for its mesmerising natural appeal, huge rice fields and rolling green hills. While the calm of this endearing town makes it a haven for soul seekers, its epitome of scenic beauty also draws many nature lovers and photographers from around the world. The location is also ideal for adventure enthusiasts — whether you're seeking a soul-stirring trekking experience, jungle camping or animal spotting, Ziro will not disappoint.
8. Gokarna, Karnataka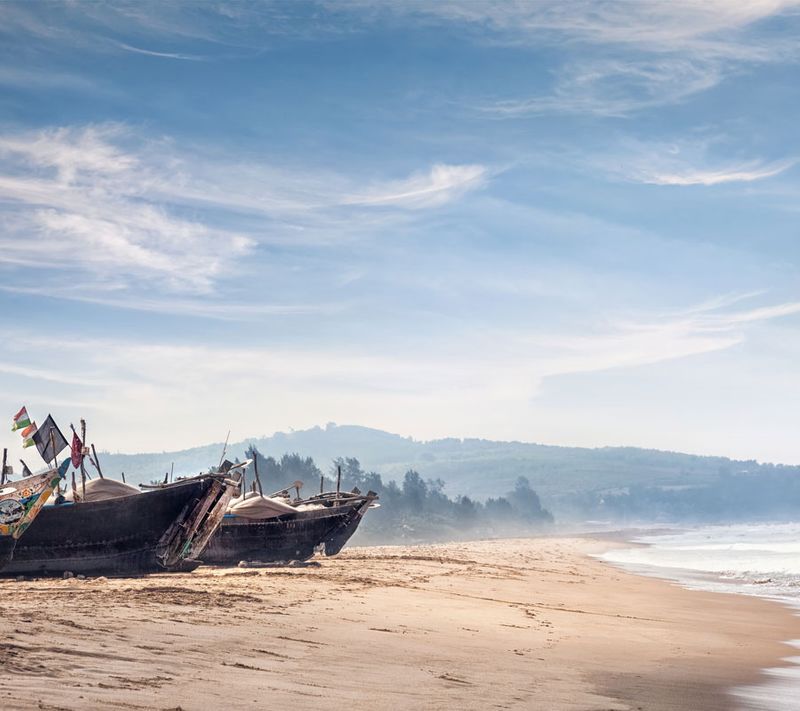 Gokarna is a Hindu pilgrimage town in Karnataka known for its magnificent coastal surroundings. It is also one of India's most beautiful villages, frequented by beach lovers and hippies. Gokarna attracts throngs of tourists from all over the world in pursuit of purity and relaxation. The out-of-town beaches, such as Kudle and Om, are a must-visit. With its palm tree-fringed beaches, ocean waves and white sands, Gokarna is a 'one-of-a-kind' location in India.
---
Photo: Shutterstock