Loafer shoes have raised the bar for men's clothing and style in recent years. A pair of loafer shoes for men is equivalent to jewellery and makeup for women. Nowadays, more and more men all over the world are opting for loafer-style shoes for a variety of occasions—be it formal or casual.
That being said, this comprehensive guide has been compiled for all the men out there who want to improve their shoe game. The guide will provide you with some styling tips as well as a brief introduction and history of loafer shoes. So, let's go!
About loafer shoes
Loafers are typically made with a leather or suede upper. The sophisticated design and appearance of this type of shoe make it a perfect match for any type of men's clothing, formal or casual.
Loafers are distinguished by their visible edges or stitches that cover the toe. The shoe's classic slip-on style has no laces or other fastenings. They are typically shaped like a moccasin and have a flat heel. Loafer shoes are thought to have been invented in 1930 by Norwegian fishermen. However, by 1950, loafers had established themselves as an important part of the men's casual shoe canon. Loafers have continuously cycled in and out of vogue over the course of their history, with regular updates on design, the material used, colours etc.
And, if you go out today to buy a pair of these slip-on shoes, you will most likely come across a variety of loafers for men. That's why we've included a few tips here to help you find the best loafer shoes for you. 
Types of loafer shoes
Loafers are generally categorised into various styles, colours, and materials—with each type catering to a different style need. Here's a look at some of the different types of loafers.
1. The penny loafer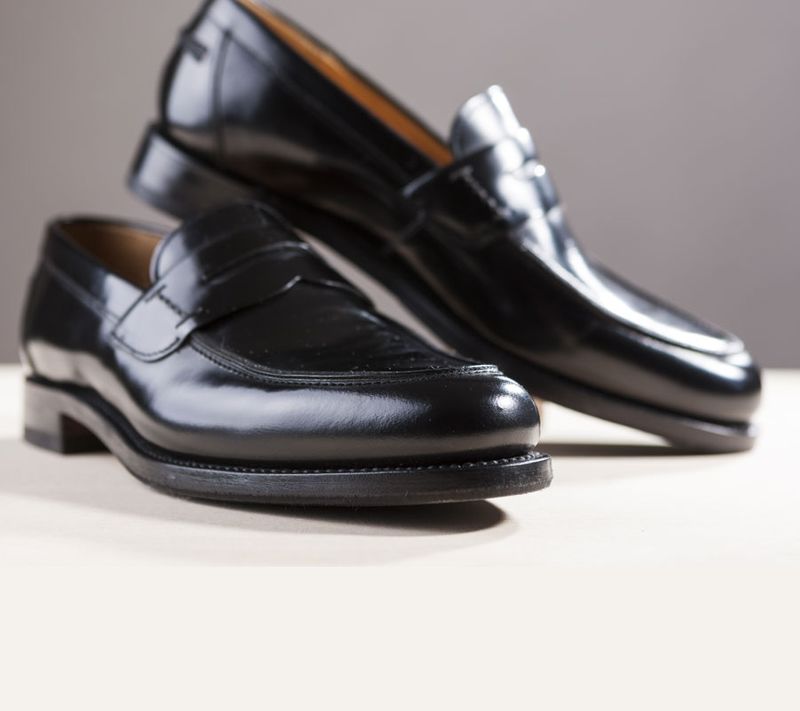 This is the most common type of loafer shoe. A leather strap across the top of the shoe with a diamond-shaped slot distinguishes the penny loafer. It is thought to have been designed to hold a penny in case of an emergency, hence the name "penny loafers."
It falls into the casual and semi-formal categories. Mostly available in dark colours like espresso, burgundy, black, and brown—this type of loafer can be worn during any season of the year.
2. The tassel loafer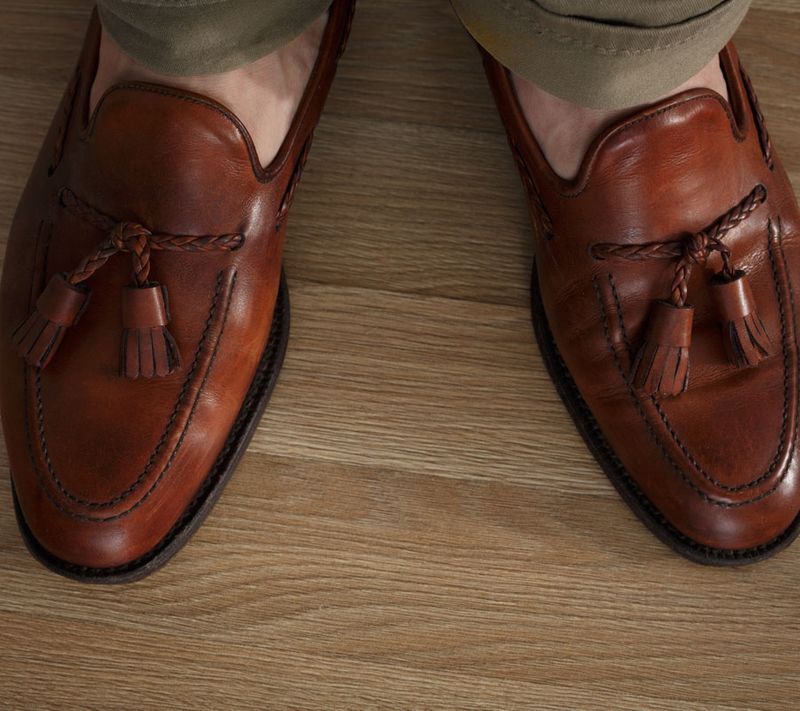 The tassel loafer, the G.O.A.T (greatest of all-time) in the world of men's footwear, is an ideal choice when looking for a formal and casual in-between. The shoe features a rounded toe and a reverse seam detail. This loafer goes well with blazers, trousers, denim, and even shorts.
It comes in suede or leather and exudes sensibility while effortlessly delivering classic sartorial flair. 
3. The horse-bit loafer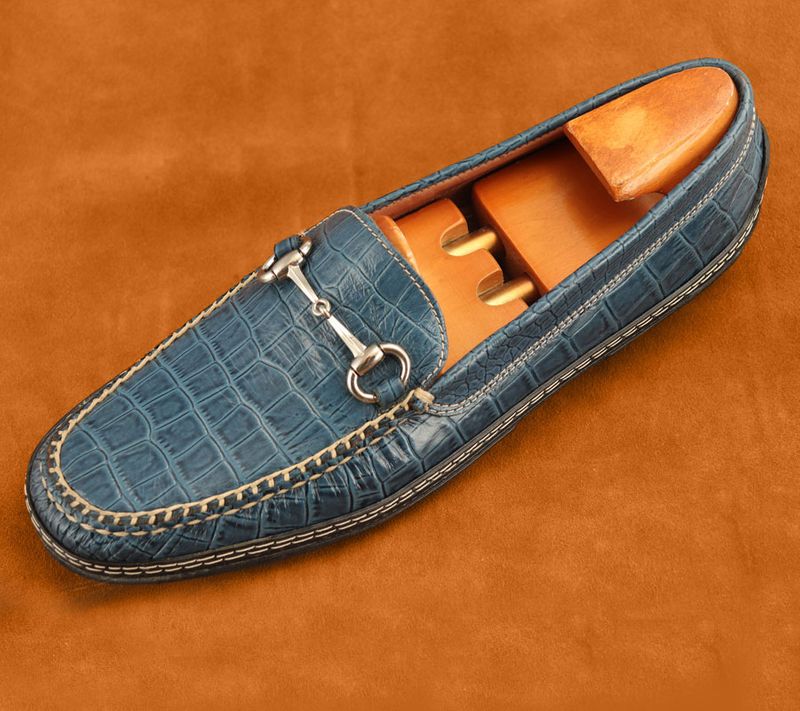 These loafers are distinguished by a golden metal strap shaped like a horse's snaffle across the top, as the name suggests. The semi-formal shoes exude sophistication. The Italian designer Guccio Gucci is credited with turning horsebit into an iconic loafer shoe. As a result, it is also referred to as Gucci loafers.
4. The driving loafer
The name of the shoes explains what they are for! This type of loafer shoe has a flat bottom with a rubber grip to justify the name and purpose of the shoe. You can treat them like hard-bottom dress shoes, wearing them everywhere from the office to nightclubs—because they're made of suede or supple leather.
How to style loafer shoes?
Now comes the tricky part. Having a pair of loafer shoes in your closet isn't enough to up your style game. Your loafer shoes must not only complement your style but also elevate the overall look. In that case, the following tips and tricks may be useful:
1. Loafers with jeans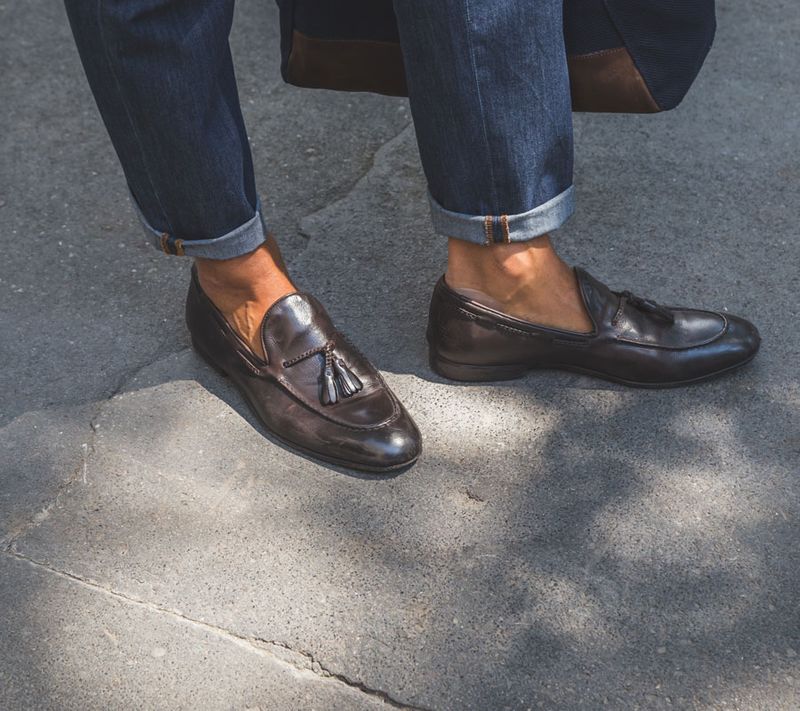 Wear your favourite denim in a more fashionable manner. To make the shoe stand out, keep the length of your denim on the shorter side. When wearing loafers with a blazer, as with jeans, trouser length and colour matching are crucial. Wear a fitted t-shirt with a blazer to create a subtle yet appealing look.
2. Loafers with chinos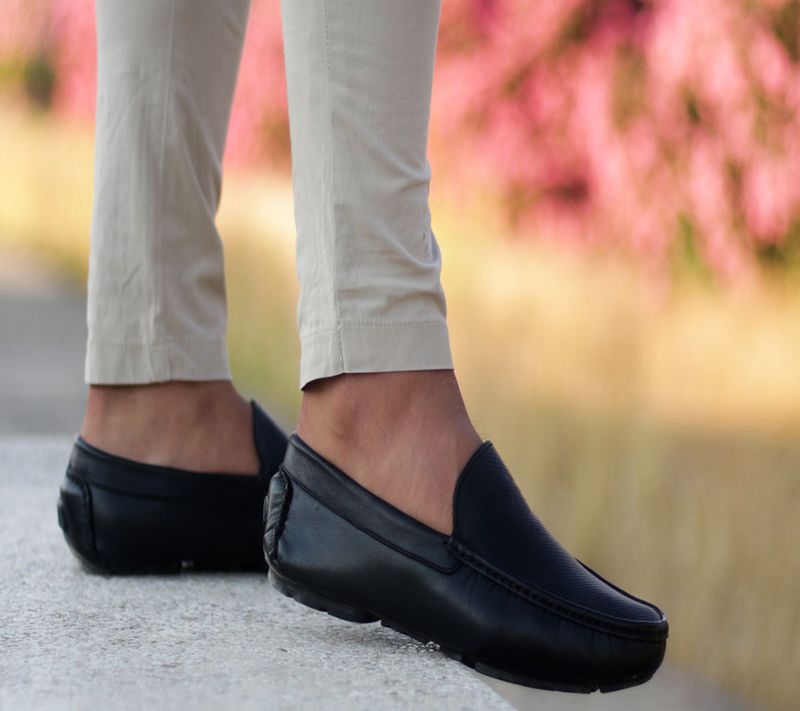 Loafers are also frequently worn with chinos. If you want to pull off this look, avoid wearing bright coloured trousers. A shirt or polo shirt with a belt and ditched socks will undoubtedly make an impression.
3. Loafers and a suit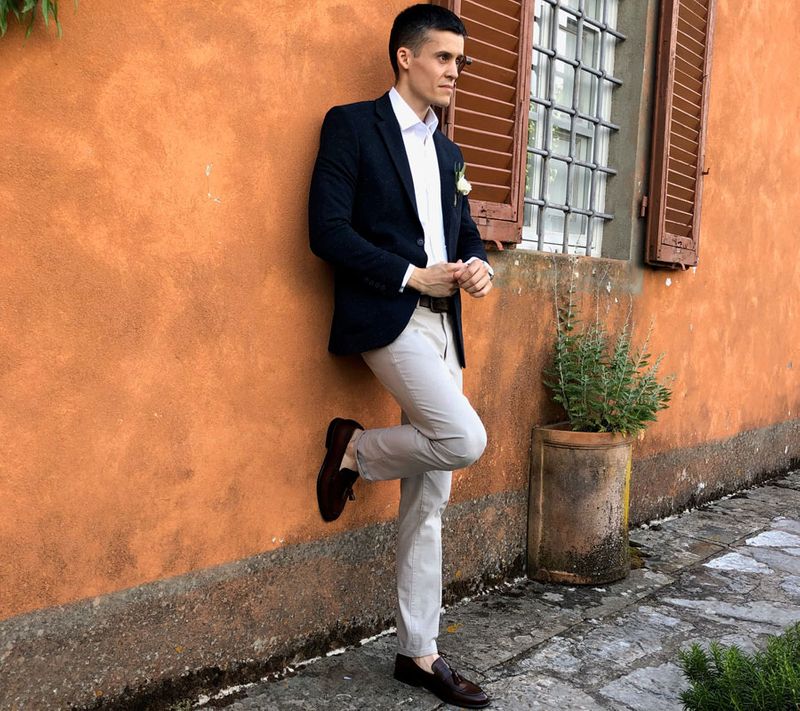 Ensure that your trouser length is at the ankle. Socks with loafers are optional. So, if the weather and occasion permit, consider pairing them. 
4. Loafer with shorts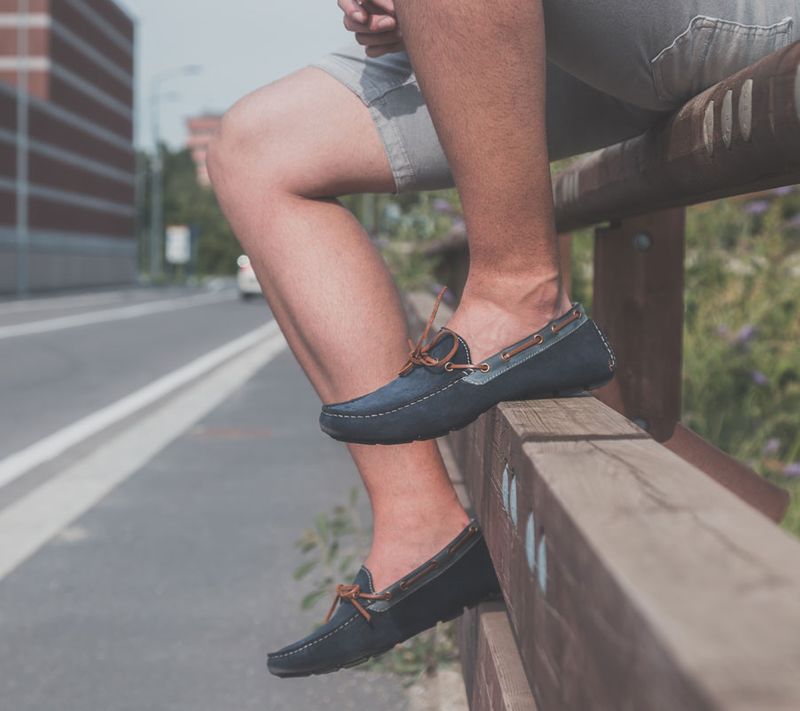 Tailored shorts just above the knee, a belt, and a tailored shirt can give you a summer outfit while making sure your style game does not go overboard. 
---
Photo: Shutterstock