Bold colours and patterns, classic accessories and versatile clothes are some of the popular phrases in men's fashion trends for 2022. The new year has brought back some of the most popular men's fashion trends from the '90s. Think polo t-shirts, chunky chains and uber-stylish varsity jackets. This year's trends are also defying gender norms attached to clothes. In 2022, pink is the new black for men, and scarves are not just women's accessories. So, here are some of the most popular men's fashion trends of 2022.
Chunky chains 
This classic jewellery for men is back in fashion. Men don't enjoy too many options for jewellery but this accessory was a total rage in the '90s. With time, the popularity of chunky chains waned. But now, the trend is back in fashion. The old-school chunky silver chain is versatile and compliments every look. Be it a date night or a family dinner, this classic piece of jewellery never fails to impress. Remember, the key to pulling off this eclectic accessory is minimalism. So, keep the rest of your look understated, and pair the chain with a shirt or jacket.
Varsity jackets 
Also known as letterman jackets, varsity jackets date back to the 1930s. It is a part of American jock culture, originally worn by high school athletes. If you've watched any American high school movie, it's difficult to miss spotting the varsity jacket. Varsity jackets are called so because they feature the name or initials of the athlete's school. The jocks at Harvard University were the first ever to sport one. The trend picked up among athletes to eventually become a staple in menswear fashion.
Bold colours and patterns
Bold colours and mismatched patterns have many fans. This year's men's fashion trends are all about standing out. So, it is no surprise that bold colours and patterns are part of the trends. This year is the right time to experiment with colours and patterns. Ditch the trusted blacks and blues; instead, opt for bold reds and oranges. You may think bold colours and patterns are intimidating and risky, but they can add to your style and make you stand out from the crowd when done right.
Polo t-shirts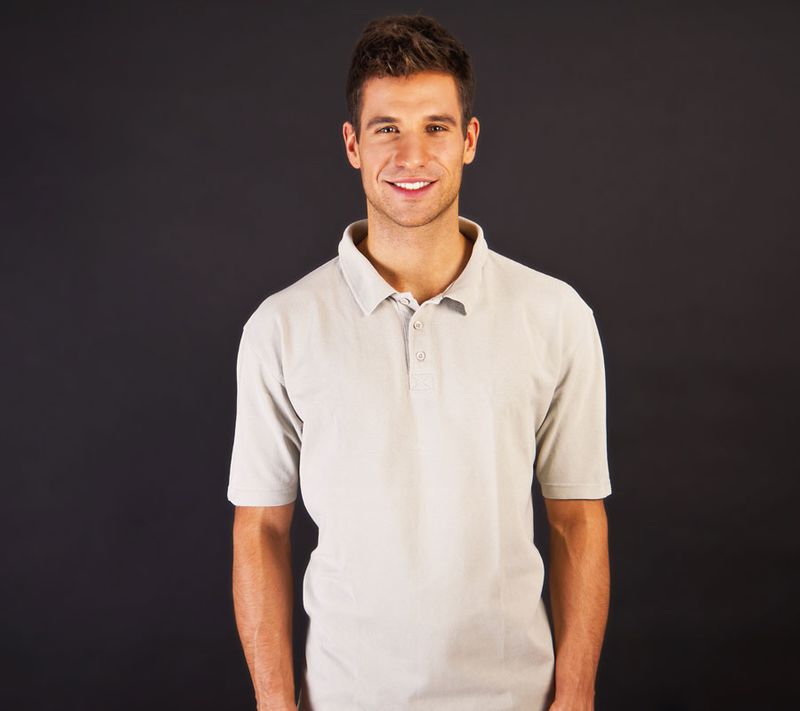 Good news! Polo t-shirts are back in trend. This comfy t-shirt has been a loyal friend to many. And now, it will add a touch of comfort to your closet too. Polo neck t-shirts are versatile and can be dressed up or worn down depending on the situation or occasion.
Scarves 
The fashion industry is constantly changing, and with new trends, many often tend to defy society's gender norms. Scarves are one such example and the latest addition to menswear fashion. Scarves are long pieces of fabric, usually printed, worn around the neck. They are perfect for casual and formal looks. For example, they do wonders to add character to a blazer or a topcoat.
Robe style jacket 
These jackets are best for those who love to go everywhere in loungewear outfits. These jackets tie around the waist, and sometimes the hemline falls beneath the knee. Many celebrities have been spotted sporting robe style jackets.
Headgear 
From comfy caps to eclectic balaclavas, headgears are big this season. The latest men's fashion trends are making them an inevitable part of outfits. They are versatile and ideal for any situation.
This year's men's fashion trends boast a variety of colours, prints, fabrics and silhouettes. There is also more emphasis on accessories this year. So, incorporate these latest trends into your style and put your best foot forward.
---
Photo: Shutterstock