They say the first impression is often the last and suits certainly make an unforgettable one! But donning a suit is more than just about a shirt, pants and jacket. You also have to style it with the proper accessories to complete the look. So, if you want to make an impactful first impression, a classic suit styled right can do the trick for you. Here's a list of the five men's suit accessories you must have in your formalwear wardrobe.
1. Tie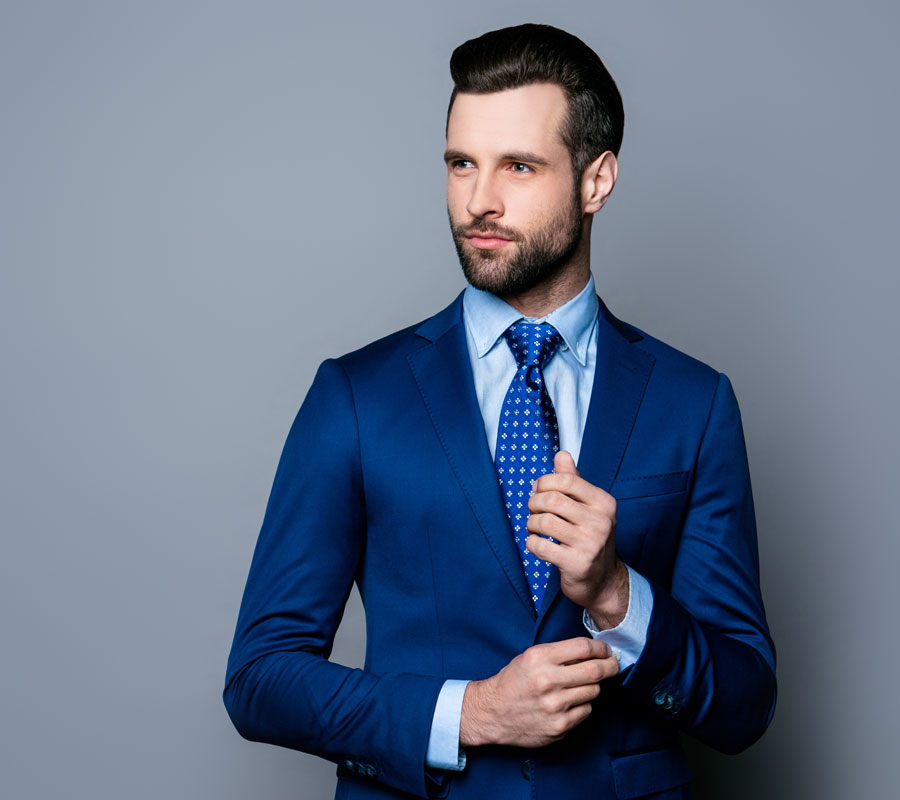 'Less is more' is a common phrase that applies when you're shopping for suit accessories. An elegant suit needs a statement piece — the tie — to complete the look. There are two types of ties — bow tie and necktie — and each is worn for different occasions and settings. While a bow tie is for formal events with a strict dress code, neckties are usually for office wear and smart casuals. You can give your suit a fun twist by going for neckties in bold colours and trendy patterns. Getting the tie right can add character to your look and break the monotony.
2. Pocket square 
A pocket square is one of the underrated men's suit accessories. Pocket squares enhance the suit and give you a subtle touch of elegance. They are available in many colours, shapes, sizes and patterns. But remember to match your pocket square to the tie you pick. Make sure the tie and pocket square don't contrast in patterns and colours to avoid a fashion faux pas.
3. Cufflinks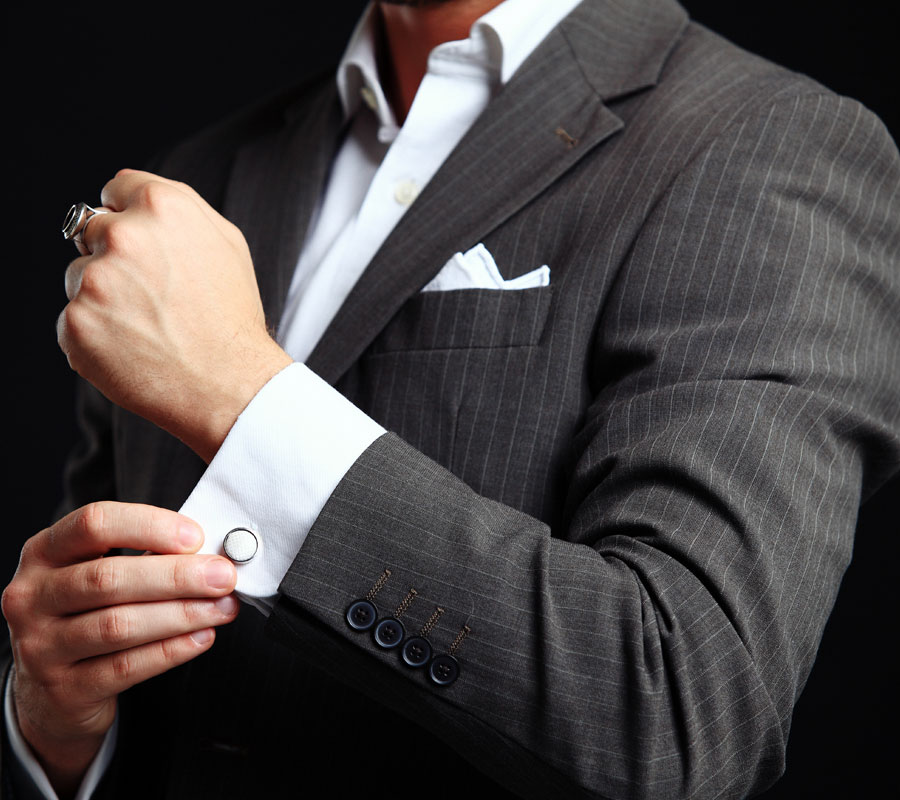 Some people tend to consider cufflinks as one of the avoidable men's suit accessories. However, they are a subtle yet important part of the overall suit look. They add grace and give your classic suit a complete look. Cufflinks are also a great way to add a personal touch to your outfit as you can have a customised pair — maybe your initials — that's made just for you.
4. Lapel pins 
A lapel pin is one of those men's suit accessories that adds personality to your formal wear. Although it is not an essential part of suit accessories, lapel pins are yet another way for men to personalise their look. They're often even considered a tasteful symbol.
5. Belt
Belts are one of the most important and underrated men's suit accessories. Of course, they serve the functional purpose of helping the pants fit right. But beyond that, they can also be a great style statement.
These men's suit accessories will not only make you look dapper but also help you stand out from the crowd. So, go ahead and add them to your wardrobe for a new look and style.
Photo: Shutterstock