Today's metrosexual men are nothing like our fathers and grandfathers who survived on two shirts and a pair of pants. The Gen Z men's wardrobe is a reflection of his style, aesthetics, and latest fashion trends. A space that is so personal should be an expression of your personality. While your outfit selection can range from vibrant prints to subtle monochrome, some closet essentials will stick with you through the highs and lows of changing trends. From the quintessential blue jeans to the go-with-everything sneakers, these wardrobe must-haves will keep you looking fresh all year round.
10 essentials for every man's wardrobe:
1. Crisp white shirt
When we think of men's essentials clothing, we think of crisp collared whites that will make every outfit look cooler. Pair it with a suit for formal events, trousers for semi-casual office wear, and ripped denim jeans for a relaxed day with friends. A collection of fitted white shirts are perfect for days when you want to look dressed but lack the energy to do so.
With your formal outfit in place here is 5 Must-Have Men's Suit Accessories For A Complete Look.
2. Solid tees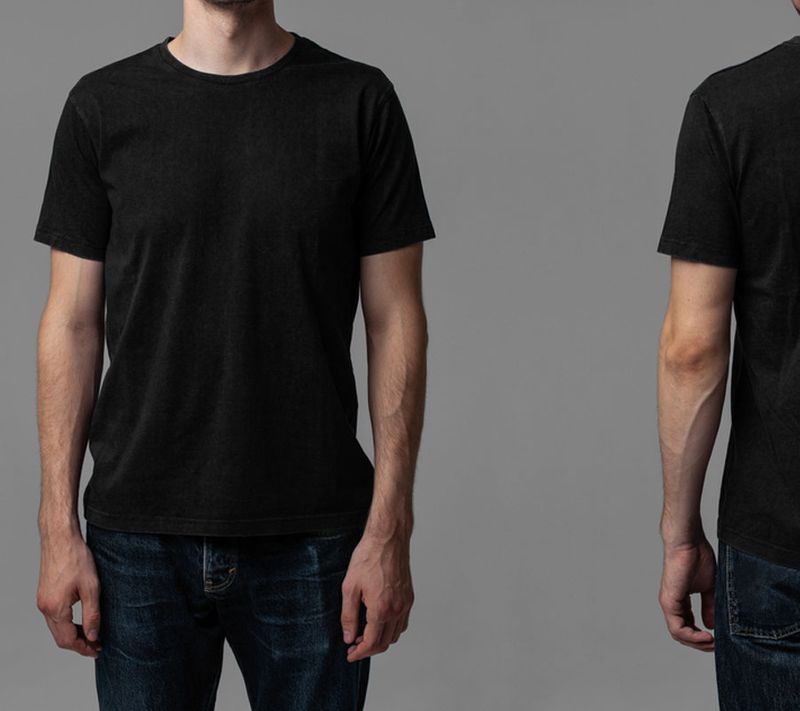 A collection of humble tees is a basic men's wardrobe staple. Effortlessly casual, solid tees in subtle shades of white, black, and grey can be styled under a blazer for a semi-casual outing. Pair it with a jacket on a pleasant evening for a stylish dinner date look. A versatile piece of clothing, t-shirts are one of the few wardrobe staples that can be effortlessly elevated and it's not difficult to see why.
3. Jeans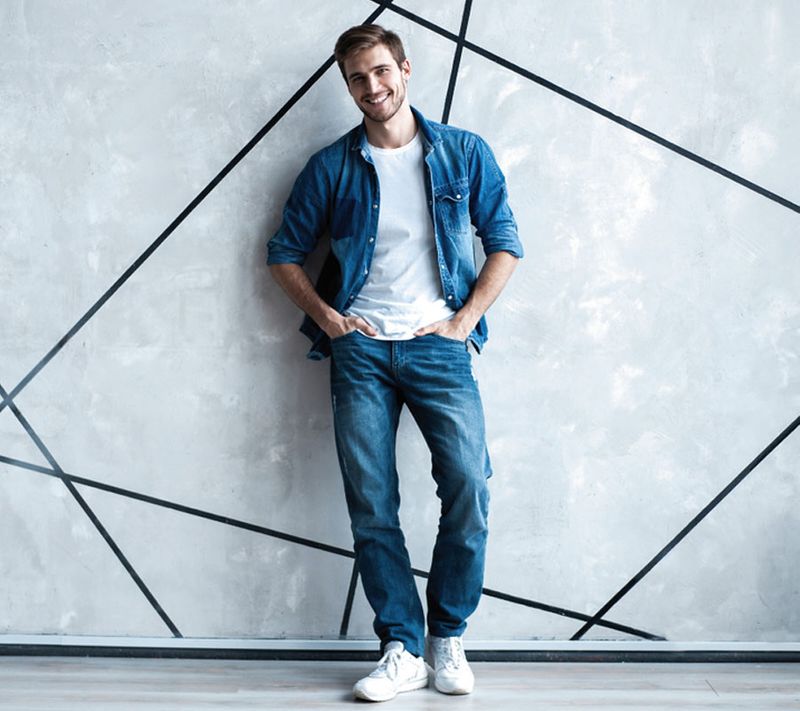 In a minimalist wardrobe, men who like to keep things breezy should have a collection of jeans. You can have different fits, colours, and textures that complement your personality. A washed blue straight-fit jeans can be styled with almost anything for semi-formal to casual looks. Fitted black jeans work well with a matching black crew neck, bomber jacket, and sneakers for an effortlessly laid-back dinner. We can leave fit and colour to you, but a classic blue is a piece to invest in.
4. Sneakers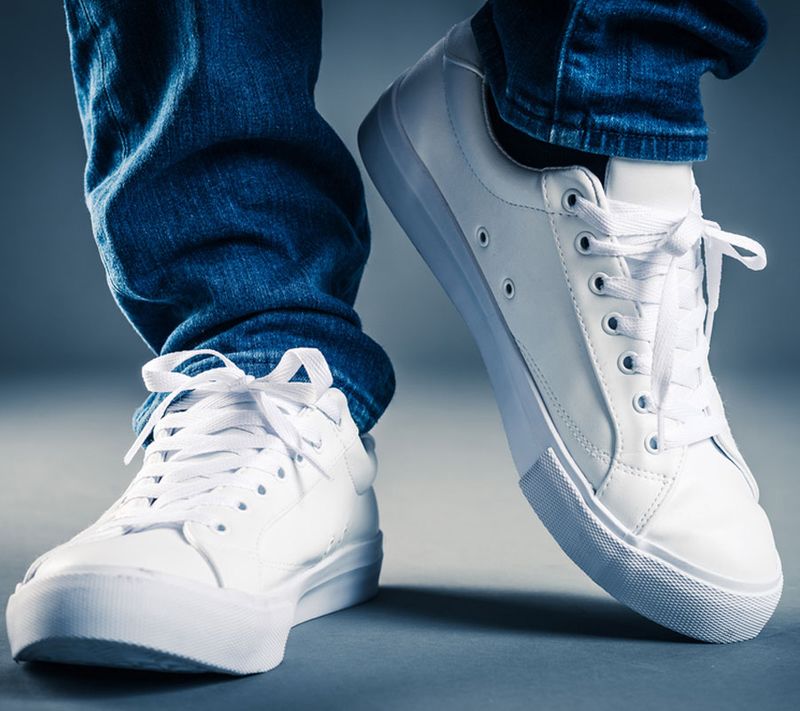 When we speak of sneakers as men's wardrobe essentials, we don't mean those converse shoes. The hottest shoes of the season, stylish white sneakers are a great investment if it's your first buy in the sneaker world. A pair of all-white sneakers go with everything, are super comfortable, and double up a statement outfit essential when nothing else works. So trust us when we say, these will definitely not be your last.
One bonus tip, try to keep them white and clean, no outfit no matter how stylish looks good with muddy sneakers.
5. Signature black blazer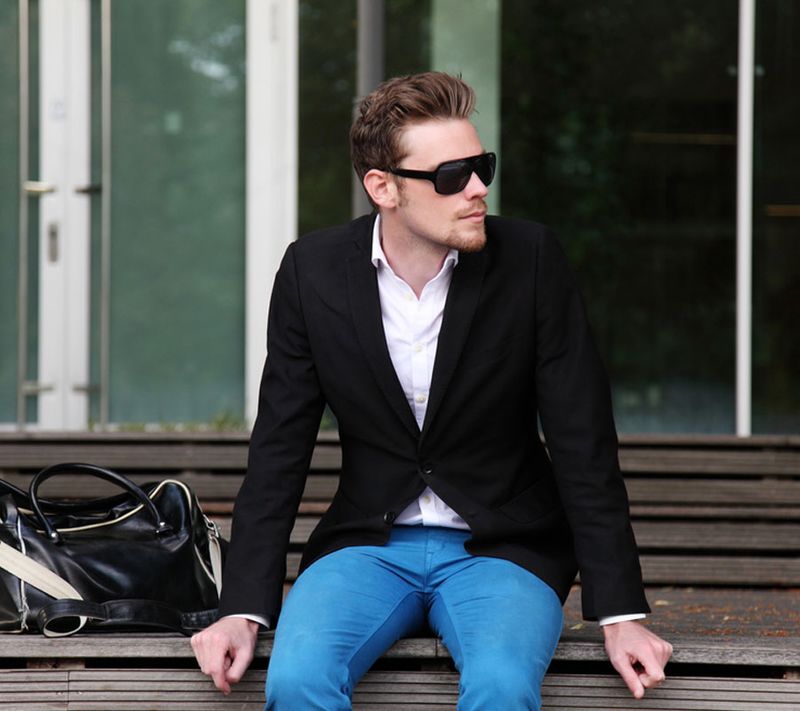 If you go through the men's closet, you are bound to find a black blazer. Why? A simple tailored black blazer is your best bet at looking sharp when it comes to dressing in smart casuals. Have a dinner date, a work event, or a family function, a well-fitted black blazer exudes modern chic. Blazers are versatile wardrobe essentials because you can keep it basic with jeans and a tee, or amp it up with trousers and a shirt. Let the occasion help you decide.
6. Dress shoes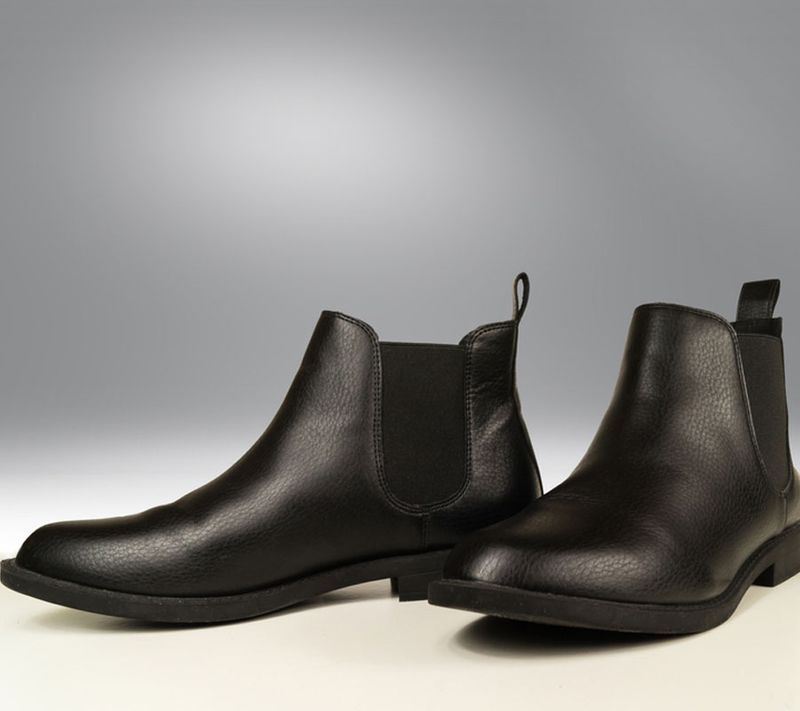 If sneakers are too street-style for you, invest in a pair of black formal shoes. These are essential items for wardrobes that ooze with functional elegance. Oxfords are very common, to stand out of the crowd try a pair of Chelsea boots. Doing the rounds with celebrities these days, Chelsea boots in an unbeatable combination of leather and black is the way to go for formal events. It's a win-win if they're shiny.
7. Sunglasses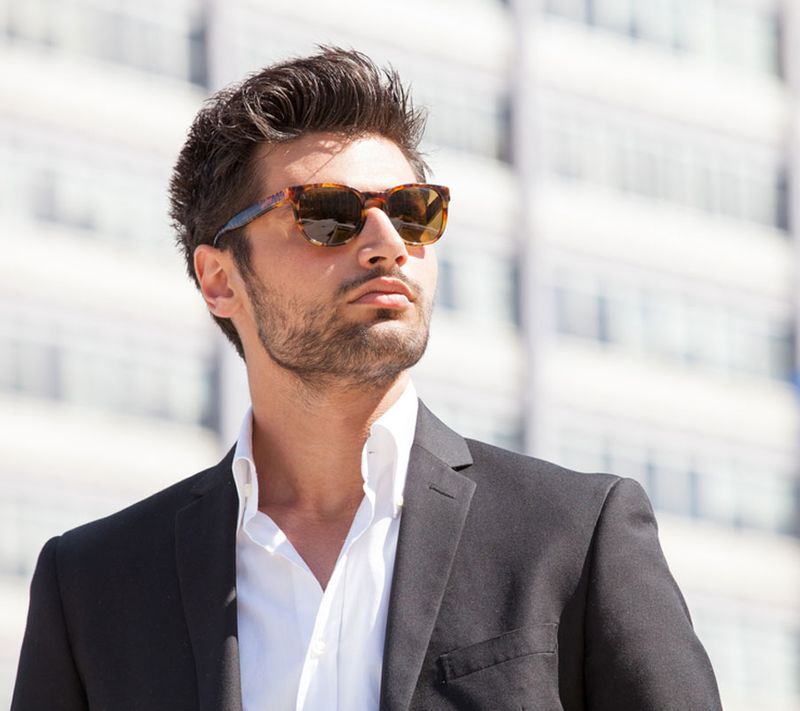 Even a simple men's closet will have a pair of sunnies, even if they're not in style anymore. Having said that, a pair of black sunglasses in classic shapes like wayfarers and aviators are a must-have in your closet. Functional pieces that never go out of style if chosen wisely, sunglasses complement every outfit and protect the eyes. Make sure to invest in good quality pieces that eventually become a part of your personality.
8. Personal jewellery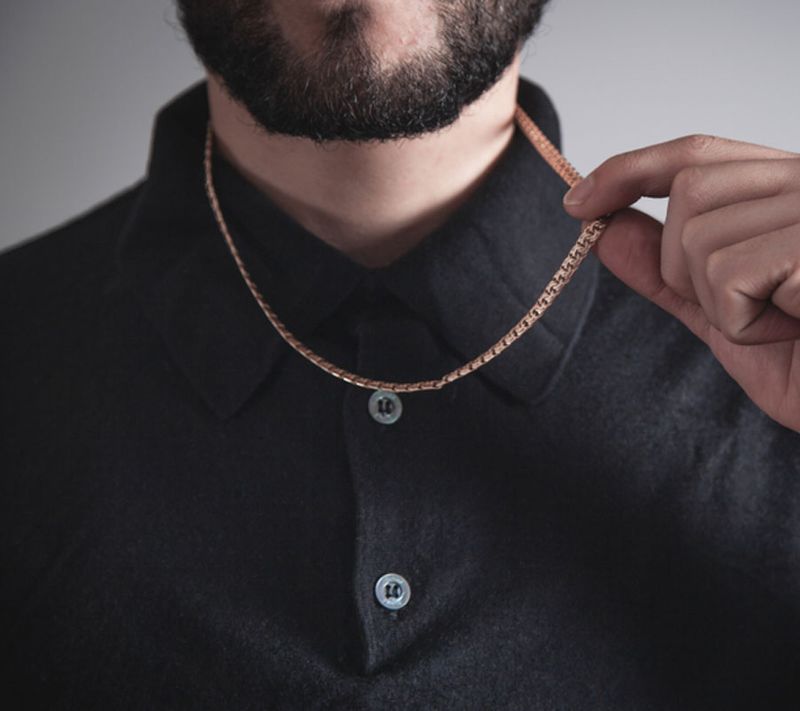 When you think of men's wardrobe essentials, jewellery often gets left behind because of gender biases. Today men are equally invested in stylish one-of-a-kind pieces that they can wear with any of their outfits. If you want to start with a piece of jewellery, chains and rings make great investment pieces. To jazz things up, you can get an oversized chunky chain and pair it with a loose t-shirt and ripped baggy jeans.
9. Jersey sweatshirt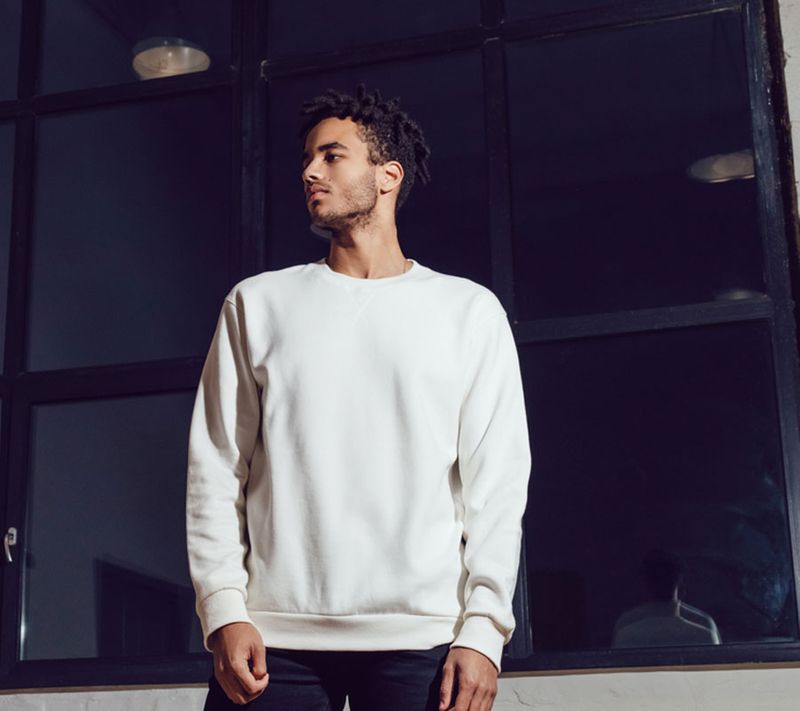 A key staple in the list of mens must have clothes, a classic solid-coloured crew neck sweatshirt is an off-duty weekend uniform. You can choose from a variety of textures depending on the season and occasion. But if you asked us, an understated grey knit jersey sweatshirt is a versatile piece that works great with jeans, trousers, and shorts.
Here's The Ultimate Guide To Creating A Trans-Seasonal Wardrobe if you like to keep things interesting all year round.
10. Classic watch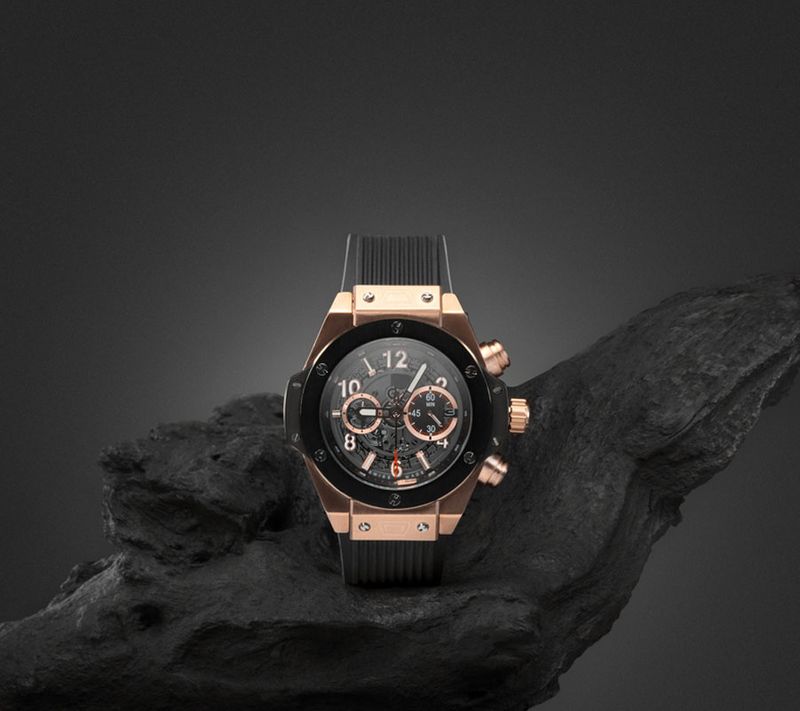 Party-friendly and work-appropriate, a watch makes it to our list of men's wardrobe essentials. You don't have to go all out and invest in buying an Omega or Rolex. A classic automatic, water-resistant mechanical watch will suffice.
In 2022, you don't need a lot to look your best. Include these 10 men's essentials in your everyday wardrobe and watch them get absorbed as indispensable staple pieces of your personality. If you have an experimentative fashion spirit, take cues from Pink Is The New Black: Men's Fashion Trends In 2022.
---
Photo: Shutterstock