The evolution of the iconic white sneakers has been remarkable. Today, a pair of white sneakers is a must-have in every guy's wardrobe. T these shoes never lose popularity because they're so versatile and comfortable. From date night to corporate events, white sneakers can be worn everywhere and for any occasion. White sneakers have also made it to fashion runways worldwide. No matter what your budget and preferences, you will find a white sneakers style for you. No wonder they are a favourite with so many people! Here are 6 ways men can style their white sneakers.
1. With shorts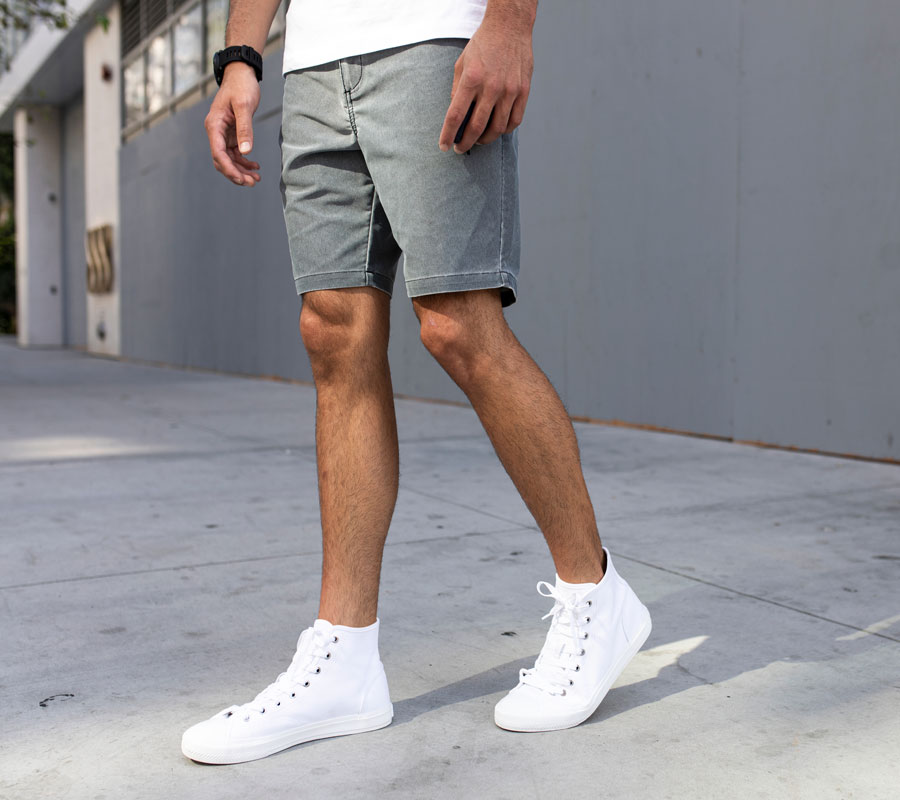 White sneakers and shorts are the perfect combinations. They are laid-back casual, date night compatible and can also be worn for family gatherings. They look sleek and cool, amping up your style quotient.
2. With a checkered shirt 
If smart casuals are your style, pairing white sneakers with checkered shirts will fit right into your style quotient. Complete your look with a pair of well-fitted jeans and stylish glasses.
3. For a monochrome look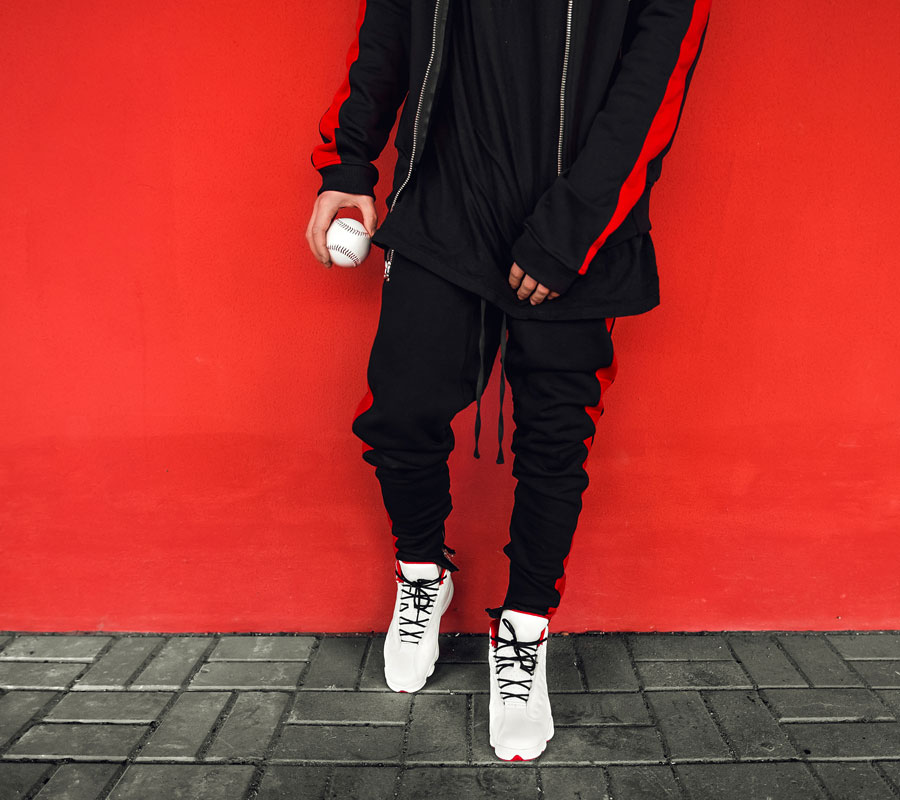 Keep it simple and classic with a monochrome look. Wear black jeans, pair them with a black tee and throw in a black leather jacket. Then, let your white sneakers be the light escape from your all-black look. This minimal white sneaker outfit will surely turn heads.
4. With chinos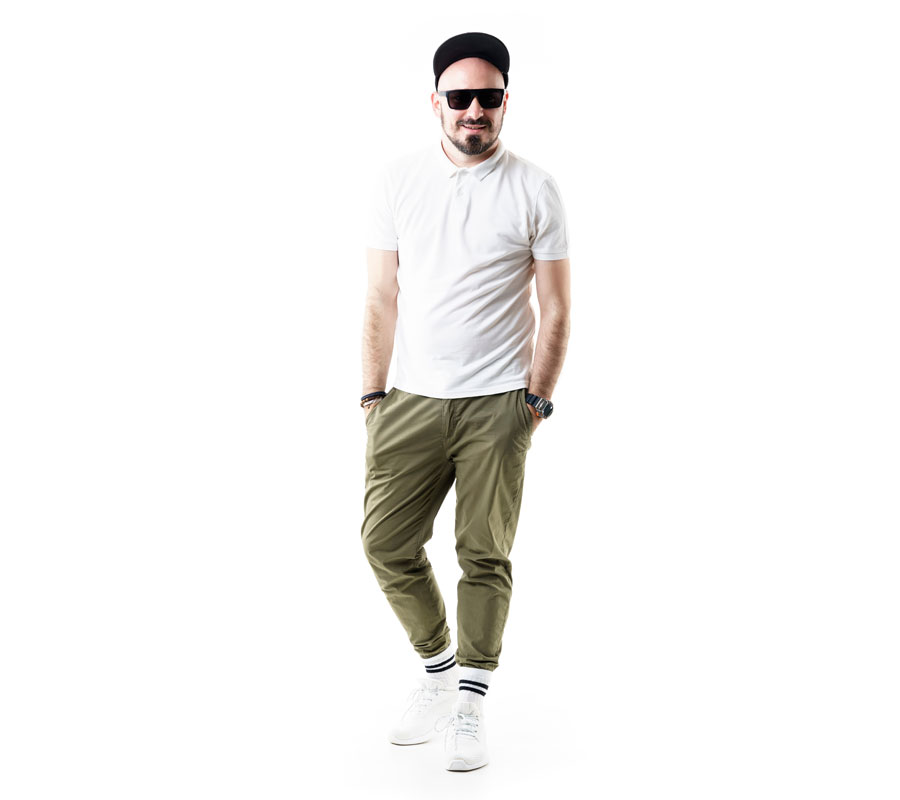 White sneakers paired with chinos is the all-day look you've been waiting for. Sport this comfortable and hassle-free outfit throughout the day. All you have to do is choose the right chinos. Chino pants made of high-quality cotton will be ideal for pulling off an all-day look. Add a casual jacket or a hoodie for a dapper and stylish edge.
5. With a suit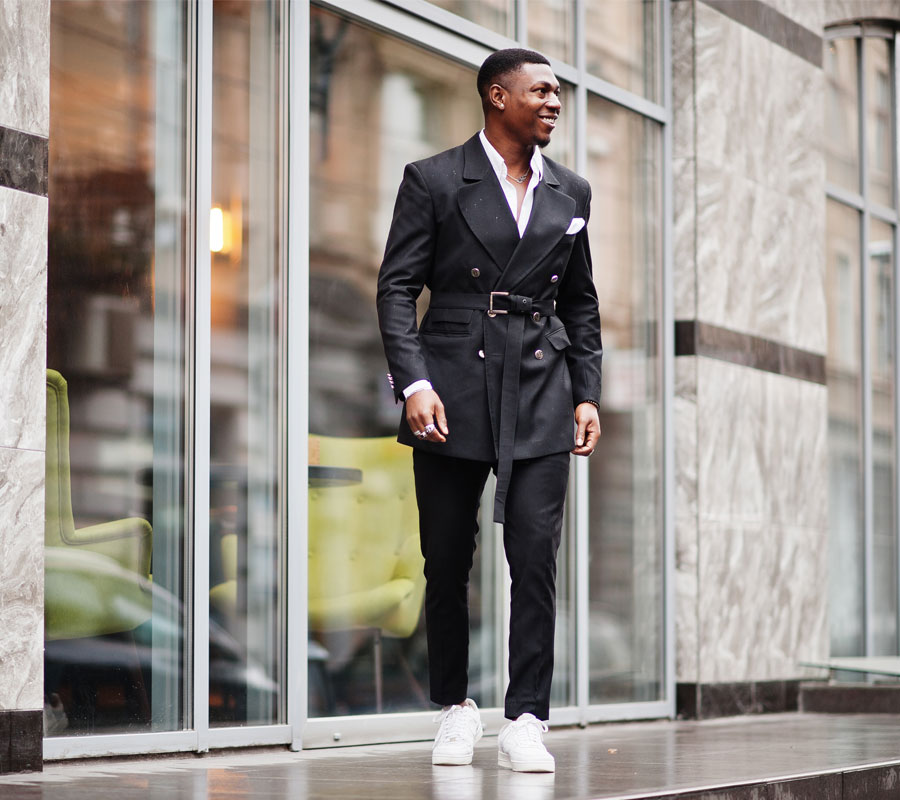 If you're surprised, don't be! White sneakers with a suit can be your go-to Friday outfit when you're heading to a party straight from work. The sneakers break the suit's sharp formality, making it ideal for night-outs.
6. With classic jeans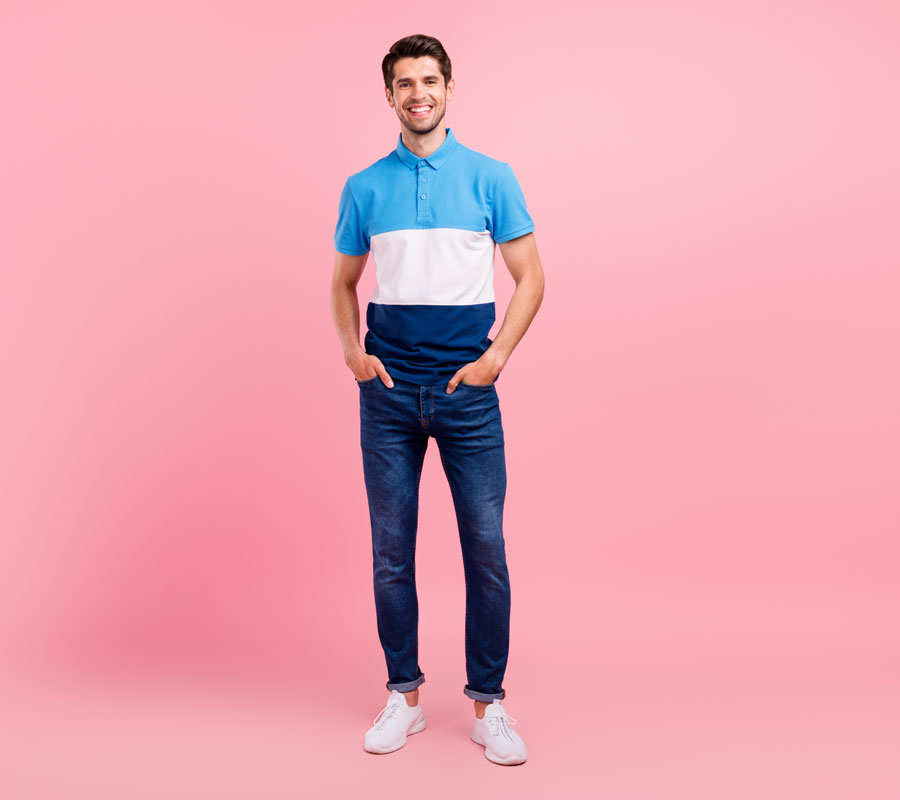 Go basic! White sneakers and jeans are the all-time classic combination. So, if you're short on time, you can always turn to this look. You can never go wrong with the classic combination of white sneakers with denim.
A pair of white sneakers can go with any outfit and elevate the style quotient of anyone who wears it. And, seeing the popularity of white shoes, it seems to be the right time to invest in white sneakers, if you haven't already. 
Photo: Shutterstock