India's tryst with natural beauty began long before commercial cosmetics were invented. From the soot of an earthen lamp came kohl. A viscous blend of henna was used to stain skin and hair. Roots, clays, and herbs were mixed to make ubtans to cleanse, exfoliate and soften the skin. All these are still a part of our beauty rituals today. 
In the past few decades, mass-produced and chemical-infused cosmetics came to dominate the landscape. According to a report by the US-based Environmental Working Group, an average woman uses at least 12 beauty products each day potentially exposing herself to 168 chemicals, a potent cocktail. 
It's fairly recent that homegrown cosmetic brands with a focus on natural ingredients have come into being, as the demand for natural products in our boudoir has grown. Indian shelves display products that combine ancient rituals with modern formulations. In fact, consumer research company Statista pegs India's natural cosmetics segment at $834.5 m in 2021, with the market expected to grow annually by 7.83% (CAGR 2021-2025).
Is natural makeup ineffective?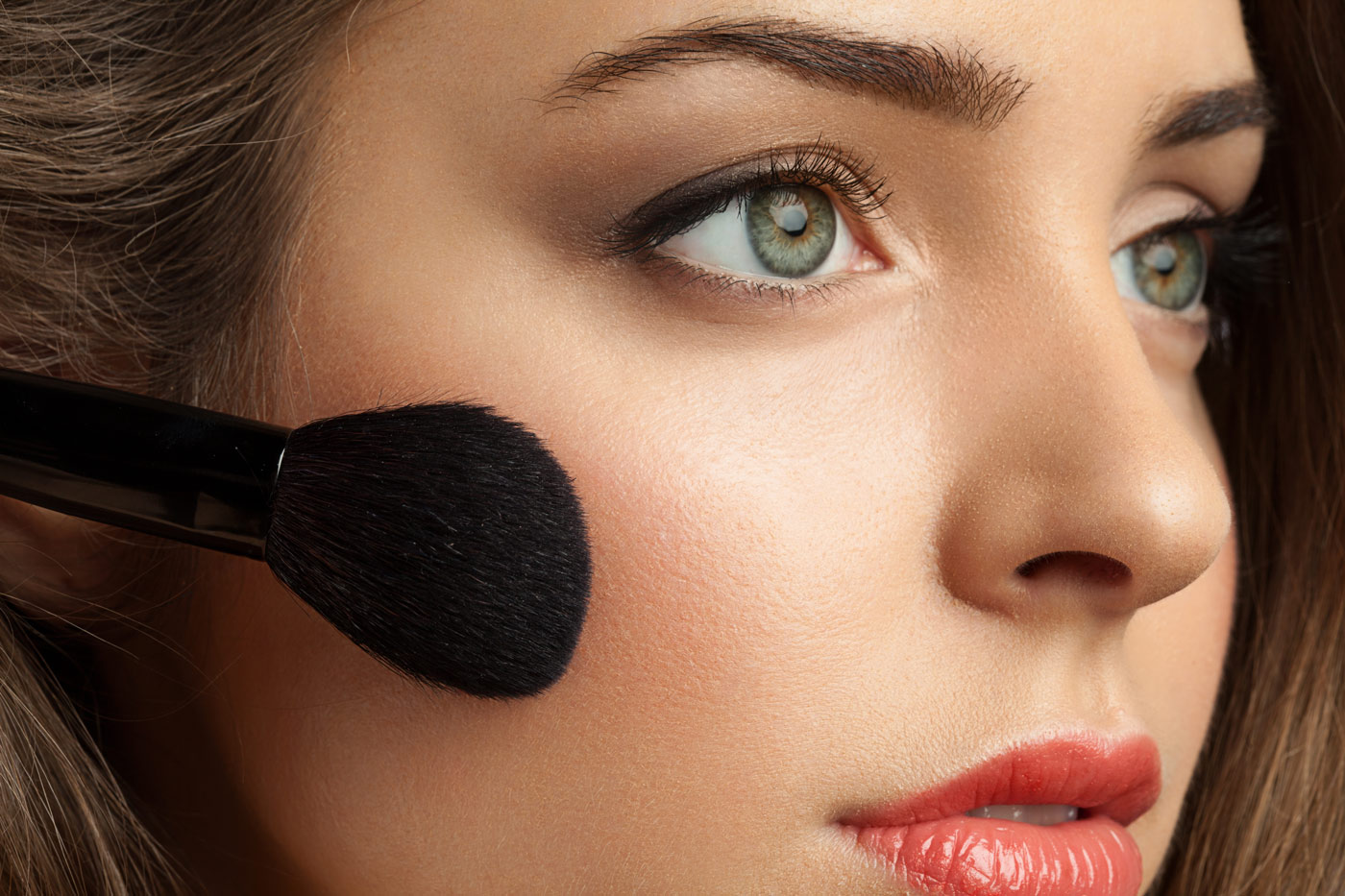 Till a few years ago, there existed a big lacuna in natural premium cosmetics formulated especially for Indian skin tones and textures. In 2020, luxe Ayurveda brand Forest Essentials that's completed two decades, expanded beyond its skincare and haircare range to launch a collection of makeup. It includes kajal, face, and cheek tints, and lash and lip serums, made using ingredients such as cow ghee, cold-pressed oils, including almond, moringa and coconut, and herbs such as babchi, mulethi and rose petals. 
Neha Rawla, head of brand communications, Forest Essentials, said it was the result of a long process, "We had been working on perfecting the artisanal beauty line for years. Centuries ago, women did not have access to synthetic makeup products but used natural materials to accentuate beauty. To enhance their eyes, women used black soot from pure ghee in earthen diyas. Fresh extracts from freshly-cut beetroot were used as tints for lips and cheeks. We decided to reintroduce these age-old traditions for our customers with diverse complexions, features, and skin types."
Last year saw the launch of another clean beauty label, Kiro Beauty, which balances nature and science. Founded by Vasundhara Patni, it has been conceived as an effective, mindful and indulgent vegan beauty brand. "Before launching Kiro, we did a consumer survey where most women said "Natural products in India seem ineffective" or "I don't feel glamorous using herbal makeup," which propelled Patni to launch a clean cosmetic company which dispelled these misnomers.  
Is it possible to go all-natural?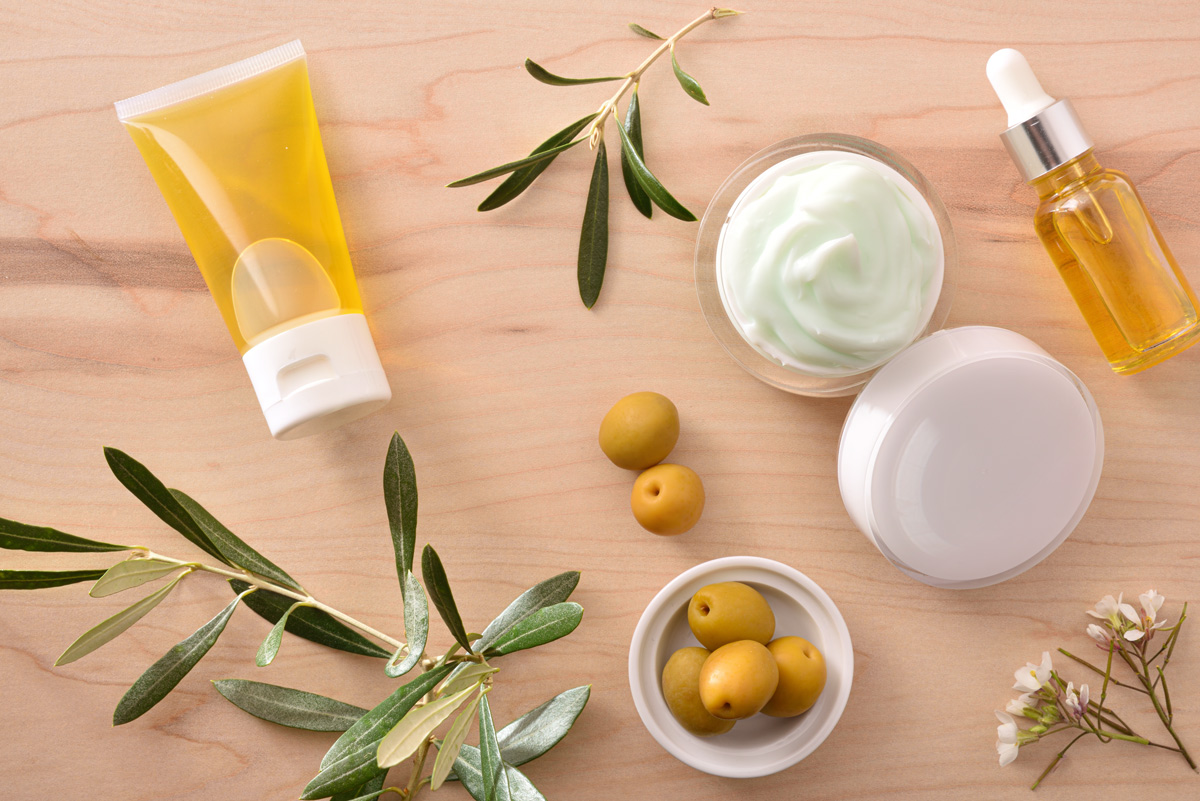 A recent study by the Environmental Science & Technology found that approximately half of the 231 cosmetic samples studied indicated a presence of 'forever chemicals,' namely polyfluoroalkyl substances that can accumulate in the body and possibly cause cancer, liver disease, thyroid, birth defects, and other health issues. 
Forest Essentials' cosmetic range is chemical-free and uses fresh seasonal ingredients. "Since makeup sits on the skin for the day, it is important to select products that are free of chemicals that are questionable or contain irritants. Chemicals such as parabens, phthalates, PEGs, and synthetic fragrances are all linked to harmful health effects such as hormone disruption, cancer, and skin irritation," says Rawla.
Tapping into the need for 'healthier makeup' in India is Rubeina Karachiwalla, the founder of Ruby's Organics, an organic, chemical preservative-free makeup brand which she started in her kitchen. "After a lot of time spent in R&D, we managed to develop makeup staples without the use of alcohol, chemical preservatives, silicones, petrochemicals, and heavy metals. We found simple and clean alternatives to synthetic ingredients that are much safer substitutes. All our products comprise natural oils like jojoba and almond, natural waxes and butters, and kaolin clay. They are mostly oil-based; if they were water-based, it would call for more preservation," says Karachiwalla. But there are limitations too in this process. The brand has a base of 16 pigments and adjusts proportions to create various shades. "Because it's all-natural, we can't give you blues and greens!" she explains. 
Prasanthy Gurugubelli, founder, Daughter Earth, which combines modern green biochemistry and ancient Ayurveda, explains the difficulties they faced while formulating the products. For instance, replacing silicones (this uniquely textured chemical adds to the sensorial feel of products and keeps pigments in place). "Creating skincare with natural ingredients and without ingredients like silicones is easier. But creating the same sensorial experience in makeup by using clean ingredients is research and resource-intensive. Trying to create silicone-free formulations in makeup is a tremendous challenge as we are limited by how much pigment a formula can hold and the product's feel. There are products that we can create that are reasonably comparable by using clean ingredients, but I must admit we cannot create everything," Says Gurugubelli. 
So, instead of creating a product such as a transfer-proof, matte, liquid lipstick that uses a version of quick-drying plastic (that makes pigment adhere to lips), they've stuck to plant-based formulations such as lip and cheek tints.
Is it possible to use only 100 per cent natural ingredients? Says Patni, "Often, we have to use safe synthetic ingredients or manmade ingredients to maintain the sensory, feel, performance, and product stability. We strive to find the best balance between being mindful and luxurious so our consumers don't need to compromise!"
What's in your vegan makeup?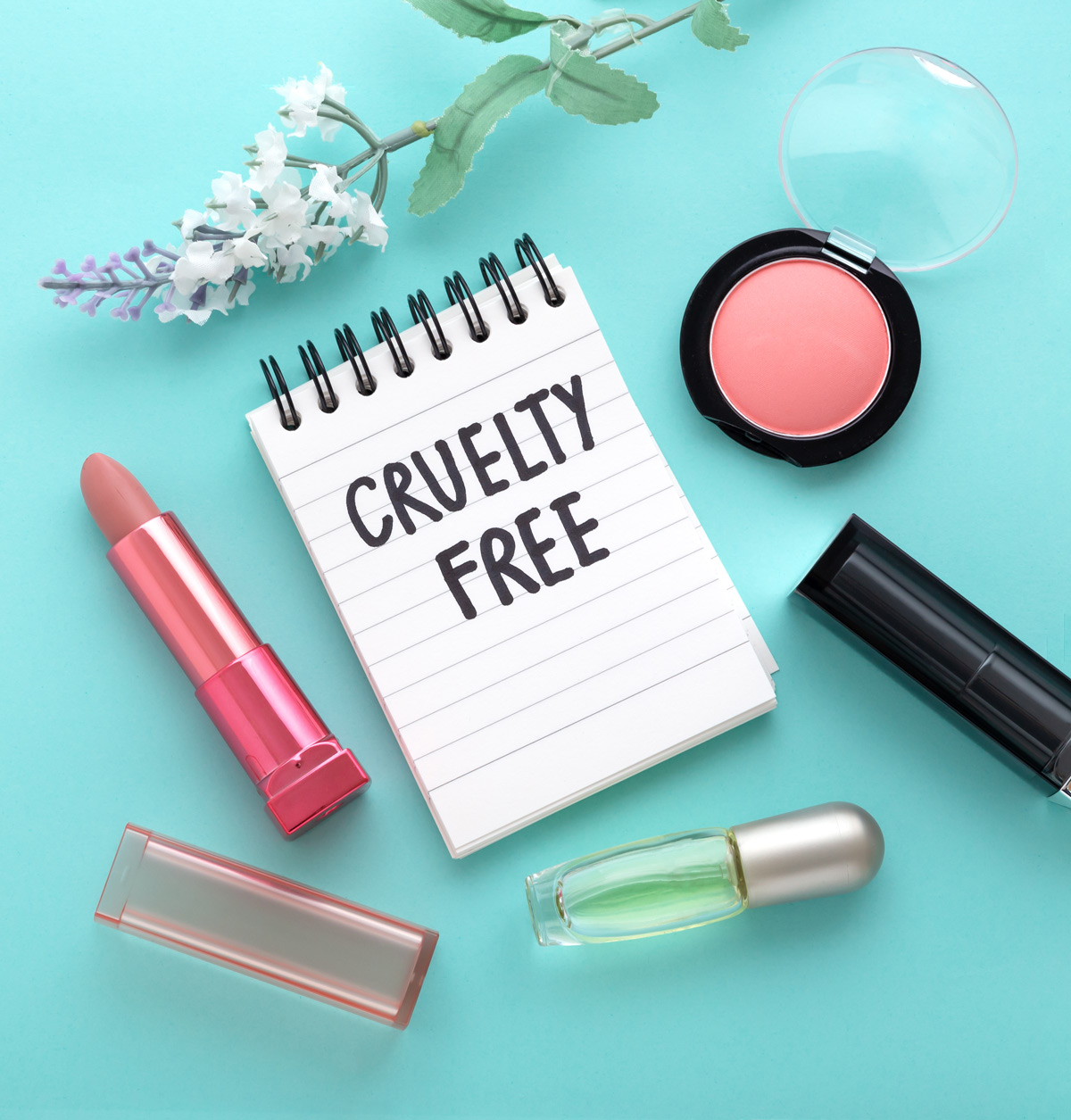 With ingredients such as honey, beeswax, gelatin (from animal bones), carmine (crushed beetles), and squalene (shark liver oil) commonly used in cosmetics, the case for vegan makeup is on the rise, especially with the younger generation that is redefining the standards of beauty. 
"In India, while the Gen Z is interested in vegan and cruelty-free certifications, millennials want to know about the source of ingredients, "says Patni.    
Daughter Earth is PETA certified cruelty-free and vegan, and these credentials help customers decode the product explains Gurugubelli. "We choose beauty that is kind, both to your skin as well as to the environment and the living beings around us. Therefore, we choose reef safe, non-nano, cruelty-free, non-animal-derived ingredients," she says.
What's behind organic ingredients?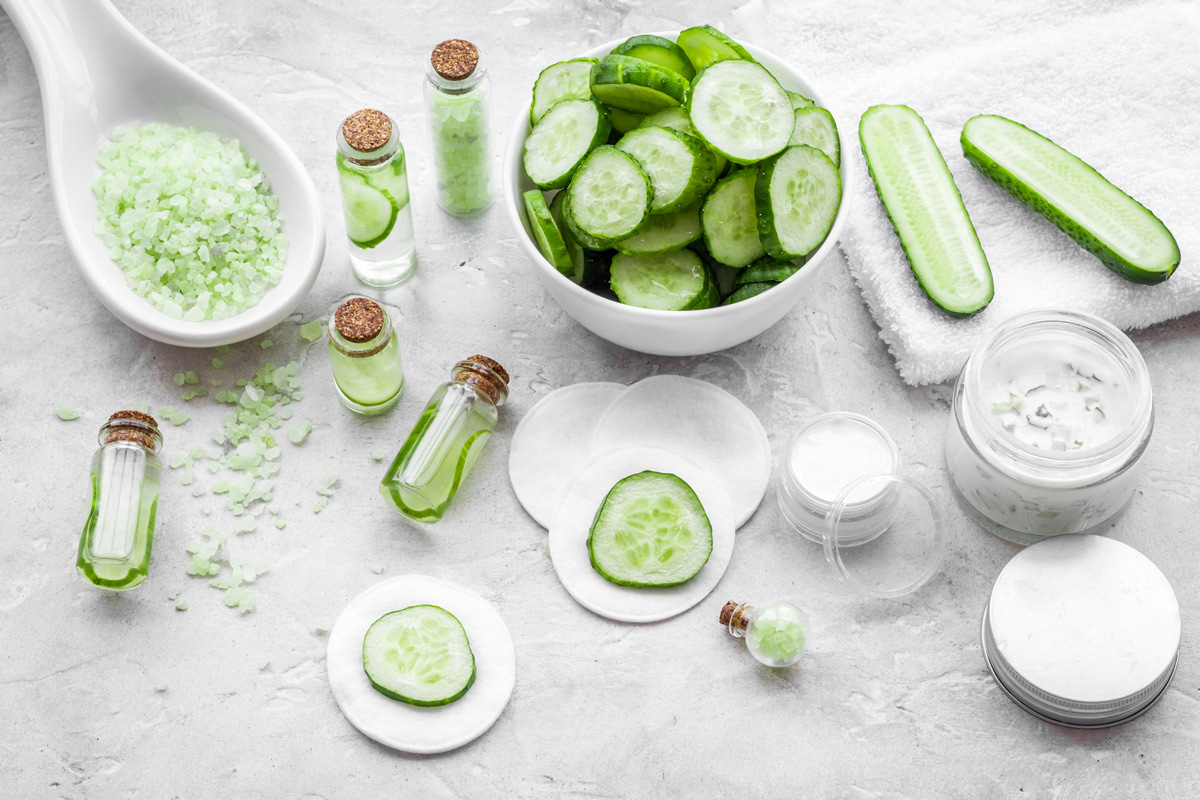 The natural cosmetics industry is largely unregulated. The onus thus falls on the brand to ensure ingredients are responsibly sourced and safe to use, whether natural or synthetic. "We only use safe and globally approved ingredients, whether it's synthetic or natural, which is approved by regulatory standards. We believe in making the most of what advanced science and traditional ingredients have to offer," Patni explains.
How important is it to use only certified organic ingredients? Working only with certified organic ingredients presents a trade-off says Gurugubelli. On the one hand, a certified organic ingredient builds credibility, while on the other, it limits a brand's ability to work wild harvested ingredients. Daughter Earth sources ingredients that are certified organic and also sources wild ingredients from small farms. "We source from small farms in remote parts of the country, especially wild-harvested, nutrient-dense botanicals. The nutrient profile is incomparable." 
The moot point is that the end product needs to be efficacious. While an organic certification builds a brand's credentials and can be used for marketing mileage, a brand also ends up paying royalties and certification fees, while overlooking exceptionally good wild-harvested uncertified ingredients, which would have contributed to the livelihood of local communities. 
As the beauty business in India transforms, Rawla says that the consumer today is discerning and knowledgeable, and consequently, more aware and demanding. "These customers, irrespective of age, have one thing in common. They all want to invest in inner and outer beauty, and the long-term sustainability of the environment," Ayurvedashe concludes. 
6 Best natural makeup brands in India
1. Forest Essentials: The luxe Ayurveda brand launched a collection that blurs the line between skincare and makeup. The line is inspired by age-old rituals and uses natural ingredients such as pure cows' ghee, cold-pressed oils such as almond, moringa, and coconut, and nourishing herbs such as babchi, mulethi, and rose petals. 
2. Ruby's Organics: A 100% vegetarian makeup brand formulated for Indian skin tones and uses a majority of organic ingredients certified by either ECOCERT/ COSMOS/ NATRUE. 
3. Daughter Earth: A PETA certified cruelty-free and vegan brand, combines modern green biochemistry and Ayurveda to make natural and effective makeup. 
4. Kiro Beauty: With ingredients such as argan oil, mango seed oil, jojoba oil and avocado Oil, Kiro Beauty is a 100% vegan, cruelty-free and paraben-free makeup line that combines the benefits of skincare also. 
5. SoulTree: With around 60 beauty products in SoulTree's range made in-house from ayurvedic extracts using natural and certified organic raw materials, the brand is BDIH Certified as natural cosmetics. 
6. Disguise Cosmetics: It creates makeup that is vegan, cruelty-free, toxin-free, and doesn't contain lead, parabens, alcohol or sulfates. 
Photo: Shutterstock