If you are troubled by the number of chemical ingredients that over-the-counter skincare products list on their crimp and are looking to make the switch, here's a list of tried and tested brands that could get you started on your natural skincare journey.  
SOS Organics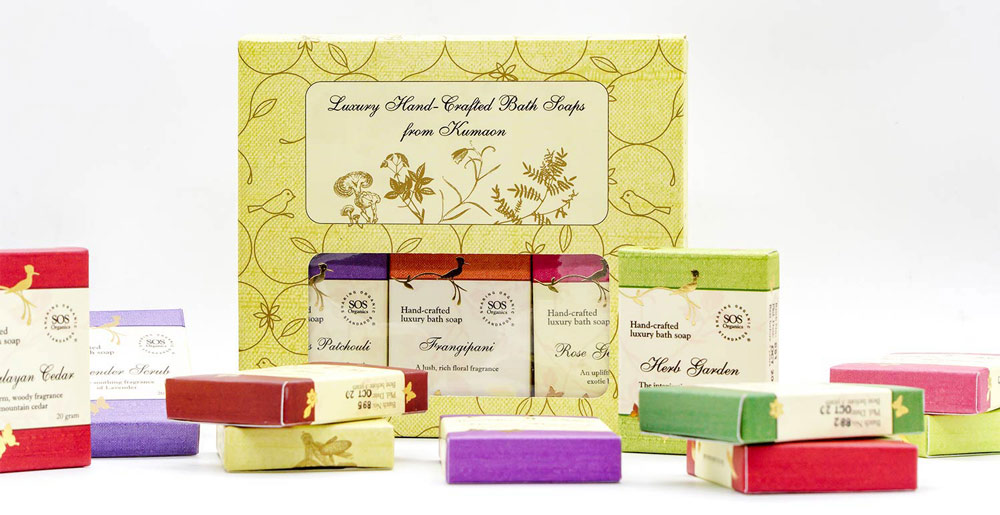 Long before handmade soaps had become a regular part of our lives, we'd encounter these bars, rather sparingly at organic stores. We were still hooked to shower gels from beauty brands that smelled of baked goods and were loaded with chemicals. Eventually, we bit the bullet and tried out one of them. It was a Himalayan Cedar bar with simple branding. And then there was no going back. Gentle on the skin and fragrant with woody notes, this soap bar has since become a staple for usin our bath ritual. We then went on to try other products from SOS Organics and can't vouch enough for the lip balms. Smooth in texture and amply moisturising, they come fragrant with essential oils and the lingering smell of honey owing to the use of beeswax. The sustainable skincare and lifestyle brand is based in the foothills of the Himalayas, in the town of Almora.  
Besides soaps and lip balms, they have a range of creams (we recommend the foot cream), infusions, organic natural health foods, cold-processed honey, beeswax candles and Himalayan salt lamps. They even have a Rhododendron infusion that's a bright red cup of mountain goodness.  
Maroma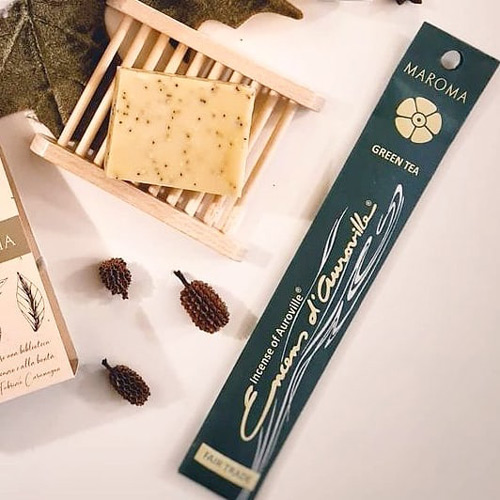 Located in Auroville, Tamil Nadu, this luxury bath and body brand has a history as old as the ideal township. Once producers of aromatic incense that continues to scent the meditation centres and earthy guest houses, Maroma expanded to produce quality bath and body products, and eventually perfume. Having been early users of the brand, we've been struck by the quality and the fragrance they have managed to produce over the years. Their shower gels with single scents (True Rose, True Frangipani and True Sandalwood, among others) are our usual pick from their stores in Chennai and Pondicherry, and online. Their new range of Charcoal-based products feature soap and skincare options like creams and masks. Their hand and foot cream, loaded with Kokum and Mango butter, is velvety silk, and a keeper. When not indulging in the skin and hair products, we could be caught catching a whiff of their solid and oil-based perfumes. Made of natural ingredients, most of them grown locally, they are well worth the price tag. And while at it, we'd like to mention that the price range is on the higher side.  
Last Forest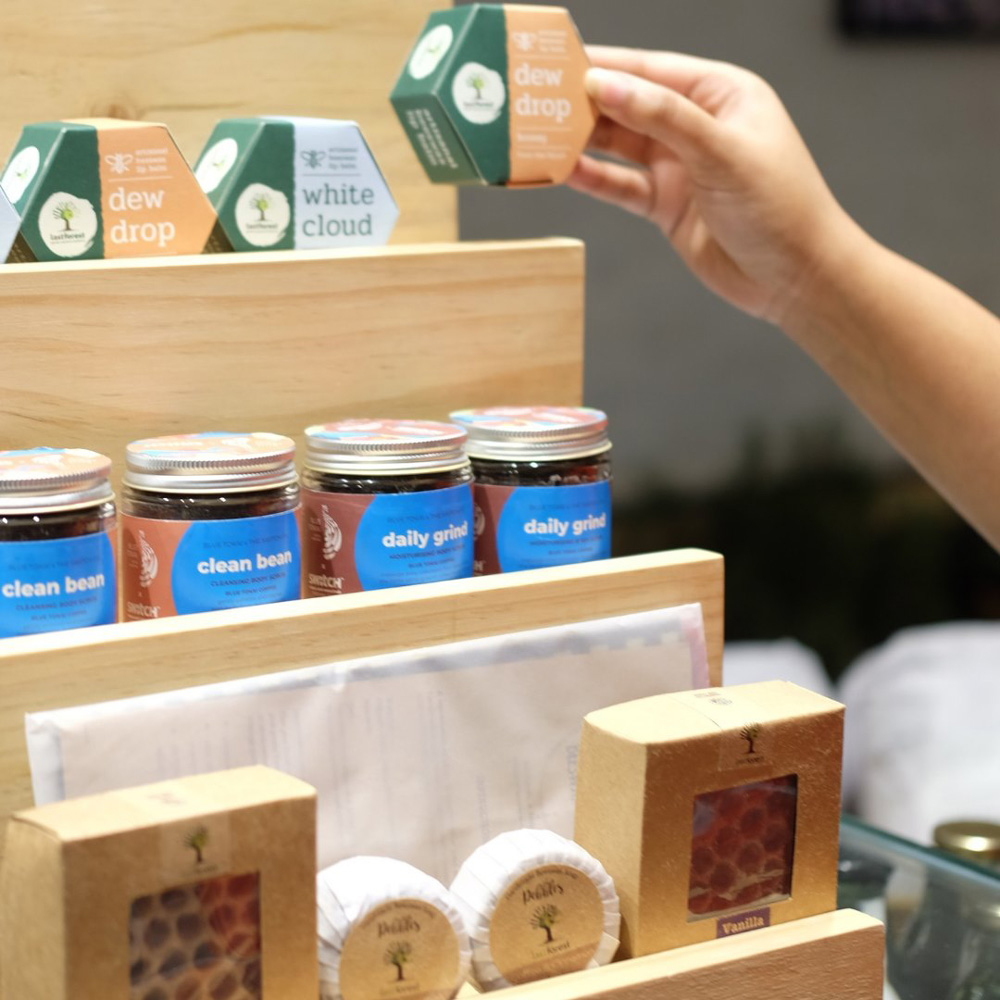 Nestled in the rolling Nilgiri hills, in the picturesque town of Coonoor, Last Forest has been a popular name in the region. Their picture-perfect stores in Ooty and Coonoor are locally called 'the candle shop' owing to their early production of hand-rolled beeswax candles. Over time they have added oils, soaps, lip balms and other therapeutic oils to their offerings. We tried out the honey lip balm and highly recommend it not only for dry winter chapped lips, but for regular use. We like that aside from the flavoured offerings like mint, this natural lip balm has a mild honey fragrance due to the high-quality beeswax it uses. The consistency is just right and it is easily applicable. We also tried the lavender and eucalyptus balms. While the former aids relaxation and sleep, the other is suitable for mild sniffles. Their wintergreen balm that runs out quickly is a natural replacement for over-the-counter pain balms. The honeycomb lemongrass soap that uses local ingredients works as a great gift item.  
Junaili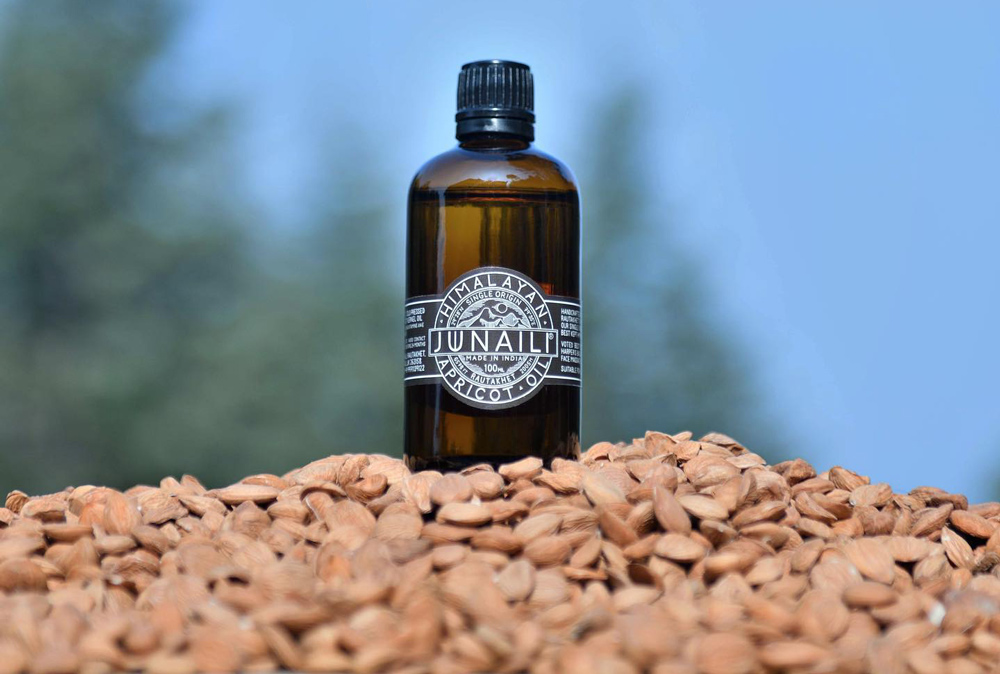 The family-owned Himalayan apothecary from the hills of Kumaon is among the few sustainable, natural brands in the country that does not believe in offering a wide range of products, instead, restricting itself to a few quality offerings. Junaili specialises in cold-pressed apricot oil and apricot meal scrub made using locally grown fruit. Recently, they have added a few face oils to their range including rose and lavender variants.  
However, it is the apricot body oil that we vouch for. Highly viscous, this oil is the perfect replacement for your body moisturiser or butter in both the winter and summer months. Despite its heavy texture, it absorbs easily and keeps your skin supple and fragrant for the rest of the day. We would also give the apricot meal scrub a try and replace over-the-counter cream versions with it. For now, the thought of having to mix and create our own with rose water has kept us from it.  
Aarohi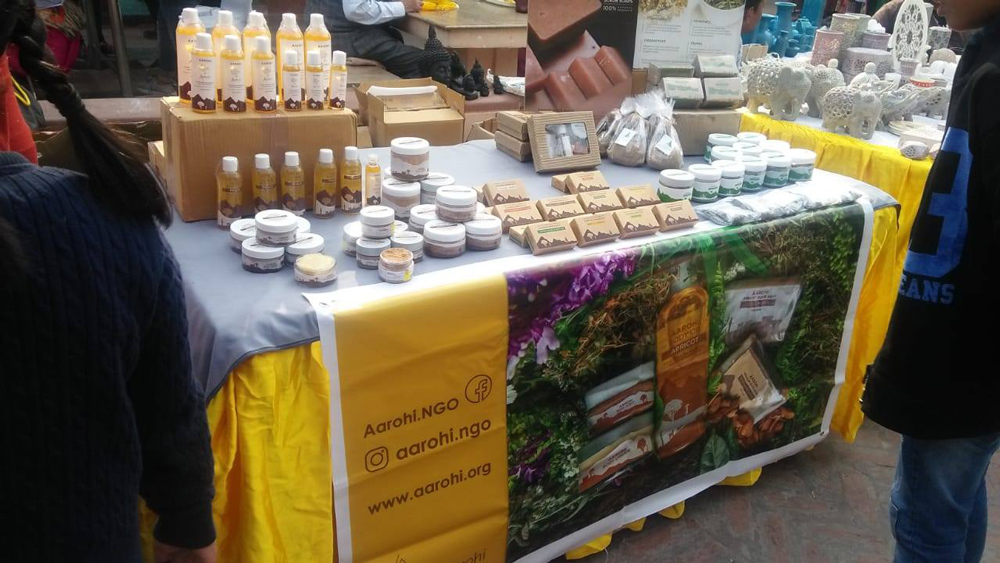 Based in Satoli, a village in the Nainital district of the Kumaon region, Aarohi literally means 'harmony'. It functions as a non-profit organisation and its products are made using locally sourced ingredients and community support. Most of the products use apricot or peach oil from fruit that is abundant in the region. The apricot oil is of great quality and we like that it is easily available on most e-commerce platforms. Their range of soaps is expansive and even uses local herbs like nettle. Their apricot and peach scrubs are exfoliating yet gentle and come in different packaging sizes that ensure you can carry them with you. Besides skincare, they offer dried herbs like peppermint and thyme and infusions like chamomile and rosemary.  
Other brands worth a try:
The Coimbatore-based brand that produces a wide range of skincare, haircare, and bath and body products is best known for its face and hair oils.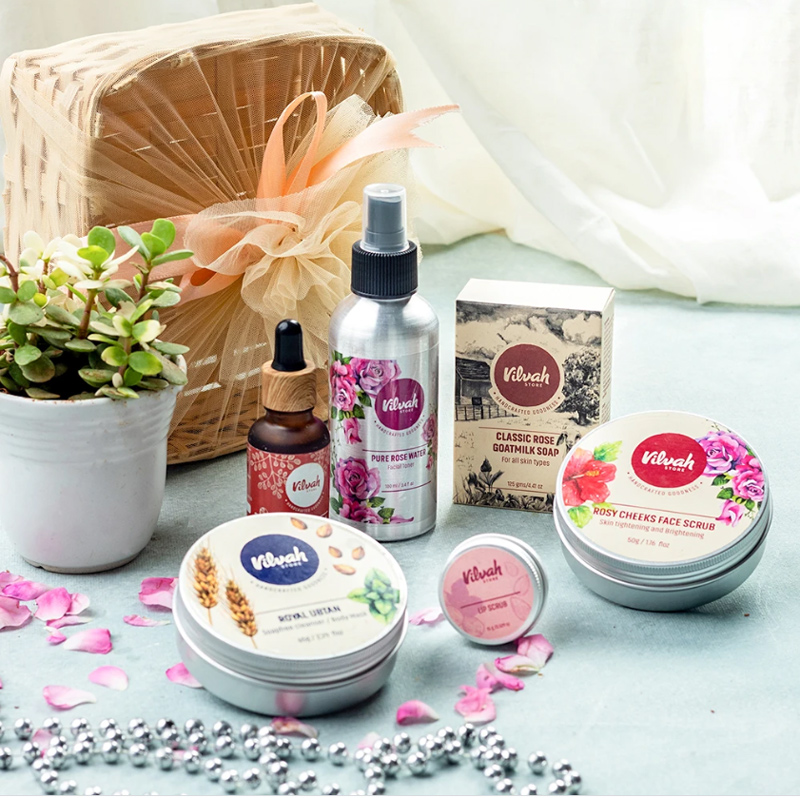 Based in Coimbatore, the brand first shot to fame with its goat's milk haircare products. Their Goat's Milk Shampoo remains their bestseller.  
From shampoo bars to masques and serums, soaps and all the way to zero-waste tools, this brand is all about variety at great prices.
They use plant-based actives, the wisdom of Ayurveda and scientific research to formulate serums, masks and rejuvenating products.  
Smart and effective formulations that use plant actives and promise results. The overnight resurfacing serum lives up to the promise.  
This Chennai-based brand dishes out some fresh, handcrafted scrubs, whipped butters and masks. Small-batch and made with care, they are fresh and fragrant.  
A relatively new brand with seasonal, artisanal soaps and butters that are both handmade and small-batch.
Photo: Shutterstock