When film producer and entrepreneur Deepshikha Deshmukh (aka Honey Bhagnani) is not producing blockbusters like Sarbjit, Madaari and Coolie No. 1, winning accolades at world-renowned award shows, or teaching her children the importance of organic farming, she is busy creating eco-conscious skincare products for her brand, Love Organically, and looking for ways to create a greener planet for her children. Masks, scrubs, oils and creams for the face, bath salts, air freshener and glow mist, are a few of the products that are offered by her brand.    
Bollywood actors Riteish and Genelia Deshmukh's sister-in-law, Deepshikha was drawn to organic skincare approximately seven to eight years ago when her son, Vansh Deshmukh, developed eczema. She was left underwhelmed by the natural skincare brands available in the market and found comfort in Ayurvedic beauty secrets and home remedies based on age-old wisdom passed on by the matriarchs in her family – grandmothers, mother and mother-in-law. This is also the time that motivated her to start her own skincare brand. After a lot of research and a course in botanical formulations from London, Deepshikha launched Love Organically in 2015.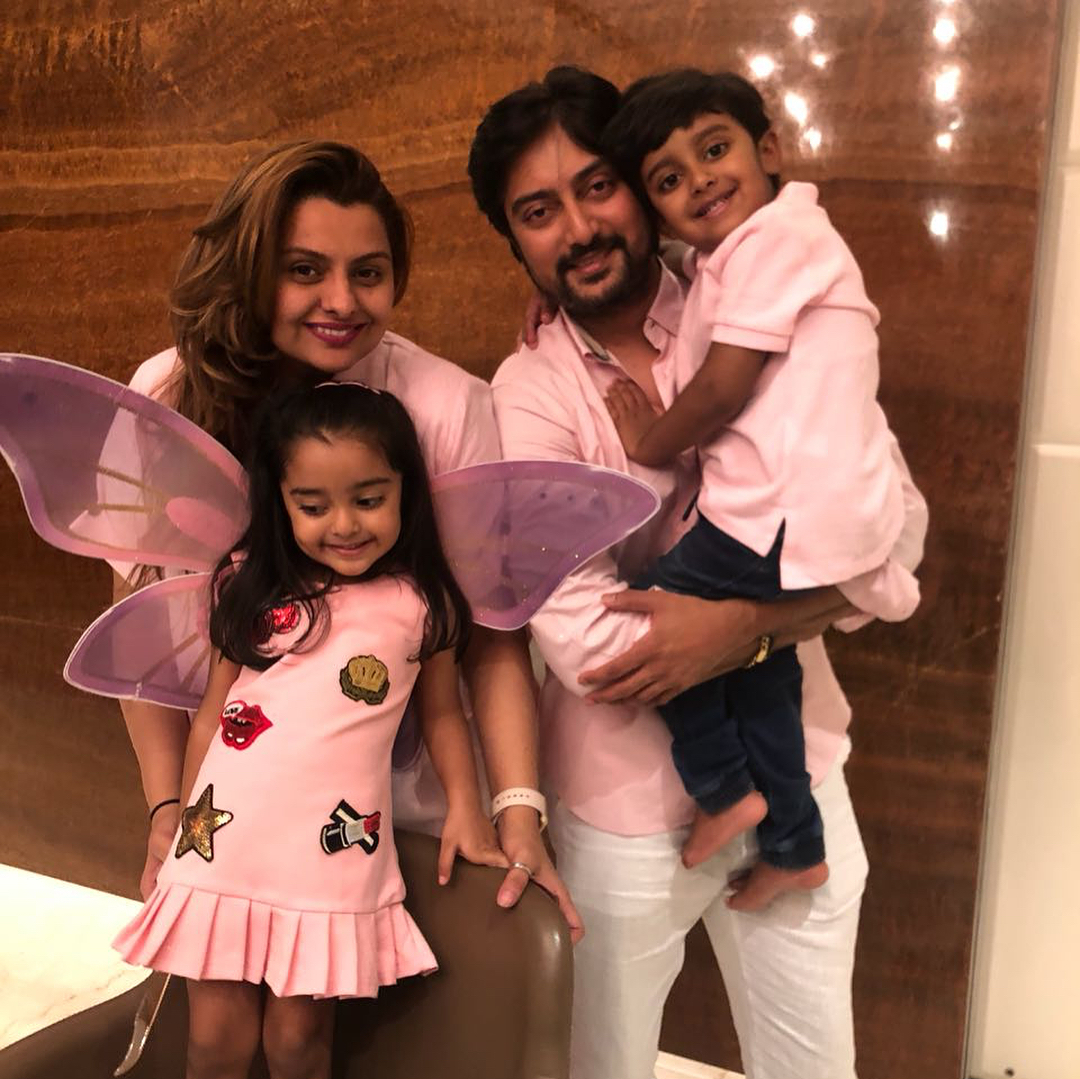 On the occasion of World Environment Day, Zee Zest interviewed Deepshikha to know more about the workings of Love Organically, steps that her brand is taking to help restore the ecosystem, her take on skincare trends, and her secret to healthy, glowing skin. 
Edited excerpts below: 
1. What are your thoughts on the currently evolving natural and eco-conscious beauty trend in India and the West, and what do you think is fuelling it? 
Before the pandemic, the growing concern was global warming. We were all aware of the effect synthetic products are having on the planet and the resultant climate change. I think that fuelled the growth of eco-conscious beauty in Indian and the West. 
The trend was on its way up and then the pandemic accelerated it. It gave us a break from our busy schedules – time to pause, realise and think about the impact of our deeds. The pollution levels went down because people were staying in, people's carbon footprint drastically reduced, and we started paying attention to our health more than ever. 
2. What sets Love Organically apart from the other skincare brands that are also focusing on Indian wisdom?  
For us at Love Organically, the principal ingredient, figuratively speaking, is love. From the ingredients, we source to the concoctions we create and the details on the packaging, everything reflects our love for Mother Earth and your skin.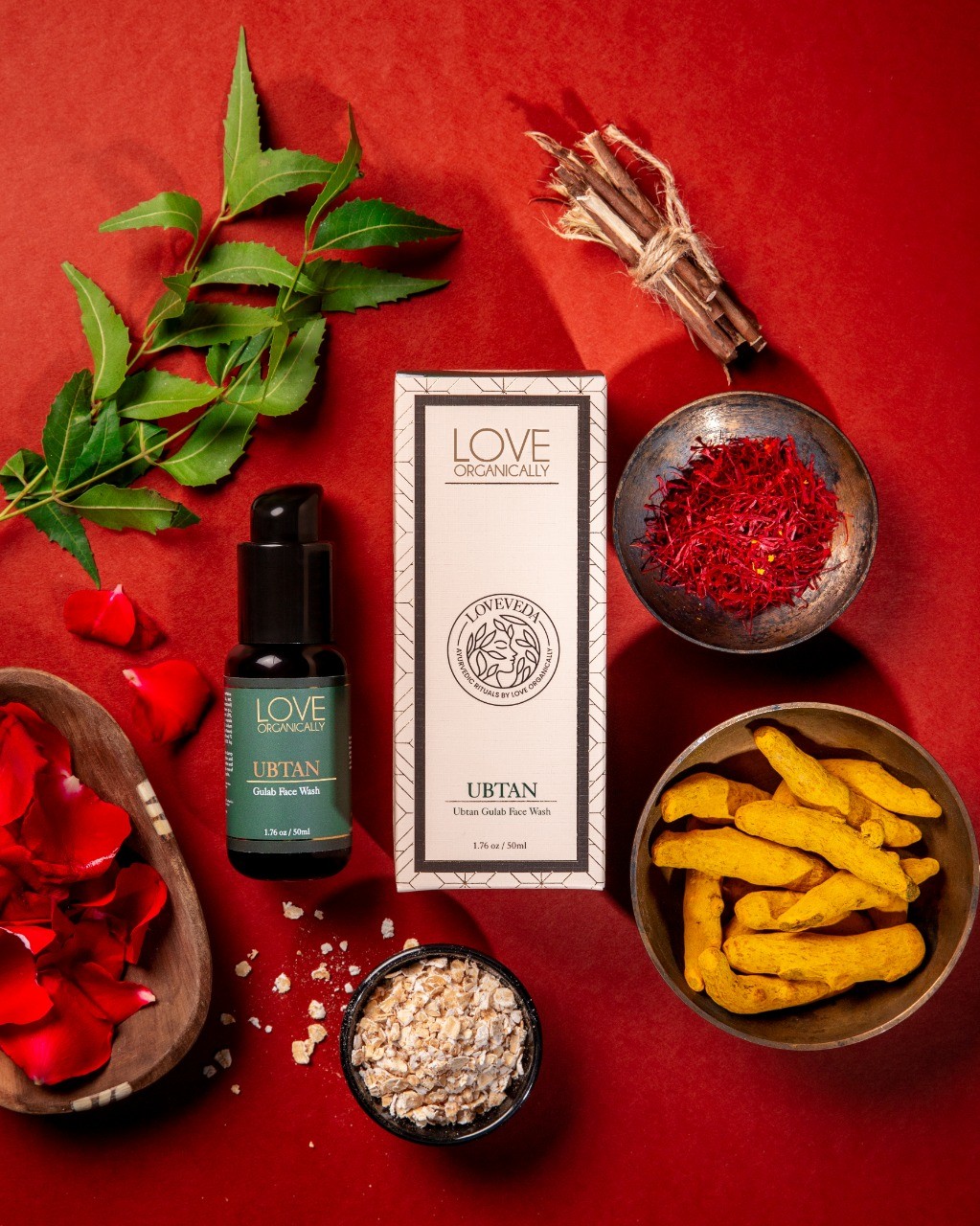 Also, we look to finding solutions to skincare problems using Indian herbs and ingredients. Everyone knows that haldi is good for skincare but no one knows what exactly do you use it for and how does it produce the best results? That's where we step in. 
3. Packaging is a core part of any brand's business – how do you keep that part of your brand 'green'?  
As a mother, I want to leave a cleaner planet behind for my children. And to ensure that, I try my best to be as green in my approach as possible, not just with Love Organically but also during movie shoots and at home. 
If it was left to me, I'd like my packaging to go completely naked but unfortunately, factors like temperature, humidity and transport affect product efficacy. Plus, with the pandemic, you have to be extra careful. There are many things that an eco-friendly brand has to go through. 
We were the first of our kind in India to go for completely biodegradable outer packaging. We use FSE-certified paper, which indicates that the paper comes from a forest that is managed responsibly, considering both environmental and social aspects. We use vegetable ink and plastic bottles. Now, these aren't your usual single-use plastic bottles but those that can be reused and recycled. Initially, we wanted to stick to glass bottles, but considering our brand's audience is also children, we thought it wouldn't be safe. Also, the cost of transportation is much higher for glass.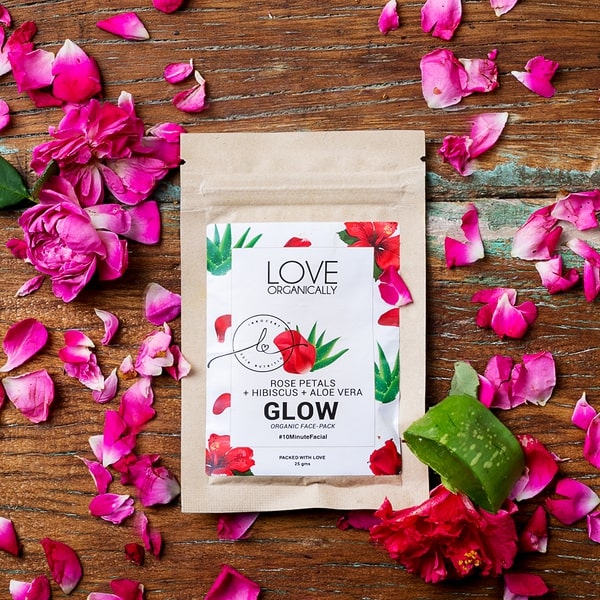 Our face packs, among our hot-selling products, come in biodegradable craft paper pouches with paper tags on them and have no plastic in their packaging. Plus, our delivery carton is biodegradable too and it goes out with a note that reads: thank you for being eco-awesome! 
For the longest time, we used plastic tape, but in the last two years, we've switched to paper tape. So, we try to be green as much as possible. But when you use such packaging elements your cost goes up incrementally. An important point here to keep in mind is that – you can't send a product that costs Rs 250 in packaging worth Rs 500. You have to maintain the profit-loss balance. 
4. What are the biggest challenges for a clean beauty brand in India?  
The biggest challenge for a beauty brand is to maintain quality. Of course, you also need to be tech-savvy and be able to constantly reinvent yourself and your structural efficiency. 
5. The theme for World Environment Day this year is ecosystem restoration. What is Love Organically doing to recreate and restore disturbed ecosystems? 
We've always tried to keep our carbon footprint low. To help restore the ecosystem, we say no to chemicals, use biodegradable products as much as we can, don't test on animals, and ensure that everyone co-exists in harmony. 
As a family, we also plant a lot of trees on special occasions at different places, especially our village in Latur. 
6. Where does the Deshmukhs' love for organic products come from? 
My mother-in-law, Vaishali Deshmukh, has been practicing farming for many years now. And we are all learning the importance of health and the negative impact of chemical-laden products on our body and mind, more than ever now. Hence, we [Deepshikha, her husband Dhiraj, and Riteish and Genelia] are all consciously gravitating towards a healthier, natural and organic lifestyle. And that essays into everything we do. All of us want to leave a greener planet for our children.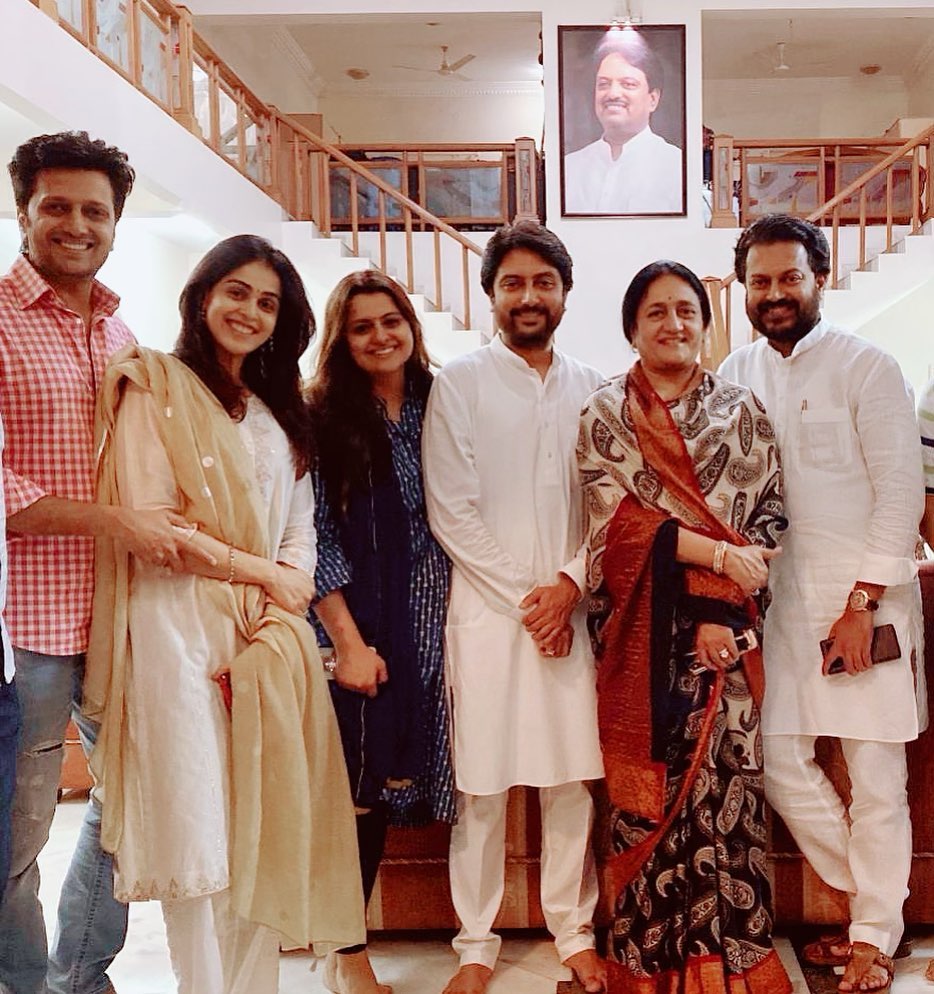 7. Where do you source the raw materials for Love Organically?  
When we started off, we were doing it on a small scale, so we were picking up ingredients from farms that had attested certifications. We used to check those certificates and buy ingredients. But now, I prefer to pick things up from larger groups. There are a lot of companies that have organic farms of their own or source ingredients from such farms. For instance, there's Nisarg Biotech that has eco-certified ingredients. 
8. What does your skincare routine look like? 
I have always been a minimalist when it comes to skincare. It's partly because of my busy schedule. But the pandemic gave me a lot of time, especially during the first lockdown. We were all locked up at home with no idea of what's happening. That's when I would make a lot of fruit packs, apply ubtan and much more.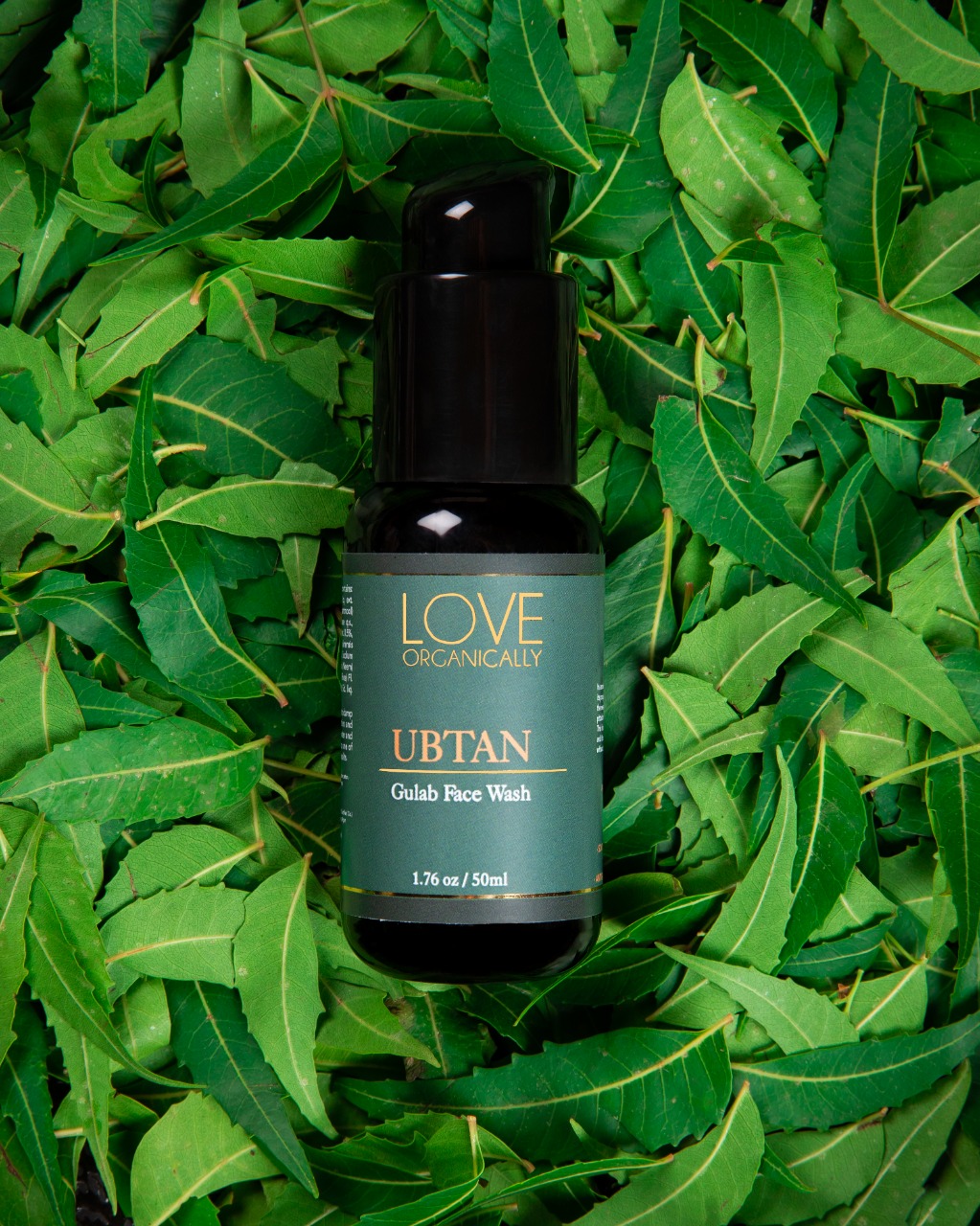 A lot of people assume that since I own a skincare company, I will have flawless skin. But that's not the case, my skin is like a mirror to my body and mind. If I am stressed out or tired or have ODed on coffee, it shows and I can't help it. The only solution is to be careful and mindful. 
9. Your top 3 beauty tips and tricks? 
I love applying fruit pulp on my face apart from the usual face packs. My second favourite is to make ice cubes with rose water and face pack powder and rub one on my face. It just makes my skin look fantastic. If you don't have the powder, you can use Multani mitti with rose water.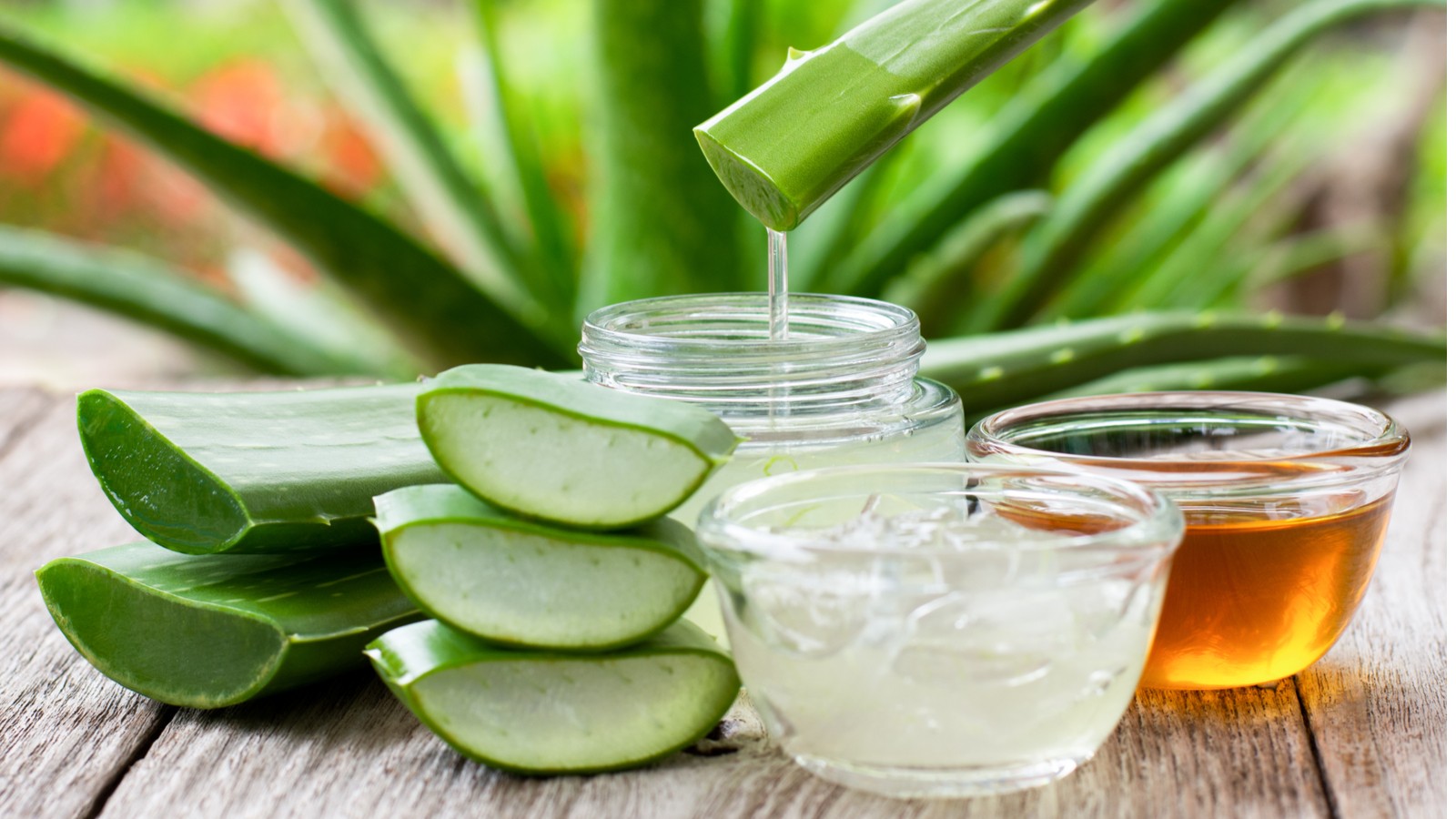 Another trick that my mom has passed on to me and I have passed on to my daughter, who is only seven, is aloe vera. It's my beauty balm for everything – rashes, scars, pimples, hair loss, hair itching, sunburns and mosquito bites. I usually use fresh aloe vera pulp, but if people don't have that they can opt for tubes of pure aloe vera gel. 
Check out Love Organically's product range here. 
Photo: Love Organically, Instagram/Deepshikha Deshmukh and Shutterstock