Is hemp a green fabric? Is Tencel really eco-friendly? Is your favourite cotton dress sustainable? And what exactly are vegan leathers? The vocabulary of fabrics and materials used in the world of slow fashion has expanded, leaving many scratching their head. So, we plunge in to a fabric forward dictionary, so that you know what's good for earth as well as your skin.
1. GOTS certified cotton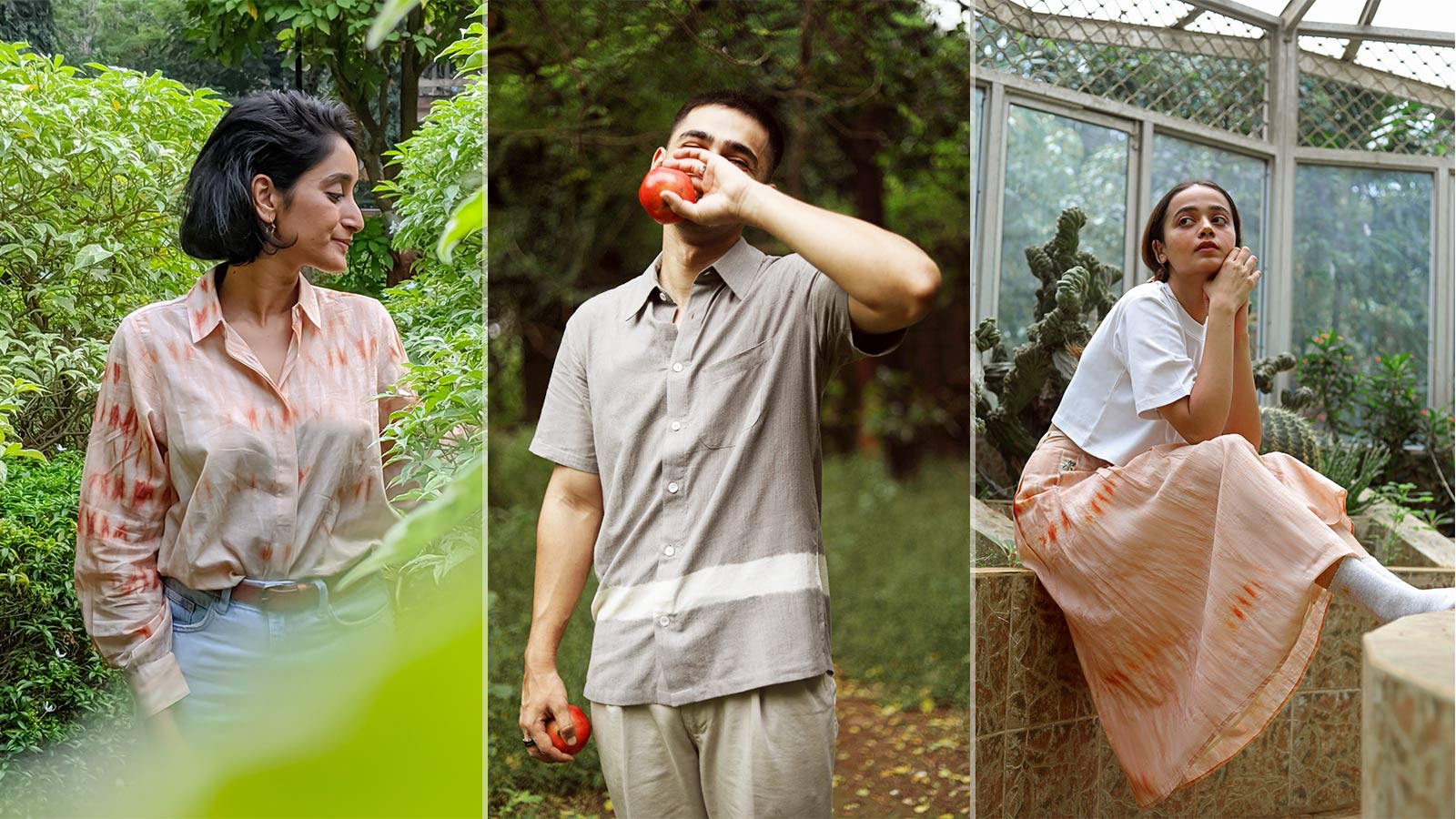 Before you fall for the "pure cotton" trap, know that cotton is a water guzzling crop and it takes a whopping 2,700 liters of water to produce the cotton for just one t-shirt, as per WWF. India is the largest producer of cotton in the world.  But nearly 95 per cent is BT cotton which is genetically modified cotton—a low yield crop that requires the heavy use of pesticides and irrigation and has led to farmer distress. However, India is also the world's largest producer of organic cotton, which requires 91 per cent less water than conventional cotton to grow and doesn't require synthetic pesticides and fertilisers. 
So, while buying a product touted as organic cotton in India, look for the Global Organic Textile Standard (GOTS) label, an independent third-party certification that verifies it as organic. GOTS certified cotton is made from organically produced raw materials following strict ecological and social criteria along the entire supply chain.  An "organic" label signifies textiles are made from a minimum of 95 per cent certified organic raw materials, while a "made with organic" implies textiles contain at least 70 per cent certified organic raw materials. 
2. Hemp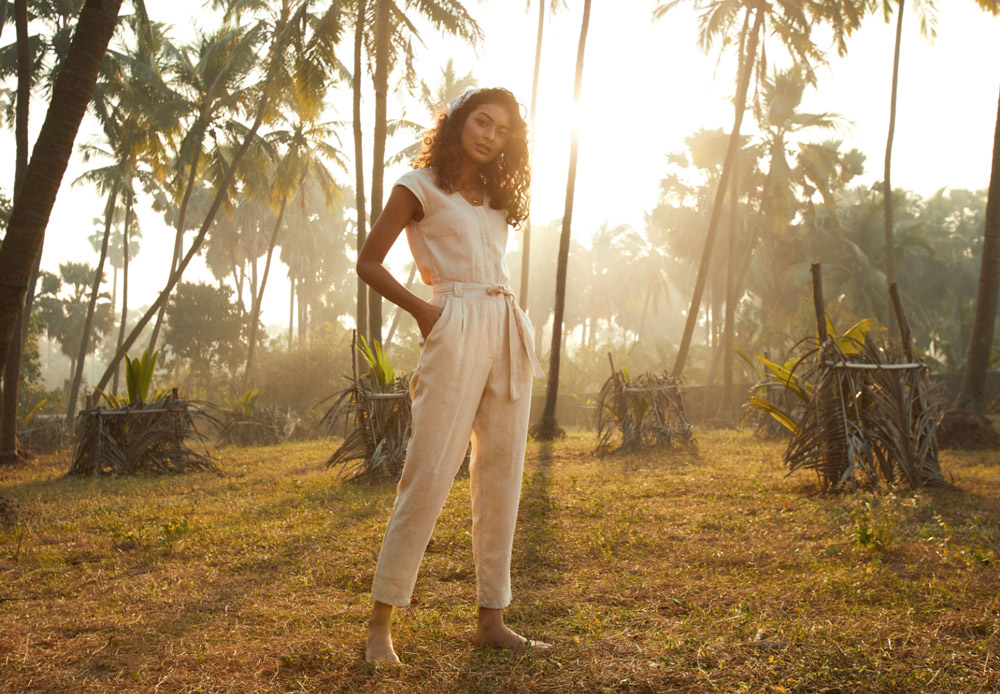 Hemp (the industrial kind) or cannabis sativa is having its moment in the sun, and fabric made from hemp fibers is no different. Hemp is a low-impact, fast-growing crop that doesn't require any pesticides and fertilizers to flourish. Though there is no organic certification for hemp, it's considered as an eco-friendly alternative to cotton. It's comfortable to wear, antimicrobial, durable, UV resistant and mold resistant, plus we love the linen-esque drape.  
Prernaa Lohiya, founder of slow fashion label, Something Sustainable, works with GOTS certified organic cotton which is further dyed using with kitchen and flower waste. "It uses 91% less water in production and is free of harmful chemicals and pesticides," she says about why the brand works with certified organic cotton.
Conscious label Resistor works with fabrics such as hemp, sourcing the yarn from a supplier in Mumbai. Its co-founder, Mehma Singh, says, "Hemp production is currently at a nascent stage in India. At the moment, only the state of Uttarakhand has legalised hemp farming." Their first flowy, breezy collection was made from 100% hemp for its properties. "Hemp as a fibre gets better with every wash!" she explains. 
3. Tencel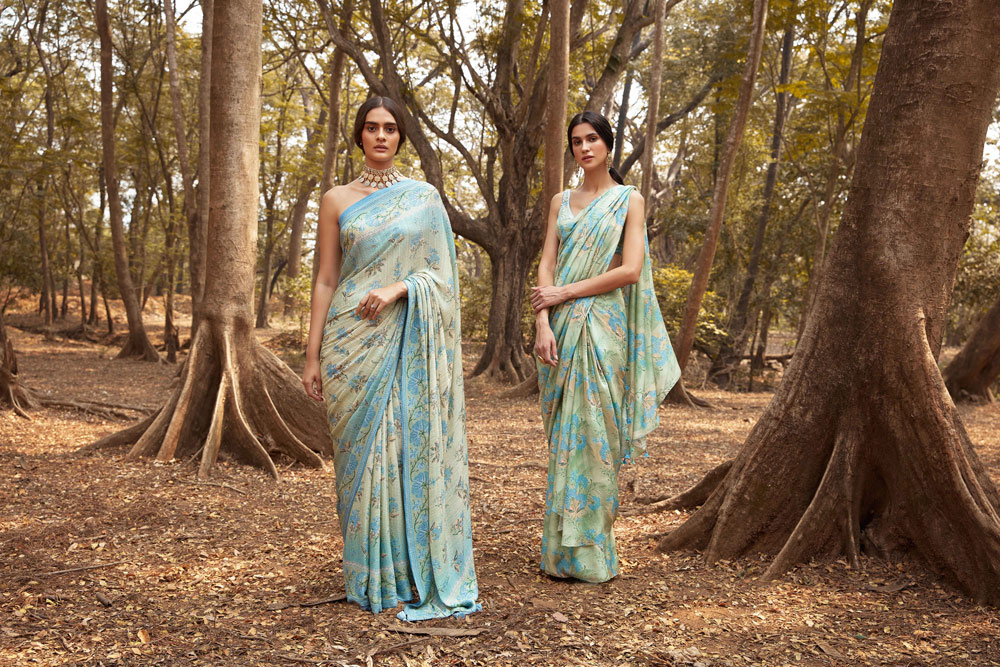 If you haven't come across Tencel yet, take a look at designer Anita Dongre's dreamy S/S 2021 collection 'Sounds of the Forest' which is made from Tencel. Tencel is a branded fabric from Austrian company Lenzing that produces viscose, lyocell and modal fibres from wood that's sourced from sustainably managed forests. Tencel is made from the pulp of wood chips, produced using environmentally responsible processes. These fibres are soft and gentle on the skin, breathable, biodegradable and retain colour well. Speaking about working with innovative fabrics such as Tencel, Dongre says, "As a designer, who is a nature and animal lover, I think it's important to always look for solutions that are sustainable and good for the planet."
4. Vegan leather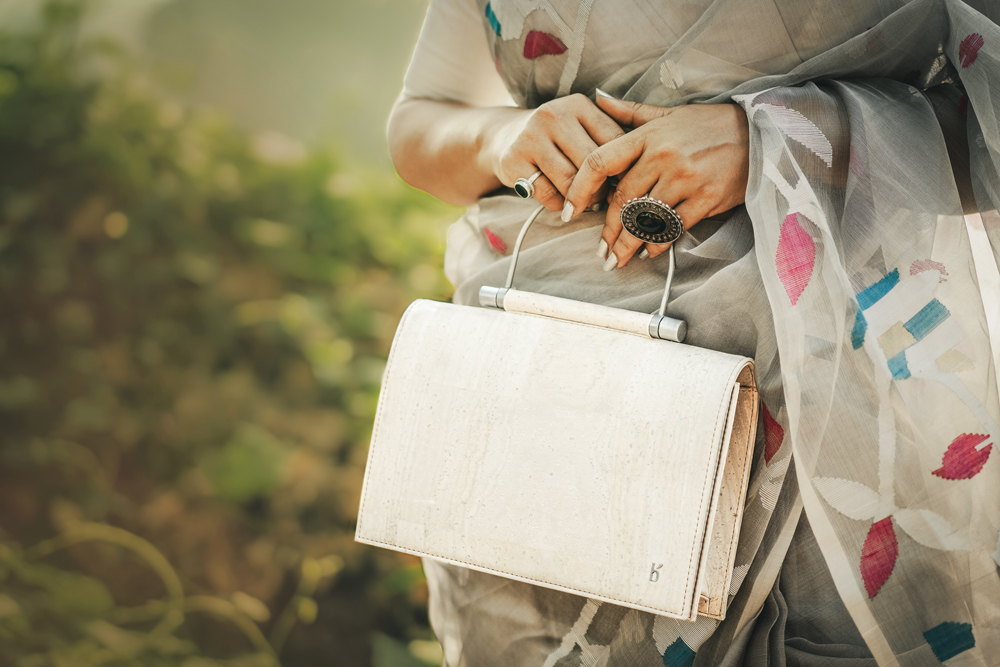 If you are in search for animal-free leather alternatives, vegan leather has emerged as a cruelty-free, versatile option. Recently, the humble fungi was in the headlines, thanks to sustainable fashion specialist Stella McCartney as well as luxury powerhouse Hermès introducing mushroom 'leather' in their collections. Closer home, in 2020, Malai Biomaterials Design is a Kerala-based research, development and design studio that won Lakme Fashion Week's circular design challenge for their vegan and compostable coconut leather material, which can be used to make accessories and home interiors. 
So, what is vegan leather? Vegan leather is a cruelty-free alternative that can be made from material such as PU (polyurethane that's considered to be an eco-friendlier plastic), but can also have a botanical origin, think cork, apple peels, cactus, and even pineapple leaves, which are preferable from an environmental perspective. Arundhati Kumar, who has founded accessories brand, Studio Beej works with different vegan leathers including Piñatex, Desserto and Cork. Piñatex is a by-product of Philippines' pineapple industry, made from the waste leaves. And Desserto, a vegan cactus leather from Mexico is developed from the nopal cactus, also known as the prickly pear. Cork is another highly durable option that's renewable and completely recyclable. Speaking about her work with these vegan leathers, she explains, "It's definitely a first for India, especially with some of the newer materials we are experimenting with. We have a massive opportunity to dispel the myth that sustainable is not stylish while building awareness on sustainable alternatives."
Photo: Anita Dongre