Long before sustainability became a buzzword, conscious lifestyle advocate Anya Gupta's family was enjoying slow living – managing waste, harvesting rainwater and much more. This was around 2009, when her parents, Atul and Anuja, built a home on a farm on the outskirts of Chandigarh, away from the hustle and bustle of the city, and moved into it with Anya and her sister Ada Lath Gupta. They lovingly named this farmhouse Aura. Anya lost her father, Atul, in February 2019 and today, she's living at Aura with her mother, sister and her father's principles of sustainable living. This farm is the address for five of the family's business ventures including Aura Life (a venue for shoots, workshops and events), Aura Pottery (a pottery studio), Aura OKG (an organic vegetable garden that operates on a subscription model), Aura thrift store, and a digital marketing agency called RedAlkemi.  
Although her tryst with farm life began about a decade ago, Anya's interest in a slow and sustainable life only developed after her father's death. "The person I was before I lost my father and who I am now, both have a different approach to life. Fortunately, or unfortunately, many of my father's principles and values hit me after he left," she tells Zee Zest. "Simple living, the kind that's aligned with nature, and practicing mindful consumption are a few things I have learnt from him."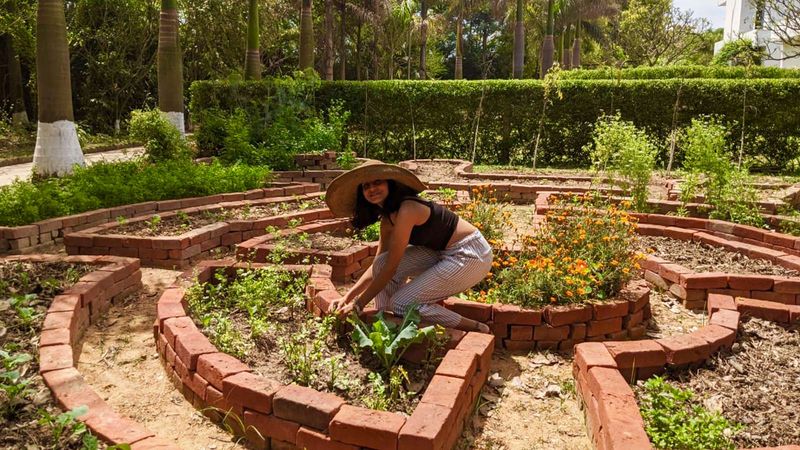 When not working at their micro-farms, the 25-year-old is busy using her Instagram profile, which has over 17k followers, to give a glimpse of life at Aura, create awareness regarding eco-conscious fashion and skincare brands in the market, and giving us all some major fashion goals! We caught up with the entrepreneur-influencer to chat about the power of social media for sharing messages of conscious living, tips to build a sustainable wardrobe and addressing pressing issues in the fashion industry. Edited excerpts: 
What does a typical day at Aura look like for you? 
My day involves tending to my garden, supervising events or gatherings at Aura, supervising the farm staff, addressing plantation and landscaping concerns and projects, spending time in the pottery studio and catching some playtime with my pets.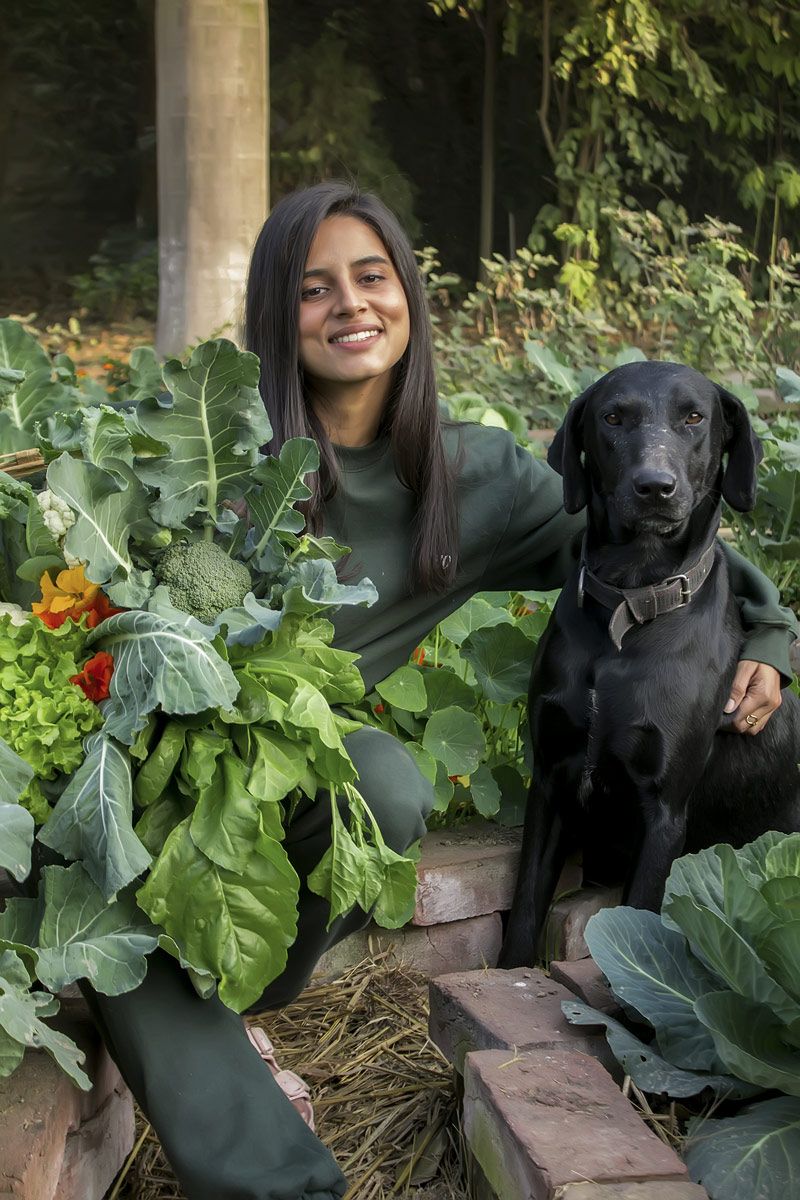 Conscious living forms a part of your core beliefs. Tell us a little about what that means. 
The definition differs from person to person. For me, living sustainably is to live a life that is aligned with nature's larger default systems. Whether it's composting veggie peels or using biodegradable kitchen towels or purchasing products while keeping the packaging and its afterlife in mind. 
What are your thoughts on social media being a powerful medium to share messages on conscious living? 
I owe it all to social media. It has helped me show sustainable living, as much as talk about it, and I think that makes a real difference. Many people talk about sustainability but are unable to show something for their progress or failures. I was truly introduced to the power of this tool in March 2020, during the lockdown, when I did 'Instagram takeovers' for various brands. These page takeovers helped me show my life at Aura and the sustainable steps we take through visual stories. 
But again, while it's a great space to share information, it's important that we draw a line and not get sucked into everything on social media, especially Instagram. The photo-sharing platform has a notorious reputation for making everything look so perfect, and I admit, I do fall into that category, most of the time. As someone who believes in making sustainability look cool, to make it mainstream, I'm often reminded of the fact that everything doesn't necessarily look as good in real life as it may look on Instagram. And that's okay! But that's not all - I do also focus on DIYs, thrifting, and more.   
How to build a sustainable wardrobe 
1. Aim for quality over quantity and invest in versatile pieces.  
2. Research and choose low-waste fabrics like hemp, bamboo and organic cotton.  
3. Determine the difference between need vs want, and shop mindfully.  
4. Ask for recommendations.  
5. Buy pre-loved items.  
6. Find inspiration
As a fashion and conscious lifestyle advocate, what are the biggest challenges in the fashion industry today?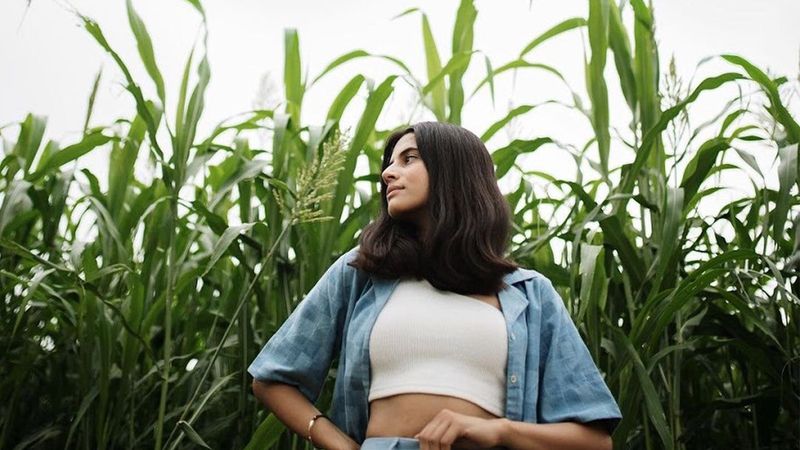 The biggest challenge remains 'wanting more'. Until there is a large-scale mindset shift to wanting less and investing in quality, the progress will be slow. And there's little that homegrown businesses can do in this regard. 
Influencers can significantly help change the fashion landscape. It will not happen by a post or two but with strong measures, such as boycotting fast fashion giants, or a visible change in their way of life. Customers need to be aware of the clothes they buy – the quality of material used, the making process, and how are they discarded. 
Not that constant shopping for eco-friendly items will do any good, but it's a step in the right direction when it comes to experiencing quality in a way that prevents you from going back to fast fashion. 
---
Photo: Instagram/Anya Gupta