For those who have been following Pernia Qureshi know that you cannot put her in a box. With a chain of careers as a stylist-designer-dancer-entrepreneur-author-actor in her repertoire, Qureshi is a creative mind and a "restless soul". From dabbling in conflicting paradigms, the one career that established the young 28-year-old Qureshi as a pioneer in India's fashion world in 2012, was the launch of Pernia's Pop-Up Shop that gave India its very own Net-a-Porter, an e-commerce platform, stocking luxury designer clothes from all over the country. A dream come true for fashion enthusiasts and shoppers back when online shopping was not a click away! 
Ever since, Qureshi, the suave fashion entrepreneur, has balanced her knack for business with her love for labels. From her foray as a celebrity stylist for style diva Sonam Kapoor in Bollywood film Aisha to walking the red carpet at several fashion weeks to penning a style bible for Indian women 'Be Stylish with Pernia Qureshi' to a small stint in Bollywood and a trained Kuchipudi dancer who has set the stage alive with several dance performances, Qureshi is a game changer. 
In a candid conversation with Zee Zest, Qureshi talks about juggling roles, lessons she has learnt as an entrepreneur and reveals fashion trends that are here to stay. Watch the video to know more.   
The fashion stylist and entrepreneur also shed light on sustainable fashion, staying fashion forward with Pernia Qureshi Brands too. Edited excerpts below. 
The changing face of fast fashion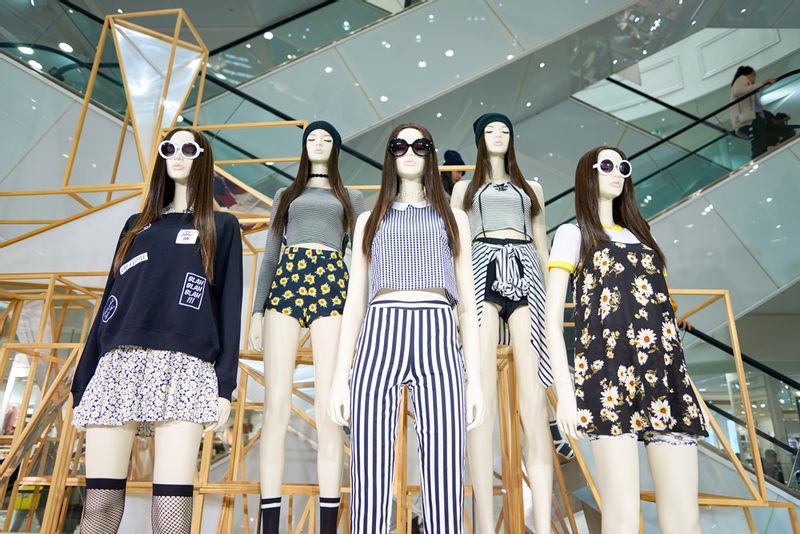 The Indian apparel market is projected to be the sixth largest apparel market in the world by 2022, according to a FashionScope report from McKinsey & Co. Another international study states that we're buying 60% more than what we were in 2000, which explains the market growth. The most popular segment of the apparel market, fast fashion, is one of the biggest polluters of the environment. These brands rapidly produce fashionable clothing to sell at relatively low prices. To create clothing in smaller budgets, they compromise on its lifespan and overexploit natural resources. 
Of late, sustainability has been a much-discussed term in the market but following through on those commitments has only began since the pandemic, explains Qureshi. She feels that fashion and sustainability are a beautiful combination and that's something the current wave of fashion represents. 
Speaking about the change that the current fashion industry is witnessing, Qureshi explains how global fast fashion giants have already embarked on to the sustainable fashion bandwagon - from being less wasteful, recycling to using packaging material that's sustainable. "Back in 2016, H&M used to have a conscious fashion line for India, which was made using recycled materials. Today, they're trying to change the entire brand with eco-conscious lines, the most recent one in India being their spring-summer 2020, and I think it's amazing because high street fashion is a big polluter and a lot of its material ends up in landfills." However, conscious collections and a few initiatives here and there aren't enough to match up to the social and environmental targets of Sustainable Development Goals (SDGs). Brands, especially, fast fashion, need to address ethics and sustainability issues at the very heart of their operations. 
Qureshi also emphasises on extending the life of clothes and negating the need to continuously buy new. "There are Indian designers who are taking their clothes back, redoing and restyling them for clients. Tarun Tahliani did an extremely good social media campaign recently, where he shows how you can take bridal looks and restyle them. That's sustainability right there," she says. 
Sustainable fashion is not boring 
Sustainable clothing: however, is typecast as 'dull, loose-fitting clothes and not stylish enough', but Qureshi disagrees. "I can speak for myself. With our latest line, Gur Organics, our attempt is to change this perception completely. We are making clothes that are not just comfortable but also stylish and sexy. Think beautiful halter dresses, flowy dresses that anybody can wear. You don't have to look like you're wearing a bag." Gur Organics features stylish womenswear in ethically sourced, organic fabrics made using fibres from rose, banana, eucalyptus, aloe and orange, and has a strict no-plastic policy. (Want to know more about this brand? Don't miss Zee Zest's Fit Fab Feast with Bollywood Actor Huma Qureshi) 
---
Sustainable fashion practices 
1) Create a capsule wardrobe
2) Buy what you need and look for conscious, ethical brands
3) Invest in seasonless clothes
4) Rent instead of buying, whenever possible
5) Upcycle your clothes to create new styles
6) Resale or donate unwanted clothes to reduce your carbon footprint
---
How to tell if a fashion brand is sustainable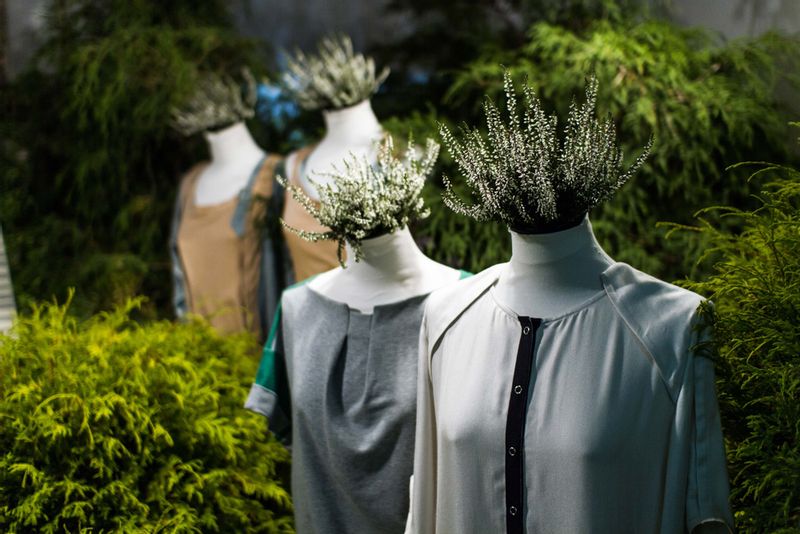 With increasing number of fashion brands claiming to be green or conscious, 'sustainable fashion' is becoming a popular yet confusing term. How can you tell if a brand is really sustainable? Qureshi's solution to this is simple: do your research, because if you don't, you'll become a victim of greenwashing. For the uninitiated, greenwash, according to the Cambridge English Dictionary, is to make people believe that your company is doing more to protect the environment than it really is. 
But where does one start, we ask Qureshi and her piece of advice is: "Talk to the brand if they're available on WhatsApp or Instagram. Ask them about the fabrics being used, where is the product made and how is it made? A couple of questions and you'll understand what the real deal is." And for times when you can't get direct answers, she suggests, you order something small and see how it comes to you – from packaging to the quality of the product. 
How to create a brand that sells 
From building a digital empire when e-commerce still wasn't a way of life, Qureshi has mastered this space well. Ask Qureshi, based on her experience, what does it take to start a new brand in the e-commerce space? "You begin by asking yourself these questions: what gap am I filling? What am I giving to the costumer that he or she doesn't already have? If you don't have anything unique to offer, you'll get lost in the sea of designers that are starting also. Clear vision, fresh perspective and sincerity are key points to consider when starting a brand in an over-crowded marketplace like todays," she concludes.
---
Photo: Instagram/Pernia Qureshi and Shutterstock