2021 was the year of many firsts for the fashion frat in India. One that leads us to the future of fashion-- for and by the millennials. From hosting the first-ever phygital fashion week in Mumbai that united the two biggest fashion bodies in Delhi and Mumbai after a 15-year divide to making way for a young, contemporary Ruchika Sachdev as the grand finale designer, sans the expected high-octane finale affair put together by celebrity designers, this year's finale set a new  mood.
From Gent Next to closing the fashion week, Sachdev's 10-year-old journey has marked several milestones in building the face of contemporary fashion in and outside India. Minimalist designs where comfort takes prominence without compromising on style is the leitmotif of Sachdeva's design philosophy. Sachdeva's journey in cerebral designs that use indigenous fabrics and weaving traditions of India with a contemporary approach started when she was still interning in New York under designer Vivienne Westwood. She returned to India in 2010, and debuted as the 'Gen Next' designer at the Lakme Fashion Week; and a year later Bodice was born.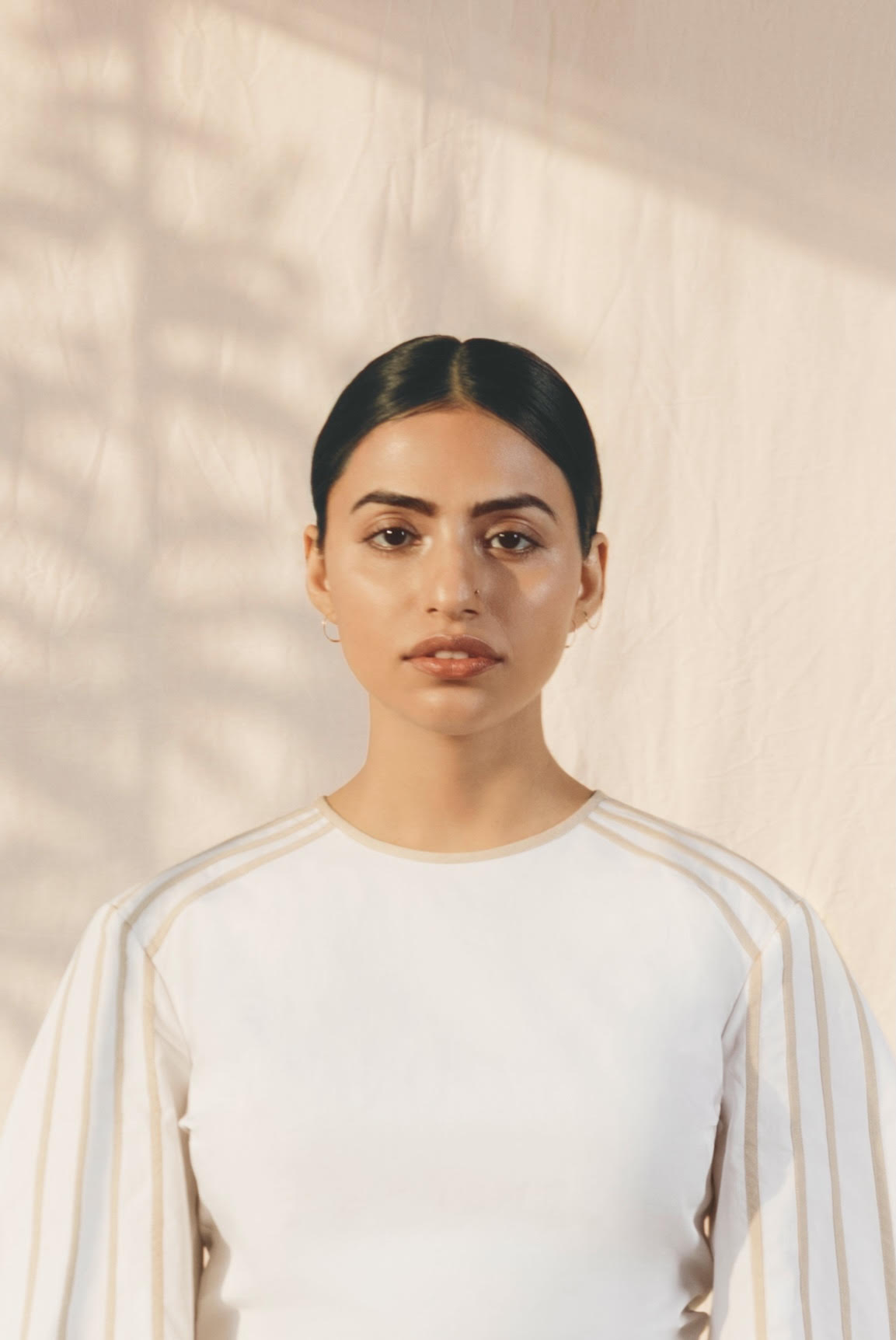 The creative director and CEO of the 10-year-old label Bodice, Ruchika Sachdeva, also a London College of Fashion alumna, was the designer of the finale at the recently concluded Fashion Design Council of India (FDCI) x Lakme Fashion Week's (LFW) 'phygital' edition. The collection, Ready Set Play, was the perfect example of Sachdeva's design philosophy—timeless, sharp and comfortable, peppered with colour play. The grand finale showstopper, actor Ananya Pandey, who debuted in Bollywood with Karan Johar's Student of The Year 2, dazzled in an off-white linear pattern full sleeve crop top and colour blocked high-waist pleated skirt, paired with suede heels.
The award-winning designer, who was honoured with the International Woolmark Prize in 2018, and was also listed in the 'Forbes 30 under 30' among others, shares her vision for the future of fashion that evolves sustainably and mindfully.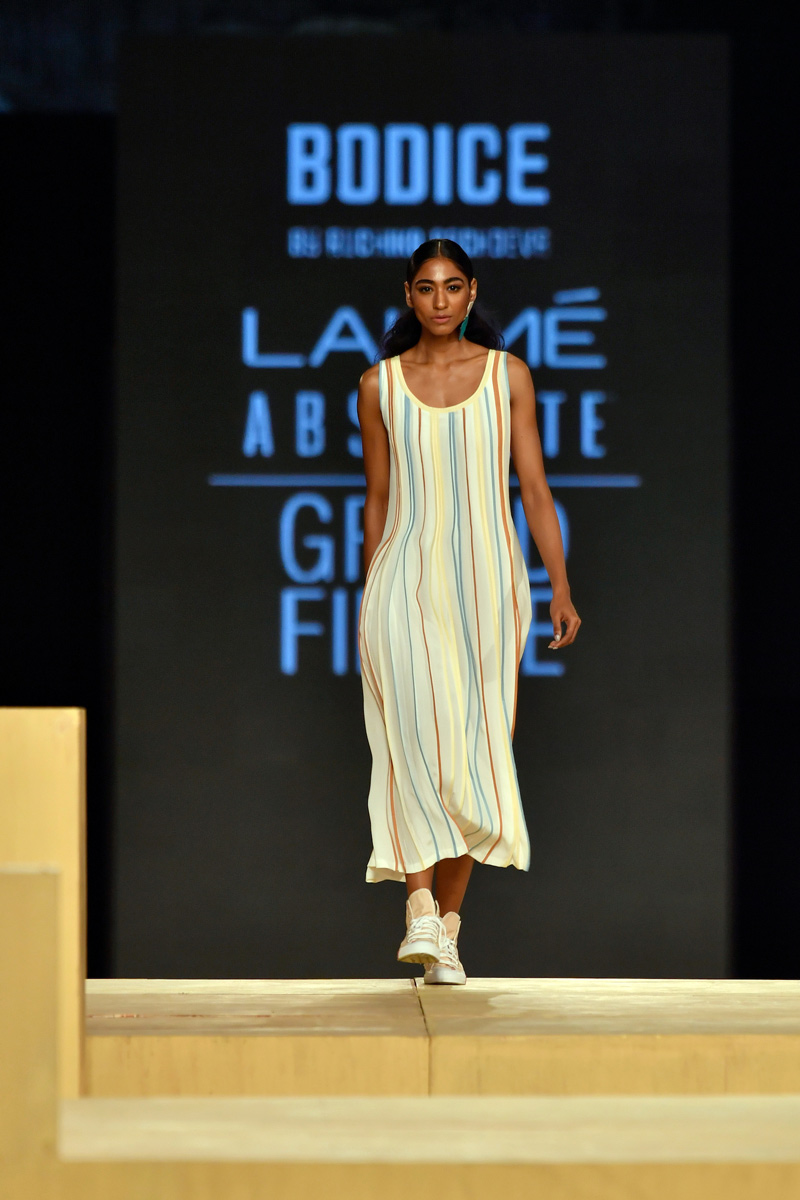 What are your thoughts on achieving a milestone year that coincides with a change in the fashion industry in India?
It is quite difficult to compress the learnings of this incredible 10-year long journey. But something that remains constant is the urge to question norms, reinvent, and explore new design possibilities. This year brought with it a bag of mixed feelings because of the pandemic. We've all been through a lot in the last year and any milestone, big or small, feels like a pat on the back. But for Bodice to come full circle with LFW--from GenNext to the Lakmé Absolute Grand Finale of such a special show--is one for the books.
Can you share some of your learnings from the past year and how did it translate in your collection at the LFWxFDCI finale? 
During the pandemic because we had very little to do, it sent me on a creative overdrive, and I experimented more. As designers, it's very important for us to keep rethinking what we create and why we create. And this grand finale stage gave me the perfect opportunity to not just show people the Bodice journey so far, but also be a part of such a significant coming together of Lakmé Fashion Week and the Fashion Design Council of India. Since it was a special year and a special show, we steered away from our signature style and incorporated more colours, something we hadn't explored so much before. The theme is all about finding joy in small things, and I think colours have that impact on us. This collection also helped me rediscover the joy in creating as I was isolated in my studio and could play around with ideas and have fun with it.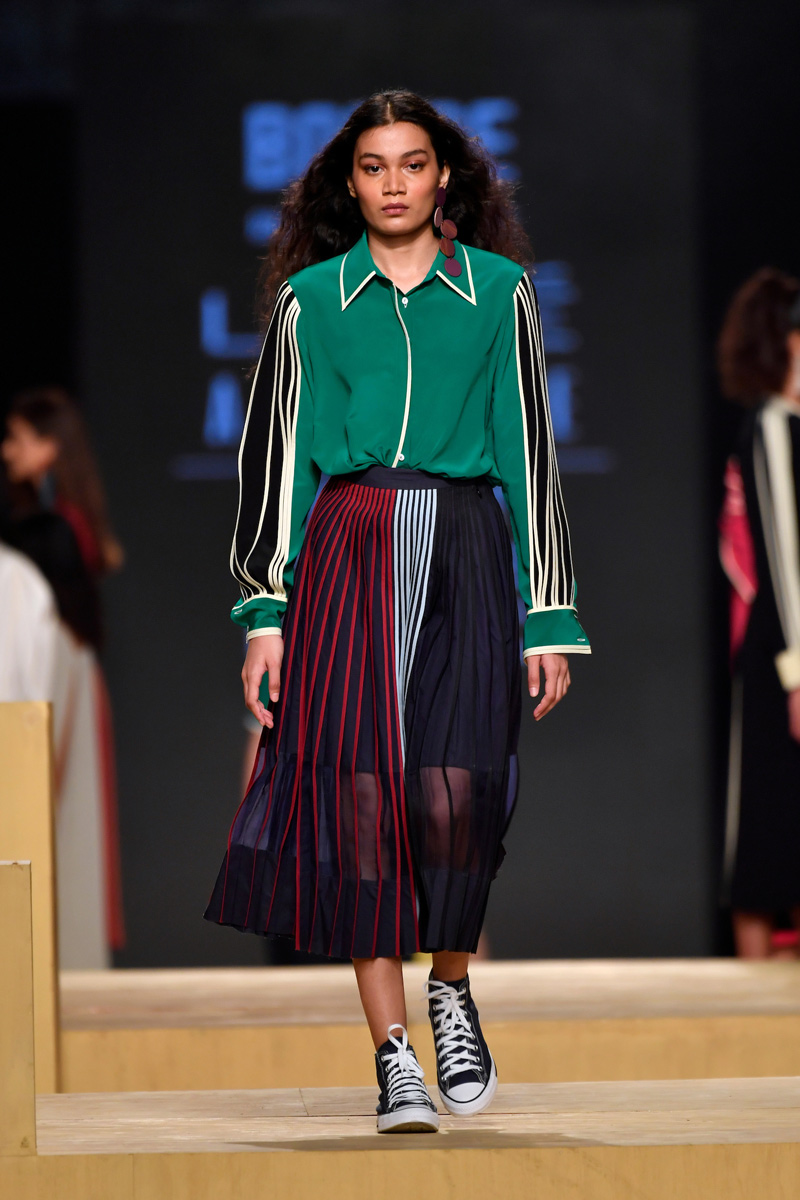 What is the USP of Bodice and how does it weave wearability and luxury together?
I think the definition of luxury is slowly changing, especially in India, as people are becoming more aware of the craftsmanship that goes behind making their clothes. Luxury is owning and wearing comfortably, something that does not harm the environment as much, supports the livelihoods of hardworking artisans, and stays with you for a lifetime. Luxury doesn't have to mean something you keep away. What's the point if you can't enjoy wearing and flaunting it?
What is wearable fashion according to you and what are the trends to watch out for in 2021?
All fashion is wearable fashion if you you're comfortable and confident in it. As for trends in 2021, I have never been the one to follow trends as I believe in trans-seasonal qualities of clothes, but hopefully people will be wearing more colours, and resorting to comfort as well as responsible fashion.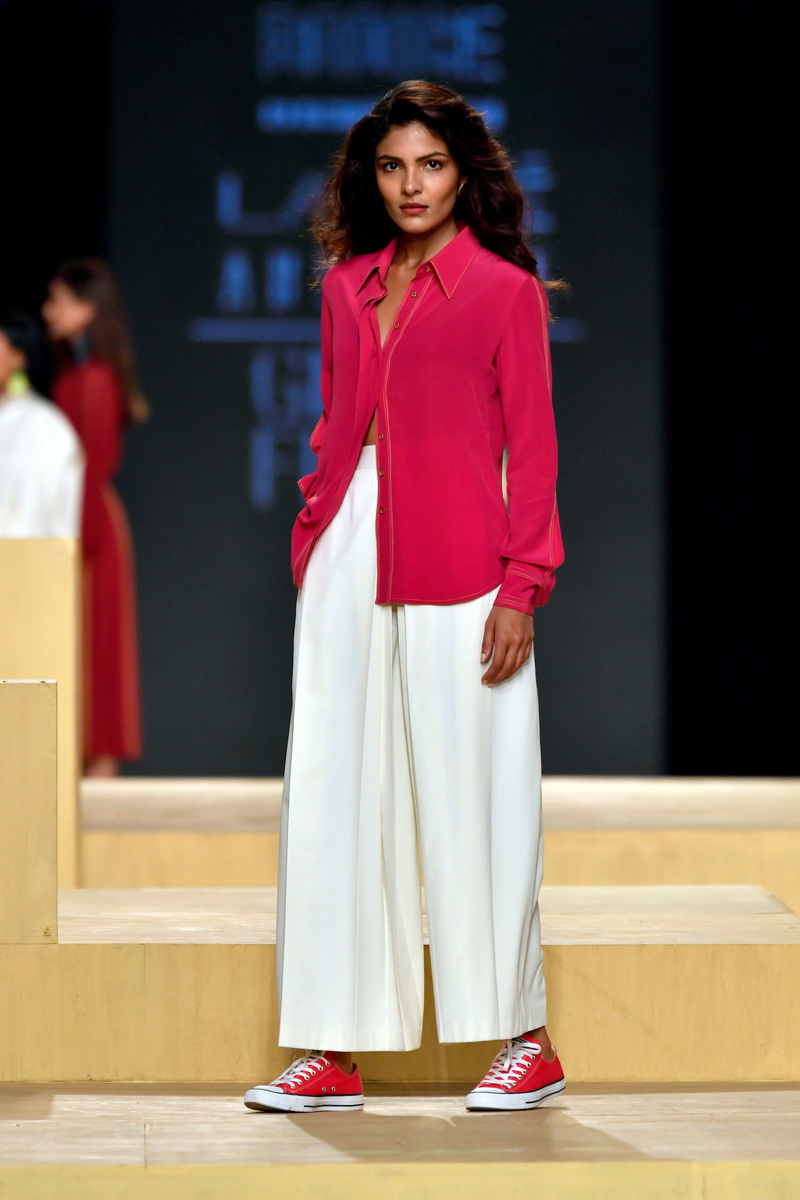 Fashion is a reflection of our culture and what are the key questions every fashion consumer must ask today?
Fashion has always been one of the very important cultural aspects that define contemporary times, the socio-economic and socio-political scenario. So, in times like this, when we are faced with an unprecedented crisis in the form of a pandemic, it is up to us how the future generations will interpret how we acted in such challenging times. We need to respond by being more mindful of what we consume, how we consume and from whom. I think, it is only when we question and challenge everything that is a given or is a 'norm' can we become more aware and conscious as consumers.  
Who is a Bodice woman?
The Bodice woman, or man, is anybody who believes in garments being tools of expression and not statements, per se. It adds to your personality and hopefully, gives you the space to be whoever you are on any given day. One who chooses comfort, questions trends, and believes in honest self-expression. A Bodice customer evolves as we evolve, and vice versa.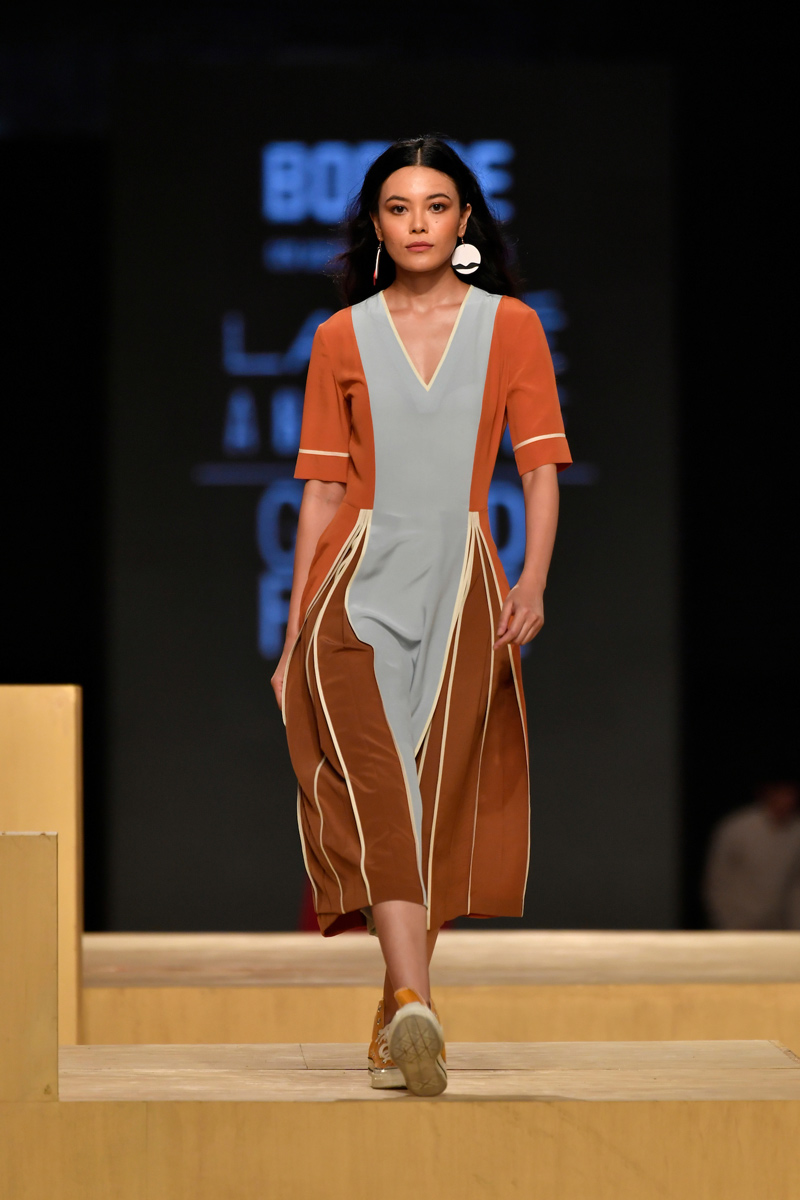 What are the key things about eco-friendly fashion that will drive demand and consumption?
The fact that people are starting to become more aware of fabrics being used, of mass production, are asking questions and are holding people/brands accountable is something that will dominate demand and consumption, and consecutively, the suppliers will have to adjust to that. Customisation possibilities, getting tailor-made clothes, transparency of a brand, and a preference for local craft traditions are some of the driving forces, according to me.  
How do you blend textiles and prints to create contemporary styles?
Keeping aside the technical details of the process, the foundational idea was to question why it's not possible. I try to look at it from a whole new lens and rethink the possibilities. I've noticed what we often fail to realise is that Indian textiles and craft traditions aren't just for traditional Indian wear. They can be translated into a contemporary and more global aesthetic by working alongside artisans, tailors, and weavers, and understanding their viewpoint while also explaining ours.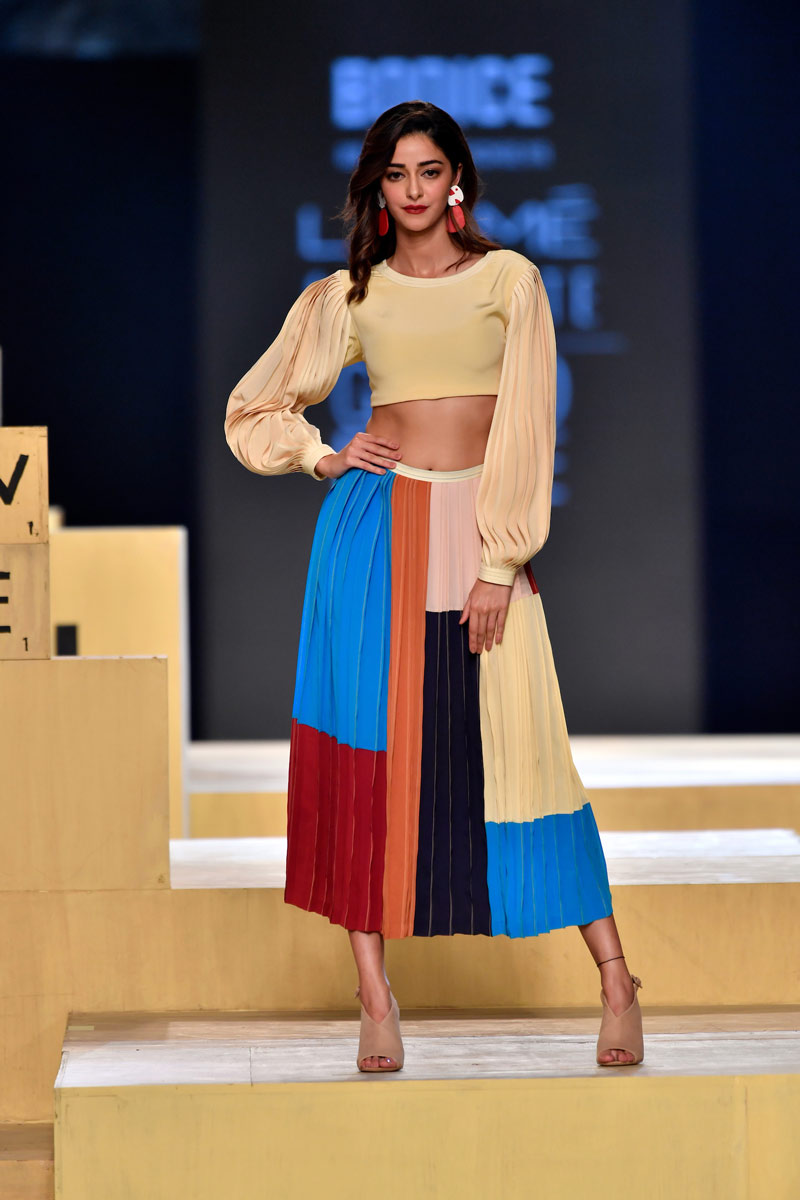 How do you connect with Gen Next in your designs and what is the future of fashion?
If you're creating something that adds value to the market and has a distinct voice different from those already around is what forms the strongest connect, no matter how old or new the brand is. As for the future of fashion, I hope it is more hopeful, responsible, conscious, and inclusive.
Photo: Team FDCI x Lakme Fashion Week