Paying attention to what's on your plate, in our homes and inside our wardrobes, is more important than ever today. But shopping for healthy, responsibly grown and sourced supplies and utilities can be cumbersome. With misleading labels, confusing ingredient names and government regulations that are mired with loopholes, how does one separate the wheat from the chaff?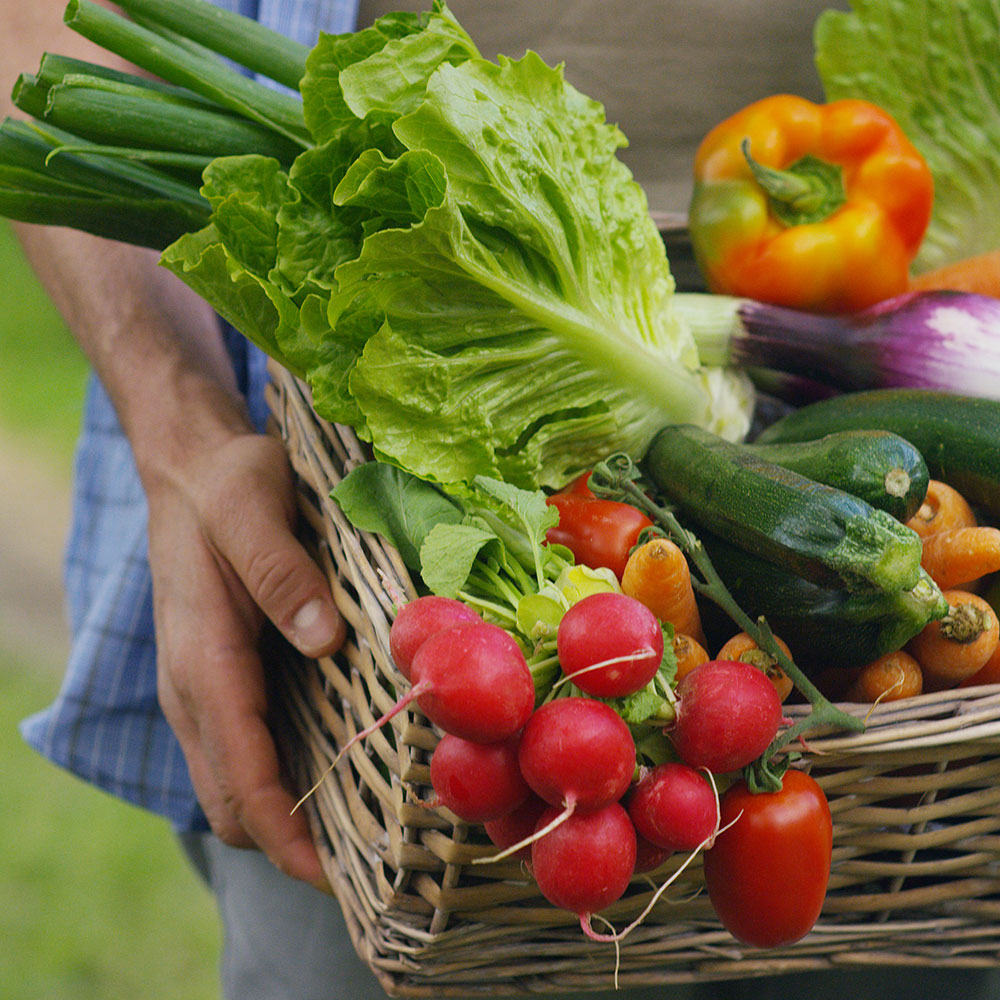 Numerous brands today, casually call themselves organic, but before you make your next purchase, here's a thought – can we call a brand that simply sells first flush tea, organic or sustainable? Sustainability as a concept (and by definition) is holistic. A brand is only truly sustainable when not just their produce but the process of production too follows sustainable norms. And while there are only a handful that fit the bill, they're formidable.
From organic produce brands that are working towards arming marginal farmers with a sense of agency and entrepreneurship to those championing the conservation of biodiversity via social enterprises and outreach programs, we bring to you a list of 10 sustainable food and lifestyle brands from across India that are holistic, conscientious and organic, all at once.
1. Bare Necessities
Founded by Sahar Mansoor, Bare Necessities is a retail and educational platform, which combines an offering of ethically made, plastic-free homecare and lifestyle products. They also offer workshops, articles and resources to help consumers and businesses lessen their carbon footprint.
Based in Bengaluru, their products range from compostable bamboo toothbrushes, stainless steel straws to zero-waste starter kits, and are all made using raw materials that are ethically sourced. Their packaging, too, is recyclable or biodegradable. With an eye towards a zero-waste India, this homegrown brand is innovating to provide sustainable solutions.
2. The Little Farm Co.
Niharika Bhargava's The Little Farm Co. brings you handmade and farm-fresh condiments, such as pickles, dips, chutneys, salad dressings, superfoods and marmalade products. Their offerings are preservative-and-additive free and drawn from heirloom recipes, alongside newer ones formulated by their female employees.
Based on a farm-to-fork model, all their ingredients — from veggies, fruits, and oils to spices — are grown on a family-owned farm in Madhya Pradesh. Their small workforce comprises 90 per cent of marginalised and destitute women and single mothers. 
3. Zama Organics
Zama Organics was launched by Mumbai-based Shriya Naheta and is known for championing sustainably grown seasonal produce. Naheta has travelled across the country to connect with local farmer communities, who practise sustainable farming, to create a strong network-base for her business. Their produce is grown on farms in Nashik and Pune and sold to individuals and restaurants on a pre-order basis.
Whatever remains of the fresh produce is used to make compost. Apart from fruits and vegetables, they source and packaged speciality products, too, such as hand-pounded spices, air-dried herbs, grains, cereals and varieties of oil, sourced from all corners of India, like Meghalaya, Kashmir and the Himalayas.
4. OOO Farms
Founded by four Mumbaikars — Shailesh Awate, Abhay Bhatia, Karan Khandelwal and Pranav Khandelwal — OOO Farms is a class apart when it comes to organic/sustainable farms. Of the litany of organic farms in India, this one is different and what sets it apart is its conscientious approach towards farming, which principally focuses on indigenous foods. Triple O farms have helped turn a lot of heads with their concerted efforts on bringing traditional methods of farming and indigenous seeds, veggies and fruits to the limelight.
Their take on sustainability is holistic as it focuses not only on the produce but also on the ecosystem and community entwined with it. They are credited for reviving almost 14 varieties of rice, alongside other obscure veggies and produce that without their attention, could have gone extinct. Plus points to OOO farms for taking things a notch up via community-driven initiatives, which includes offline events like pop-ups collaborations with restaurants, awareness programs and native-seed-donation drives and leveraging urban local markets (like the one at Dadar in Mumbai) to promote indigenous produce.
5. InSeason Fish
Founded by a marine geographer, Divya Karnad, wildlife biologist, Chaitanya Krishna, creative head, Anil Adireddi and filmmaker, Sara, InSeason Fish is a one-of-a-kind service that aims to build community awareness around seasonality among marine life, and particularly fish. It, therefore, tells you what fish to eat during a certain time of the year, and in a manner such that the balance of the ecosystem is maintained.
In doing so, the team at InSeason Fish ends up working very closely with the fishing community, which is constantly battling several attacks on their community and environment by urban development projects. The service helps you identify a vast variety of fish to choose from, all brought together in collaboration with sustainable fishermen.
6. Pascati Chocolates
Built on the bean-to-bar concept, Pascati is India's first USDA organic and fair-trade-compliant chocolate brand. Founded and helmed by chocolatier, Devansh Ashar, the brand offers an impressive range of bars, truffles and bonbons. Pascati is known for the unique combinations it creates with dark chocolate, like raspberry-hibiscus, mango, rose-almond, orange-cinnamon and saffron-pistachio.
The cocoa beans used for their chocolates are sourced from farmers' collectives dwelling in the Idukki and Malabar regions in Kerala. The brand's sustainable- and ethical-sourcing practices have positively impacted the livelihoods of over 200 farmers in these regions.
7. Under The Mango Tree
This brand-cum-social enterprise is perhaps lesser-known, but totally worth a mention. Under The Mango Tree or UTMT is not only a website portal that allows you to bring home genuine, organic honey by sourcing it from honey cooperatives but also plays a pivotal role in training small farmers in beekeeping.
UTMT is also engaged in research, through which it tries to affect policy change, keeping in mind the role bees play in our ecosystem, and training marginal farmers to sustainable beekeeping practices, with a particular focus on the indigenous bee, the native Apis cerana indica. Bees are crucial to our environment since they're linked to complex and interconnected ecosystems.
8. FairTrade India
FairTrade India's (FTI) CEO, Abhishek Jani believes that small farmers are exploited in the agricultural value chain. And reversing that lies at the core of this brand's philosophy. For this, FairTrade taps into the success of the export market and links it to the growing community of ethical consumers in India by providing them with key products, like coffee, tea, rice, spices and cotton.
The brand serves as an umbrella to more than 1,21,400 farmers and workers, alongside over 72 certified producer organisations. Not only does the company work on fair pricing, but it has also played an important role in the community via initiatives, such as the FairTrade Alliance Kerala, which helped 30 families in Asan-Kaval district by helping them stabilise their economic conditions through new farming activities.
9. Araku Coffee India
Led by CEO Manoj Kumar and chief agricultural adviser, David Hogg, Araku Coffee – part of the Naandi Foundation – is a lauded, sustainable coffee brand that has helped convert the once-barren Araku Valley in Andhra Pradesh into a lush, green biosphere by enrolling the Adivasi communities in the region, which includes over 25,000 farmers, into their programme. Since 2001, Hogg and Kumar have helped the community return to traditional farming practices, while teaching them to nurture indigenous forest and trees, essential for the diverse shade that coffee plantations require.
Through planting varieties of trees, including cash crops, such as bananas, and mangoes, and implementing the use of non-chemical, biological fertilisation, this brand has helped the terroir of Araku transform remarkably. Thanks to the arabica coffee trees planted some years ago, the communities are now harvesting organic and certified speciality coffee that has helped uplift their socio-economic conditions.
10. Taru Naturals
Helmed by Ruchi Jain, Taru Naturals wants to empower and protect small-scale farmers' communities and their livelihoods. With the help of practices, such as Climate Smart Agriculture and via the use of small-scale technology, the four-year-old company has helped 10,000 small-scale farmers and armed them with training in agri-tech, value addition and fair-trade-market linkages across India. Taru Naturals forayed into the organic essentials' market with jaggery, where Jain sold 20 kgs of locally made and natural jaggery to her friends and family.
This then evolved into jaggery sachets, and today, the company has grown to include a number of offerings to their name, including their renowned turmeric latte, khapli wheat flour, sourdough flour and black rice. Jain's perseverance has led to these organic products reaching acclaimed F&B establishments, too, like the ingredient-driven restaurant Masque in Mumbai, artisanal coffee brand Blue Tokai and Taj Mahal Palace Hotels.
We encourage you to spare a thought for the planet, slow down and live more consciously as that will not only help the environment but also aid you in living a fuller life. We'll take the risk of being cliched and say it once again –  "Be the change that you wish to see in the world."
Photo: Shutterstock