Chances are you're going to keep your hair covered in a hoodie throughout the cold months. But with weddings and parties to attend through the season, how could you not ace at least one winter hairstyle? Make it your signature, or simply give yourself a winter haircut for a new look in the new year. No matter what you choose, here is our list of winter hairstyles and winter hair trends that you can take inspiration from.
Winter hairstyles you can achieve at home
1. French braid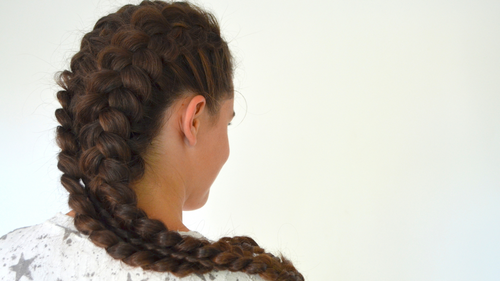 Braids are a great way to protect your hair from winter damage. This winter hairstyle also gives your sweater outfit a cosy look. You can create a French braid by starting at the top of your head and braiding the sections of hair down to the nape of your neck. Alternately, you could create a fishtail braid by splitting your hair into two sections and braiding them together. Style this look with colourful hair ties and boots to show that you know how to have fun while adulting. 
2. Messy bun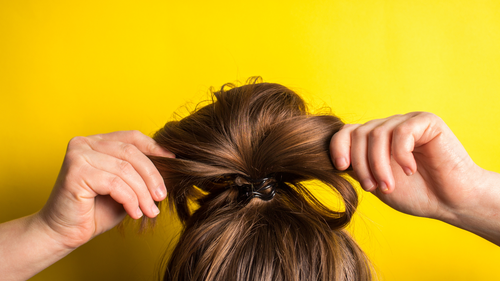 A messy bun is a quick and easy hairstyle that is the perfect winter hairstyle for days when it's too cold and you've slept in. Simply gather your hair into a ponytail and twist it into a bun. You can use bobby pins to secure the bun in place, and leave a few strands of hair out to create a messy, effortless look. Put on your pullover and you're ready to get to college or work in minutes.
3. Sleek ponytail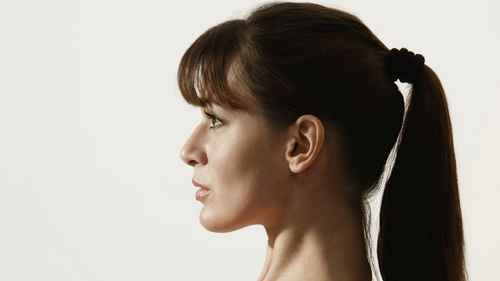 If you want to keep your hair secure during winter but don't want to go with a bun, a sleek ponytail is a great option. Although you might have to follow a few hair care tips before trying this hair trend. This hairstyle trend will make you look put-together and will also prevent your hair from getting too tangled in winter's cold winds. Use a comb to smooth down your hair, then gather it into a ponytail at the back of your head. Secure with a hair tie, and you're good to go.
4. Treatment bun
Winter can be rough on your hair. Your hair is usually dry and hoodies, hats, and scarves will almost always cause knots. You can battle the winter dryness like Jennifer Lopez with a treatment bun. all you need to do is slick-back your hair and tie a tight bun with the help of bun clips and pins. Keep your hair tightly secured and you'll have less to worry about through the season.
5. Slicked-back look
This is a classic, sleek style that works well for both men and women. If you're attending a party, this is the perfect hairstyle trend to recreate. To create this look, start by applying a small amount of pomade or wax to your hair and comb it back. Use a hair dryer to set the style in place. Your hair will stay in place despite the wind, and it'll give you an edgy look as well.
Selena Gomez has pulled off the sleek look with a side parting. Tying your hair in a ponytail is also a clever way to tackle winter dryness and the knots that come with the strong winds.
The best winter haircuts for 2023
6. Textured bob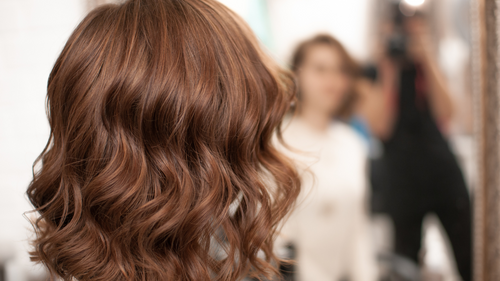 This classic haircut involves cutting the hair into a chin-length bob with layers and bangs. It is a great option for those looking for a haircut for thin hair to look thicker and if you don't want to be bothered by extra haircare during the winter months. To make this a hair trend you'll love, choose a more relaxed and bohemian style. Try adding texture to your bob with waves to make it a trendy winter hairstyle. Use a curling iron or a straightening iron with a waved barrel to create loose waves.
7. Butterfly cut
Love a long flowing mane? Get on this winter hairstyle trend. Everyone from Jennifer Lopez to Kirti Sanon has sported the butterfly cut this season. Your flowing many could do with a few layered snips around your face. The effect is flowing and wraps your face in curves, like a butterfly's wings. This winter haircut is perfect for modern-day romantics and a great date night look too. 
8. Birkin bangs
A winter hairstyle that involves cutting the hair for maximum face cover. The Birkin bangs are a winter haircut trend for 2023, and we're so glad they're back in style. It's not the first time that Anne Hathaway has sported the Birkin bangs, after all they do suit her face. But it's also a great hairstyle for round faces, as it helps give you a sleek look. 
9. Blunt bob
Looking for an edgy winter haircut for 2023? Take inspiration from Hailey Beiber, who recently chopped her hair. The blunt bob is a great look to get if you want to fix your damaged hair or simply want to wear a no-nonsense look all winter. While the chic chin-length bob has never gone out of style, Beiber's look might inspire several others. Although, Hailey too has taken inspiration from Gwyneth's Paltrow's character in The Royal Tenenbaums.
10. Shaggy cut
This messy, layered haircut is perfect for those looking to add some texture and volume to their hair during the winter months. It is a great winter hairstyle for those with naturally curly or wavy hair and is perfect for adding a bit of edge to any outfit. It's a great winter haircut for 2023 too as you can set the mood for the year by looking effortlessly gorgeous.
---
Photo: Shutterstock