It's the festive season, and therefore time to prep your wardrobes for the onslaught of weddings and festivities. But very often, we forget to pay attention to our hairdos to match our stunning ensembles. Simply brushing our hair back and going for a laid-back top knot may not be enough.
Wardrobe aside, our hair has the power to transform us, whether we decide to go dressy or casual, creating a timeless hairstyle can elevate our look and our entire mood. And who better than celebrity hairstylist, Amit Thakur, trusted by the gorgeous women of Bollywood, from Deepika Padukone, Katrina Kaif, Alia Bhatt, and Anushka Sharma to Taapsee Pannu, to guide us through the latest hairstyles?
If you're still unsure what to do with your hair, we asked Thakur to reveal the hairstyle trends that will reign high this festive season and the pro secrets to recreating them yourself.
1. Centre-parted straight hairstyle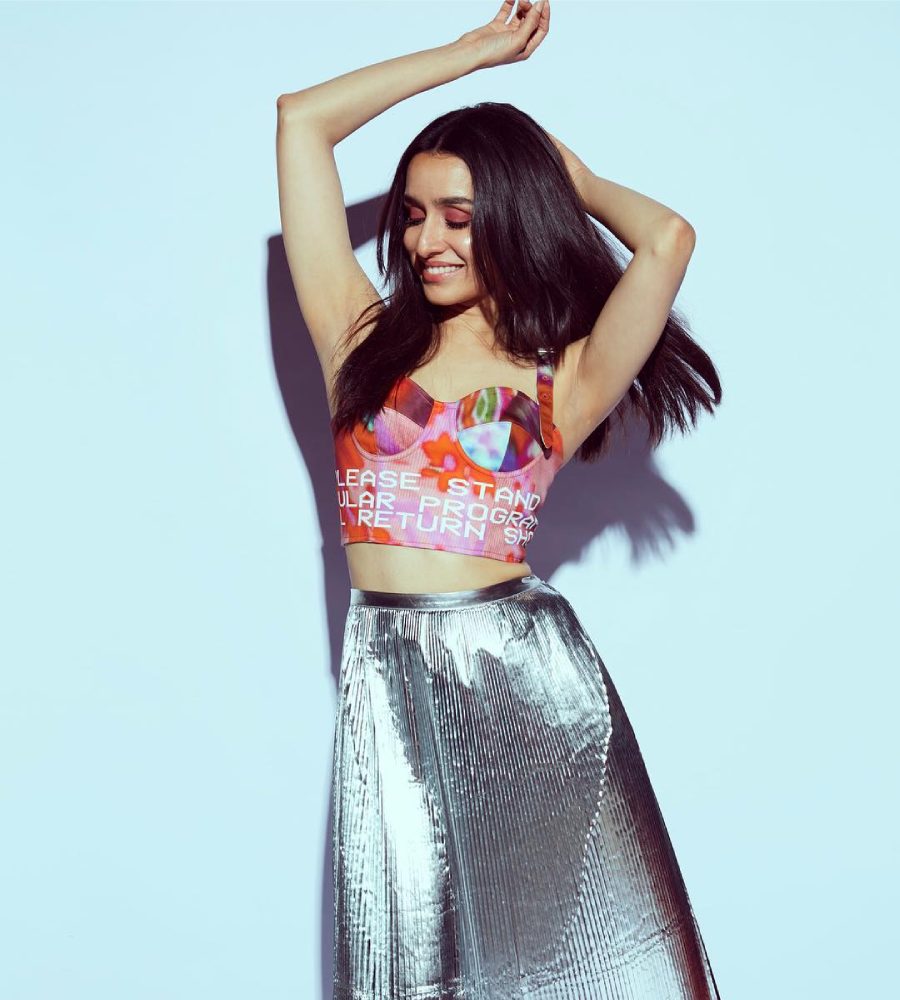 For a simple yet chic look, centre-parted hair is an easy one. "Those with straight hair can wear this hairstyle for any occasion because it requires little effort and is simple to do," tells Thakur. The clean parting also attracts more focus on the eyes and face, which helps if you're wearing dramatic makeup or jewellery.
"Because it's just straight hair, it goes with most of what you'd wear to an event. If you keep all your hair in the front, it also shortens your face and creates shadows, giving your face a natural contour," he explains.
How to create the look:
Make sure to use enough hair heat protection

If you want your hair to look incredibly straight, blow dry it first before running an iron through it.

If not, you may do a straight blow dry, and voila!
2. The sleek-high pony hairstyle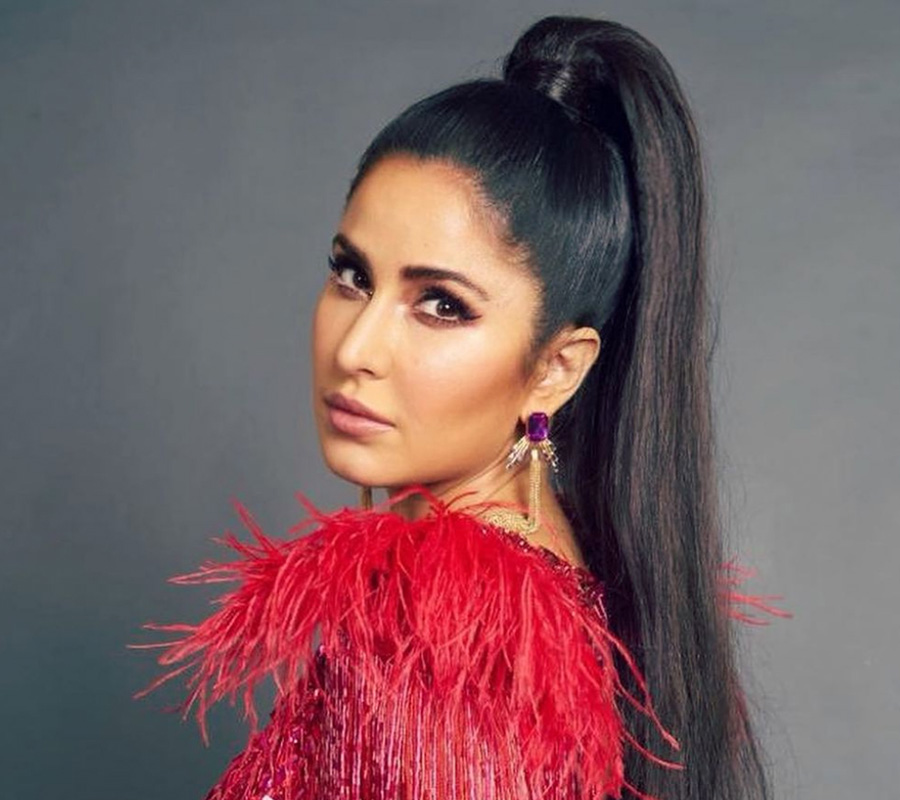 "Another hairstyle I frequently create is the high ponytail for a variety of reasons. It has a contemporary, sleek, red carpet-like, and high fashion look," says Thakur. This ponytail can transition from brunch to date night effortlessly. "I would recommend a slick ponytail if you're wearing something western or attending a cocktail or evening party and want your hair out of your face while making a statement and exuding confidence," he adds.
How to create the look:
Use hairspray on all your hair, paying careful attention to the roots, to achieve this.

Wherever you want the pony to be, slick the hair up there with a paddle brush or a Mason Pearson brush.

Take hairspray once more and spray all the edges, sides, and baby hair before holding it firmly and tying a ponytail there.

To finish, you can use a little shine serum on the ponytail and hair to make it look shiny and quite professional. You can iron the ponytail to make it even sleeker.
3. Sleek centre-parted bun hairstyle
There's something about a neat, sleek, pulled-together bun hairstyle that just makes you look edgy and sharp. "This is one of my most popular hairstyles, and with good reason, it's the most practical, simplest, and the least likely to get ruined," shares Thakur. Despite a bun's sweet and pretty appeal, the snatched shape a sleek one brings feels sultry and fierce. "Another reason it's a favourite is that it accentuates your facial features. You can add a graceful floral arrangement to go around the bun. It provides a clean, angular appearance," he advises.
How to create the look:
With or without the aid of water spray or hair spray, you start by creating a sharp centre parting for this hairstyle.

Where you want the bun to be, pull all the hair back into a ponytail.

Then, simply twist the ponytail after making it tight, then secure it with some U-pins.

That's all there is to it; it's as easy as it seems. To give it a more festive vibe, you could also add some Indian jewellery, like a headpiece, or a maang tikka.
4. Textured Low Ponytail Hairstyle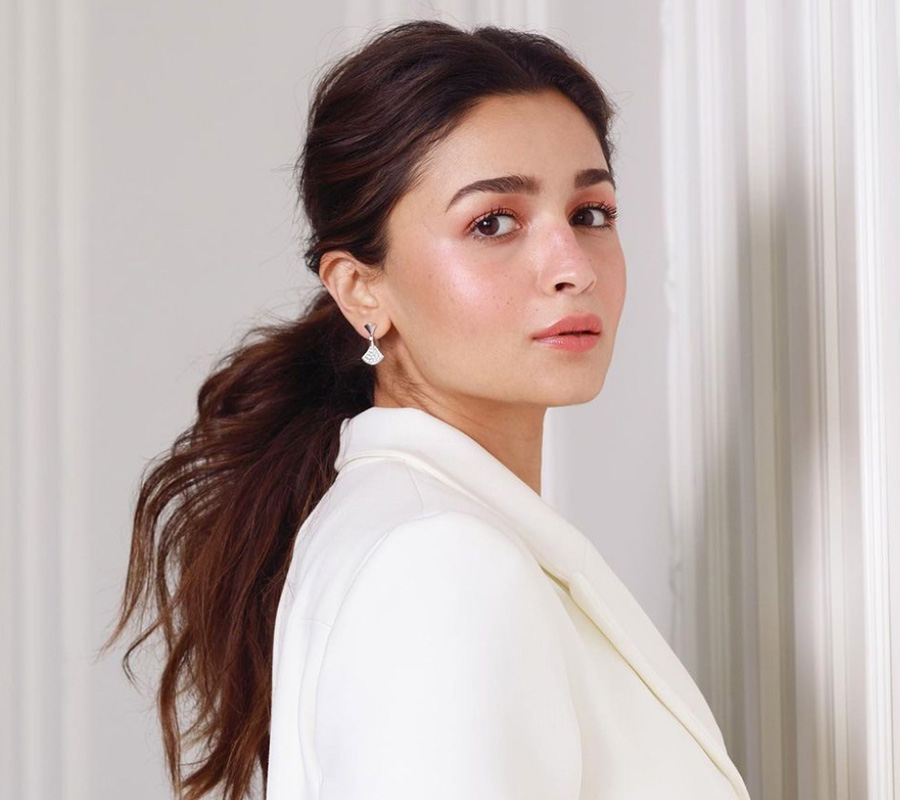 "A casual hairstyle for festivities is a textured low ponytail. During these special occasions, you don't want your hair on your face since you can't really touch it very much or at all. In these scenarios, wearing a ponytail is the safest yet stylish bet." Thakur explains. An elegant, textured ponytail looks way cooler than a stuffy, fussy updo. Besides being easy to create and maintain, it can be worn just about anywhere.
How to create the look:
The front hairline of the hair must be curled or tong-curled to create a textured ponytail.

Make your parting in the middle as that looks prettier. But if you're one of those people who doesn't like centre parting, you can even do it entirely at the back (before pulling back all the hair, you can also fasten a maang tikka).

Put it all back in place by tying it into a ponytail, preferably a low ponytail, so that it's shaped nicely against your face.

After that, you want to backcomb the ponytail roughly before spraying the backcombing. Next, you tong the ponytail with a large curling iron.

The ponytail can then be styled any way you'd like with a smoothing brush and sprayed into position.
5. Textured knot hairstyle
These textured knots are fuss-free and favourite by most celebrities. "As a result of the casual vibe it gives, a textured knot can be worn for a variety of occasions. It would be suitable for both daytime and evening celebrations. You could pair it with any of the outfits that you are wearing, be it Indian, Indo - Western, or Western," guides Thakur.
How to create the look:
Curl a small portion of the front hairline with a tong or curling iron.

Pull back your hair into a ponytail if you want the knot low or in the middle.

You could pull it back into a ponytail and give it a hard twist. Secure that with U-pins.

Depending on the shape you want, you can pull out as much of the curly hair in the front as you like and spritz it in place.
Photo: Instagram/Amit Thakur