Are you planning to change your home decor anytime soon? Are you on the hunt for the right kind of bedroom curtain designs to transform your room? Not many know this but when it comes to a bedroom, curtains can make or break the feel of the room. They are responsible for creating a significant statement. Curtains don't just exist for the purpose of filtering the sunlight, but they also provide warmth to the room.
The right room curtain designs and ideas are considered one of the best ways to amp up the aesthetic look of any room. This is what the right set of curtains does - it helps in making the room feel more spacious as well as cohesive.
Here are 10 bedroom curtain design ideas that you must save for later:
1. Muted and modern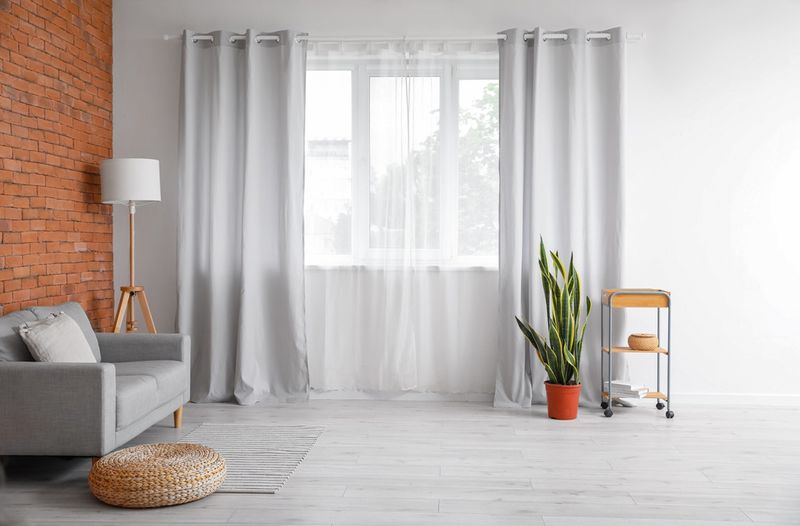 When you opt for privacy as well as an aesthetic appeal in the case of curtains, light and airy room curtain designs or options are recommended. The choice of cream colour is what we recommend. The use of white and grey creates a soothing and calming surrounding. A soft colour combination is always in style when it comes to the selection of muted and modern curtains for your bedroom curtain ideas.
2. Glossy wall curtains behind the bed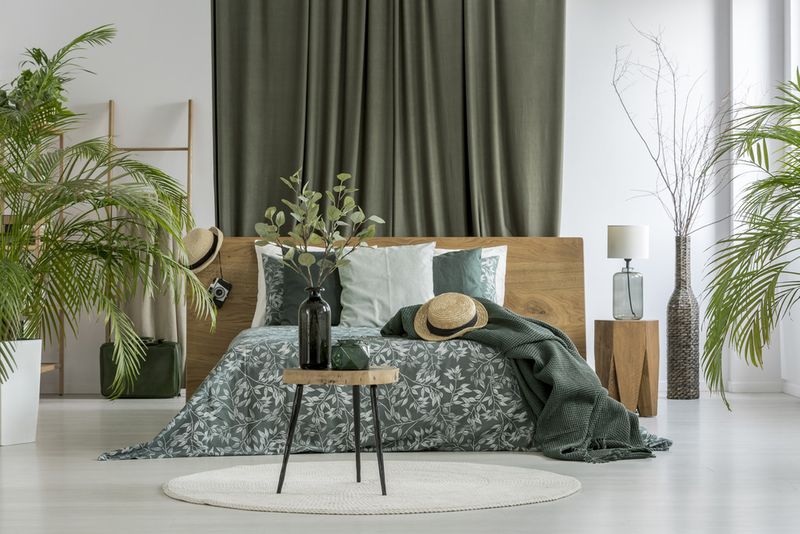 This is an elegant bedroom curtain design that suits you if your choice revolves around cool tones. It is another popular bedroom curtain style that you must check out. These curtains are always chosen as per the colours of the panel behind the bed. The secret lies in choosing sheer materials in combination with this.
3. Sheer white drapes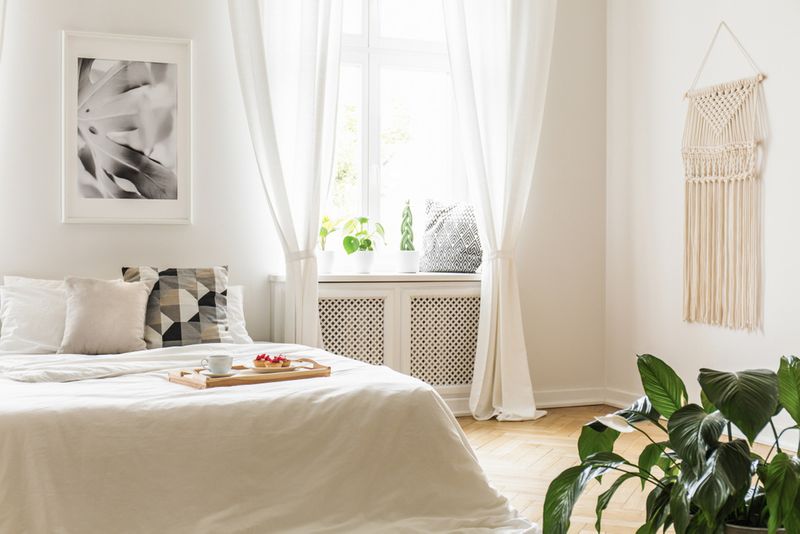 For enjoying the feel of muted sunlight, you must consider choosing a set of sheer white bedroom window curtains. These are one of the latest curtain designs for bedrooms that are being opted for. They only just keep your room bright but also prevent direct sun rays from the windows. In terms of appearance, these sheer pearl white curtains will surely elevate the look of your bedroom, especially when they're also paired with any room colour, and make for the perfect room curtain design.
Sheer white curtains give your room space a relaxed, light, breezy feel. So if you are someone who believes in giving your room a more subtle makeover, sheer curtains are your answer!
In case you are looking for storage ideas in your room apart from the curtain designs, you must read this!
4. Blackout curtains with blinds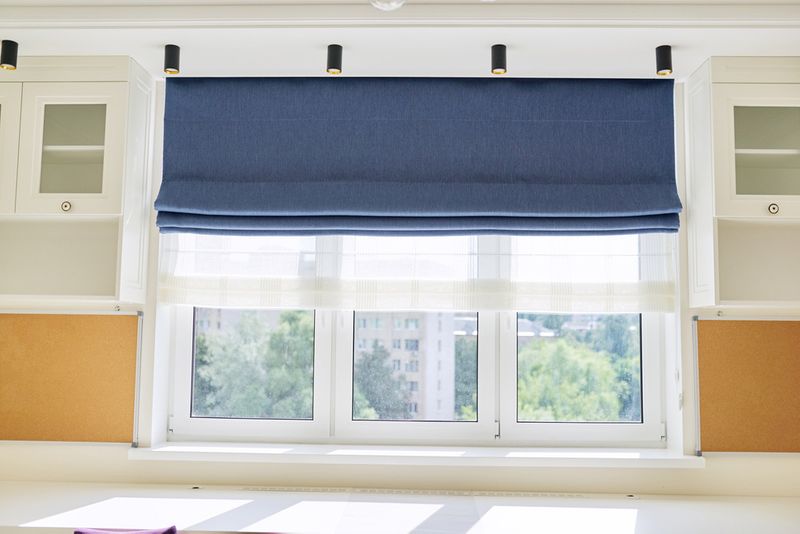 When designing and setting up your room, you know your preferences and choices the best, isn't it? If you are someone who prefers to sleep in a pitch-dark environment, we suggest opting for a blackout bedroom curtain design. Or if you are someone who stays in a place where the heat is quite unbearable, then these bedroom curtain ideas work well to provide darkness to the rooms and insulate the room against heat loss.
However, if you want some sort of feeble light coming in use fabrics like white linens, thick cotton, and rich velvets.
This bedroom curtain design is not just practical in terms of the various purposes it serves but is also stunning to look at.
5. Marble printed curtains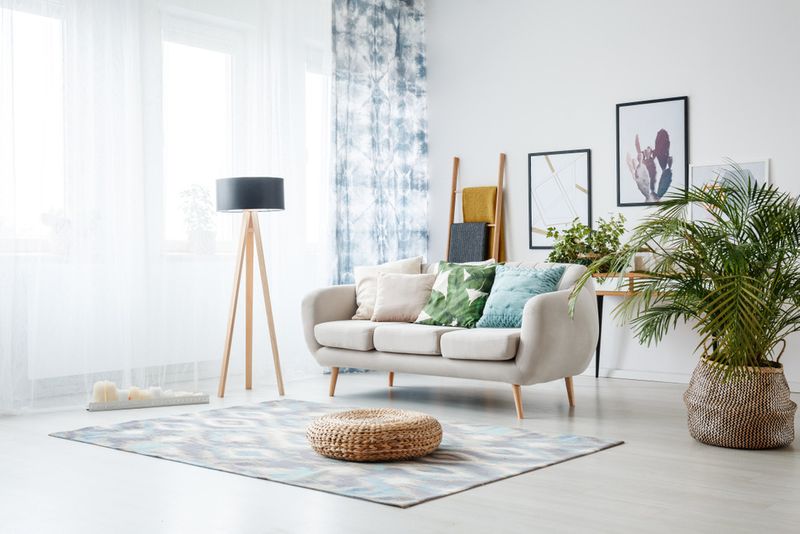 If you are a marble fan, and want the marble to feel more than just any decoration in the bathroom, you must consider choosing these marble curtains as your bedroom curtain design. These bedroom window curtains are bold enough to be called a statement piece in your design choice, while they're also sheer enough to allow the light to come in.
6. Colour-blocked curtains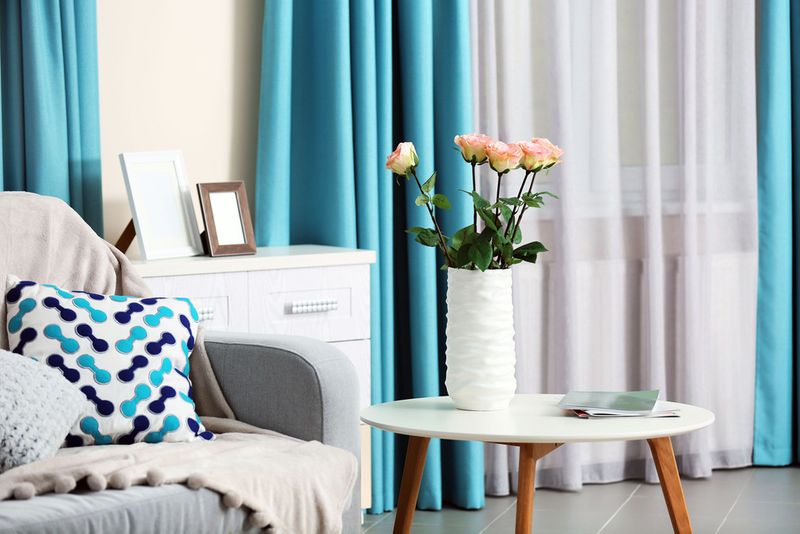 If you are confused between two curtain colours, then why not pick both? You can choose one as a primary colour and another as a border at the top or bottom of the curtain to make for the perfect bedroom curtain design. This is called a colour block. Alternately, you can choose solid-coloured drapes with subtle accents.
Please remember that the ideal fabric or colour you use for the purpose of the colour block is determined by the theme, colour and mood of your room.
7. Ombre curtains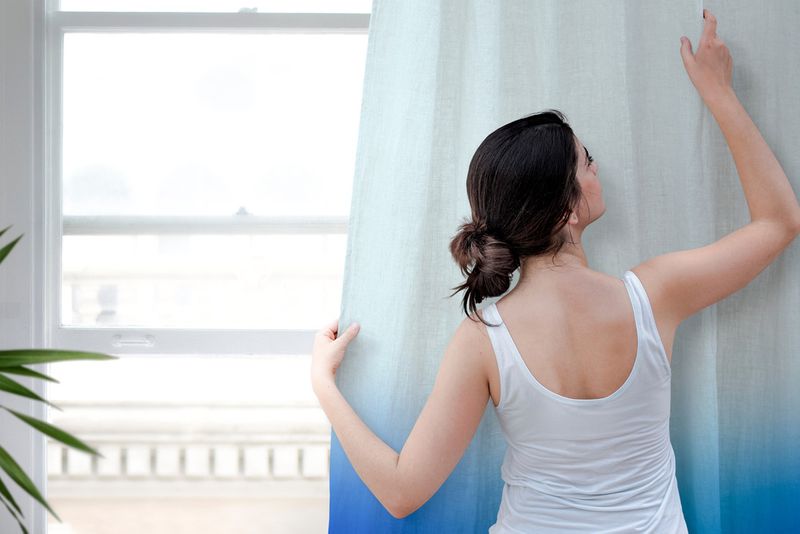 Ombre curtains are another smart curtain idea. It is designed to give your bedroom a colourful, dynamic appearance that is neither excessive nor intense. One of the subtler bedroom curtain designs, ombré curtains add a splash of colour to your bedroom because they are ombre - which simply indicates a seamless flow from one shade to the other shade.
In case you decide on choosing an ombre bedroom curtain design, choose colours that are warm, cool, and neutral.
8. Boho designs for drapes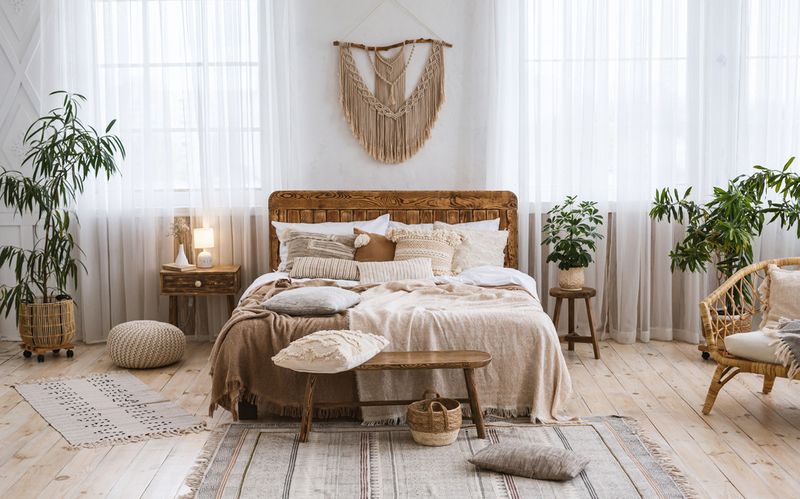 If you are someone who loves experimenting, then you must consider choosing a boho curtain design for your bedroom. It is gaining a lot of momentum and is widely chosen by youngsters. You must have also seen a lot of popular bloggers who are boho freaks.
Decorative, vintage prints and vibrant patterns are some characteristics that boho designs inhibit.
You get a variety of gorgeous, striking styles that can add brightness to your bedroom. To add that conventional hint of boho vibes, use tassels, macrame decor or block prints.
9. Macrame curtains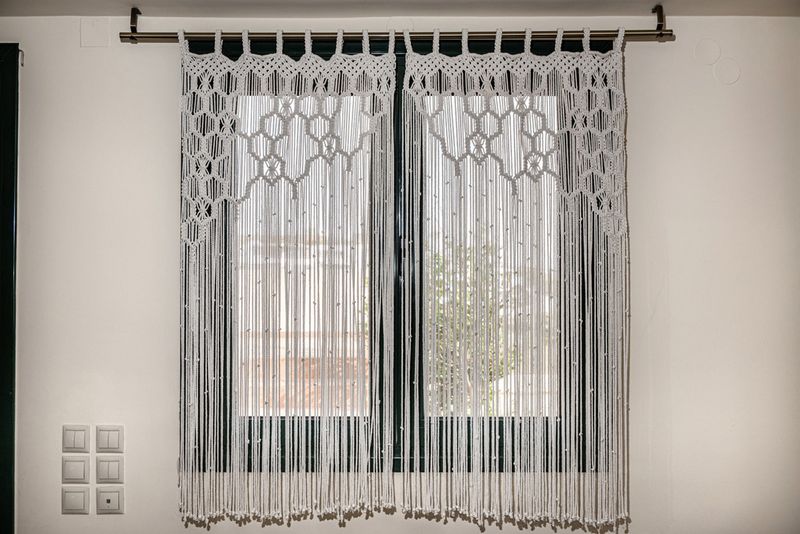 If you like boho prints, you will also love macrame. Additionally, if you love the tapestry look and hand-woven fabric look, you must think about choosing a macrame bedroom curtain design. However, please remember that macrame curtains are purely for aesthetic purposes. They do not offer any kind of privacy or protection. It is usually used on a smaller window which does not occupy a large part of the room or intrudes the privacy.
10. White floor-to-ceiling drapes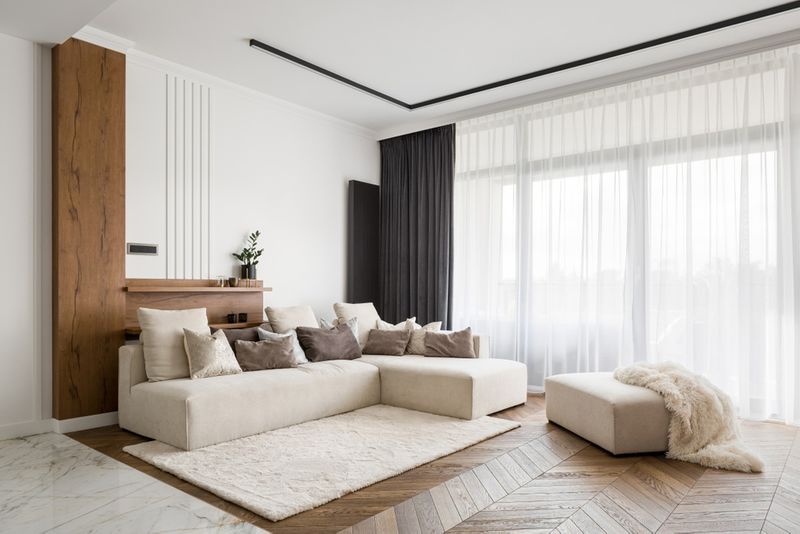 This bedroom curtain design helps in making your bedroom look bigger, opens up your room and even gives you the appearance of a more stylish and larger room.
When you hang curtains from the highest point of the wall and when it falls all the way down to the floor, it creates a soft guide for your eye to follow, encouraging you to take all of the space you have. This thereby creates an illusion of a larger room. Another advantage of this beautiful bedroom curtain design is that when well integrated, it looks like a part of the bedroom architecture itself!
---
Photo: Shutterstock