Windows make or break a home because that's where the natural light, clean air, are coming from. And, they are a link to the outside world! They also enhance a home's overall design and personality, both inside and out. As a result, window decoration may make a home look better while also making the inside more useful and comfortable. 
Why should we invest in decorating windows?
You can gain from decorating windows in various ways. It can improve the aesthetic appeal of your living area and produce a more cosy and welcoming atmosphere. Decorating can enhance your sense of joy and creativity, which can improve your mood and general well-being.
Here are some ideas to help you get started with some detailed ideas about DIY bedroom or living room window decor. 
Home window decor ideas
1. Clings
Window clings come in a wide range of styles and hues. Because these clings are reusable, you may change up your patterns at different times of the year, great for quick and easy window decoration.
2. Hanging plants
You may add some greenery and a natural feel to your room by hanging plants in a macrame hanger in front of your window. Indoor plants are very in right now, the best indoor plants are spider plants and snake plants because of their low maintenance.
3. Stained glass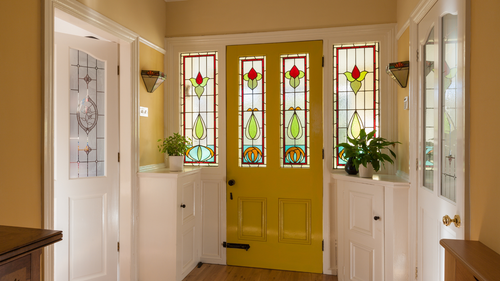 A stained glass window film is a fantastic alternative if you want the appearance of stained glass without the exorbitant price. It comes in a wide range of hues and patterns. This is a great idea for living room window décor.
4. Window boxes
Window boxes are a lovely accent to any window when they are loaded with vibrant flowers or foliage. They can be made to fit the decor of your home and are offered in a variety of styles. A perfect way to decorate your window!
5. Mini blinds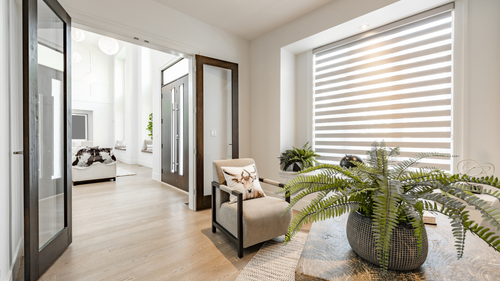 Mini blinds are a traditional window covering that is used in plenty of houses. They can be adjusted to allow in as much light as you desire and come in a variety of colours. This is a perfect decoration idea for your bedroom window.
6. Decorating the window ledge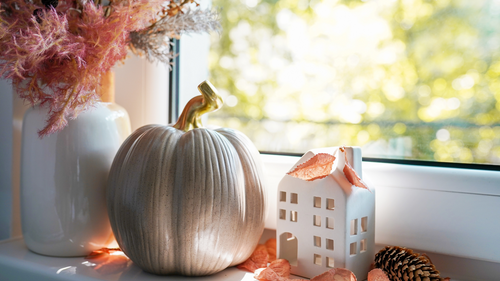 Installing a window shelf is a terrific way to show off books, plants, and other trinkets. It is a clever use of the area in front of your window. This is a quick little idea to decorate your window.
8. Window curtains
Curtains are a classic window treatment that may be tailored to meet your own taste. They are available in a wide variety of patterns and fabrics:
1. Lace curtains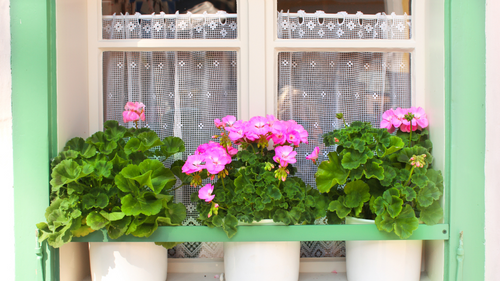 Lace curtains give any room a delicate, romantic appearance. They come in a variety of patterns and are a fantastic choice for people looking to give their home a touch of luxury. This is also a great idea for bedroom decor.
2. Sheer curtains
Sheer curtains give every room a light, airy appearance. They are a fantastic alternative for people who wish to allow in as much natural light as possible and come in a variety of hues.
9. Wreaths for windows
The use of wreaths is not limited to just doors! A creative approach to add some seasonal decor to your home is to hang a wreath in front of your window. Wreaths add an instant oomph factor for whenever you're decorating your bedroom or living room window.
DIY window decor
If you're feeling creative, you can try a variety of different DIY window decoration ideas. The possibilities are endless, from painting your own patterns on window clings, to making your own curtains.
Decorating your windows is a terrific way to give your house more character and style. Think of how a well-designed mirror on the wall adds character to the room. Windows function in a similar manner. And, DIY window decorations are a great way to express your creativity and personal style while also personalising your environment. To get you started, consider these DIY window decoration ideas.
1. Paper cutouts
Using colourful paper, cut out various shapes and patterns, then use double-sided tape to stick them to your window. You can make a lively, colourful display that is simple to change up throughout the year.
2. Hand-painted window clings
You can buy transparent window clings and make your own designs on them using acrylic paint. Once they have dried, you can quickly and inexpensively apply them to your windows to give them a special and customised appearance.
3. Fairy lights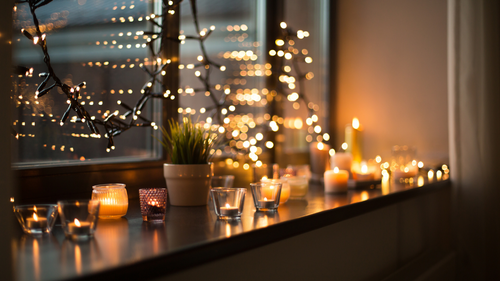 To create a warm and welcoming ambience, wrap string lights around your window's frame. For an environmentally beneficial choice, utilise lights that are solar or battery-powered.
4. Hanging decorations
Use ribbon or twine to hang ornaments from your windows. Although it may be altered for any time of year, this is a fantastic choice for the holiday season.
5. Stenciled designs
Use paint or window markers to make designs on your window using stencils. For individuals who wish to appear more polished and professional, this is a fantastic option.
6. Macrame magic
Create macrame or weaving patterns out of yarn to hang in front of your windows as yarn art. For individuals who prefer a bohemian or eclectic aesthetic, this is a fantastic choice for decorating the windows of your bedroom.
Create your own sun catchers by utilising transparent plastic or glass, as well as vibrant beads or stones. You can hang these in front of your windows to make a lovely and vibrant show.
Making your own window decorations is a terrific way to give your house a unique and creative touch. They also make excellent use of any resources you may already have. A lovely and distinctive window display may be made with a little creativity and work, and it can cheer up your house.
Additionally, holiday and festive decor can contribute to the development of a tradition and sense of celebration, which can build interpersonal ties and foster a sense of community. Finally, decorating may be a terrific opportunity to bond with family and friends and make lifelong memories because it is a fun and joyful hobby that can be enjoyed with them.
---
Photo: Canva; Shutterstock