If crumbled clothes, scattered laundry, and piles of messy makeup is how your bedroom looks, then it is time to declutter and re-organise your space. Here are some simple, practical, and clever storage hacks that will help you utilise each inch of your bedroom space and redo your space with ease. These bedroom storage ideas will declutter your bedroom space and foster a calm environment.
10 storage hacks for organising a small bedroom
1. Floating shelves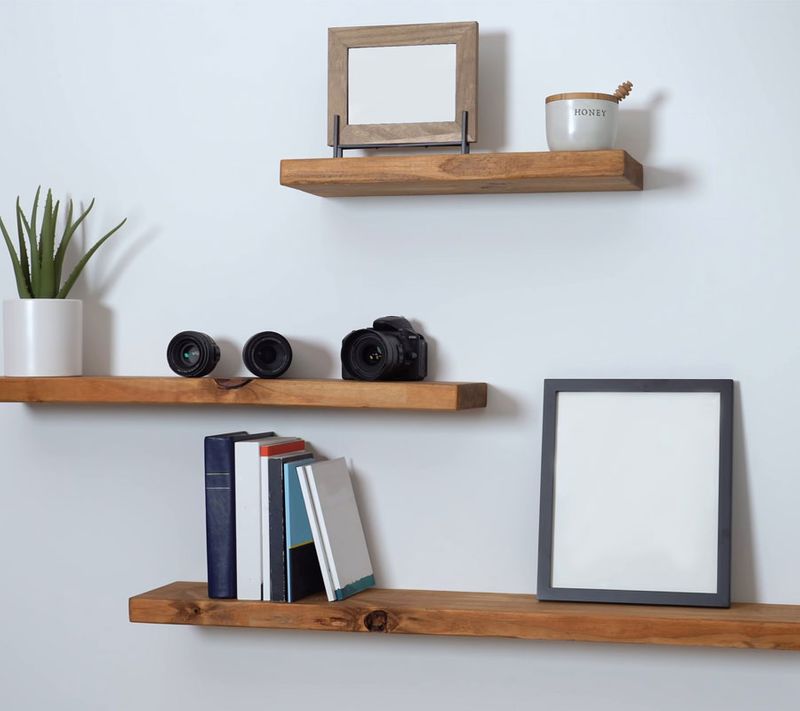 Floating shelves are a great replacement for chunky bedside tables. They take less space and are multi-functional. For example, you can use floating bedroom storage shelves to keep your nighttime reads or to keep cute trinkets. Moreover, floating shelves can also be used as a storage alternative. For instance, you can use floating shelves with drawers to keep your books instead of purchasing bulky furniture like a bookshelf.
2. Floor-to-ceiling wardrobe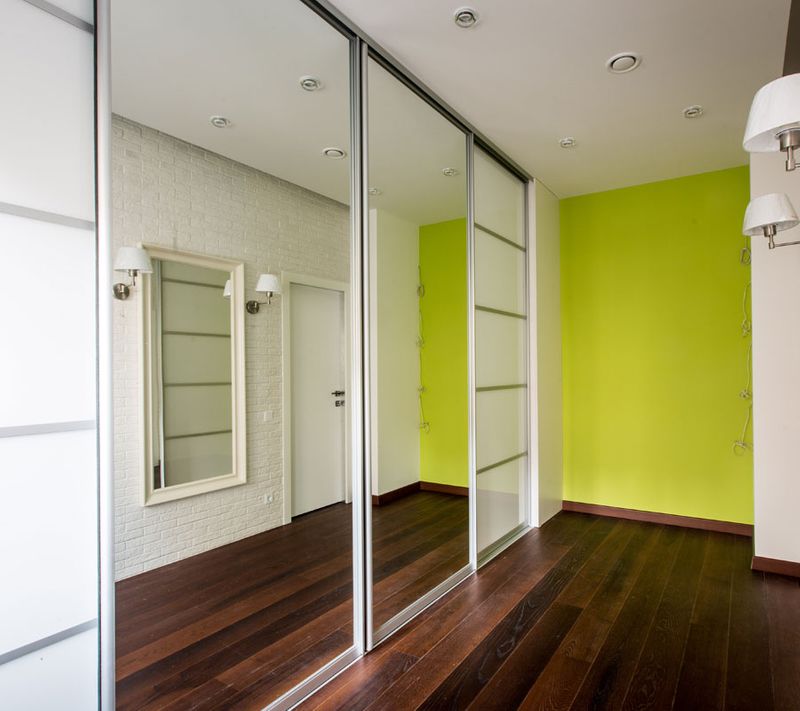 Are you a hoarder who loves to collect things? Then,floor-to-ceiling wardrobes are perfect for you. These wardrobes are multi-functional and help store more in less space. However, remember to organise this bedroom storage solution properly. For instance, keep daily wear and things you regularly require at an accessible spot, or else you'll end up wasting time finding things.
Consider placing a huge reflective mirror on the door of the wardrobe. It makes the space look bigger and brighter.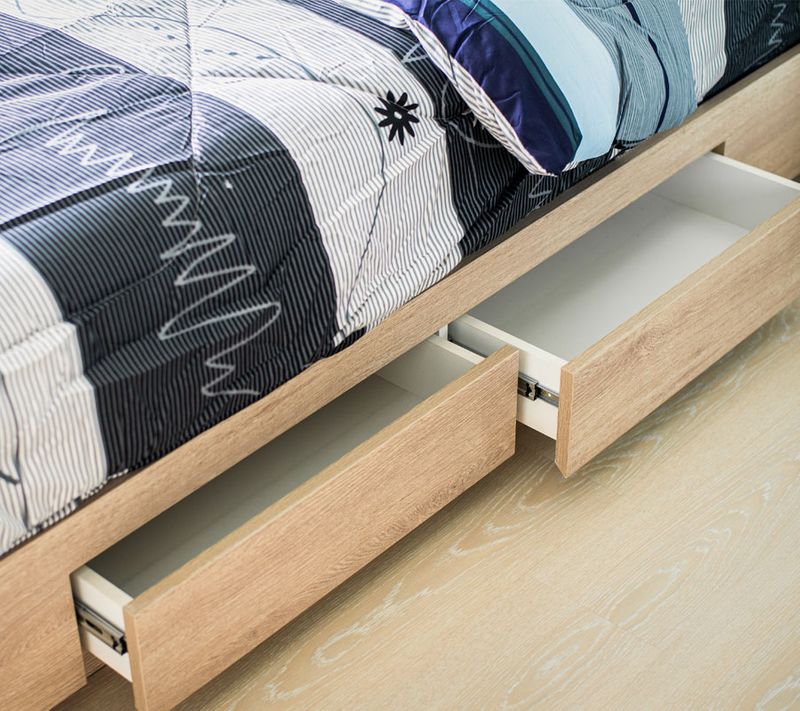 Under the bed storage is one of the smartest storage hacks. It looks sophisticated and efficiently utilises the under-bed space which is often neglected. Buy a new storage bed or create your DIY (do-it-yourself) under bed storage solution.
4. Back of the door
The back of the door is often considered dead space, however, it is an ideal corner to store little things. You can store paperwork, hang clothes, and makeup accessories amongst other things. The back of the door has a lot of potential, even in cramped up bedrooms. Make use of hooks to simply hang clothes or lightweight hanging shelves to store knick-knacks.
5. End-of-bed trunk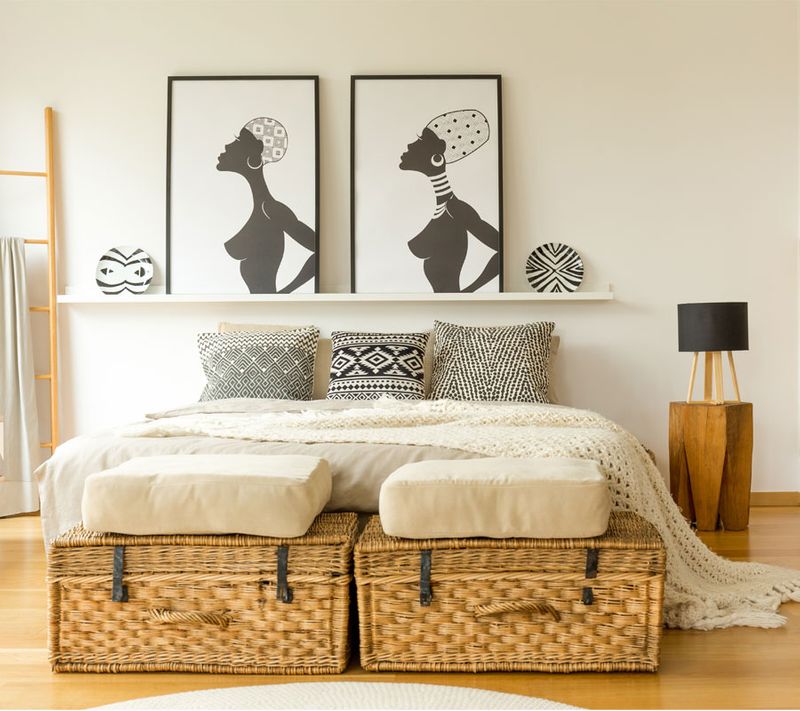 Trunks are vintage furniture pieces that will never go out of style. Apart from using one to add to the aesthetic value of your bedroom, you can use a trunk to solve your storage woes.
A trunk can be placed at the end of the bed and be used to store linens, paperwork, etc. Moreover, the trunk can also double up as a great seating option. So, if you want to maximise storage and make the space clutter-free, consider placing a trunk at the end of the bed.
6. Double-duty furniture
In small bedrooms, every piece of furniture must serve multiple purposes. For instance, your bedside shelf should double up as a storage solution to keep books or paperwork. Multi-functional furniture will free up floor space and also keep your space clean.
7. Build storage around the headboard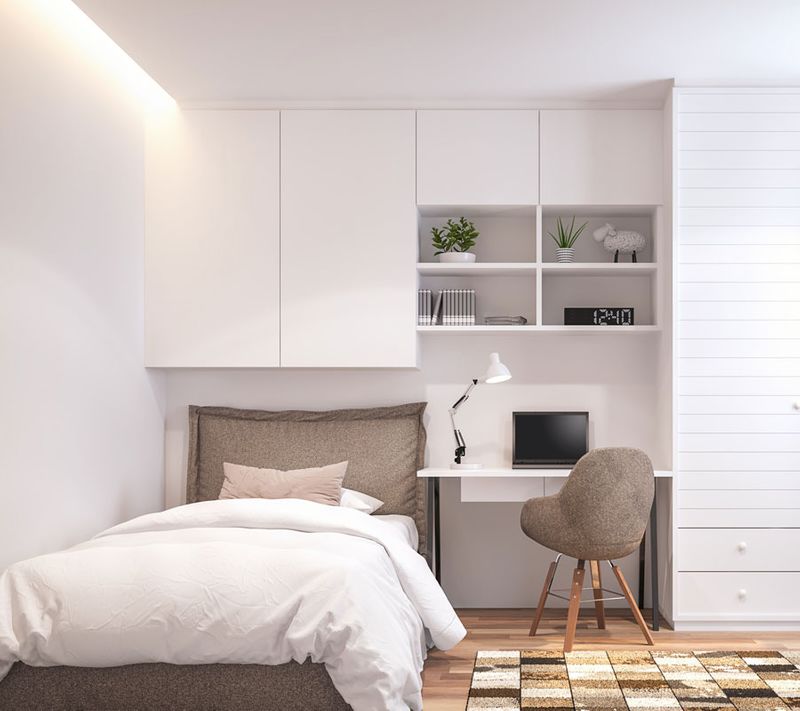 You can add more storage to your bedroom by building wall shelves around your bed. It will add to the room's aesthetics and utilise most of the underutilised area of the bedroom. In addition, you can opt for slim units that take less space.
8. Open shelves
The sides of the bed are often the most under-utilised areas in a bedroom. Use this part of the bedroom to build open shelves. You can store the prettiest objects in the area or store your books.
9. Closet rack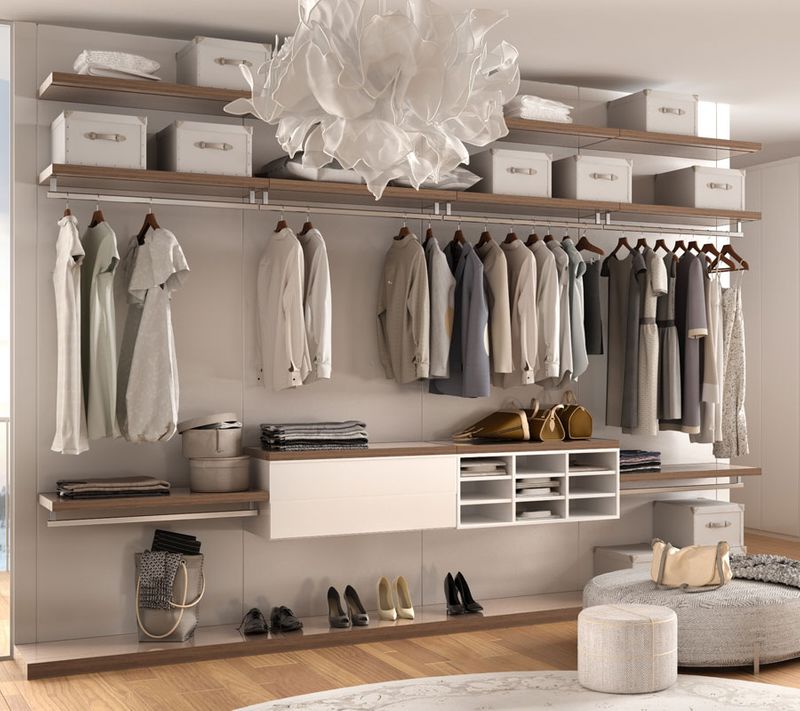 Does everyone need a gigantic wardrobe? A closet rack is for people who need less space for clothing or don't have enough storage space in their wardrobe. You can add a curtain to it to keep the space clean and organised. Moreover, you can close the curtains whenever you want to keep your clothes out of sight.
10. Rethink what belongs in the bedroom
Designing a space is not child's play. You need to have the design acumen and knowledge of space and organisation. If you are on a tight budget and decide to design/re-design your space on your own, then remember the most important thing while designing a place is 'knowing what belongs where'.
Why organising a small bedroom is important?
Your bedroom is a place where you retreat for peace. Hence, there is a need for open floor space and less clutter, which can be achieved through proper design and excellent storage organisation solutions.
The best way to achieve a well-designed and organised bedroom is by choosing the right furniture and a proper bedroom layout. Careful planning of space and multi-functional furniture with help you achieve a perfect bedroom that will aid you with tranquillity. 
---
Photo: Shutterstock