Of all the spaces you consider in your house, the bedroom is the easiest to style and decorate. Despite the inevitable storage issues, bedrooms do not need much space, unlike the living room, which requires ample free space to accommodate more guests when you're entertaining. However, bedrooms need to be clutter-free and spacious to be calm and relieve stress. But, how do you achieve that in a small bedroom? By using ingenious storage solutions! You can use hacks like floating shelves and end-of-the-bed trunks to maximise storage space in your bedroom. So, here are some under the bed storage ideas to make your small space look big. Consider these storage solutions to make your bedroom look organised and clutter-free.
1. Wooden storage boxes for clothes 
Wooden storage boxes effortlessly fit under the bed and come in handy to store extra clothes or linens. It is an easy way to amp up the bedroom's aesthetics and free up some wardrobe space. You can choose wooden storage boxes with wheels to make accessing them easier. Ikea India's online store is a great place to buy the best wooden storage boxes for clothes. You will find many under the bed storage solutions on the website. Check out their wooden storage boxes.
2. Jute basket for toys and miscellaneous items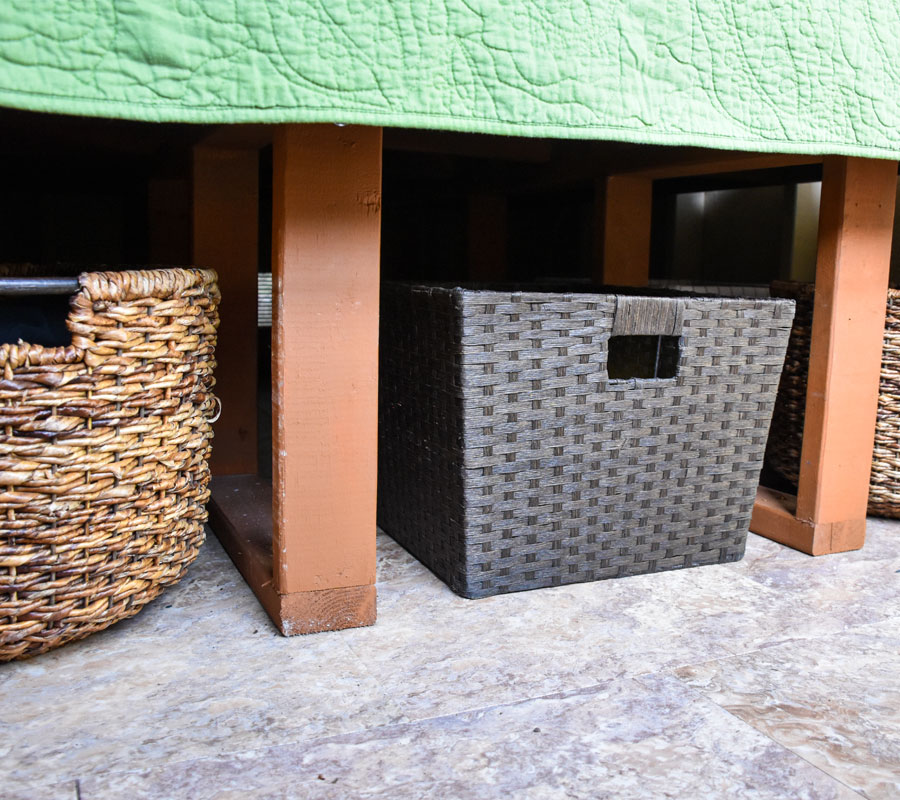 Jute baskets combine aesthetics with practicality. It is the perfect storage solution to keep your kid's toys or your office supplies. Jute baskets are also eye-catching, environment-friendly and give your room a modern look. You will find many pretty, practical and budget-friendly jute basket options on Amazon India. Click here to buy this under the bed storage solution.
3. Under the bed shoe storage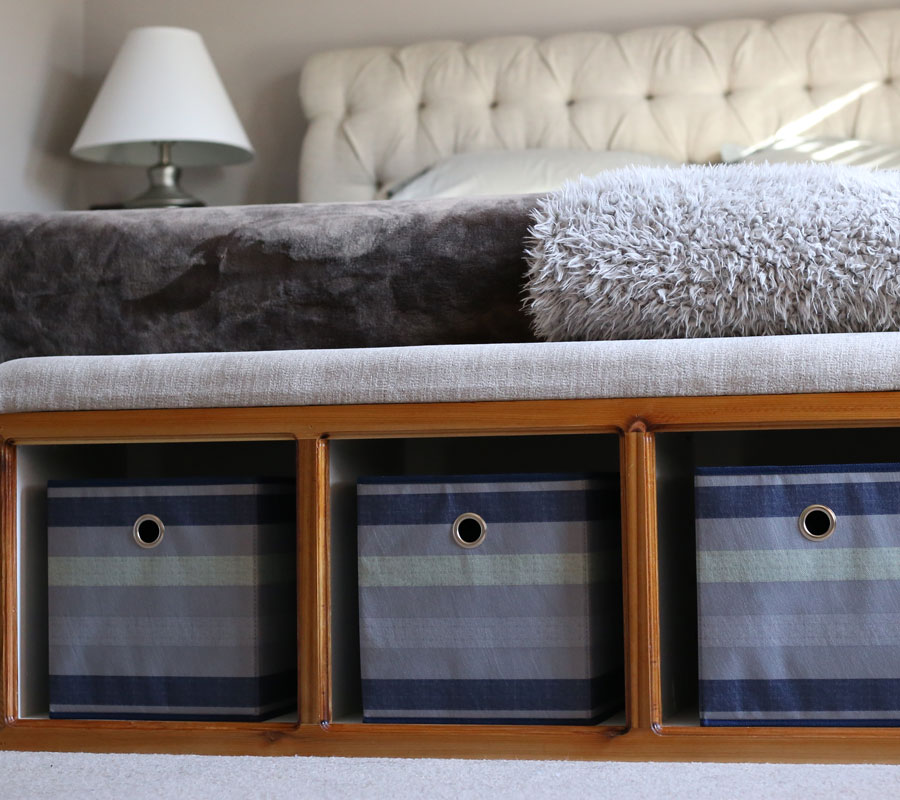 Are your sneakers, joggers and slippers lying around everywhere in the house? Then this storage solution is for you. Under-bed storage boxes for shoes are a clever way to keep your sneakers, joggers, slippers and flip flops in one place. These boxes are also easy to store and clean. Buy this under the bed shoe storage box available on Amazon to solve your footwear storage problems. Click here to buy the storage solution.
4. Budget-friendly open wire baskets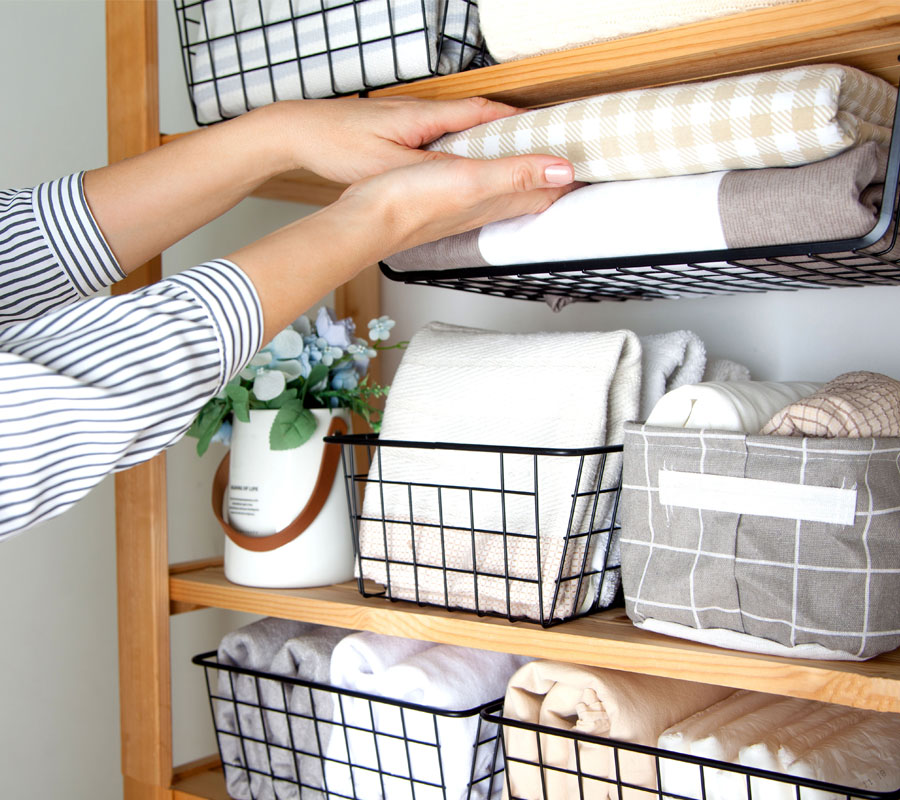 Open wire baskets are a great under the bed storage idea for people who are on a budget. They are economical, durable and easy to maintain. Moreover, these baskets are available in different shapes and sizes. Therefore, you can store anything in them, from stationery to quilts. Check out Ikea India's open-wire basket. Click here to buy this under the bed storage solution online.
5. Save space with vacuum storage bags 
Vacuum storage bags can compress your clothes by 80%. Therefore, they are ideal for storing bulky and chunky items like sweaters and quilts. Moreover, they take less space and are easy to maintain. You can buy this under bed storage solution at Ikea India's online website; click here to buy them.
6. Rolling under bed shelf 
A rolling shelf maximises storage for regular-use items and makes it easy to access them. For instance, towels or stationery you need often. This under the bed storage solution is available on Amazon, and it can be used to store anything from shoes to knick-knacks. You can click here to buy it.
7. Multi-functional bed with storage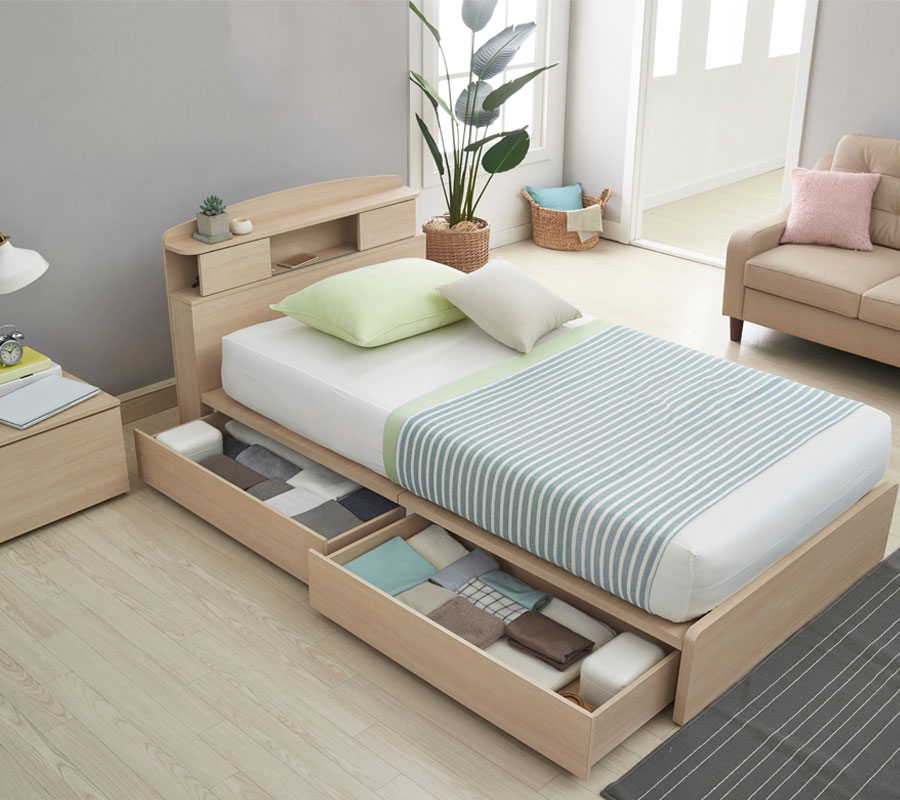 Many Indian households have a bed with storage. They double up as a good storage system to keep seasonal and bulky things like sweaters, jackets and shoes. Ikea India has many great options for a storage bed; click here to buy it. 
Photo: Shutterstock