Holi is here, and after almost two years, it feels like we can celebrate the festival of colours with our loved ones in full fervour. In keeping with this, hotels and restaurants across Mumbai have gone all out by organising special events and planning Holi special menus and treats. If you're planning to make this Holi a memorable one, here are some of the best places that you can go to (or order from) for some festive specials. 
1. Dil Rangeela Holi Collection by Bombay Sweet Shop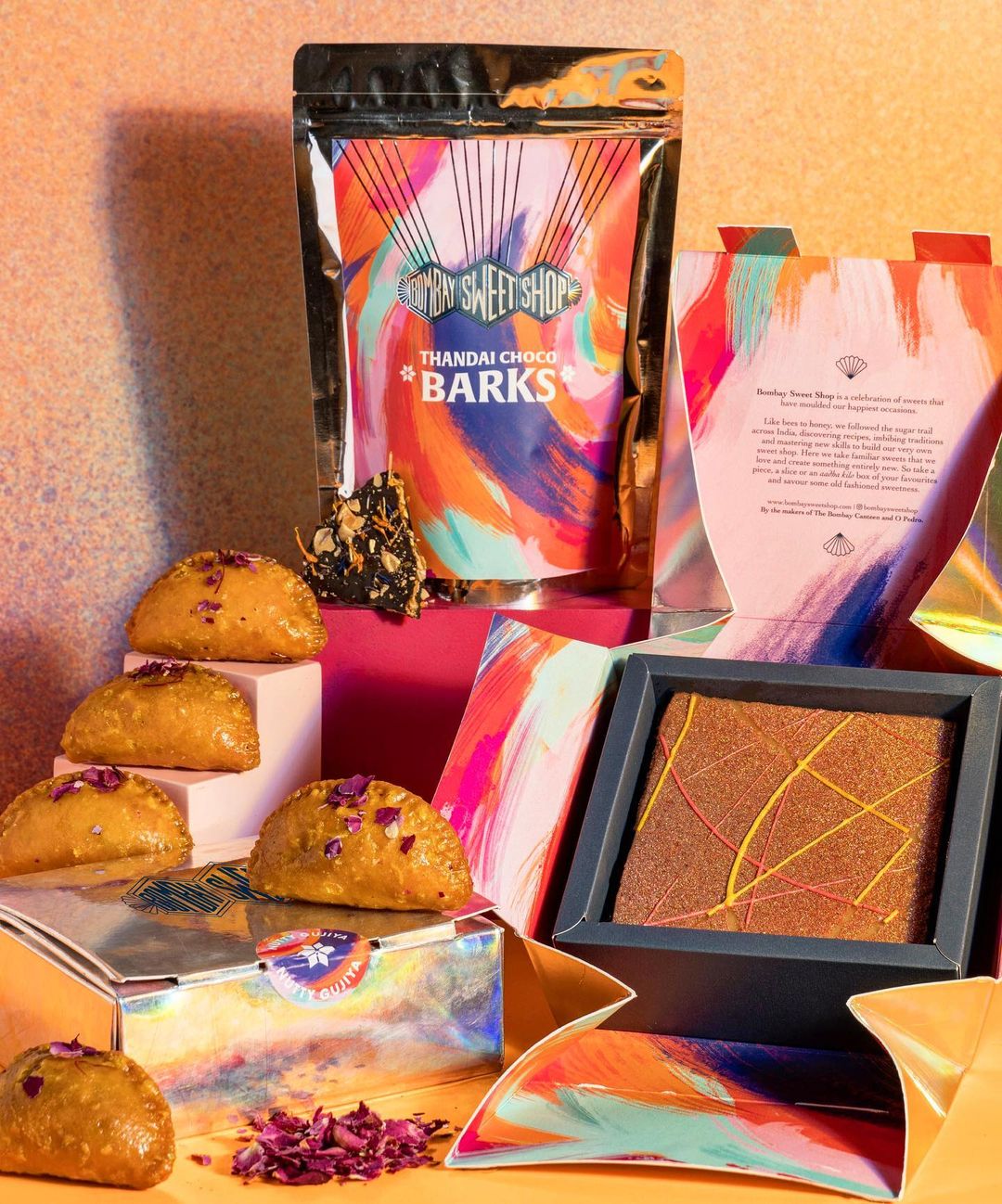 Traditional Holi sweets get a millennial makeover at the Bombay Sweet Shop this year. Inspired by nostalgia, their Dil Rangeela Holi collection features a hazelnut orange praline with dark chocolate ganache, kaju katli and chocolate peda (rangeela fudge), dark chocolate and thandai barks, and gujiyas/karanjis stuffed with kalakand, jaggery, coconut, dry fruits, and cardamom.  
When: March 18-20, 2022  
Where: Bombay Sweet Shop, Byculla, Mumbai 
How to order: Order online  
2. Holi Special DIY Grills via Marriott Bonvoy On Wheels, JW Marriott Mumbai Sahar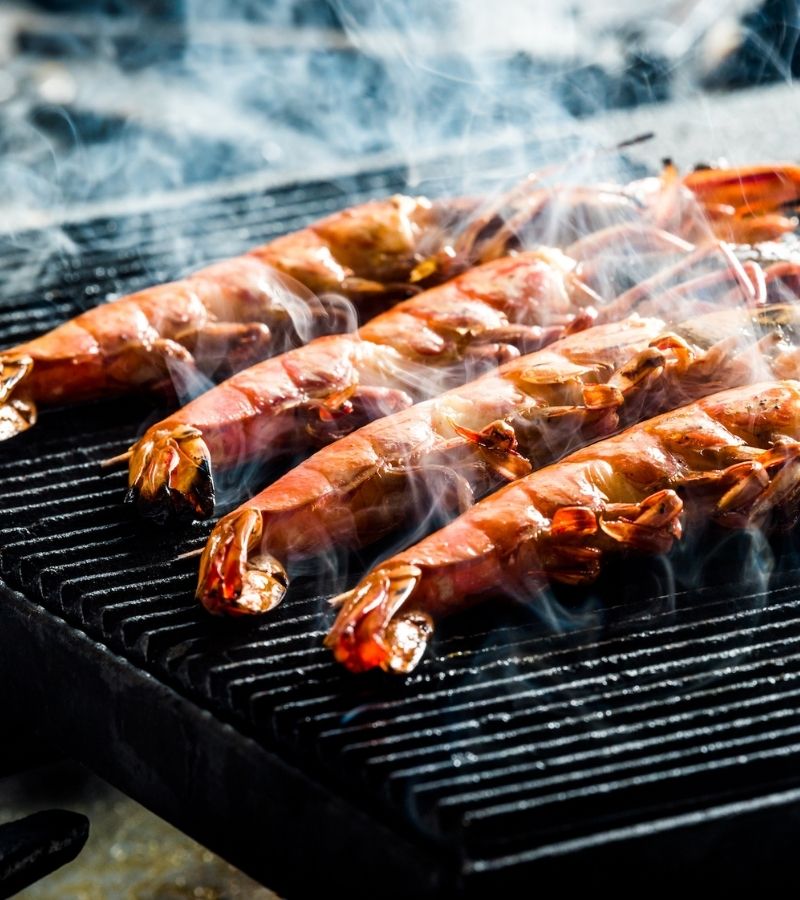 Planning to have some friends or family over for a house party? Earn brownie points with some good ol' grilled delicacies like tiger prawns, lamb chops, and more. To help you with this idea, the folks at Marriott Bonvoy On Wheels have introduced a 'Fired Up Do-It-Yourself Grill' kit that features an assortment of meat, vegetable, antipasti, signature kinds of butter, and a portable grill for a complete barbeque experience in the comfort of your home.  
When: March 18-20, 2022
How to order: Order online and for reservations, call 022 6162 8422/02261628000, + 91 8657522956 
3. Holi Specials at Pritam Da Dhaba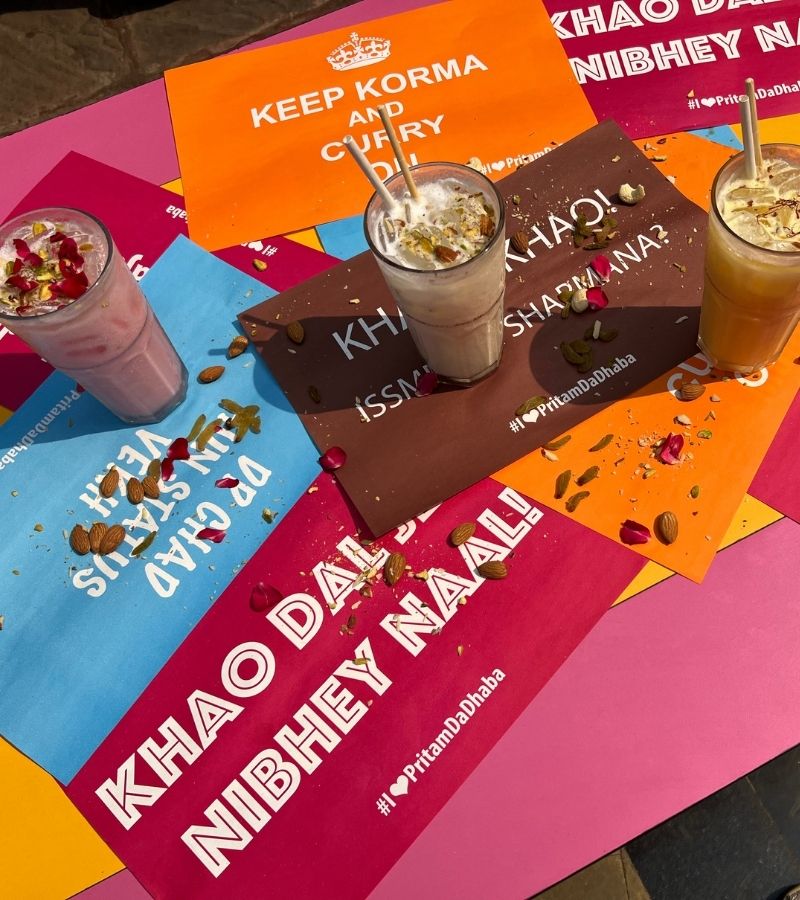 What is the festival of colours Holi without an unlimited supply of thandai and sweet treats? All weekend long, Pritam Da Dhaba is serving a range of thandai – from classic badam to gulab and kesari thandai – and desserts that induce nostalgia like shahi tukda with thick, creamy rabdi.  
When: March 18-20, 2022 
Where: Pritam Da Dhaba, Dadar East, Mumbai
4. Holi Menu at Poco Loco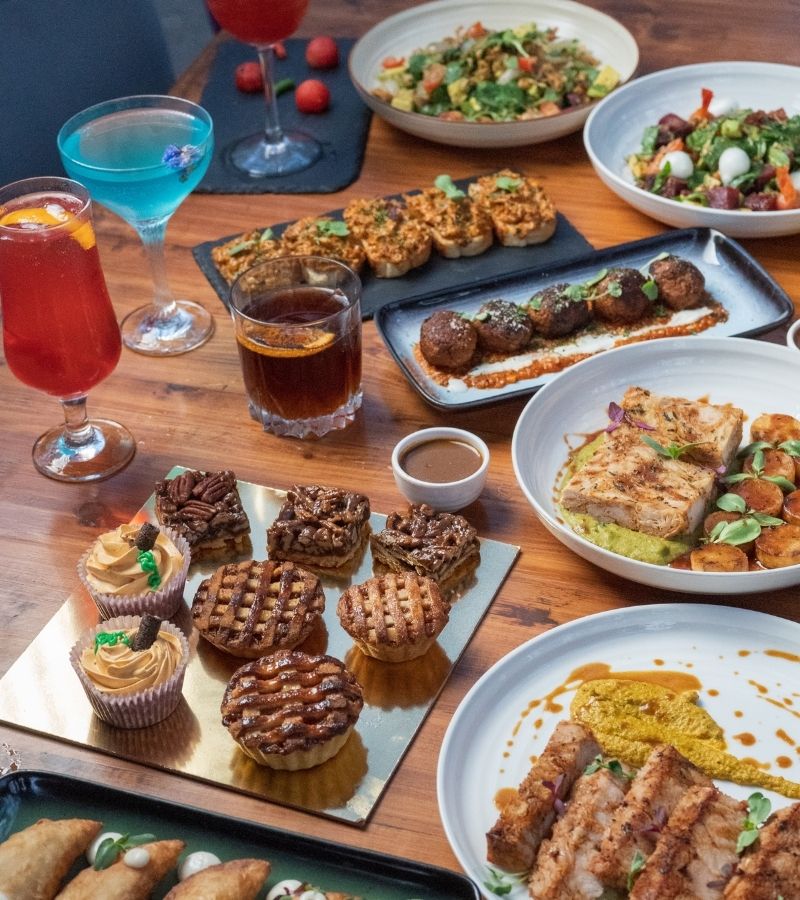 If you're not in the mood for traditional treats, Poco Loco's Holi curation may interest you. Think bingeing on authentic Mexican and Mexican-inspired dishes like patata bravas, pizza Mexicana, and tacos with different sauces, while sipping on tipples like mimosa, agua de Valencia, tangerine, and several others. They have two offers for Holi with a twist including unlimited food starting at Rs 1299, and ultimate cocktails at Rs 1999.  
When: March 18-20, 2022
Where: Khar, Mumbai 
5. Holi Brunch at Seven Kitchens, The St. Regis Mumbai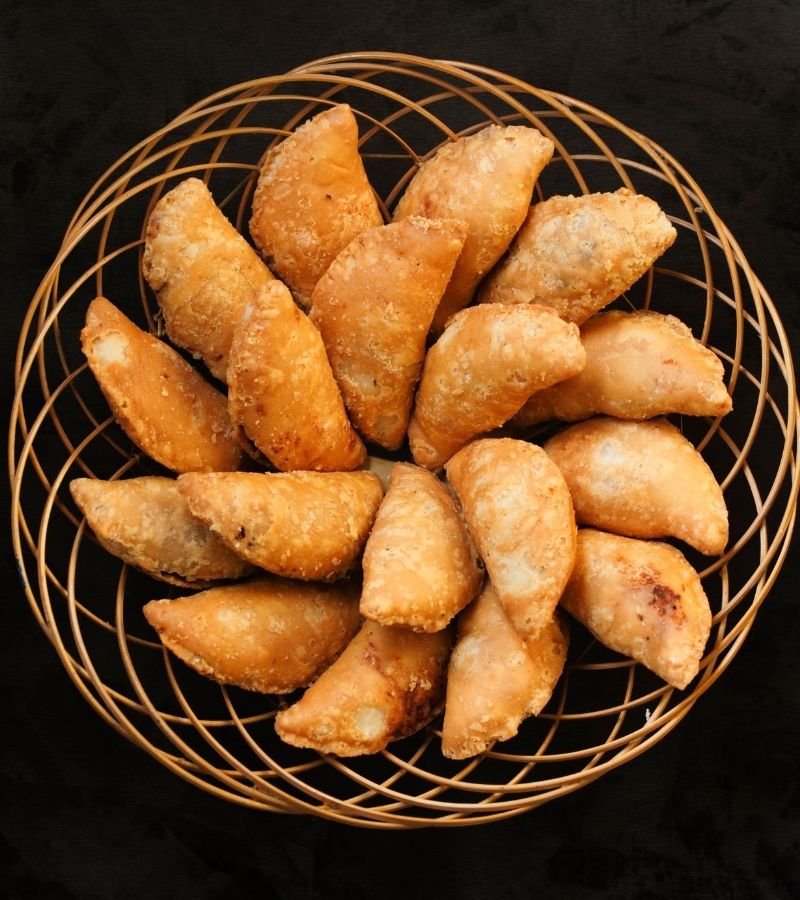 An extravagant Holi spread curated by chef Paul Kinny and his team awaits you at the Seven Kitchens. This all-day dining destination is hosting a Sunday brunch for late Holi celebrations and is serving traditional delicacies such as gujiyas, kaju badam samosa, malpua with rabdi, and thandai.  
When: March 20, 2022
Where: St. Regis Mumbai, Lower Parel west, Mumbai
How: For reservations, call 022 6162 8422/02261628000, + 91 8657522956  
6. Mithai at Sequel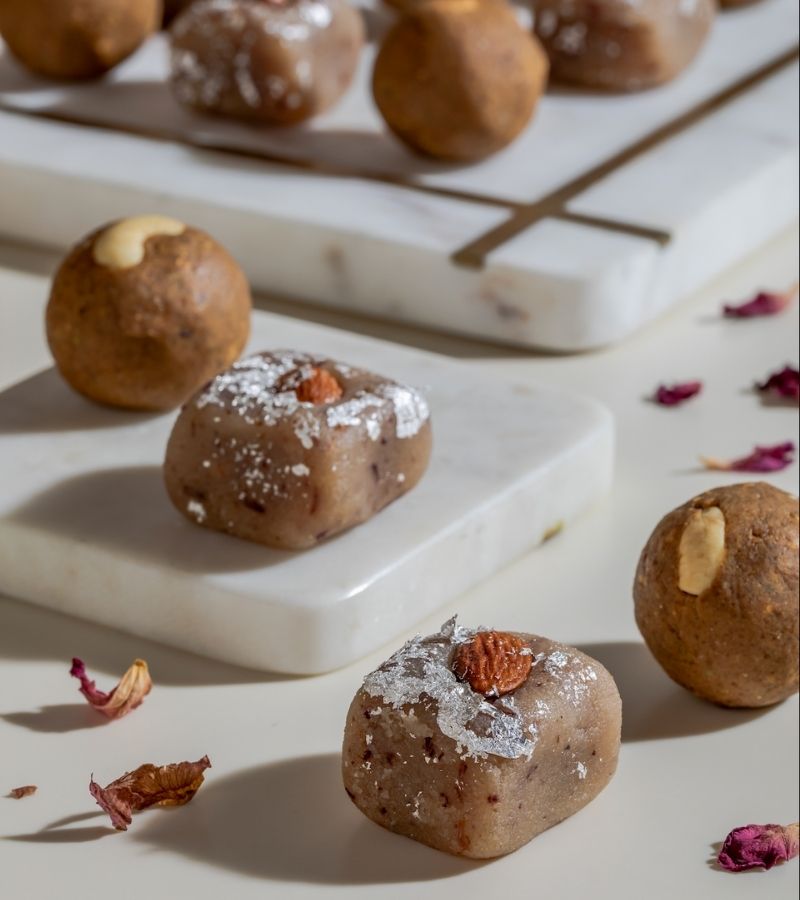 Healthy mithai inspired by the chef's childhood memories make the delicious sweets at Sequel special. Peanut, sesame and coconut chikki, besan laddu, sunflower seed financier, and badam-Damask rose barfi – these are a few of the desserts that Sequel has in store to ensure you have an amazing Holi celebration. All Holi special treats are prepared using the best of local, organic ingredients, and are devoid of preservations, refined sugar, gluten, or additives.  
When: March 18-20, 2022  
Where: Sequel, Fort , Mumbai 
7. Holi Playground at Bar Bank 
Juhu-based Bar Bank is inviting guests to come with their family and friends and be a part of their Holi special fair aka Holi Playground. This fun and exciting event that their hosting for the festival of colours features counters for chaat, jalebi, goals, thandai, and bhaang flavoured drinks in addition to a diverse list of delicacies served at the food trucks at the restaurant. The dining space is an al-fresco seating that is decorated with vibrant streamers and other décor items.  
When: March 18, 2022
Where: Bar Bank, Juhu, Mumbai 
8. Holi Dessert Platter at Taftoon Bar & Kitchen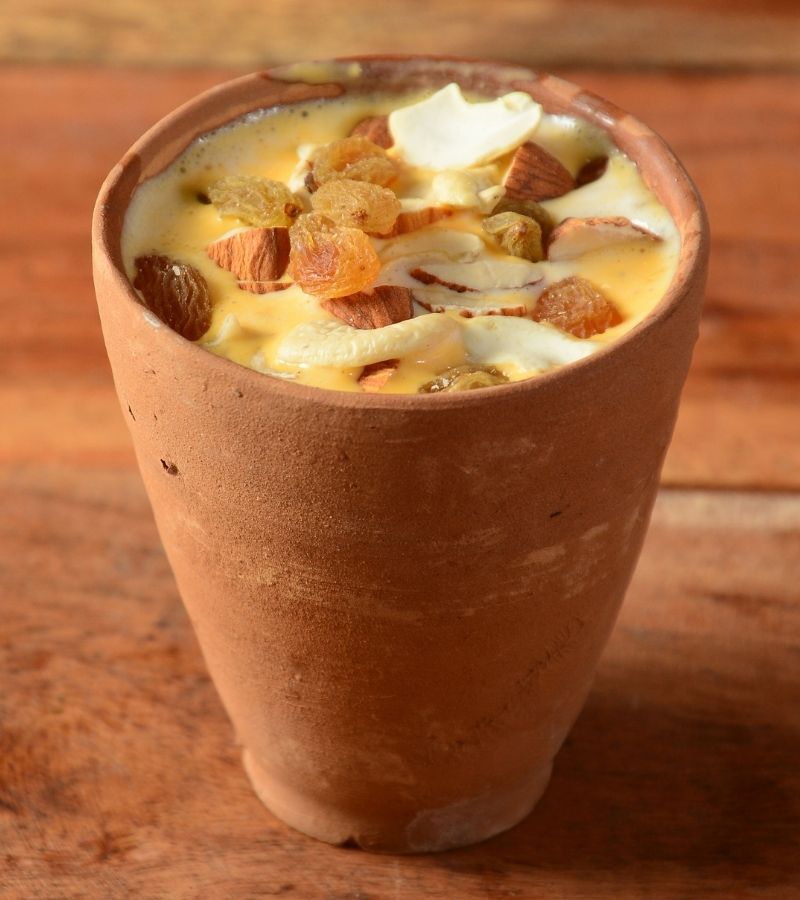 At Taftoon Bar & Kitchen, guests can indulge in a divine dessert platter that has been curated for Holi 2022. This platter comprises tasty kesar matka kulfi, crispy, hot jalebis, spongy sugar syrup-soaked malpuas, and creamy pistachio rabdi.    
When – March 18-20, 2022
Where – Taftoon Bar & Kitchen, BKC, Mumbai   
9. Holi Specials at Meetha by Radisson (Goregoan) 
City-based luxury mithai brand Meetha by Radisson is celebrating Holi with a special hamper that includes four packs of eco-friendly Holi colours, a bottle of thandai mix, and six types of flavoured gujiyas (kiwi, orange, mango, kesar, pista, and strawberry). They also have other items like kesar thandai, sitafal basundi, and thandai laddu for you to enjoy this festive weekend. On the day of Holi, the store will also have live stations of samosa, jalebi, and thandai.  
When: March 18, 2022
Where: Grand Sarovar Premiere, Goregaon Mumbai
Photo: Shutterstock, Canva, and featured restaurants