Cookies are a forever favourite treat amongst kids and adults. They're a perfect dessert to bake for guests, and also a super easy one to bring to a party or a social gathering. However, most of the traditional cookies are laden with calorie and sugar-heavy ingredients like butter, granulated sugar, or chocolate. Is there a healthy cookie variant?
The answer is a resounding yes! Making healthy cookies may seem tedious but there are a variety of healthy cookie recipes you can experiment with. Do you know what's the best part? The ingredients are easy to get, and what's even nicer is that you can try all these at home, hassle-free. All you need is some time, patience, a microwave or an oven, and a little bit of love!
Five healthy cookie recipes you must try at home:
1. Nankhatai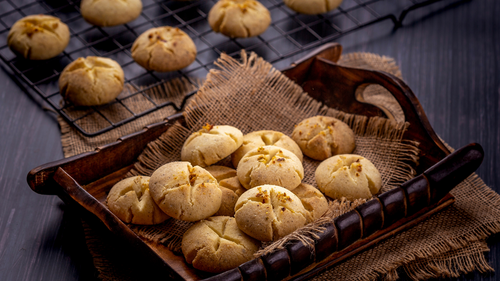 The word 'Nankhatai' is derived from the Persian word 'Naan' which means bread and 'Khataai' which means biscuit. The original Nankhatai is the traditional Indian version of a cookie and makes for one of the best cookie recipes. This cookie is delicious, is considered the best cookie, and is enjoyed by people of all age groups. All you need to make these cookies is all-purpose flour, sugar and traditional ghee (clarified butter).
Enjoy Nankhatai cookies with a cup of hot coffee or tea!
Want to learn how to make a fresh batch of Nankhatai? Click here to see the Nankhatai recipe.
2. Oat-raisin cookie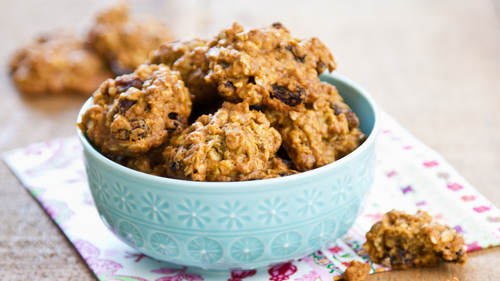 These oat-raisin cookies are not just easy to make, but they're super healthy and high in protein due to the presence of oats and are instantly one of the best cookie recipes if you're baking for kids. All you need are some oats, honey and a pinch of cinnamon to add to the traditional cookie recipes you know. It is suggested to use whole wheat purpose flour to make these healthy cookies. They taste best when coupled with cold milk.
Planning to bake these anytime soon? Click here to see the Oat-Raisin cookie recipe.
3. Pinwheel cookie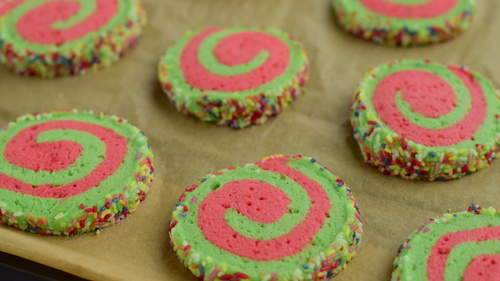 Ever looked at a pinwheel cookie? They look exactly like the chakri firecracker, but this is easily one of the best cookie recipes to make when you're hosting a kid's birthday party. They're this gorgeous set of cookies that are not just glamorous to look at, but equally tasty. Pinwheel cookies add to the festive charm! All you need to make these cookies is the regular list of ingredients with an addition of a few drops of gel colour.
So if you are looking for delicious, healthy cookies that look great for that party or get-together, pinwheel cookies are your answer! Click here to see the Pinwheel cookie recipe.
4. Elaichi ginger cookie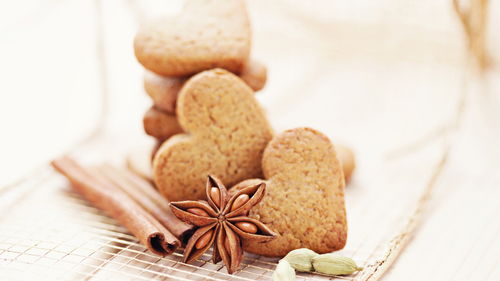 The main essence of these cookies is the presence of cardamom and ginger powder in its recipe. The blend of elaichi (cardamom) and ginger is a combination that's loved by most dessert enthusiasts and is one of the best cookie recipes featuring a sweet and savoury punch. They're soft, fluffy, and flavourful. The best part is that these cookies are even healthy, so you can indulge in guilt-free eating. Click here to see the Elaichi ginger cookie recipe.
5. Shortbread cookie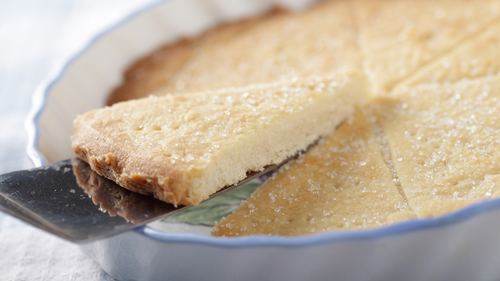 Shortbreads are named after their crumbly structure. They're traditional Scottish biscuits loved by all. Traditionally made with sugar, butter and flour, shortbreads are the go-to cookie for most of us. They are super quick to make, so they're easily one of the best cookie recipes to create in a hurry. Paired best with a cup of tea, these cookies qualify as an 'anytime' snack! Click here for the recipe for shortbread cookies.
---
Photo: Shutterstock