For many, a good meal entails delicious non-veg dishes made using a variety of flavourful spices and herbs. Whether it is a house party or a birthday dinner, planning a non-veg dinner menu is super confusing if your indecisive stomach wants to have it all.
Our country is home to some of the world's best non-veg food items that originated in the royal kitchens of ancient India. Non vegetarian food options in India are packed with flavour — from the local spices in Rajasthan's royal biryani to Bengal's Doi Maach.
Cooking non-veg as a dinner meal for a family of two or a houseful of guests should not only be easy but also a fun experience. To help you whip up some delicious and mouthwatering non-veg meals, here are 10 main course dishes that are perfect for all occasions.
10 non-vegetarian dinner recipes
A non-veg recipe using meat and freshly ground masalas, Kunna Gosht originates from the Chiniot District of Punjab. Kunna in Punjabi means a clay pot and Gosht is succulent pieces of meat that are slow-cooked to perfection. The method of slow-cooking this non-veg food in an earthen vessel ensures the meat is cooked through evenly while retaining the aroma of the Indian spices.
This combination of succulent pieces of meat in a rich curry is a lip-smacking dish to eat with hot whole wheat chapatis and boiled rice for dinner.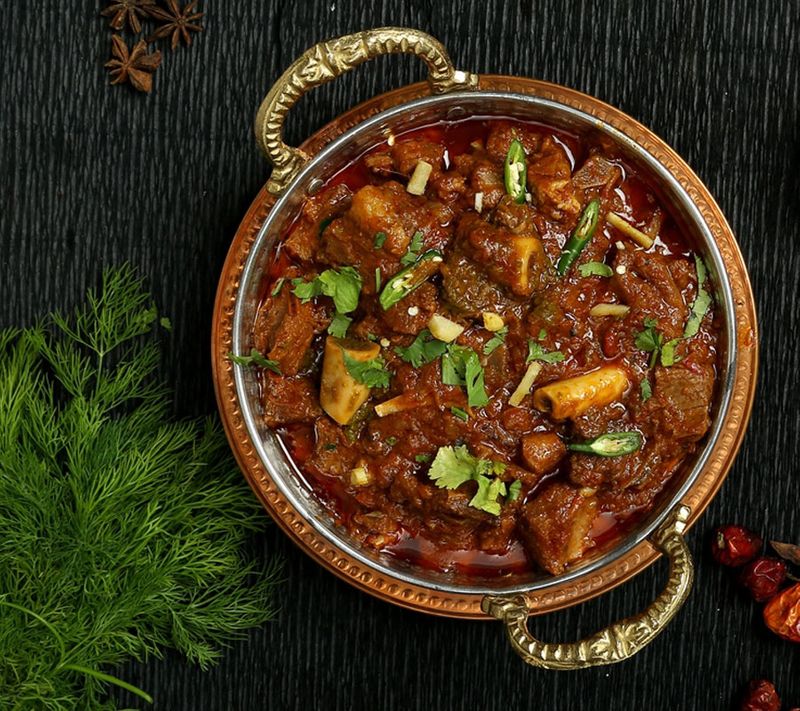 The humble chicken biryani follows a classic non-veg recipe that promises a tasty mouthful with each bite. Rice is soaked and cooked al dente. Medium-sized chicken pieces are marinated in curd, ginger-garlic paste and biryani masala. They are then cooked in ghee along with whole spices.
Once done, rice and chicken are layered in a thick-bottomed pan and cooked for another 10 minutes till perfection. When ready, the biryani is garnished with fried onions, coriander, mint leaves and saffron milk.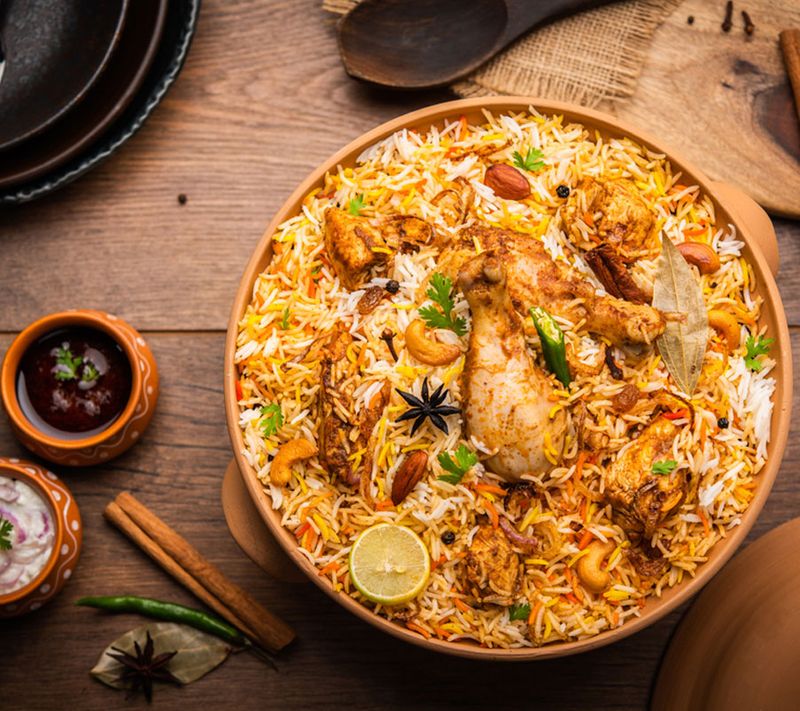 Every time you want your family to eat their leafy greens but fail to make them do so, try this lip-smacking nonveg recipe. Chicken Saagwala is a Punjabi dish for which chicken is cooked in an aromatic curry of fresh leafy greens like spinach, fenugreek and mustard leaves. Packed with flavourful Indian spices, the tender chicken stewed in a thick gravy lends character to this humble village dish.
Garnish the dish with fresh cream, green chilli and ginger juliennes before serving it with naan or tandoori roti.
When looking for non veg meals to try, Doi Maach is an excellent choice. A traditionally Bengali dish, Doi Maach is fish cooked in a mouthwatering curd-based gravy. Generally, rohu fish is used for this dish to give the outcome a robust burst of tender flavours. Mildly spiced, the tangy Doi Maach uses Indian spices like cardamom, ginger, bay leaves, cinnamon and cloves.
Serve this delicious non vegetarian food with a portion of steaming hot boiled rice and tomato chutney.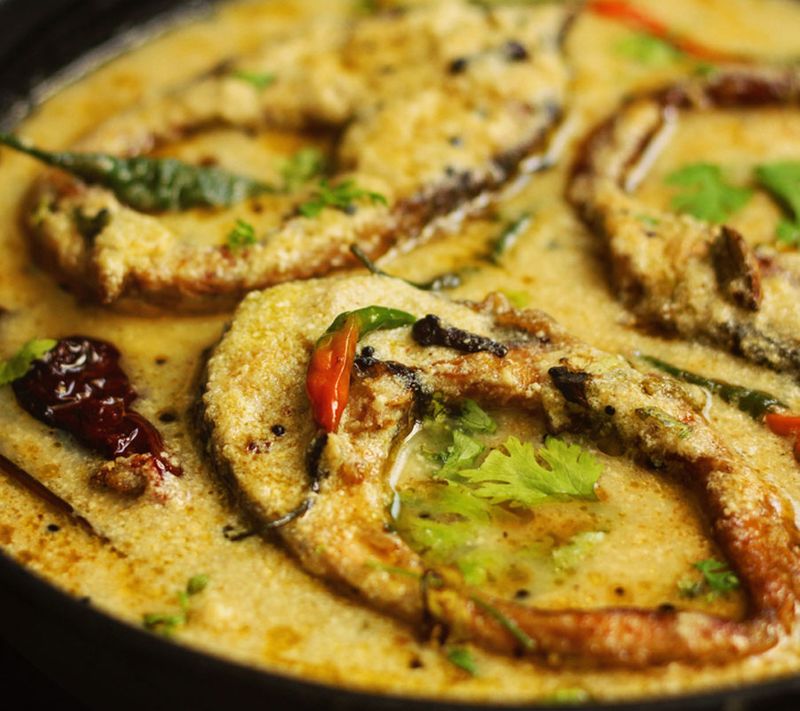 A traditional Parsi non-veg recipe, Dhansak can be made with both mutton and chicken. In this recipe, mutton is cooked with lentils, vegetables and fragrant dhansak masala that gives the dish its exotic flavour. The secret to a great Dhansak preparation lies in the masalas. A variety of freshly roasted and ground masalas are blended to a fine powder before adding it to the curry.
Mutton Dhansak is best served with flavourful dhansak rice.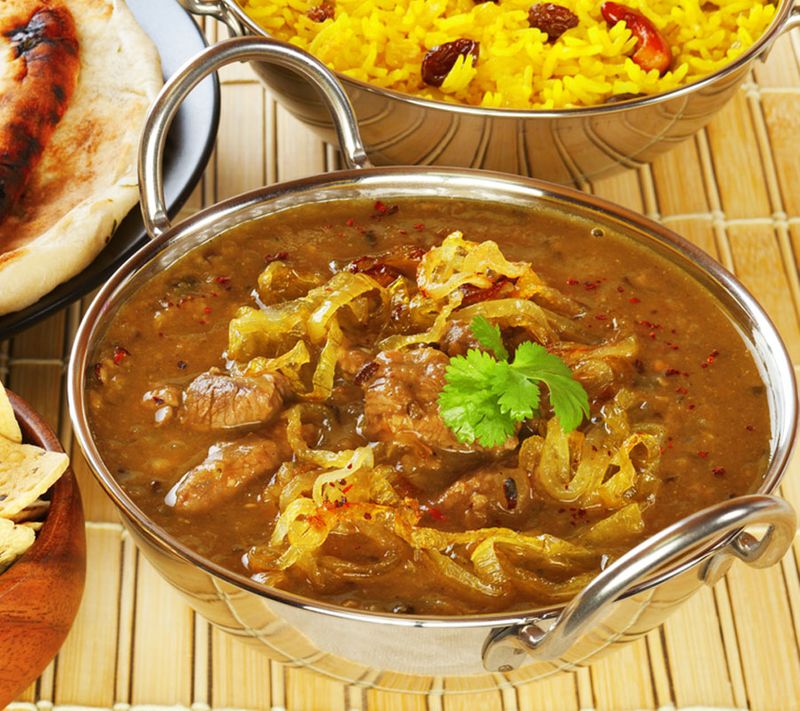 Indians love street food, and non-veg dishes that trace their roots to local eateries, also known as dhabas, have a special place in our hearts. One of the best desi chicken recipes, the Dhabawali Chicken Curry has a spicier, more flavourful and hearty finish. Marinated chunks of chicken are cooked in a very basic onion-tomato gravy with whole spices, ginger-garlic paste and yoghurt.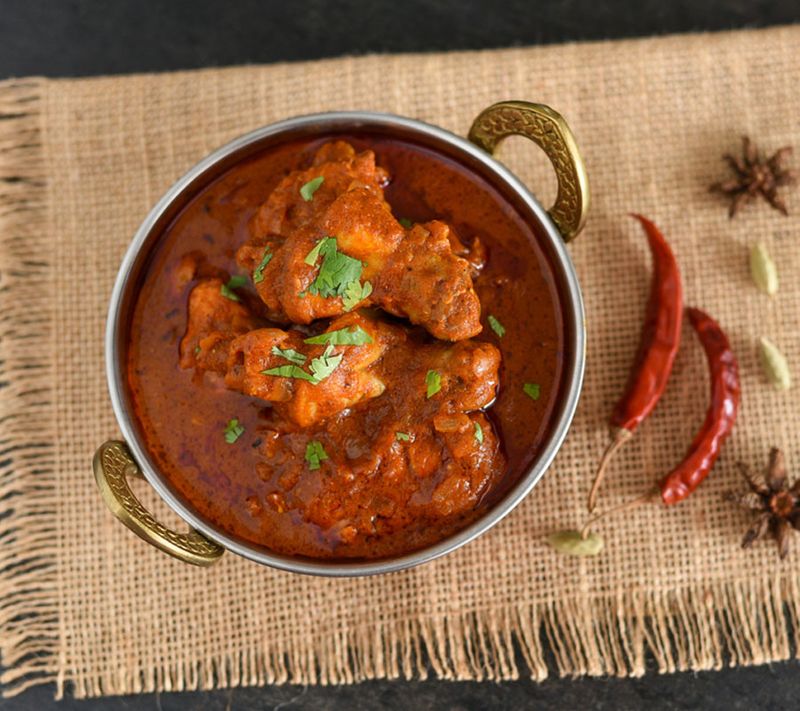 Making non-veg meals from across the border brings cultural diversity to the dinner table. A lip-smackingly delicious spicy mutton curry from Chittagong, Bangladesh, the 'mehzbani mangsho' is an exotic delicacy to make when hosting special guests.
Mehzban translates to 'host' and Mehzbani to 'a feast hosted for guests'. In Bangladesh, this dish is traditionally prepared during special occasions when a host decides to celebrate and feed the entire community.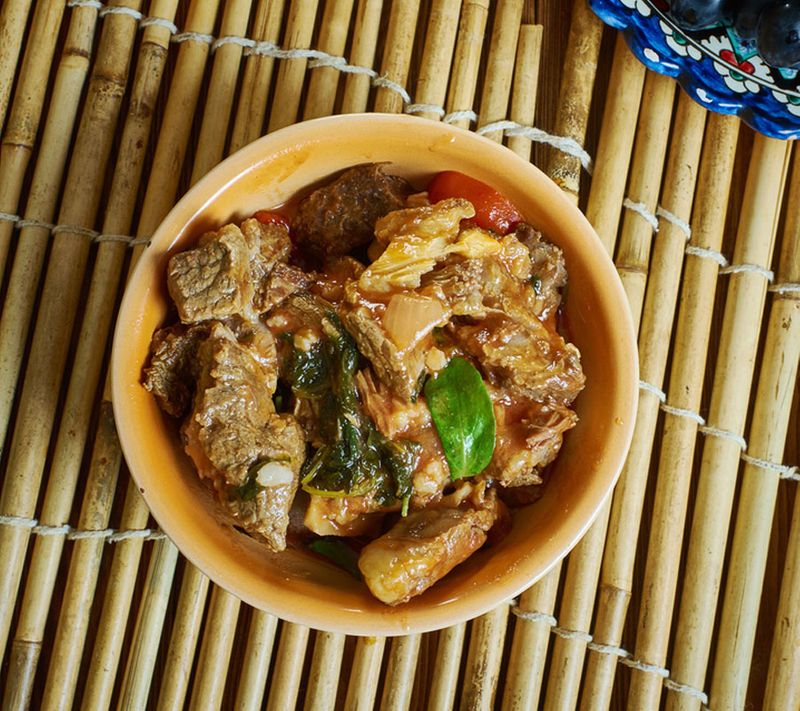 When considering non-veg dishes to make, one often thinks of chicken and mutton first. Fish is rarely an option in most households. If you're not a fan of fish, after trying this fragrant fish pulao, you might just change sides. Another delicacy from the kitchens of Chittagong, Bangladesh, Macher Pulao is an authentic rice-based Bengali dish made using a preferred variety of fish like hilsa.
Cooked to perfection with fragrant long-grain Basmati rice and ghee, Hilsa lends a rich flavour to this aromatic pulao.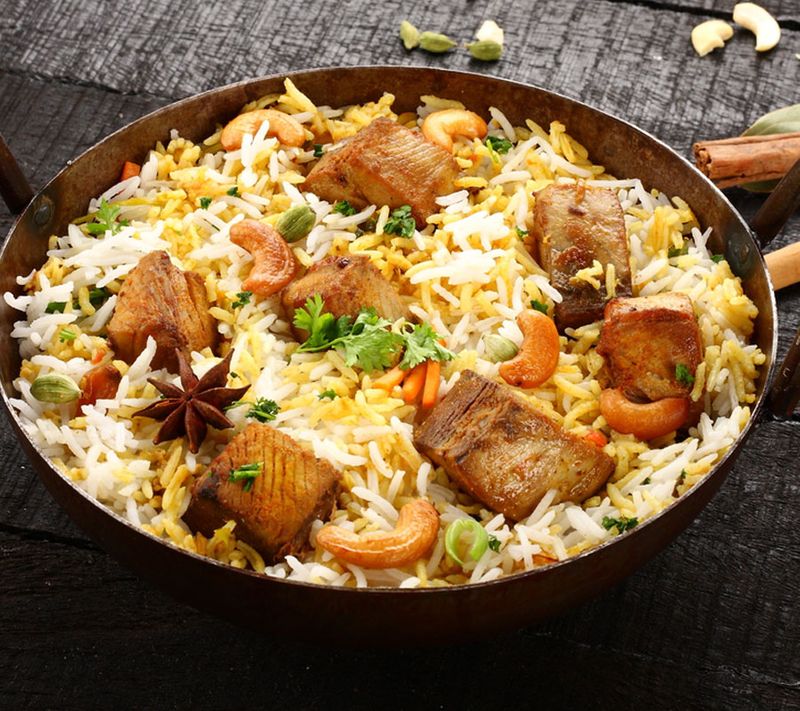 Back in the day, non-veg dishes were often cooked with simple and versatile vegetables. They added to the flavour of the dish and tasted surprisingly delicious. 'Ganth Gobi Ke Saath Mutton' is one such non-veg dish where meat is cooked with kohlrabi.
A blend of whole spices, tomatoes, onions and kohlrabi gives this mutton dish a flavourful punch. Garnish it with fresh coriander leaves and serve it hot with chapatis and rice.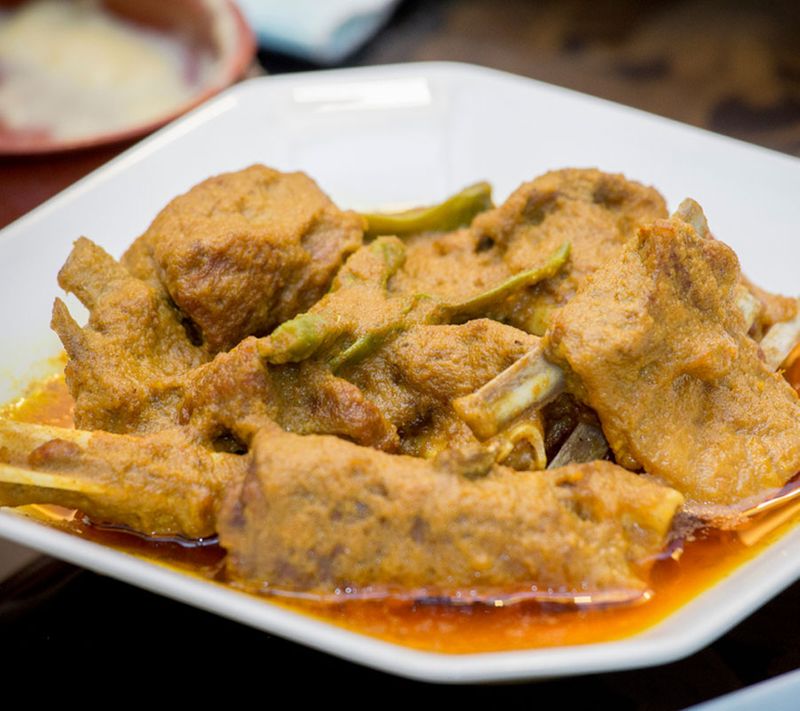 Believed to be the non-veg version of pav bhaji, Mutton Taka Tak is Lahore's crowd-pleasing delicacy. A non-veg recipe that uses offal cooked in butter. Like pav bhaji, minced meat is mixed and mashed to emanate the various flavours.
Serve Mutton Taka Tak with pav and freshly cut salad.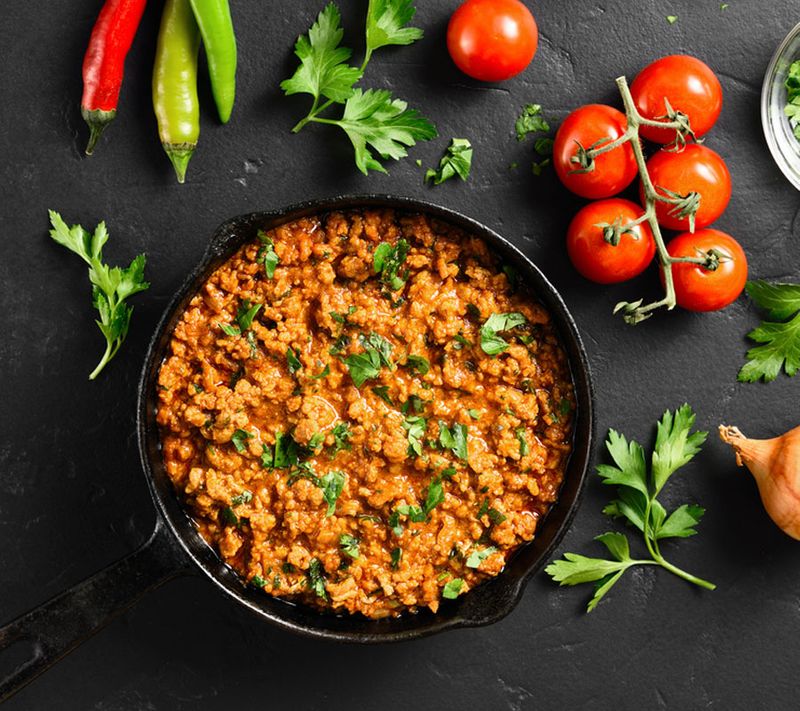 Love a good non-veg spread? These 10 indulgent non-veg dishes are perfect to make for your family and friends. 
---
Photo: Shutterstock