Bengali cuisine is marked by its emphasis on seasonal and locally available ingredients. The cuisine's foundation lies in the concept of 'shada bhaat' (white rice) paired with a variety of accompaniments. The six tastes – sweet, sour, salty, bitter, pungent, and astringent – are carefully balanced in every meal to create a harmonious dining experience.
Bengali cuisine, renowned for its rich cultural heritage and distinctive flavours, boasts an array of dishes that tantalise the taste buds and offer a delightful start to the day. From the bustling streets of Kolkata to the serene villages of rural Bengal, breakfast in Bengal is a celebration of traditional recipes passed down through generations.
Through this guide, we will enter the enticing world of popular Bengali dishes, where flavours and traditions blend harmoniously
1. Luchi and Aloo Dum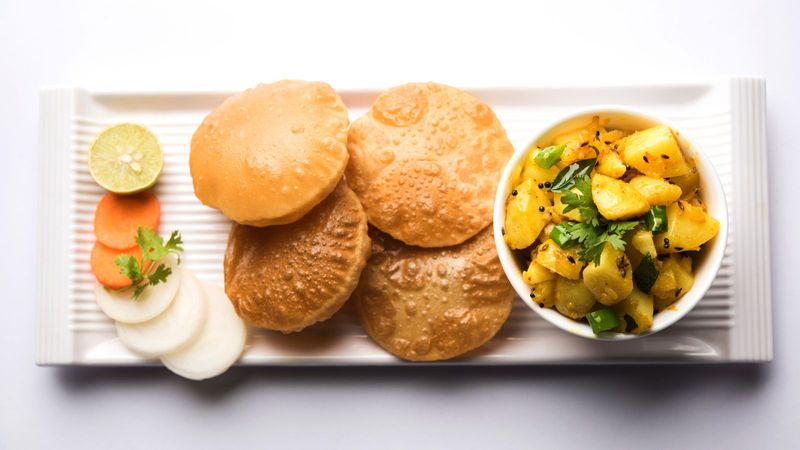 A quintessential Bengali breakfast, luchi is a deep-fried, puffy bread made from refined flour. It is often paired with aloo dum, a spicy and flavorful potato curry. The crispiness of luchi contrasts perfectly with the aromatic and slightly tangy aloo dum, creating a symphony of textures and tastes that dance on the palate.
2. Chingri Bhapa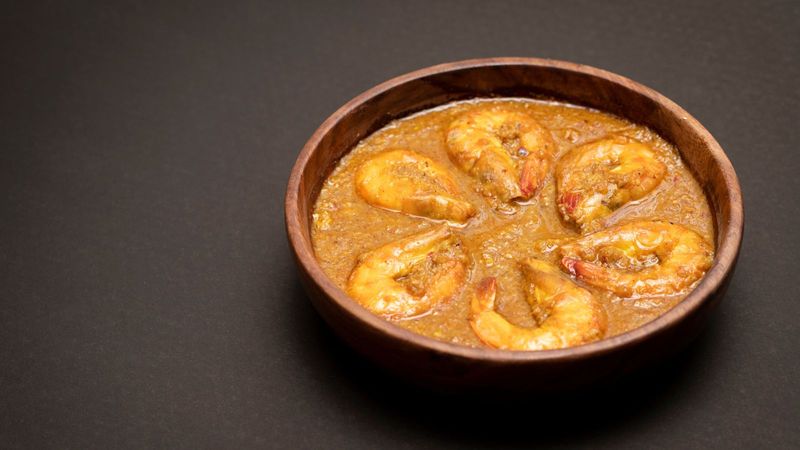 Chingri bhapa is a delectable dish made with shrimp cooked in a luscious blend of mustard paste and coconut, then steamed to perfection. This dish showcases the art of marrying mustard's pungent kick with the sweet essence of coconut, resulting in a harmonious and mouthwatering breakfast experience.
3. Radhaballavi with Cholar Dal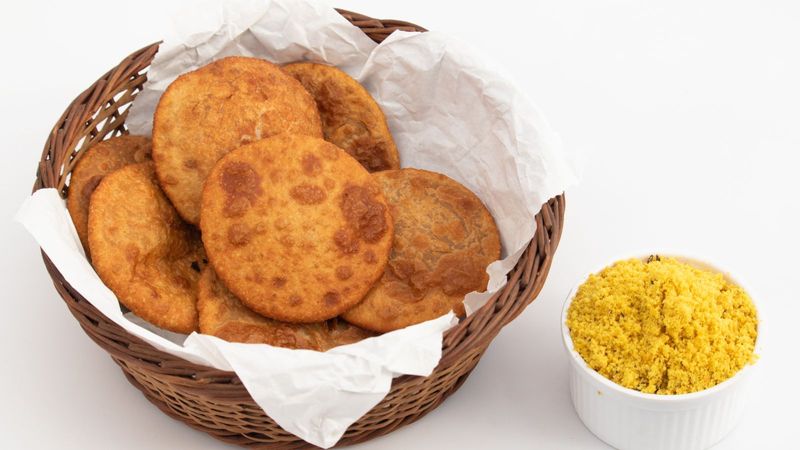 Radhaballavi, a variant of puri stuffed with spiced lentils or urad dal paste, is paired with cholar dal, a subtly sweet and nutty Bengal gram curry. The combination of the slightly crispy radhaballavi and the creamy, aromatic cholar dal is a testimony to the culinary prowess of Bengali cuisine.
4. Shorshe Ilish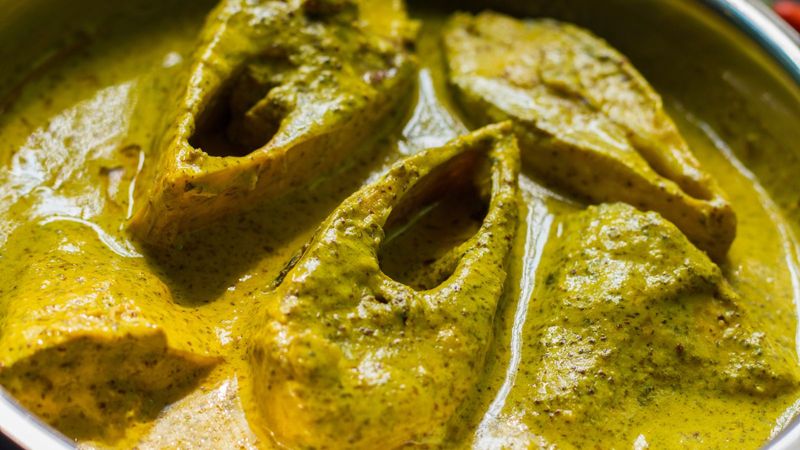 Shorshe Ilish is a dish where hilsa fish is marinated in a mustard seed paste, and then lightly fried or steamed. The bold flavour of mustard elevates the natural taste of the fish, making it an iconic dish that encapsulates the heart of Bengali coastal cuisine.
5. Ghugni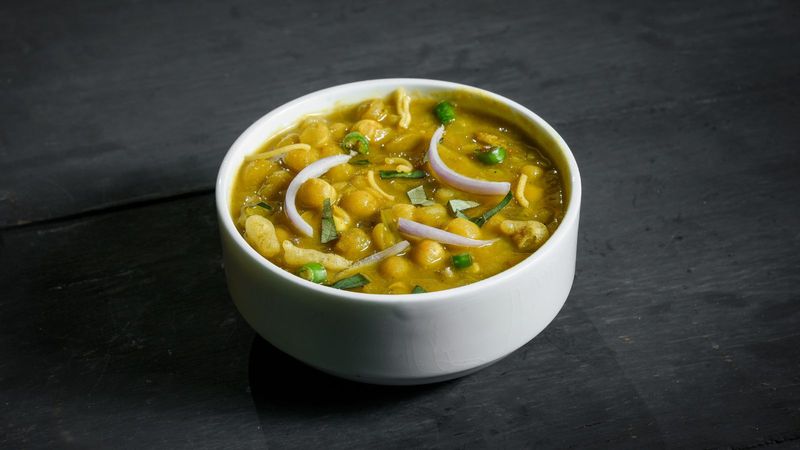 Ghugni, a hearty breakfast option, is made from dried yellow peas cooked with an array of spices. This flavorful dish is often garnished with chopped onions, green chillies, and crispy fried snacks like chanachur. Ghugni's blend of textures and spices makes it a popular street food choice across Bengal.
6. Mughlai Paratha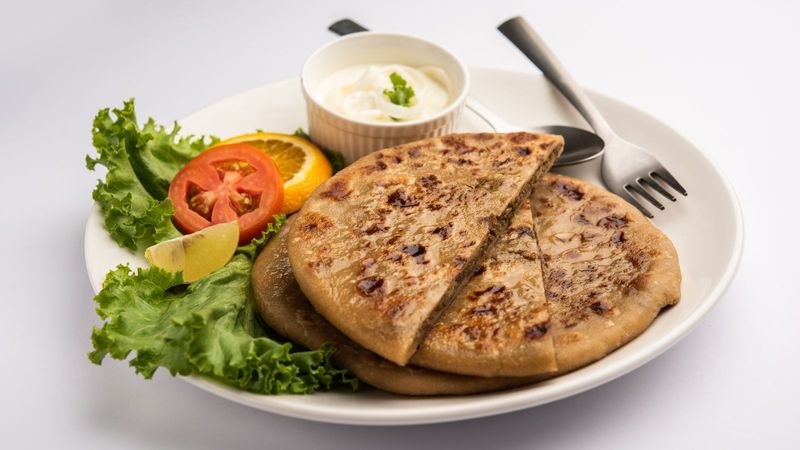 Influenced by Mughlai cuisine, the Mughlai paratha is a stuffed flatbread usually filled with a mixture of minced meat, eggs, and spices. The paratha is folded and fried until crispy, resulting in a savoury and fulfilling breakfast option that highlights the interplay of flavours and textures.
7. Koraishutir Kochuri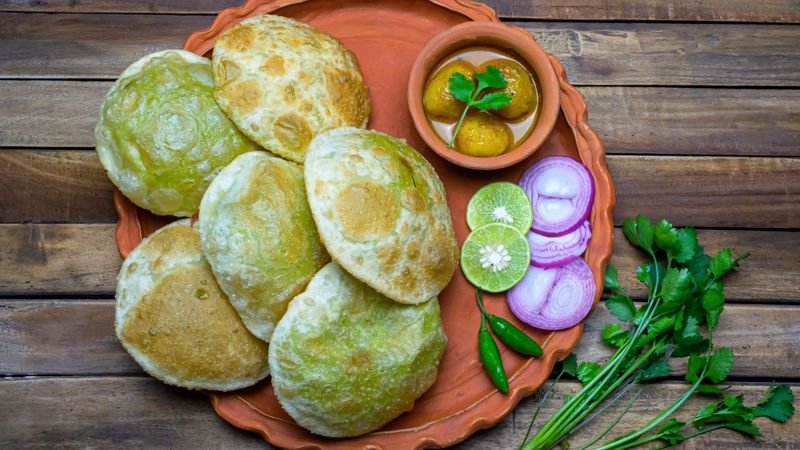 Koraishutir kochuri is a winter delight made from a dough of refined flour and stuffed with a spiced mixture of green peas. It's the epitome of comfort food, and the inviting aroma of these deep-fried, flaky delights fills Bengali households during the chilly months.
8. Patishapta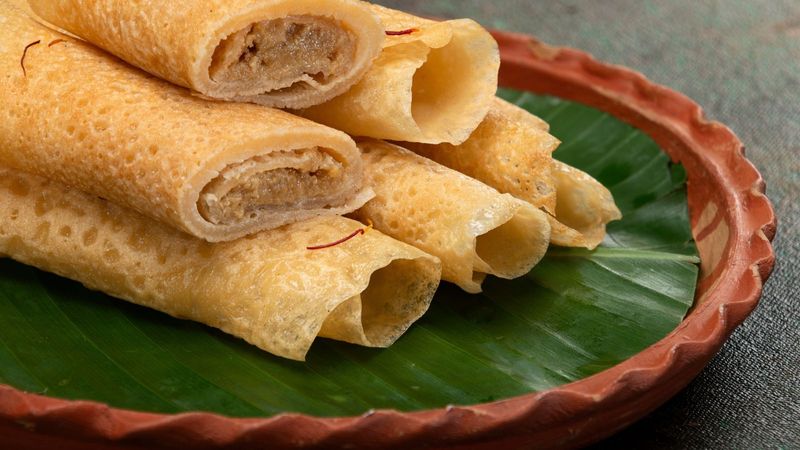 Patishapta is a delightful Bengali dessert that occasionally doubles as a breakfast item. These thin, crepe-like pancakes are stuffed with a mixture of grated coconut and jaggery, creating a harmonious blend of sweet flavours that satisfy morning cravings.
---
Photo: Shutterstock