West Bengal is known for a variety of cultural experiences—food being the most essential. Delectable rosogullas, chomchom, and rasamalai as well as the very tasty shorshe ilish and chingri mach'er malaikari are just a few of the mouthwatering and tantalising dishes from Bengali cuisine. West Bengal's eating culture has absorbed a variety of culinary influences over time— including those of Mughal emperors, the Chinese, and English—and the people have carefully modified them to suit Bengali taste buds. Here are a few popular Bengali meals that are a must-try.
1. Chingri mach'er malaikari or prawn malaikari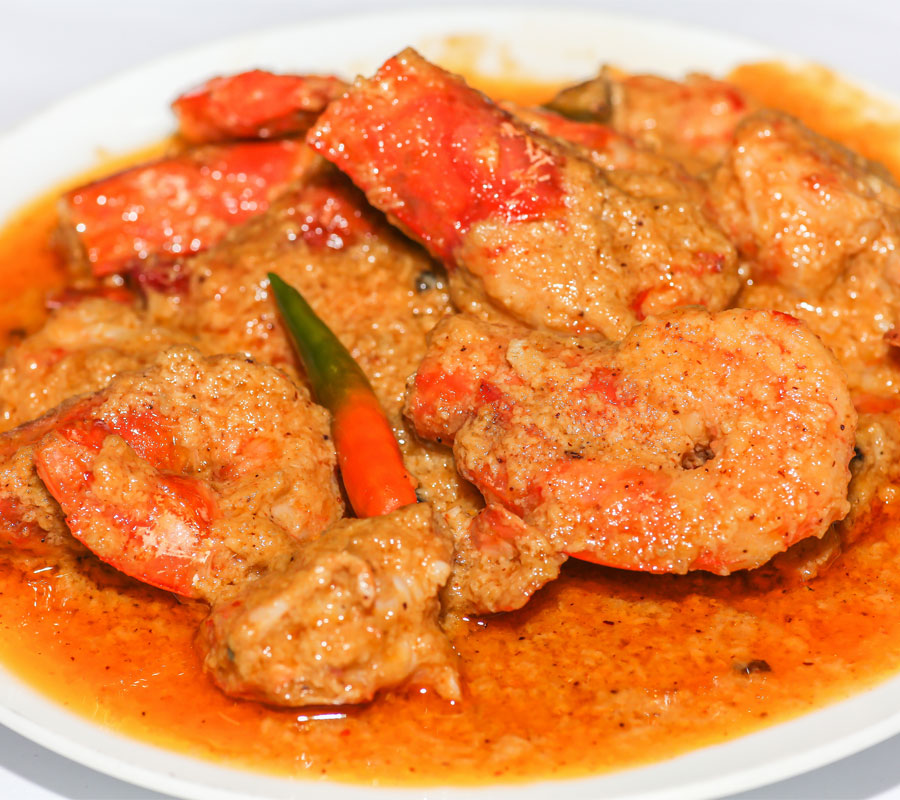 Prawn malaikari, a well-known Bengali staple, disproves the misconception that coconut and coconut milk is only used in south Indian recipes. This famous food from West Bengal gets its creamy consistency from coconut milk, which perfectly blends with traditional Bengali flavours.
2. Bhapa ilish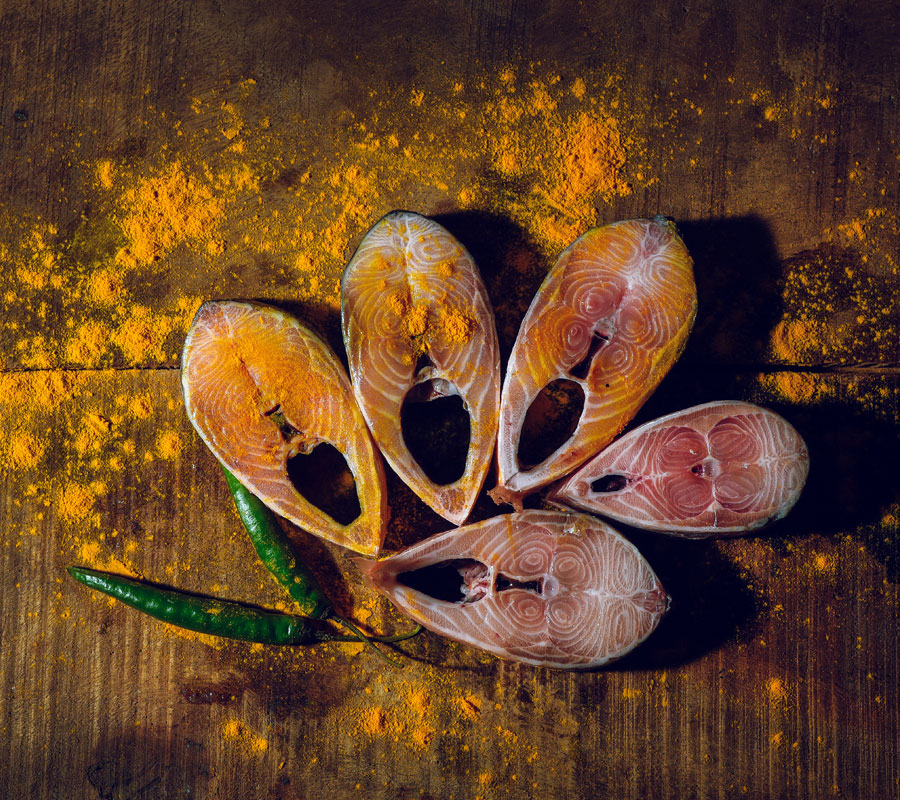 Hilsa fish steamed with a mustard mixture—bhapa ilish is a popular dish in Bengal, and is enjoyed with a plate of steamed rice. The flavour and aroma of the freshly ground mustard combined with the regal fish make an enjoyable meal that will be loved by many. It tops the list of the famous Bengali dishes.
3. Shukto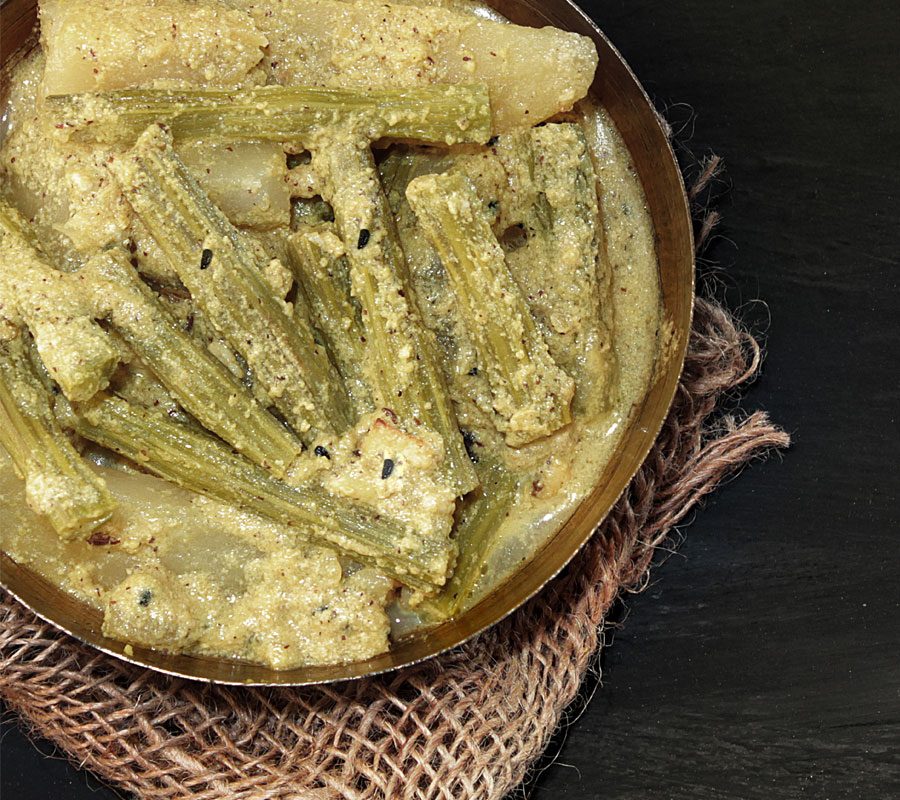 Bengal celebrates fish but also knows how to prepare vegetables the right way. Shukto is just one of the many examples of pure vegetarian preparations that are define Bengali cuisine. Shukto is a vegetable blend consisting of brinjal, bitter gourd, crunchy drumsticks, and bori—and is typically served as the first course on a menu. Combined with rich spices and milk to form a rich curry, this famous West Bengal dish is a great way to start a meal.
4. Bhaja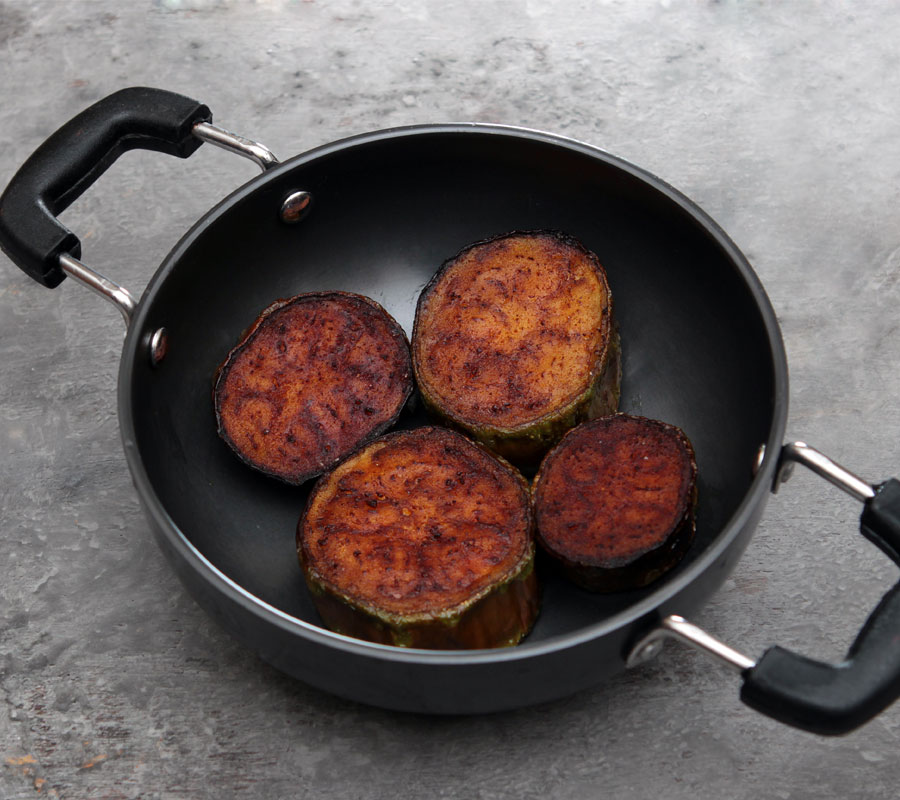 A regular sit-down Bengali lunch or dinner will undoubtedly amaze you with the variety of bhajas or fries and fritters available. These fritters are usually made with seasonal vegetables such as potato, aubergine, pointed gourd, ladyfingers, and pumpkin or fish. Besan or posto (poppy seed) batter is often used to coat the vegetables and then deep fried. A traditional Bengali meal consists of several courses, and bhajas are traditionally served with dal.
5. Jhal muri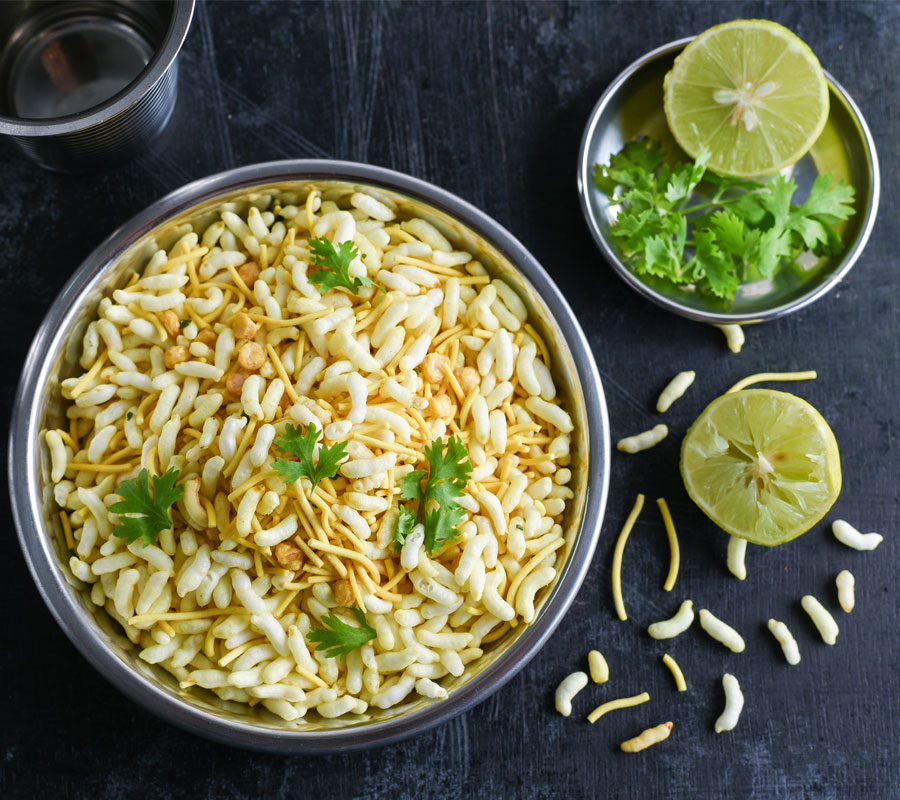 Jhal muri is another staple from West Bengal and is the Bengali equivalent of bhel. It's made using puffed rice (muri) that is mixed with tomatoes, onions, chillies, and mustard oil, as well as roasted lentils and coconut pieces. It's a handy snack to have while strolling about the city in the evening.
6. Luchi alur dum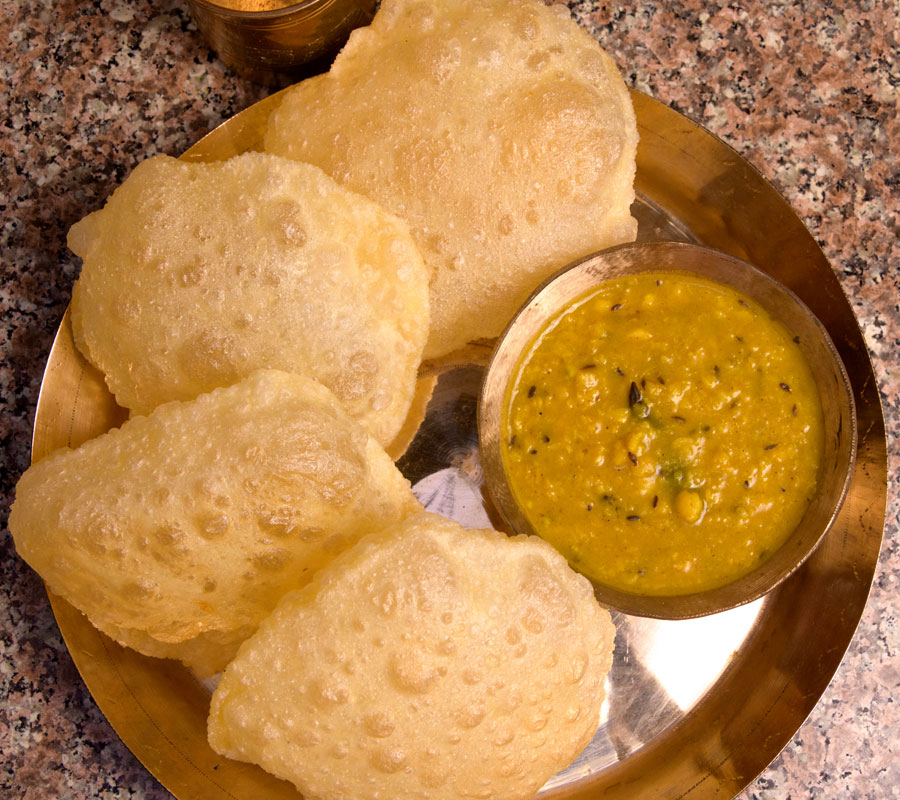 A Bengali party is never complete without luchis, a deep-fried bread that is the equivalent of puris. Made from maida, crispy luchis are a must-have for special occasions in a Bengali family. Served with dum aloo, it also frequently served for breakfast—and it one of the most famous Bengali foods.
7. Bhetki macher paturi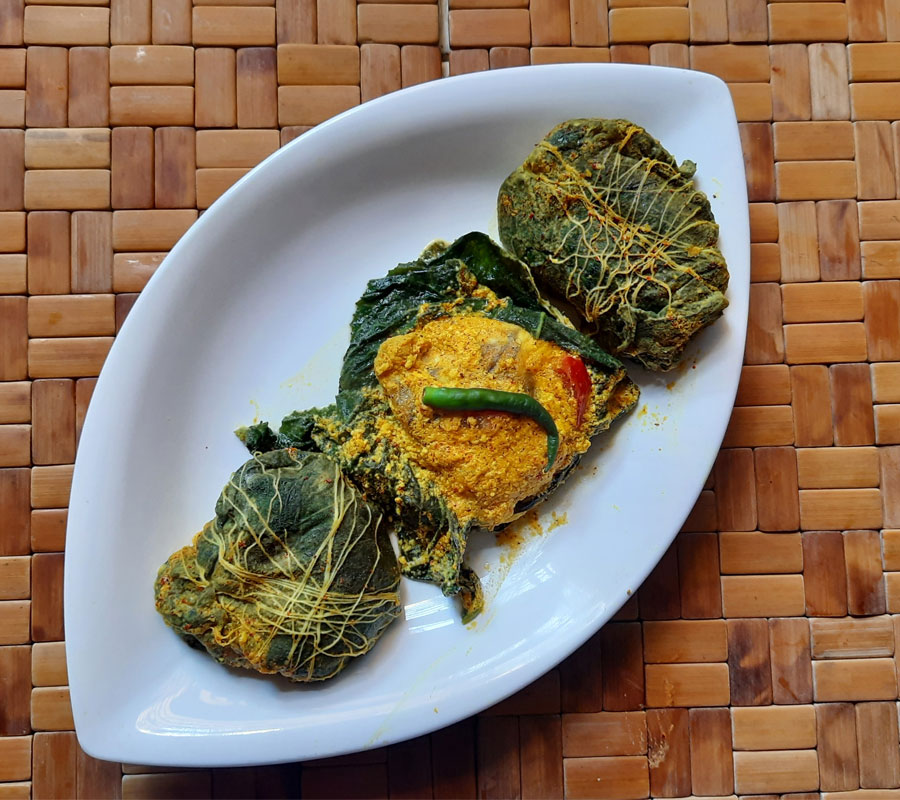 This one is guaranteed to put you in a food coma. Bhetki macher paturi is a mouthwatering fish dish where the fish is packed in a banana leaf parcel with mustard and coconut mixture and then steamed. If you want to try the best bhetki macher paturi, you must hire a traditional Bengali cook to prepare this Bengali delicacy.
8. Aloo posto
Bengalis love the flavour of poppy seeds. They truly do, and why wouldn't they? It makes meals so much more delicious! This potato preparation is made of posto, as it is known in Bengalis, and often also features ridge gourd or pointed gourd, red and green chillies, and occasionally coconut milk. It is one of the most traditional Bengali foods that you must-try at least once.
9. Sandesh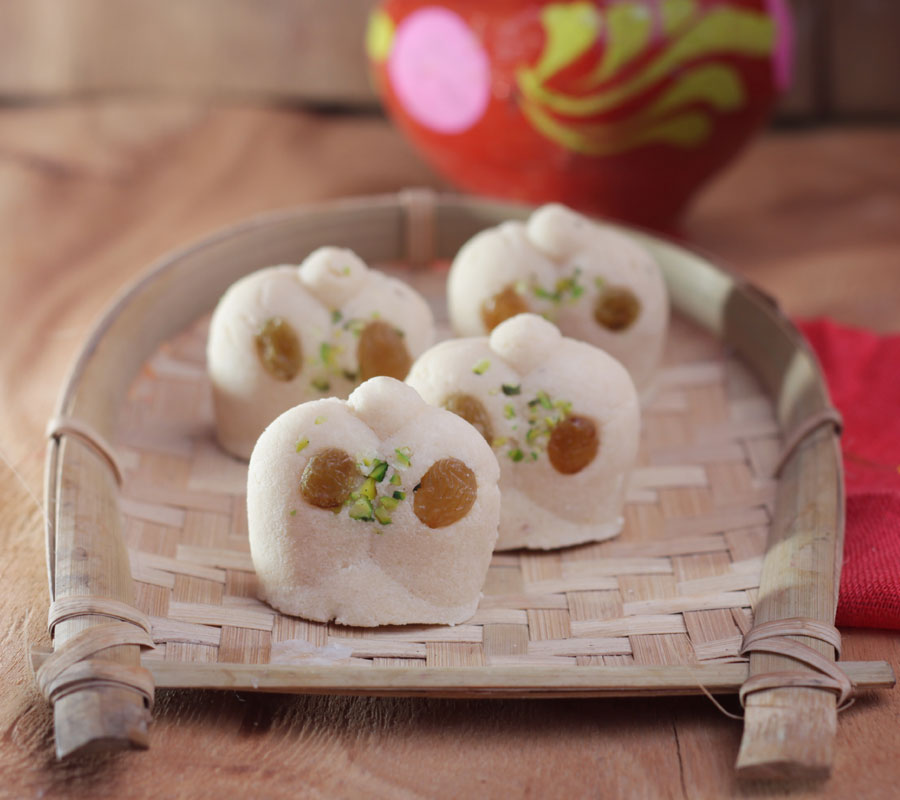 This delicacy is made of chenna, a cheese curd that offers this immensely popular Bengali sweet a wonderful flavour. This treat is not too sweet, allowing non-dessert lovers to enjoy it as well. This wonderful West Bengal dessert should not be missed.
10. Aam pora shorbot
A drink comprised of chilled water, charred raw mango, and syrup—it provides rapid respite from the heat on a summer day. Fresh, raw mangoes are partially roasted that lending a smokey flavour to the drink.
11. Shorshe ilish
Shorshe ilish is a classic fish dish from West Bengal, where the Hilsa fish steak is seared in mustard oil and then finished off in a mustard sauce. It's a traditional Bengali fish curry that's eaten as a side dish with rice or khichudi. The Shorshe Ilish can be dry or saucy, as per personal preference.
12. Mishti doi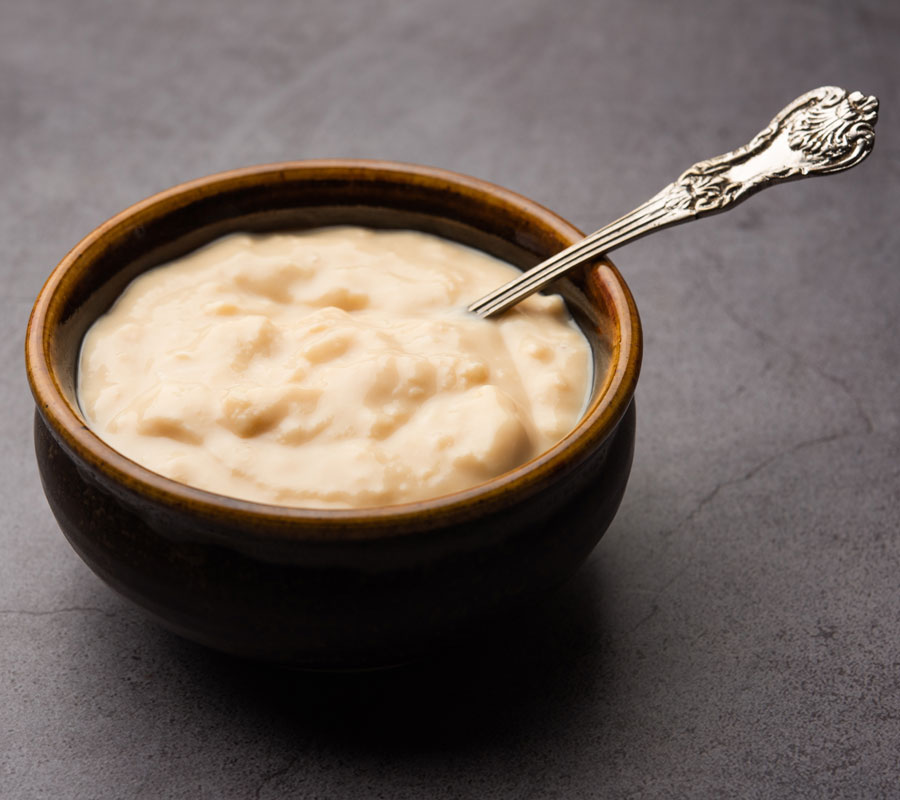 Mishti doi is a sweet yoghurt dish that is offered at the end of a meal like a dessert. Though it is currently served throughout the country, Bengal is where it originally comes from. The next time you have a sweet craving, try traditional mishti doi, served in earthen pots.
Photo: Shutterstock