If we had to think of the one commonly loved international cuisine in our country, it has to be Chinese food. While authentic Chinese food is far removed from what we eat and love, what matters is how Indo-Chinese food is pretty much like a common thread between different people.
The origin of all these non-veg and veg Chinese dishes is not China, but the local stalls of India. Considering the number of spices we Indians love, we have developed and modified the Chinese vegetarian recipes according to our taste.
From kids to the older lot, Indian Chinese food has a following with people of all ages. Chinese food also happens to be something you can easily whip up at short notice, whether it is to satisfy your random cravings or to serve unexpected guests.
Veg Chinese dishes can actually be super easy and less time-consuming to make. The next time you want to step into the kitchen to make something different, you can try one of these lip-smacking Chinese vegetarian dishes at home!
10 must-try vegetarian Chinese dishes
1. Veg Manchurian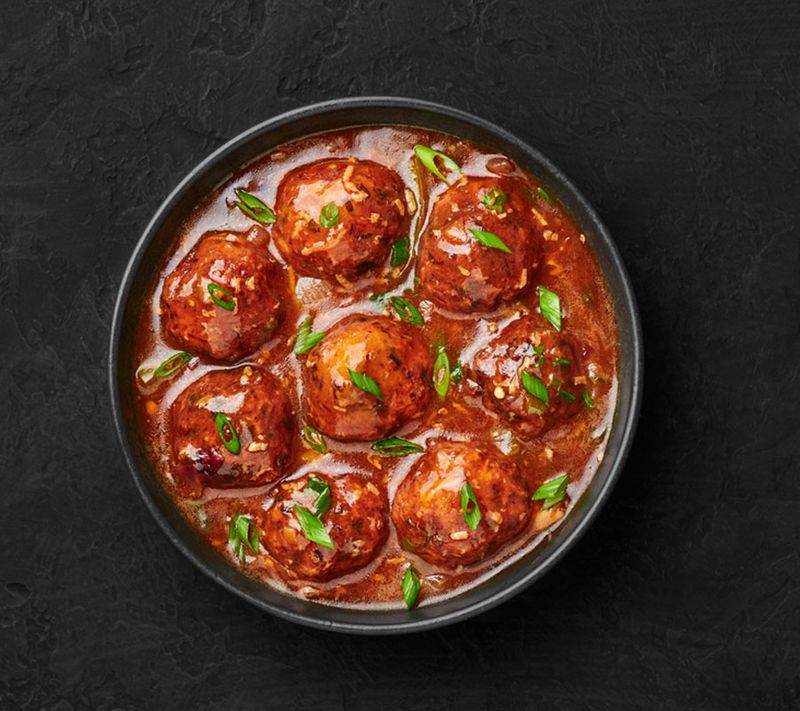 The juicy, spicy balls made out of carrot, cabbage, capsicum, spring onion, and corn flour are hands-down among one of the preferred veg Chinese dishes for every Indian who loves their Indo-Chinese staples. The recipe for this veg Chinese starter, starting from the prep to the actual cooking of the fried balls and the gravy will require just about twenty to thirty minutes. It is also among the easiest Chinese starters in veg that you can try at home!
2. Veg fried rice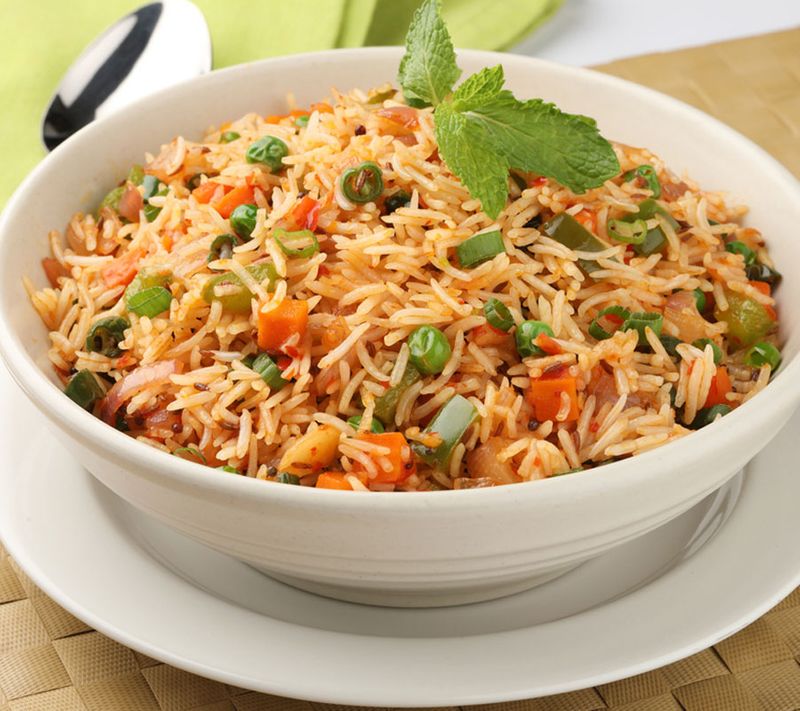 The list of Chinese vegetarian recipes will be incomplete without this go-to rice recipe that everyone resorts to when they need a quick fix for dinner. Simply toss veggies like carrots, spring onion, mushrooms, cabbage, and capsicum into the wok with cooked rice, some minced garlic and other spices as per your preferences and voila! This quick veg Chinese dish will be ready in no time and is a great way to give a tasty spin to some leftover rice.
3. Honey chilli potato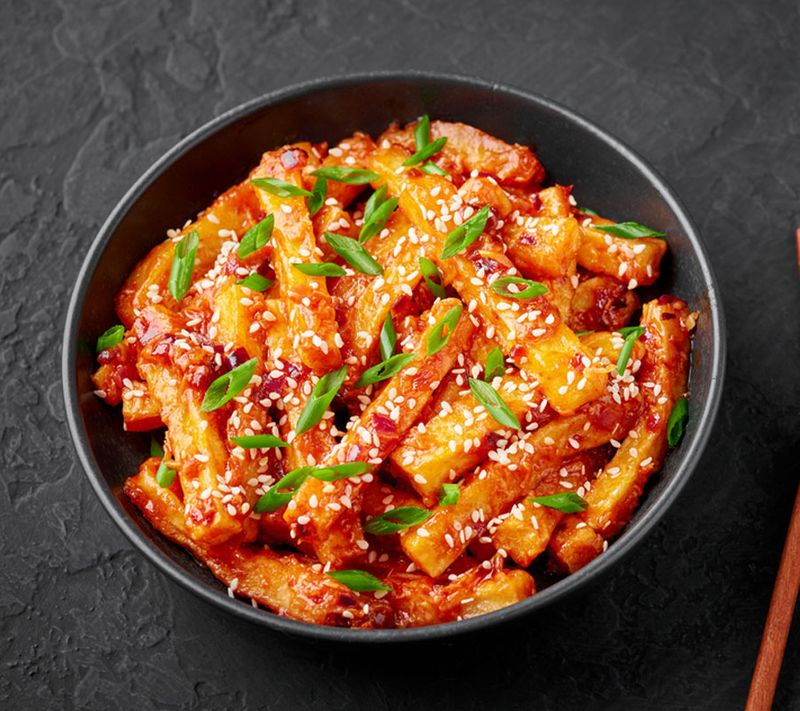 Honey Chilli Potato is a veg Chinese Starter that is slowly becoming a crowd favourite. With a delicious blend of sweet and spicy, this vegetarian Chinese food is for everyone with different tastes. You can easily whip up this dish with ingredients available at home.
4. Hakka noodles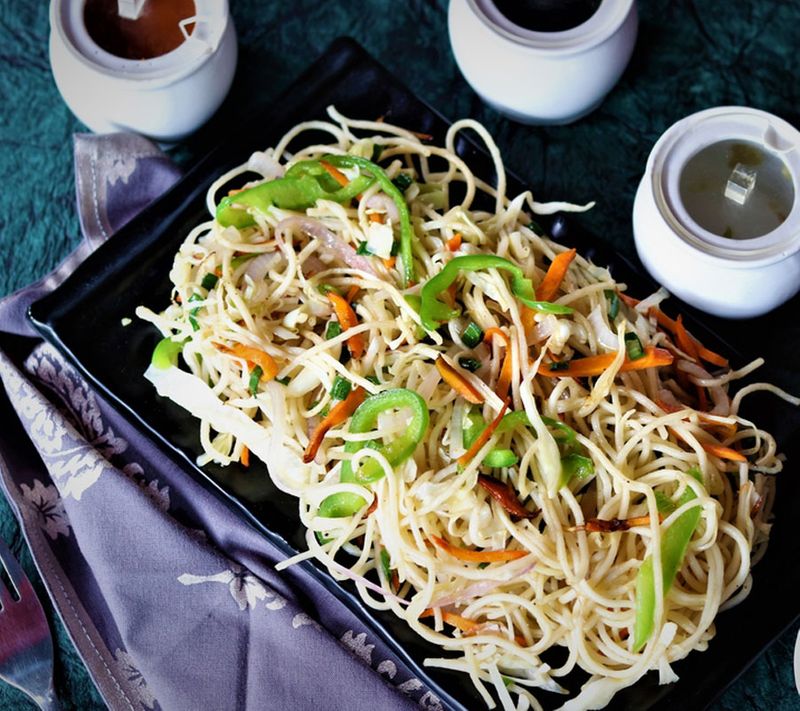 Move over instant noodles, Hakka noodles are the real thing. And you can put together a mean Hakka noodles recipe in no time! The noodles can be a pantry staple in your house, and this veg Chinese dish is something that you can whip up for a quick dinner fix for your family. All you need to do is boil the noodles, toss some veggies of your choice in a wok, add sauces as per your preference and mix with the noodles to serve a delectable bowl of noodles.
5. Stir-fried tofu with rice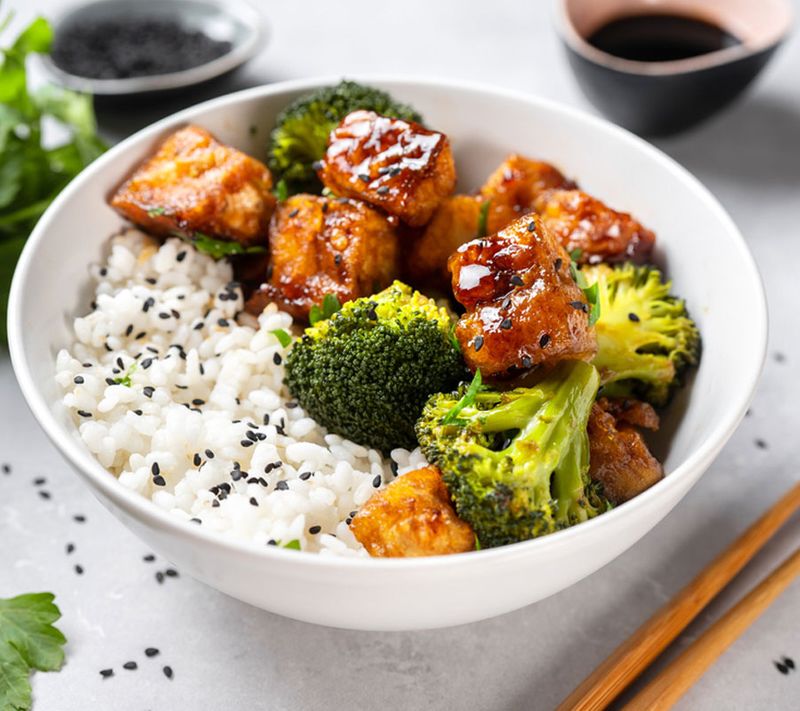 For vegans who are looking for innovative tofu dishes to relish, this is the best veg Chinese dish that you can make at home. Filled with flavours of lemon grass, red onion, and shallots, the healthy tofu and rice recipe is a must-try.
6. Shiitake fried rice with water chestnuts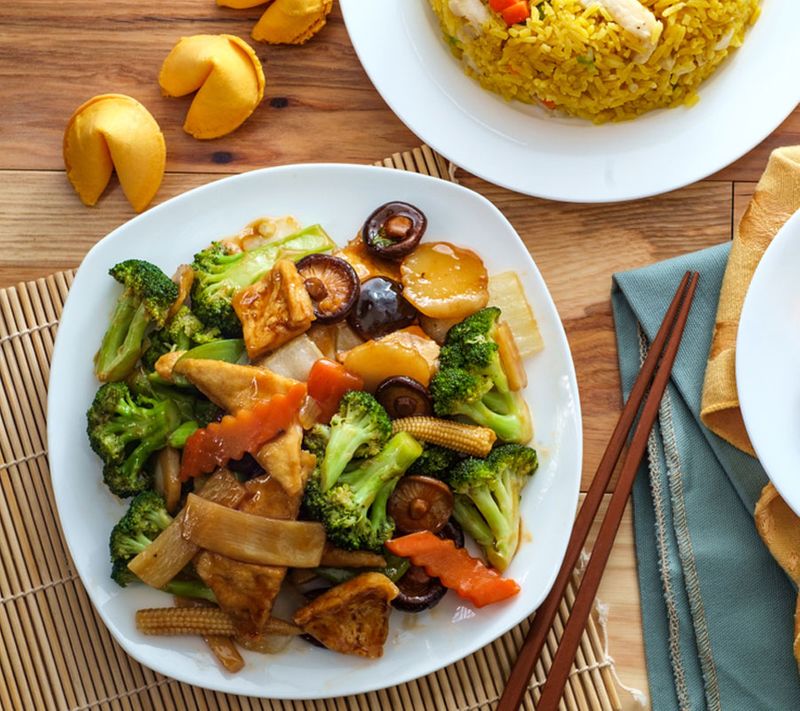 There are so many ways to spice up the leftover rice in our country, and this Chinese vegetarian recipe takes it to a whole new level. It hardly takes fifteen to twenty minutes to cook, and the result is top-notch in terms of flavour. The shiitake mushrooms add a burst of flavour to this recipe.
For a unique twist, you can also cook this in honey with black beans, and make an authentic Chinese recipe!
7. Veg Manchow soup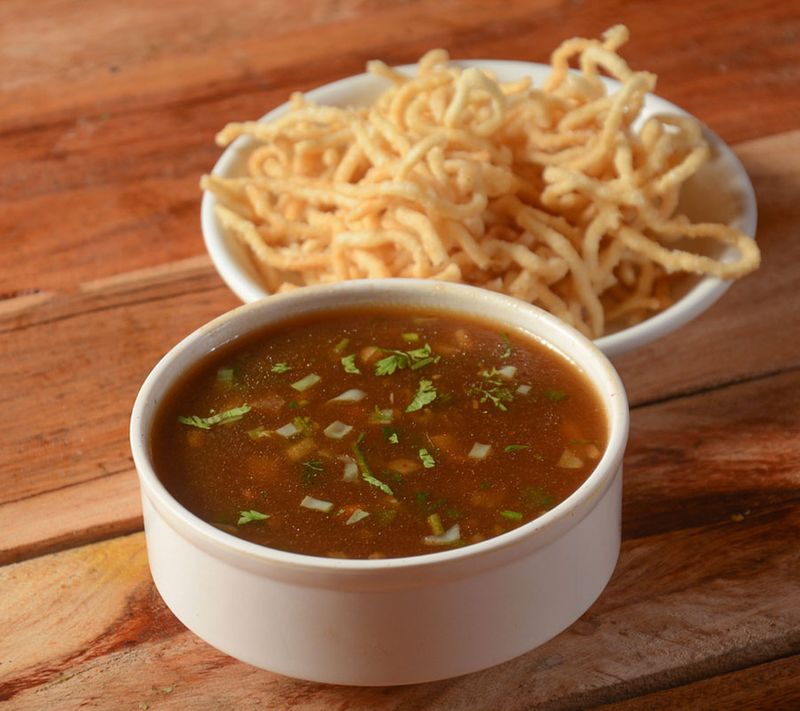 A go-to Chinese veg starter for many, you can try your hand at the recipe with this Manchow Soup by Chef Ajay Chopra. Manchow soup is a celebration of Indo-Chinese flavours that we all love and crave for, and is great for some warmth on winter evenings.
8. Paneer chilli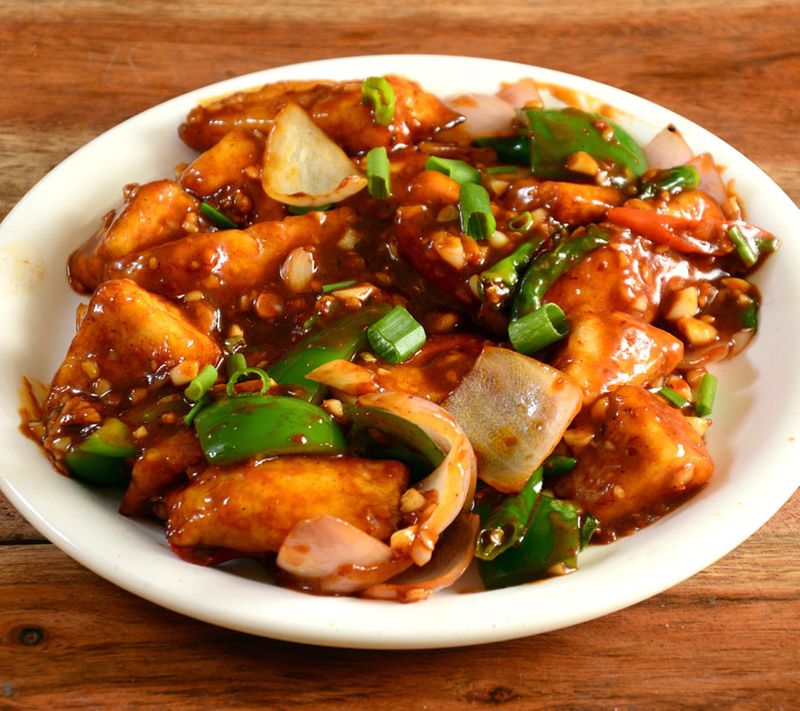 We Indians love our paneer, and it makes for a great ingredient for a veg Chinese starter. If you love sweet and spicy flavours, we recommend you whip up a mean paneer chilli when you're craving something interesting!
9. Crunchy iceberg dumpling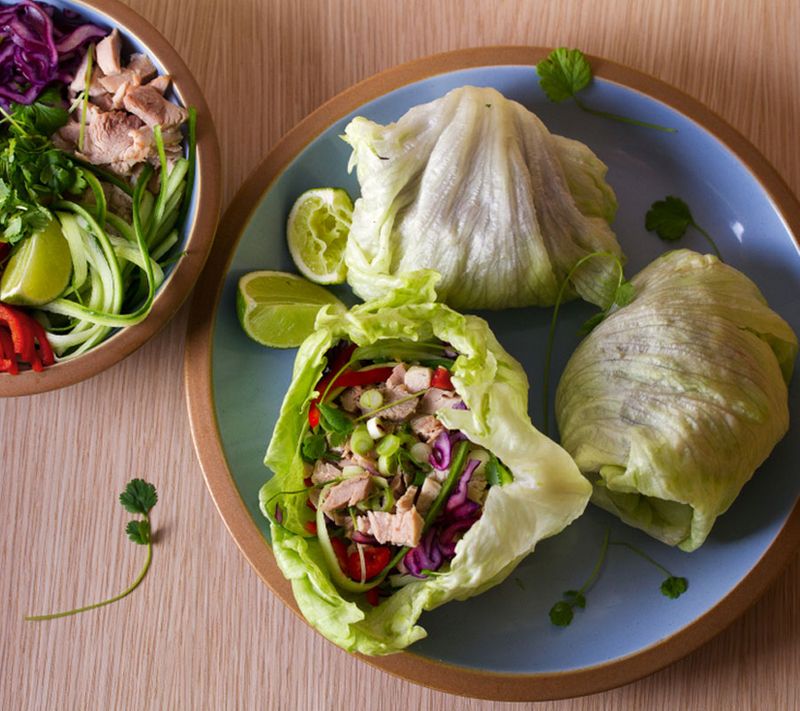 Indians have taken to dumplings in recent years like fish to water! The best part about this wonderful, juicy steamed delicacy is that you can experiment with flavours and textures in the filling as per your liking. Not the most straightforward recipe to pull off, but dumplings are an experiment worth attempting in your kitchen!
10. Chilli baby corn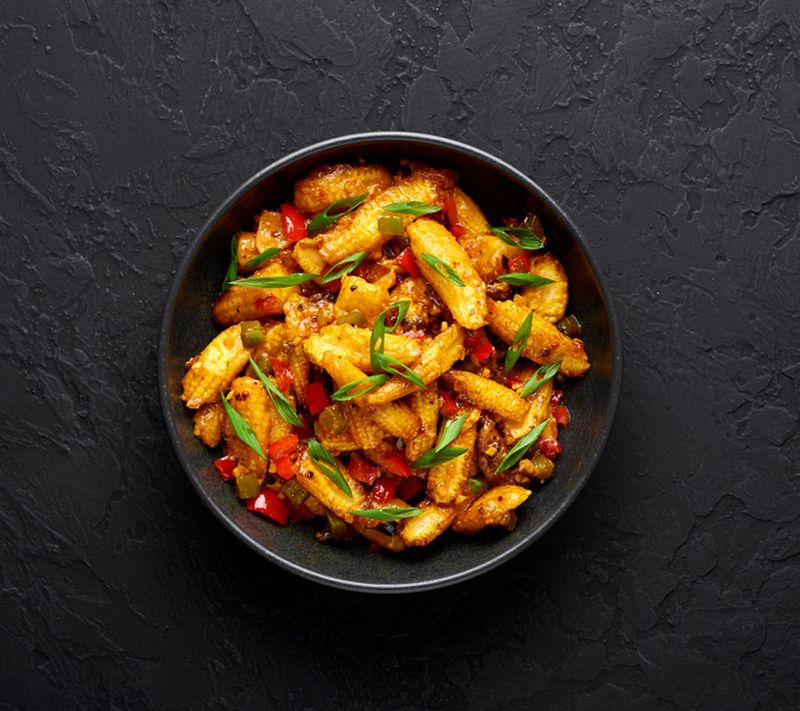 The speciality of babycorn is that no matter what spices you add will always give a sweet aftertaste. You can add a classic soy sauce and capsicum to spice up this quick Chinese veg starter that you and your guests will absolutely love!
---
Photo: Shutterstock